Ho Ho Ho, it's time to let your child's imagination run wild with the Christmas dreams. This is a great craft for your child that you are able to make with things you most likely have around your house. This was such a great craft for our local mommy and me group. The kids all loved it and it was a cheap craft to make. When you are cutting with your Exacto knife you want to make sure you are cutting on something like a self-healing mat. That way you do not damage your table under the plate. If you do not have an Exacto knife you can cut it out with scissors but it is simpler with the Exacto knife.
Santa Paper Plates Mask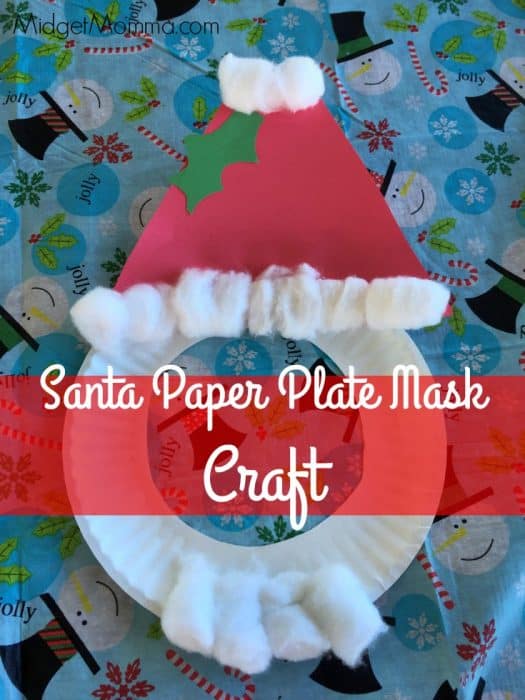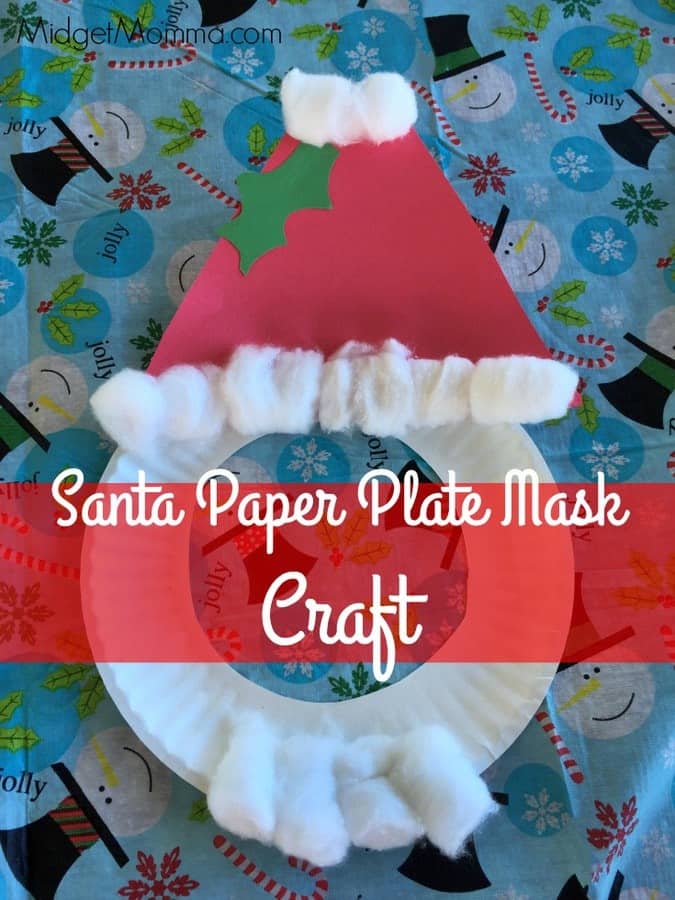 Santa Paper Plates Mask Supplies
white paper plate
Exacto knife
red and green construction paper
cotton balls
scissors
Elmer's white glue
Santa Paper Plates Mask Directions
Cut out the center of the paper plate with your exacto knife making sure you leave the outside of the plate.
Cut out a large triangle out of the red paper making sure you make it wide enough to fit on the top of the paper plate. Cut off the very tip of the triangle.
Cut out a holly shape leaf out of the green paper about 2-3 inches.
Have your child glue the hat onto the top of the paper plate than the holly leaf to the hat.
Next have your child glue a row of cotton balls to the top and bottom of the hat and the bottom of the plate.
Now your child can hold the plate up in front of their face to play Santa.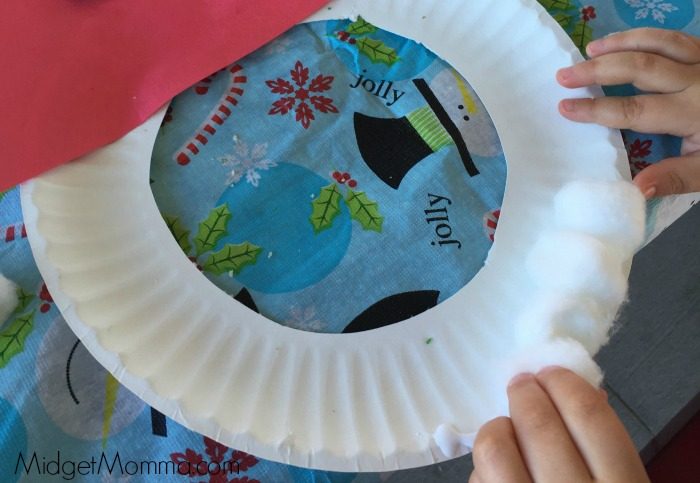 This post may contain affiliate links. Please read my disclosure policy here