Thanksgiving is almost here! It is time to get our Turkey Craft fun on which is why I LOVE these Turkey Handprint Towels that I made with the kids! These Turkey Handprint Towels are the perfect Thanksgiving kid craft to do with the kids that also make perfect decorations!
Turkey Handprint Towels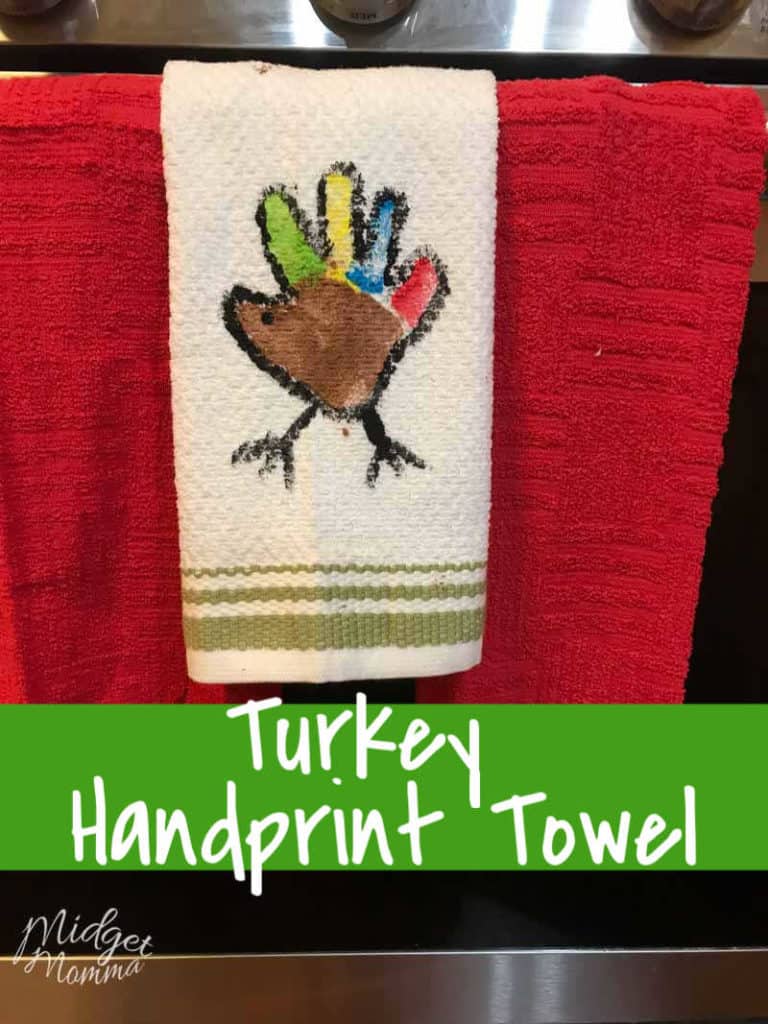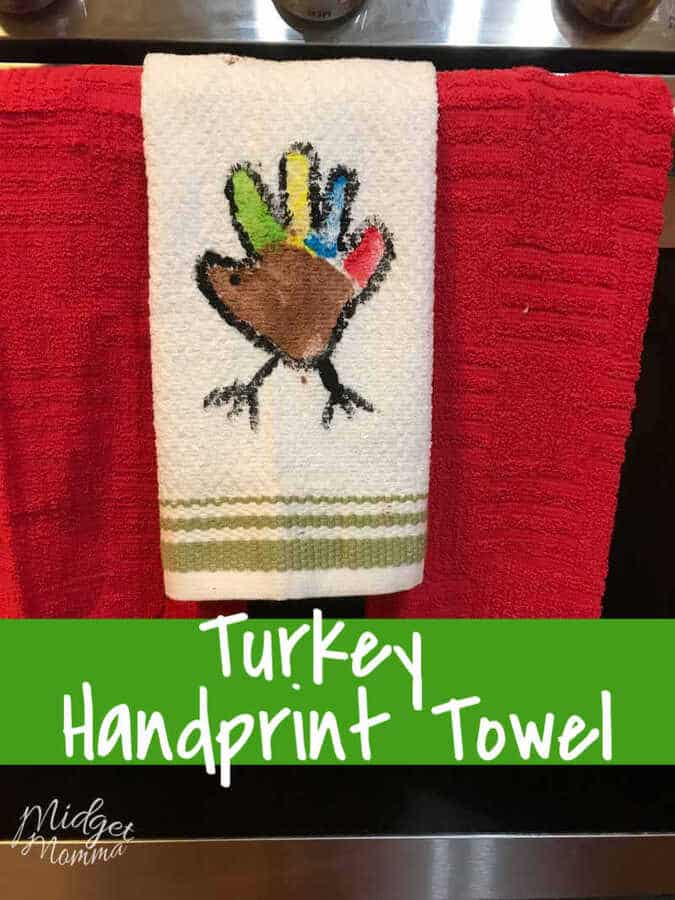 Turkey Handprint
When making these turkey handprint towels I highly suggest having a container of baby wipes at the table with you. You are going to get messy kiddos with this fun Thanksgiving craft, but it is totally worth it!
Having baby wipes on hand makes it so you are able to wipe off the paint from their little hands before they leave the table. They won't make them perfectly clean but it will make it so you avoid painted handprints on your wall while they walk to the bathroom to finish cleaning up their hands!
Looking for more Thanksgiving fun? Check these out!

How to Make Turkey Handprint towels
Turkey Handprint towels supplies
Teatowel
Black, Red, green, yellow, blue and brown fabric paint – This here is a great NonToxic Fabric paint 
Paper plate
Foam paint brush – You can grab a 25 pack for around here
Turkey Handprint towels Directions
Take your paper plate and squirt the brown paint on it.
Fold you towel how you want it to be when you hang it on the stove bar. You want the hand prints to be going in the upwards direction.
With your foam brush paint the middle of your child's hand with the Brown paint. Put blue, red, green and yellow paint on the fingers. Put one paint color per finger.
Carefully place child's hand onto the tea towel to make a Turkey.
Do this for each turkey you want on the towel. We did 1 turkey because I used a smaller towel for this one, but depending on the size of your kids hand you will want to put 1-3 handprint turkeys on the towel.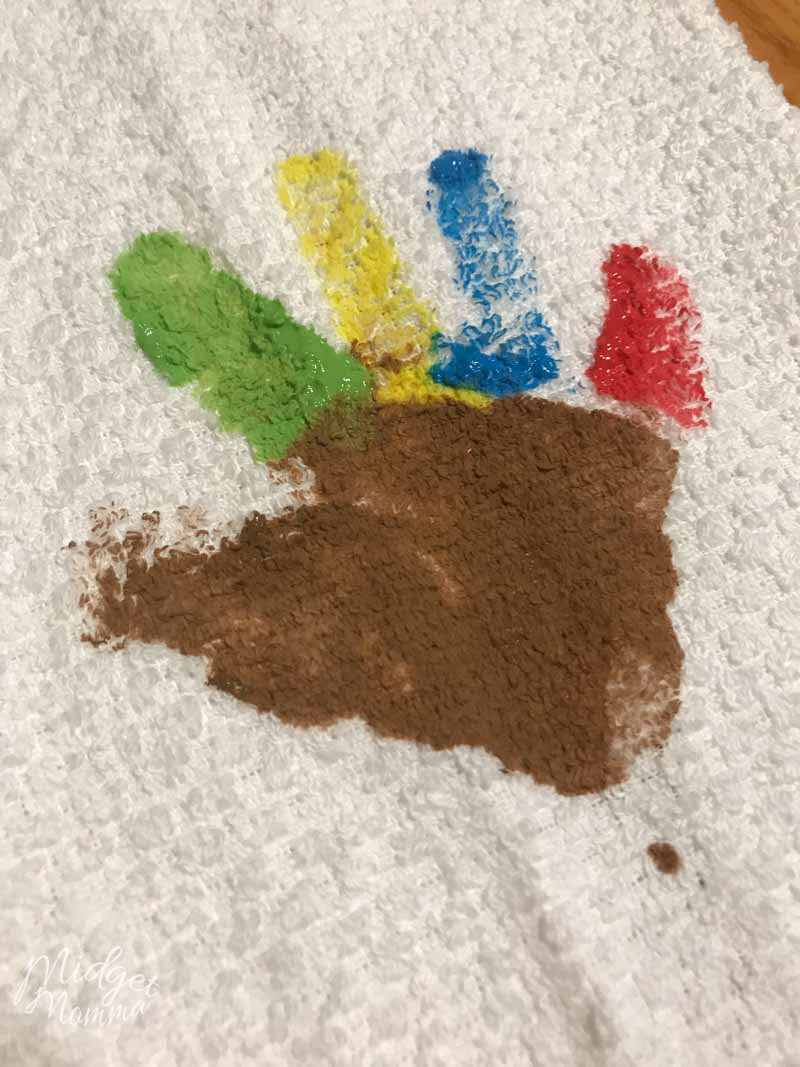 If you want to make the paint darker, after your kids have done their handprints you can go over the turkey handprint with more paint.
Using your thin paint brush and black paint a small black dot for the eye, and draw 2 legs at the bottom of the turkey.
Then using a fine point brush paint around the turkey to make the turkey shape pop out.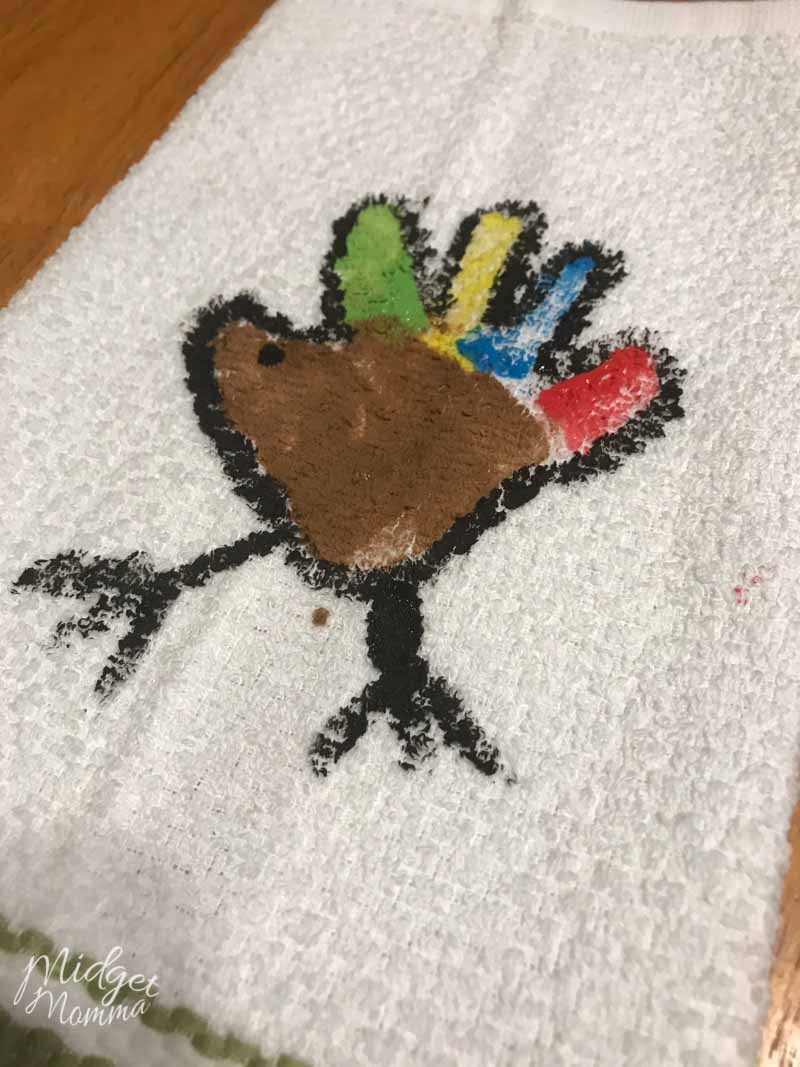 If you want to add the date to the bottom of the towel, use the thin black paint brush to put the date on the bottom.
Allow the paint to completely dry before use.
Follow the directions on your fabric paint when washing your towels.
Be sure you also check out the other fun Fall Crafts for Kids!
Kids Handprint Crafts You will Love!
I have made quite a few different handprint towels recently, so if you love little kids handprints as much as I do, make sure you check out the other ones I have created at the bottom of this post! They are all so adorable, it may end up causing you to spend a full afternoon getting crafty in the kitchen making a big ol mess!
Christmas Tree Handprint towel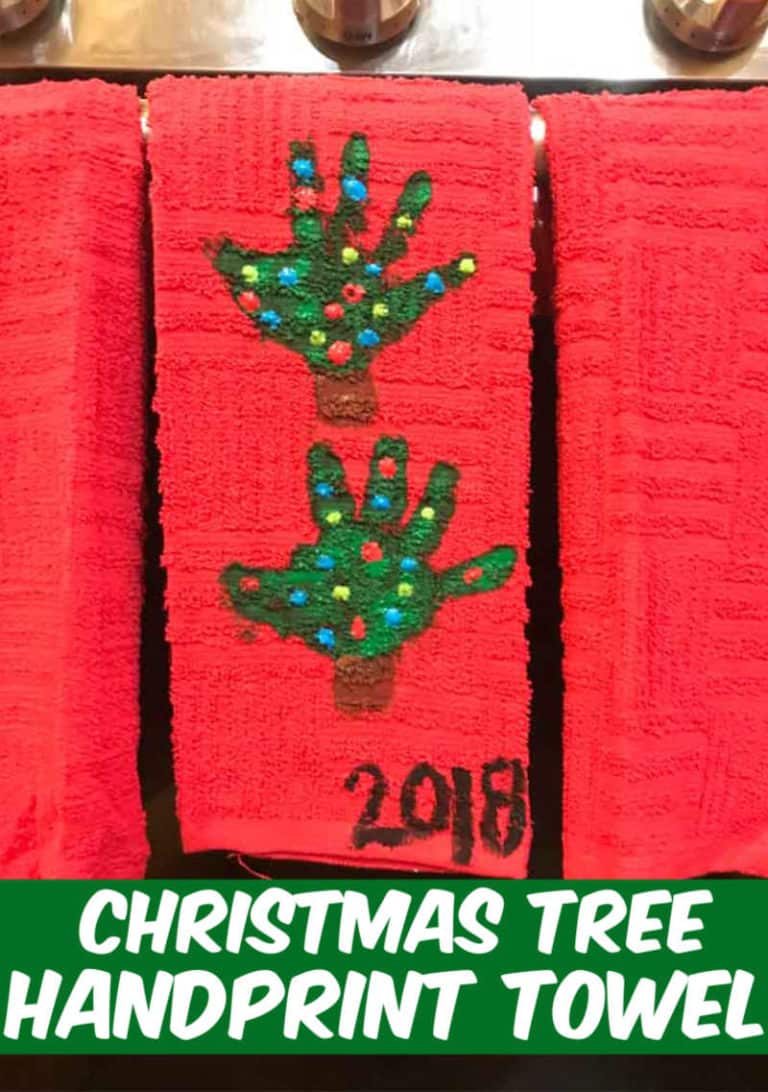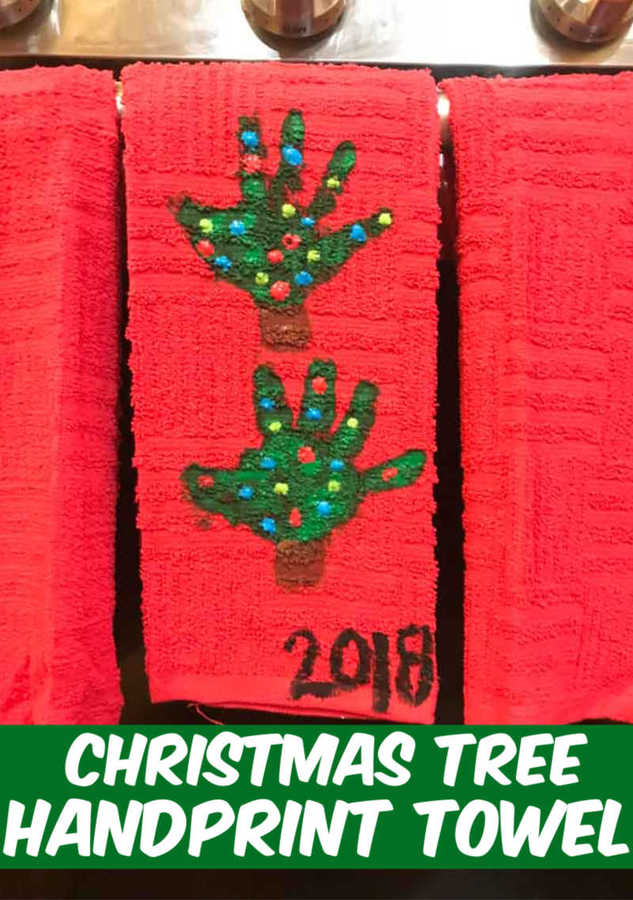 Leaf Handprints Towel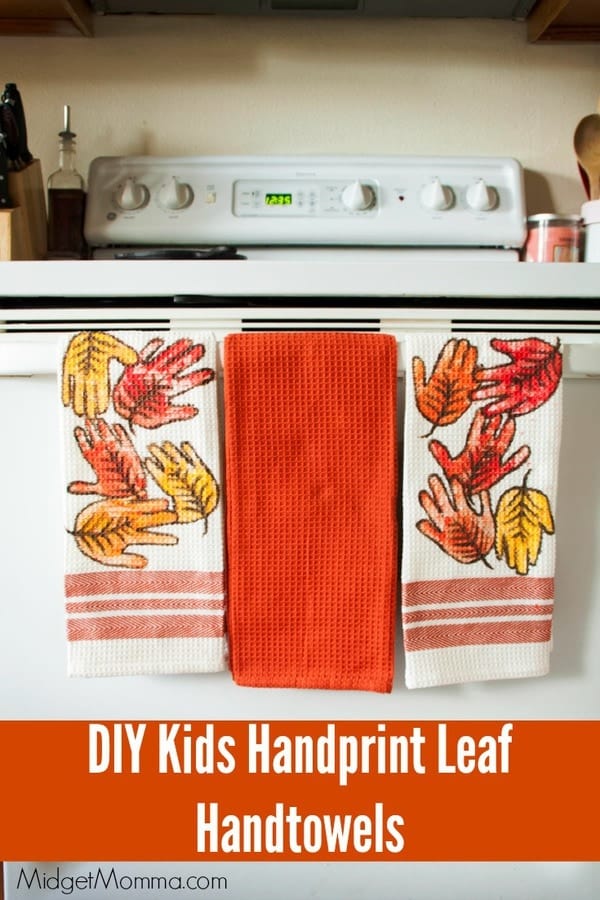 Pumpkin Handprints towel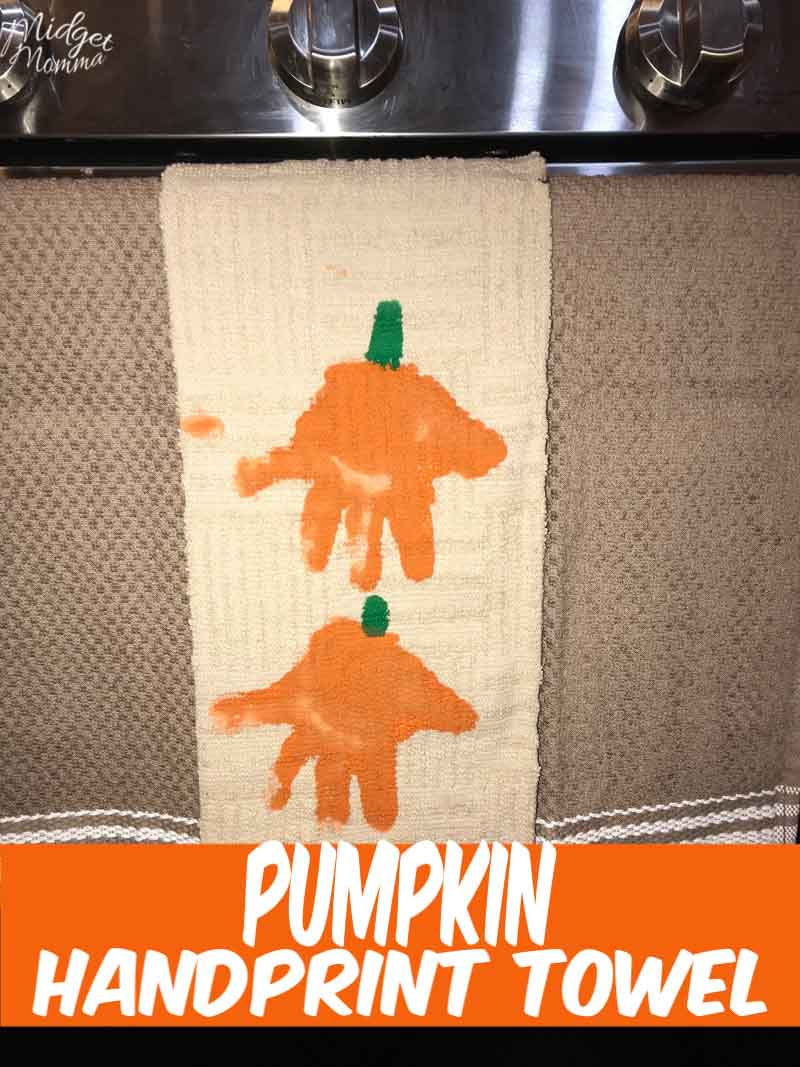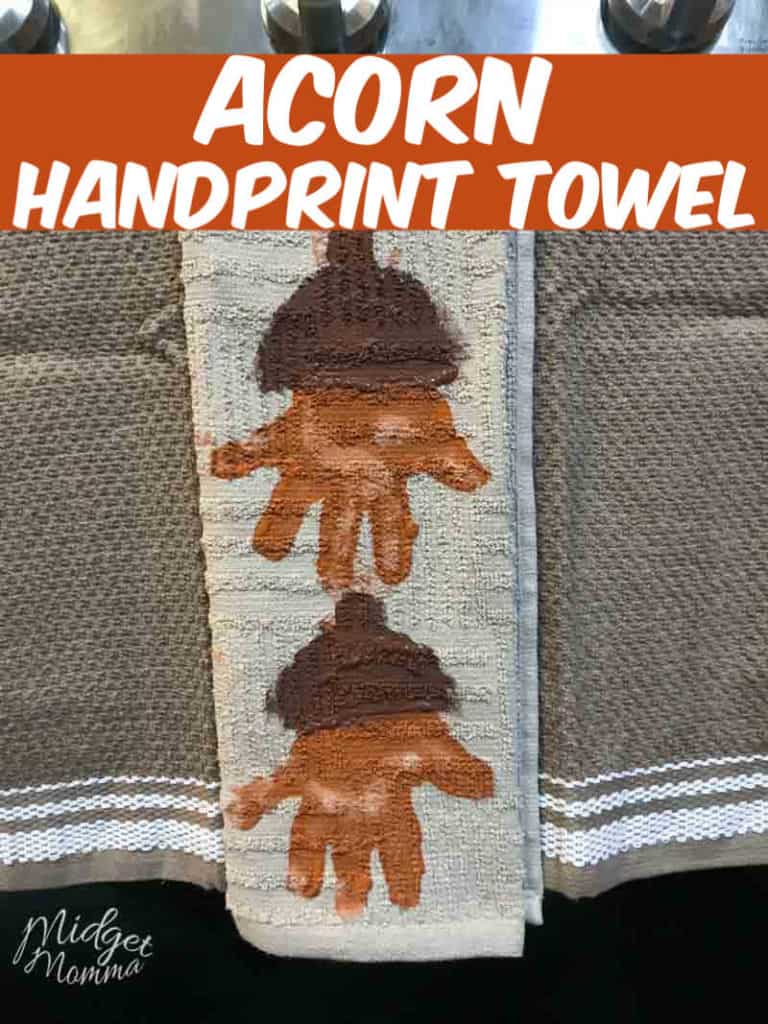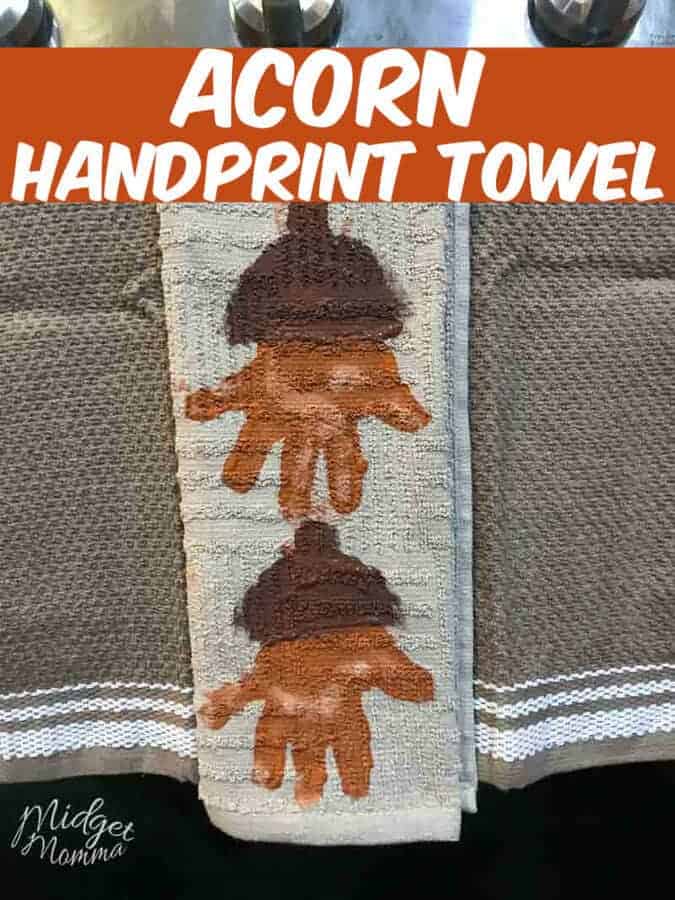 More Turkey Fun for Thanksgiving!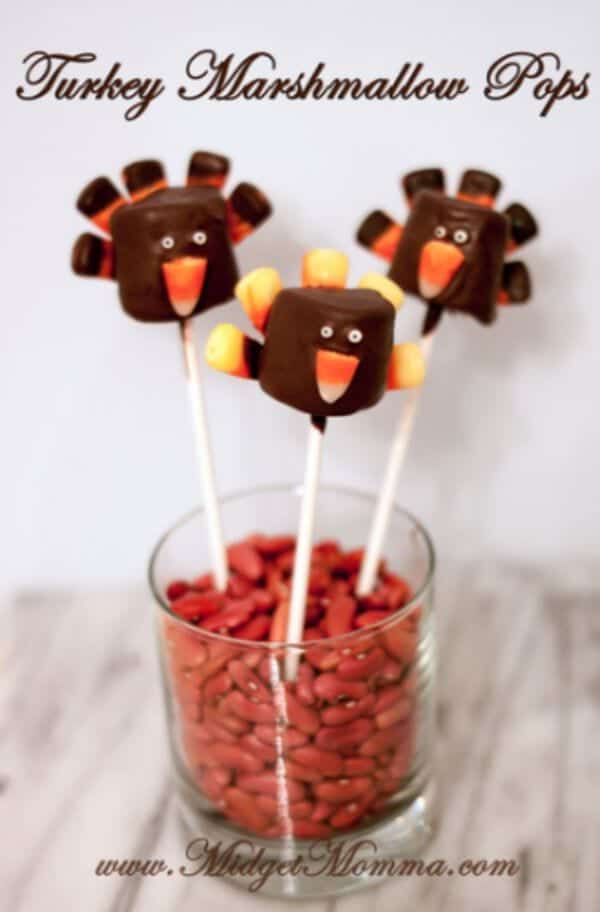 Turkey Hairbow