Garlic Lime Vinaigrette is the perfect easy to make salad dressing. This lime salad dressing is the perfect salad dressing for spring and summer salads! Everyone always asks me for my easy Garlic Lime Vinaigrette dressing recipe after I make it for them. So I am sure you are going to love this easy homemade salad dressing too!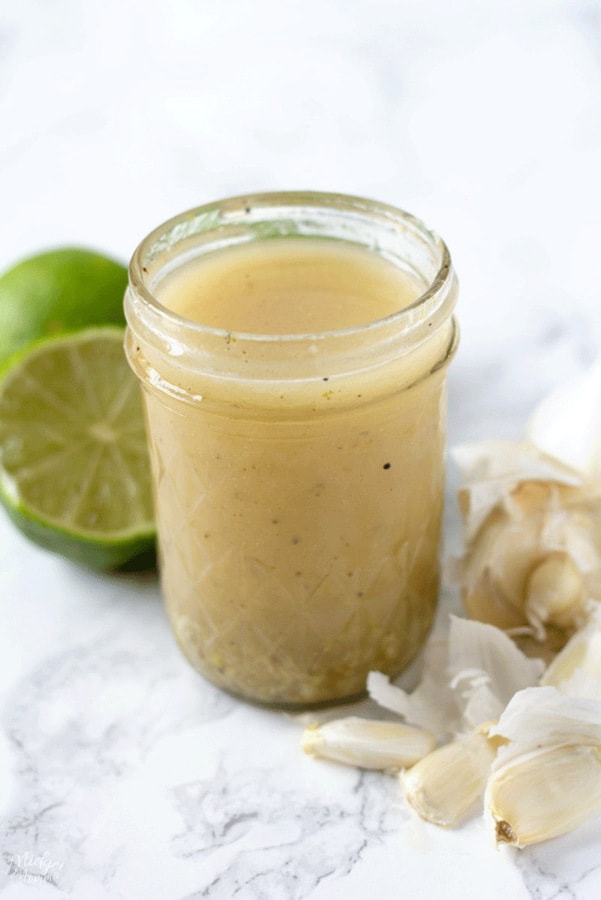 Garlic Lime Vinaigrette
I love making homemade salad dressing because I know what is in it unlike with store bought dressings. I don't have to worry about preservatives or other additives being in my salad dressing. For the longest time I was hooked on honey poppy seed dressing, but I needed another healthy salad dressing recipe to change things up.
One of my favorite easy chicken recipes is my Chili Lime Chicken that uses a marinade that is similar to this Lime Salad dressing. That is the recipe the started the creation of this easy homemade salad dressing. I wanted a salad dressing that would be the perfect pairing, to make a chicken salad out of that specific chicken recipe. So if you are looking for the perfect paring, make that chicken and then a fresh salad with this Garlic Lime Vinaigrette.
I also like to make a Garlic Lime Vinaigrette chicken salad by making some of the chili lime chicken and putting it on top of a fresh salad and then pouring this amazing lime salad dressing on top! It is SOO good, it is like the perfect summer salad! It makes a fantastic dinner or lunch!
What is a Vinaigrette?
A Vinaigrette is a mixture of oil and something acidic that is used as a salad dressing or a marinade. You can have a mixture of oil and vinegar, or oil and citrus and you will have a homemade vinaigrette salad dressing. There are some vinaigrette salad dressings that are made with red wine vinegar, some are made with white wine vinegar and some are made with a citrus fruit like a lemon and lemon juice.
For this homemade salad dressing with olive oil recipe, the acidic ingredient will come from the lime juice and the lime zest.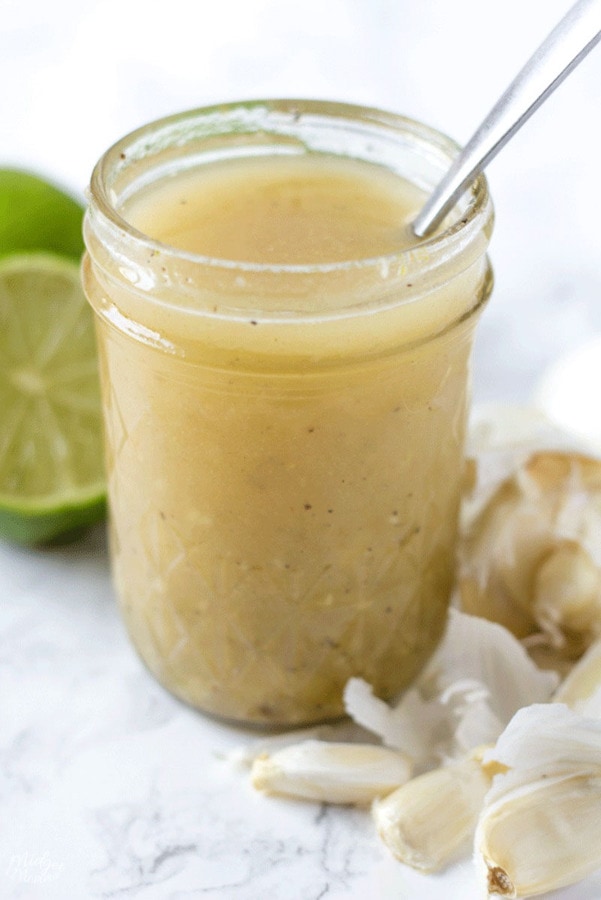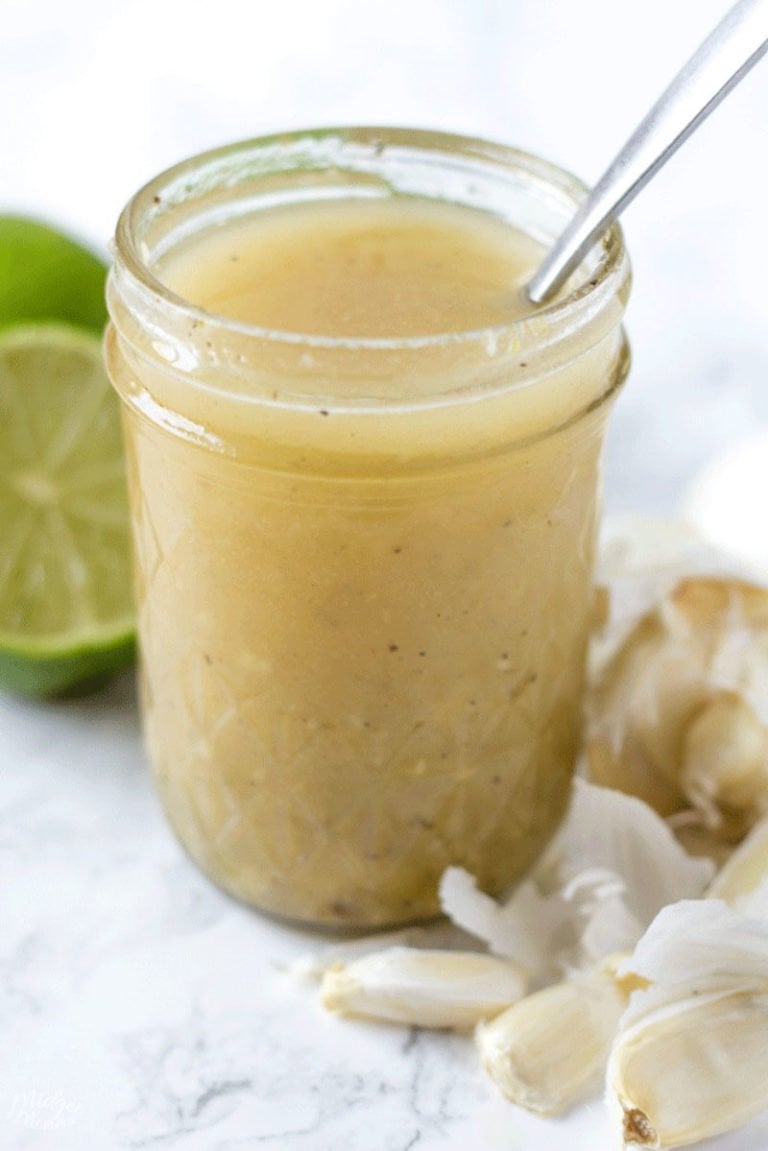 What is Lime Zest?
You might here "zest" in recipes and wonder exactly what is is. Zest is a food ingredient that is prepared by scraping or cutting from the outer skin of unwaxed citrus fruits. You can get zest from fruits such as lemon, orange, and lime.
How do you get Zest from Lime?
Getting the zest from a lime is really easy. You will need a fine grater that has small holes. I personally use one like this one. Then you just hold the grater at an angle and press the lime on the grater, sliding it up and down to remove the colored part of the lime skin. You want to make sure that you do not get the white portion, because that is very bitter.
If you have a double sided grater, then you will want to use the small-hole side of the grater to create thin lime zest.
How Long can you keep homemade Salad Dressing?
This homemade salad dressing can be stored in the fridge, in an air tight container for 2 weeks. I love making my salad dressing right in a mason jar because you can shake it and store it all in the same container.
A Quick tip. Since olive oil turns to a solid in the fridge you will need to take this lime salad dressing out of the fridge about 15 minutes before you would like to serve your salad.
Low Carb Salad dressing
If you are eating keto or low carb, one of the hard things to do is find an amazing low carb salad dressing that is full of flavor. This low carb salad dressing recipe has just 2g carbs per serving! If you are looking for more low carb salad dressings, check out this tasty hot bacon salad dressing!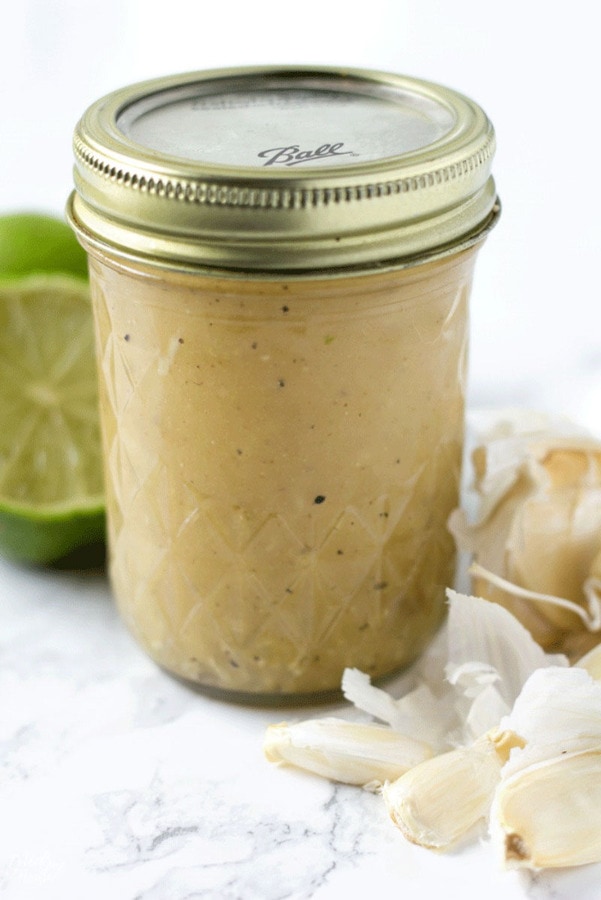 Garlic Lime Vinaigrette Ingredients
Limes. You want fresh, bright green limes when you are making this Garlic Lime Vinaigrette salad dressing.
Olive Oil. It is always important to use a good quality olive oil when you are cooking or making homemade salad dressing. The cheaper ones are ok to use, however I find the quality olive oil is important when you are cooking.
Garlic. I use fresh garlic as much as I can in all of my cooking, however jarred minced garlic is an alternative that you can use as well. If you are going to be using fresh garlic, you will want to make sure you are using a grater, just like when you are making lime zest. If you only want a slight garlic flavor you may use the minced garlic that is in a jar because it has a mild flavor to it, I prefer to use fresh garlic.
Spices. There are only 3 spices needed to make this easy homemade lime dressing. All you need is cumin, salt and pepper.
How to Make Garlic Lime Vinaigrette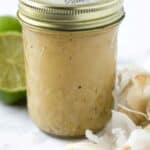 Garlic Lime Vinaigrette Salad Dressing
This Garlic Lime Vinaigrette Salad Dressing is the perfect easy salad dressing for your spring and summer salads!
Pin Recipe
Print Recipe
Ingredients
Instructions
Get a mason jar and the lid.

Grate the zest of the 3 limes and place them into the jar.

Juice the 3 limes into the mason jar.

Grate the garlic into the jar.

Add the olive oil to the mason jar.

Add the cumin, salt, and pepper to the jar.

Place the lid on the jar and shake until well combined.

Store in the fridge for up to 2 weeks in the mason jar.
Nutrition
Calories:
188
kcal
|
Carbohydrates:
2
g
|
Fat:
20
g
|
Saturated Fat:
2
g
|
Sodium:
582
mg
|
Potassium:
33
mg
|
Vitamin C:
5.4
mg
|
Calcium:
9
mg
|
Iron:
0.3
mg
6 Weight Watchers SmartPoints on the Freestyle program
More Tasty Recipes you will love! 
If you love healthy homemade salad dressing then be sure to check out my tasty salad recipes. Many of them use homemade salad dressings, that are just as easy as this Lime Vinaigrette recipe! And be sure to check out How to Make Balsamic reduction, it is amazing!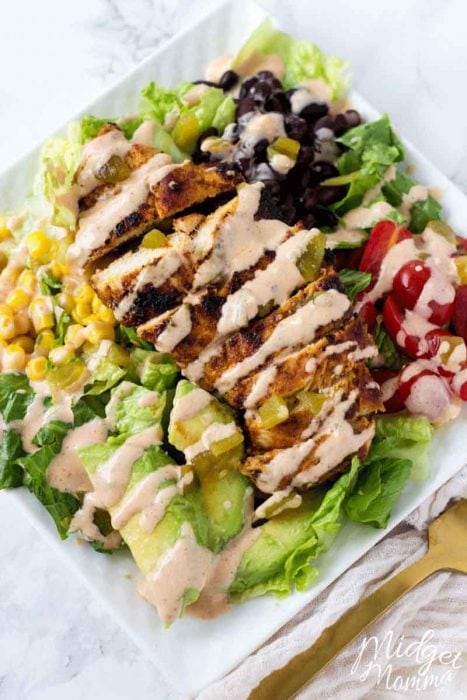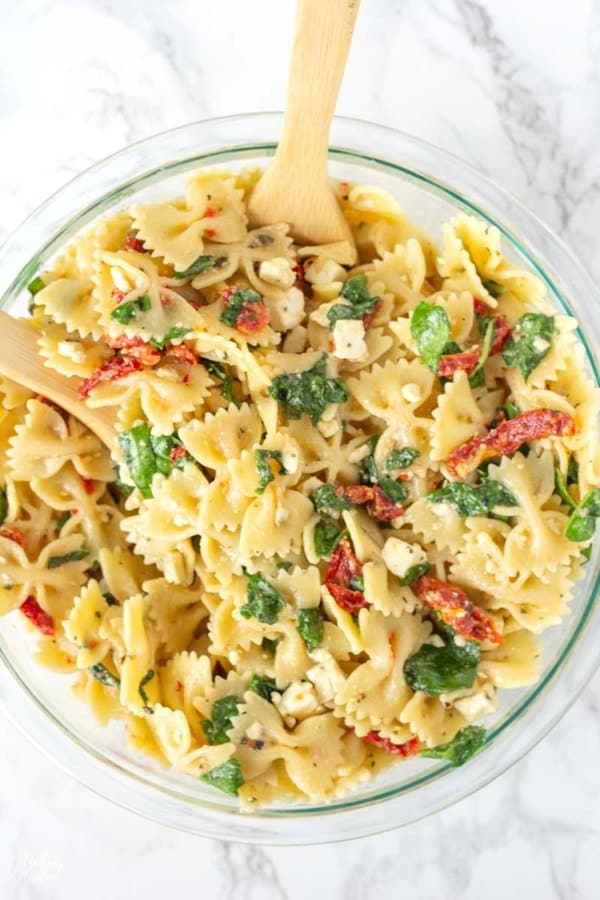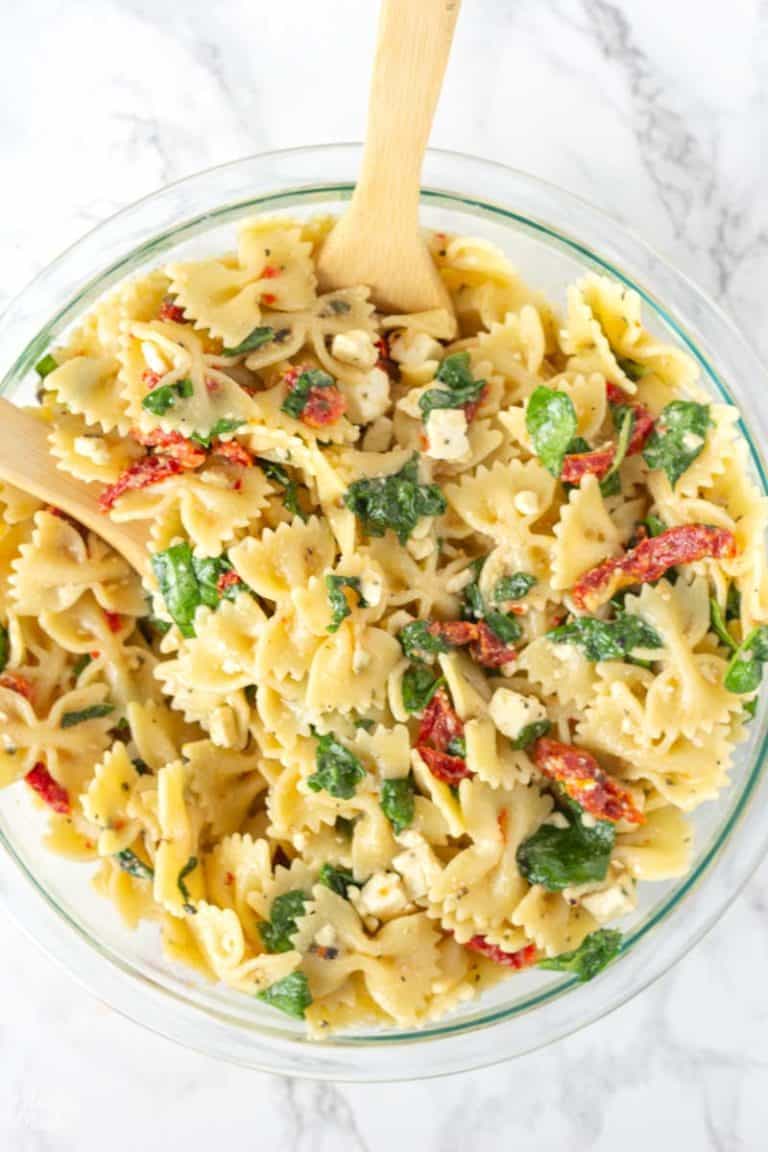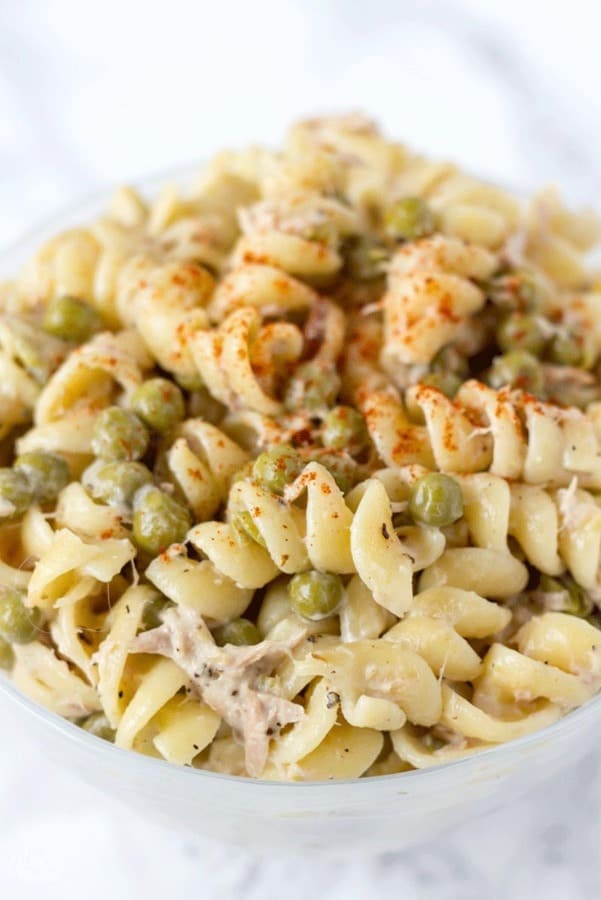 Join the newsletter
Subscribe to get our latest content by email.
This post may contain affiliate links. Please read my disclosure policy here