If you are working on a weather unit for homeschooling then this Shaving Cream Rain Cloud Science Experiment is a great science experiment for just about any age group in preschool or elementary school. It is easy to do and the kids will have fun with it and be able to learn how rain clouds actually work.
If you are doing a preschool lesson then you can also include watching Sid the Science Kid Weather DVD found here to get them even more involved with learning about weather.
Using shaving cream and food coloring you will be able to show how rain moves through the cloud and comes out as rain. You will want to make sure you use a dark colored food dye and white shaving cream when doing this so they can actually see the process happen. My favorite shaving cream to use for this experiment is the cheapo dollar store stuff 🙂
Shaving Cream Rain Cloud Science Experiment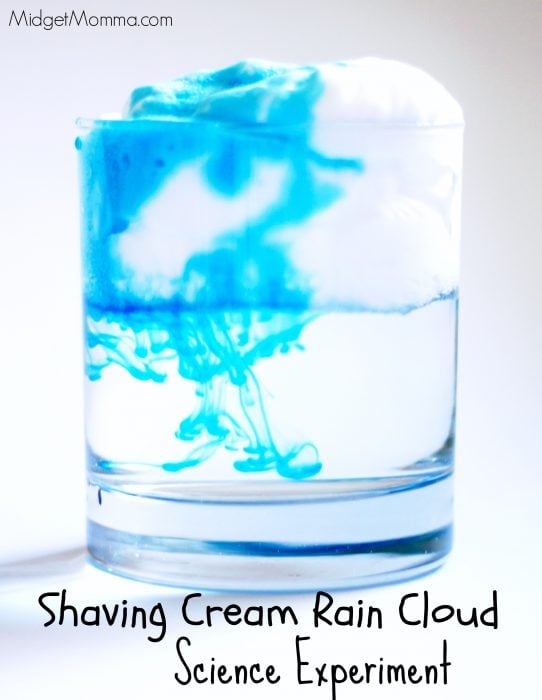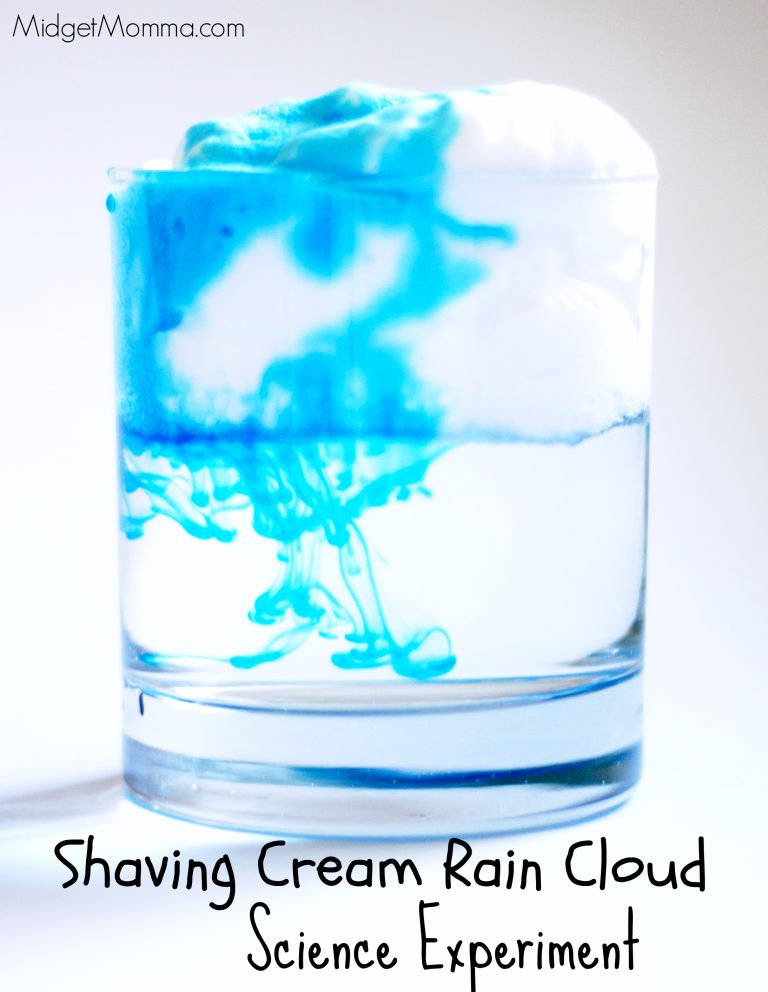 Shaving Cream Rain Cloud Science Experiment  Supplies
White shaving cream
Food coloring
Water
See through containers
Droppers
Small cups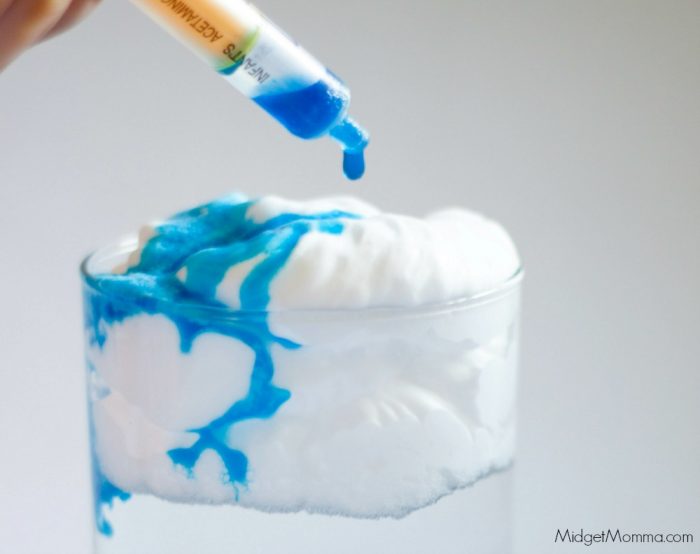 Shaving Cream Rain Cloud Science Experiment Directions
Pour water into your small cups and add a few drops of food coloring to each cup so you have different colors.
Add water so it fills up half of your see through container.
Top that water off with shaving cream till it reaches the top of the glass.
With your droppers suck up the colored water and pour it over the shaving cream.
Watch as the colored water travels through the cloud and creates rain in the water below.
Repeat with all of your colors until the water becomes too dark.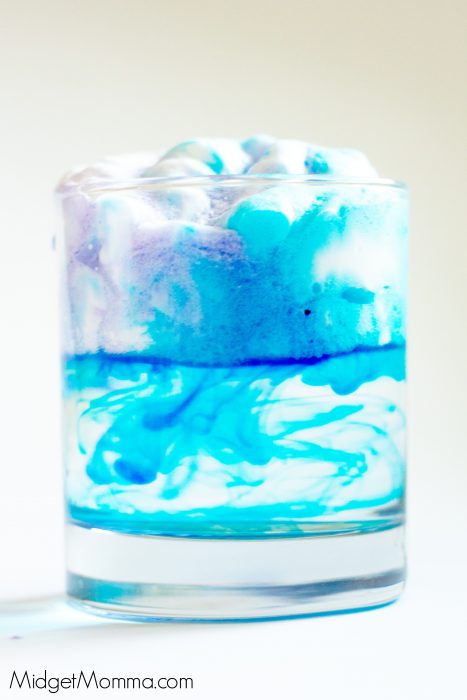 Join the newsletter
Subscribe to get our latest content by email.
This post may contain affiliate links. Please read my disclosure policy here