My daughter's favorite comfort food is pizza. When my husband was deployed not to long ago, all she kept asking for was pizza. I wanted a way to give her that comfort she loves without all bread over and over again and sneaking in some veggies to0. Never would I give her pizza twice in a week but when that crust is made out of cauliflower why not! The funny thing is she normally hates cauliflower but she didn't even notice with this Cauliflower Pizza Crust!
Cauliflower Pizza Crust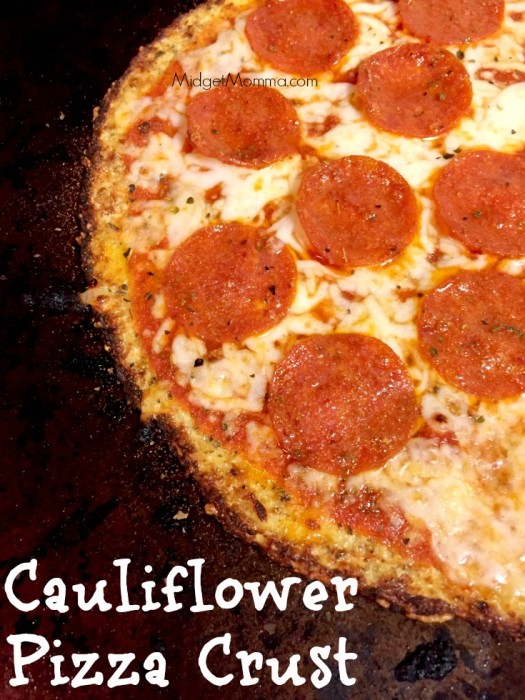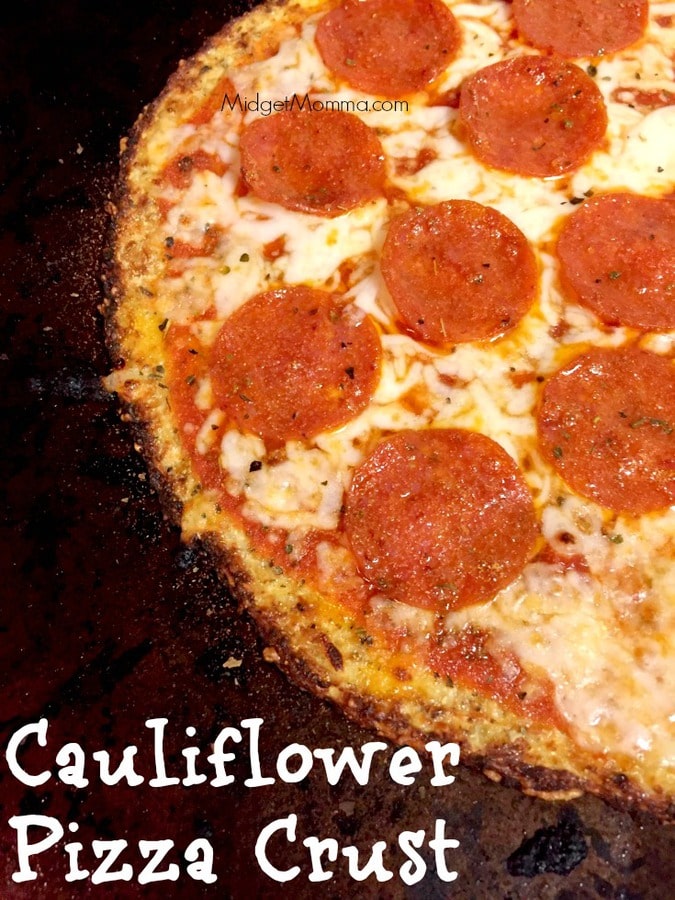 Cauliflower Pizza Crust Ingredients
2 cup riced, then cooked cauliflower
1 cup grated parmesan cheese
2 egg, beaten
2 tsp italian seasonings
1 tsp minced garlic
1 tsp salt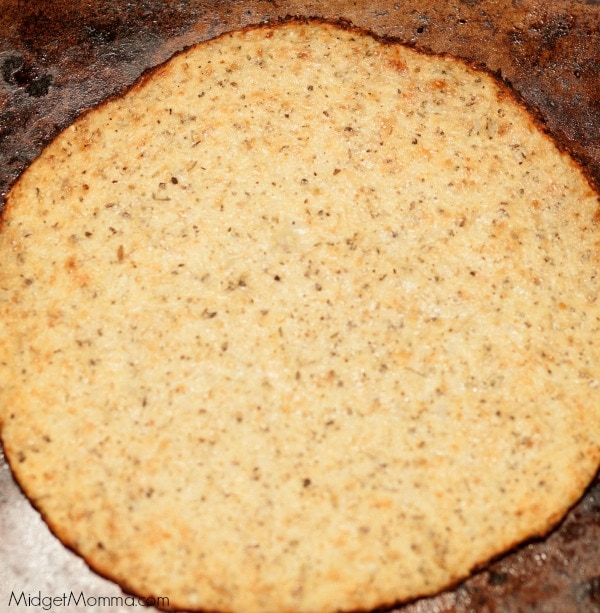 Cauliflower Pizza Crust Directions
Preheat oven to 450 degrees. Spray two cookie sheets with nonstick cooking spray.
Place your cauliflower florets in a food processor or blender and pulse it until it turns into the texture of rice.
Place the cauliflower into a bowl and microwave it for 6-8 minutes, until cooked.
 Transfer riced cauliflower to a clean dish towel and wrap the sides around the cauliflower twist the towel to wring out the excess water.
In a large bowl combine two cups of the cauliflower with the cheese, eggs, italian seasoning, garlic and salt, mix well.
Divide the dough into two equal parts and place each half on a cookie sheet and pat out two 9″ round crust. Make sure your cover up and holes.
Bake your dough at 450 degrees for 15 minutes.
Once your crust is done you can dress your pizza anyway you would like then place it back in the oven to cook.
This post may contain affiliate links. Please read my disclosure policy here