Shredded or chunks of chicken is a staple item in many chicken recipes but it can be a total time suck to dice it by hand. With this simple trick you can shred chicken in minutes and get dinner done.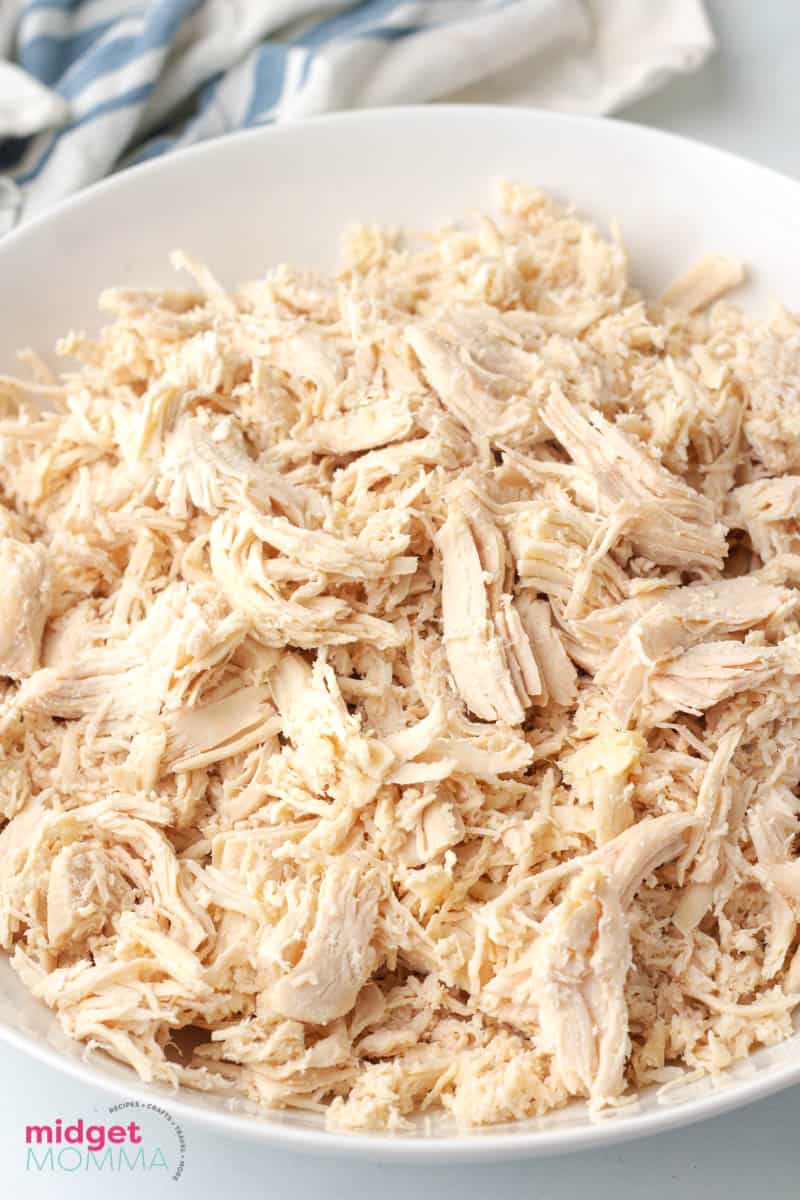 Shredding chicken can be a real pain in the butt, so can dicing it at times. Using this trick you will be able to easily shred chicken, you will save time and all of your chicken will be uniform so it will look beautiful when you are using it in recipes.
What to make with shredded chicken?
There are so many tasty recipes that you can use shredded chicken in. If a recipe calls for diced chicken you can most of the time change it out
things like Tex Mex Chicken Avocado and Cheese Burritos. I love using shredded in all my favorite recipes like buffalo chicken dip or BBQ chicken sandwiches.
How to Cook Chicken
There are a few ways to cook chicken that you are going to shred to use in a recipe that calls for diced chicken or shredded chicken.
How to Boil chicken
Just add raw chicken breasts to a pot and cover with 3 cups of chicken broth or water whichever you prefer. Heat on medium high heat and bring to a boil. Once boiling turn heat to low and cover pot with a lid and let simmer for 10 minutes.
How to Bake chicken
Spray a baking sheet with non stick spray place the chicken breast on the baking sheet and drizzle with olive oil. Then bake for 35-45 minutes until the chicken is fully cooked.
How to Easily Shred Chicken
Get your chicken breasts, you can either bake them or you can boil them, it is up to you and which ever cooking method you prefer to use. Both ways of cooking can be used to Easily Shred Chicken.
Start by taking your boiled or baked chicken and placing it into the bowl of your mixer with a paddle attachment.
Slowly turn your mixer on and off to get it started. Once the large pieces have been broken up you can turn the mixer on to one and let it shred your chicken to the desired texture. Make sure you are slow with using the mixer or your easily shred chicken will easily become a giant mess.