Freezing green beans is super easy. When you have an over abundance of green beans that you can not use right away the best thing to do is freeze green beans.
If you have a You pick Farm near you, plant your own green beans at home or you find a great deal on them freezing fresh green beans is a great way to save money. Plus it makes for awesome tasting veggies all year long!
The process of freezing green beans is super simple. So simple in fact that you could easily put the kids to work doing it!
How to Freeze Fresh Green Beans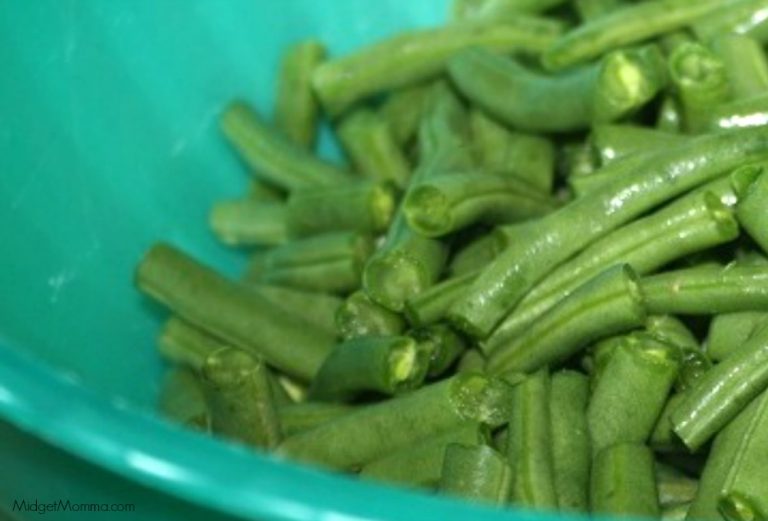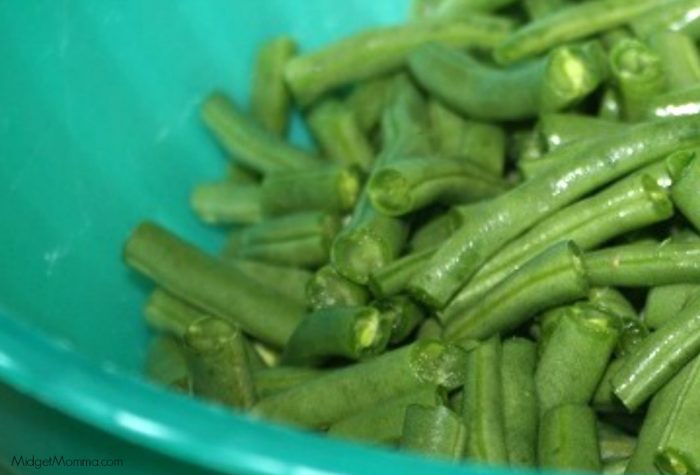 Freezing fresh green beans Supplies:
Fresh Green Beans
Pot of boiling water
Large bowl with ice water (cold water with ice cubes in it you want a LOT of ice cubes, you want the water to be SUPER cold)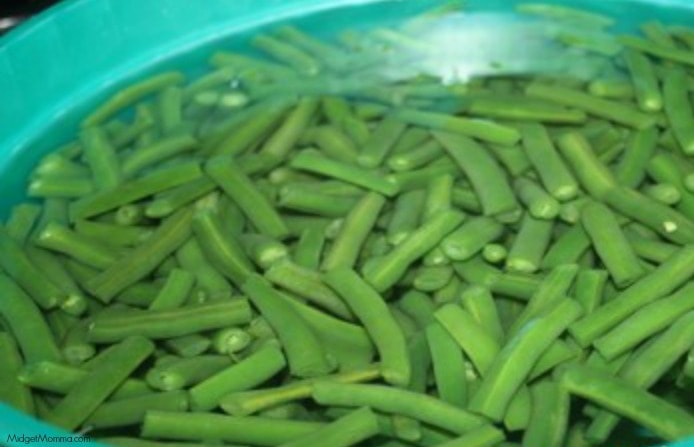 Freezing fresh green beans Directions:
boil a pot of water – You are going to want a BIG pot if you are doing a lot of them. But you can also do them in smaller batches if you need to.
Cut green beans into bite sized pieces (I cut mine to about an inch long each)
Put green beans in boiling water and leave in the water for 5 minutes
remove green beans from boiling water with a strainer spoon (the one with the slots) and put into a bowl of ice water
Remove from cold water and put into freezer bags
Label bags with the date
Put into freezer (make sure you lay them flat)
Green Bean Recipes to try!
Looking for more kitchen tips check these out!
How Many Pints in a Quart? and all other liquid measurements you need plus a printable chart!
How to make a pie crust with a food processor
How to Melt Chocolate in a double boiler 
How to Make Fruits and Veggies last longer
Join the newsletter
Subscribe to get our latest recipes right in your inbox every time we post a new one!