I was so excited to find a large food processor at a local yard sale. I knew it would cut my pie making time in half! The food processor is able to break down the butter into the right size pieces before it even starts to warm up. I find the processor leads to a flaker crust. If you don't have a food processor you can Make a Pie Crust by hand as well.
How To Make Pie Crust With A Food Processor
How To Make Pie Crust With A Food Processer Ingredients
2 1/2 cups all purpose flour
2 teaspoon sugar
2 teaspoon salt
2 sticks of butter, cold
1/4 to 1/2 cup ice water
How To Make Pie Crust With A Food Processer Directions
Mix the flour, sugar, and salt together in the food processor. Cut your butter up in pieces.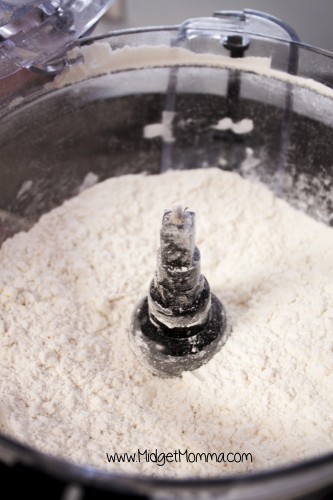 Add the butter to the flour mix and pulse until the mix has a few butter pieces the size of peas.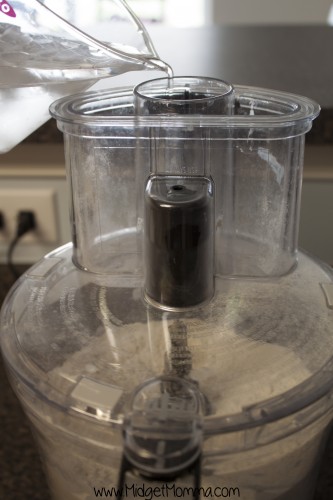 Pour 1/4 cup of water into the mixture and pulse until the mixture starts to come together.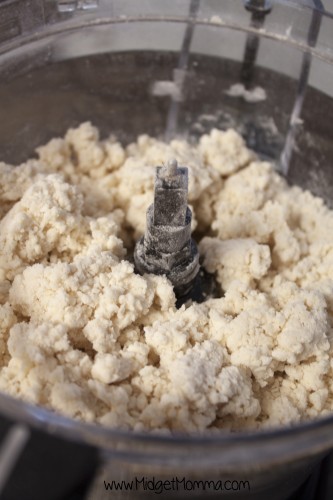 You will want to be able to pinch the dough together. If the mixture is still to dry to come together slow add more water.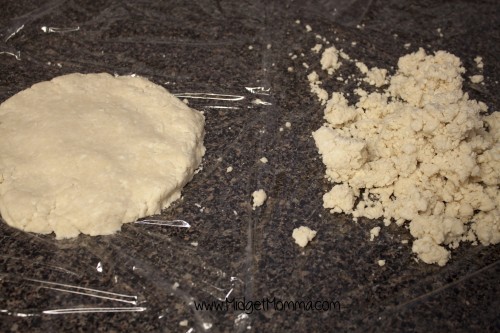 Pour out the dough onto a piece of plastic wrap. Shape the dough into a puck that is 3/4 inch thick. Refrigerator for an hour till the dough is firm. You can keep the dough in the refrigerator for up to three days or in the freezer for up to 3 months.
Pie Recipes:
Banana Dulce de Leche Pie Recipe
Looking for more kitchen tips check these out!
How Many Pints in a Quart? and all other liquid measurements you need plus a printable chart!
How to make a pie crust with a food processor
How to Melt Chocolate in a double boiler 
How to Make Fruits and Veggies last longer