Did you buy to many strawberries because they were on sale and you are trying to figure out How to Freeze Strawberries so you can use them later? If so then you are in luck! Freezing strawberries is easy to do, and then you can pull them out of the freezer as you need them easily!
How to freeze strawberries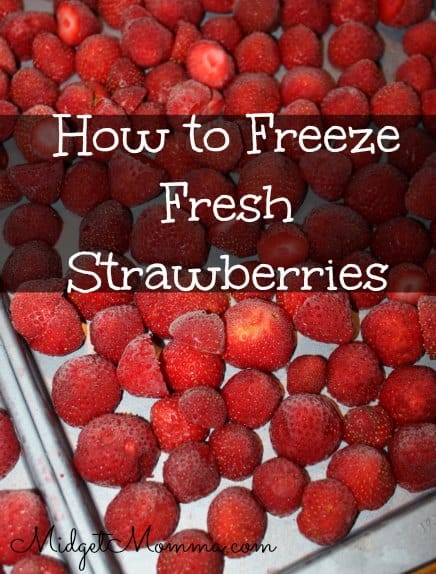 It is strawberry season and few things are better then taking my kids with me to the strawberry patch to pick some berries. Then coming home to enjoy the sweet and juicy taste of fresh picked strawberries. But for us we pick a lot because we like them all year round in smoothies, muffins and other things that we need to make sure we Freeze Strawberries so we have them on hand. Freezing Strawberries is easy and it locks in the freshness of the berries from the day we picked them. Plus it saves a ton on our budget through out the year!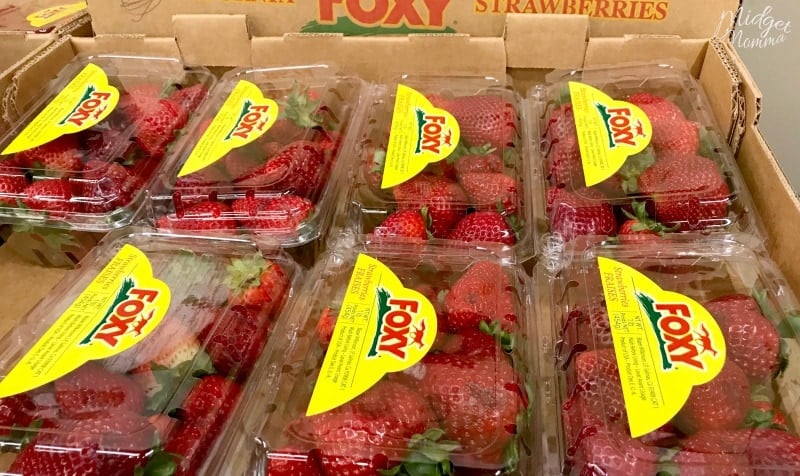 How to Freeze Strawberries Ingredients
Fresh Strawberries
Baking sheet (i use a metal one)
Nonstick cooking spray
Freezer bags
How to Freeze strawberries Directions:
Rinse straeberries
Spray non stick spray on baking sheet
lay berries on tray (do not stick blueberries on top of each other)
Put baking sheet into freezer for about 3 hours
Once strawberries are frozen solid remove baking sheet
Label freezer bags with dates
Take strawberries off baking sheet and put into a freezer bag
Put freezer bag into freezer
Looking for more kitchen tips check these out!
How to make a pie crust with a food processor
How to Melt Chocolate in a double boiler 
How to Make Fruits and Veggies last longer
Printable Liquid Measurement Cheat Sheet
How Many Cups in a Quart + In a gallon, pint & More!
Strawberry Recipes to make!
Strawberry Buttercream frosting
Chocolate Covered Strawberry Cupcakes
Join the newsletter
Subscribe to get our latest content by email.
This post may contain affiliate links. Please read my disclosure policy here