Looking for a delicious fruit salsa recipe? With this strawberry salsa dessert recipe, you have a great tasting dessert that is easy to make and it healthy too. Pair it with Cinnamon Sugar Tortilla Chips for the perfect dessert.
Strawberry Salsa Dessert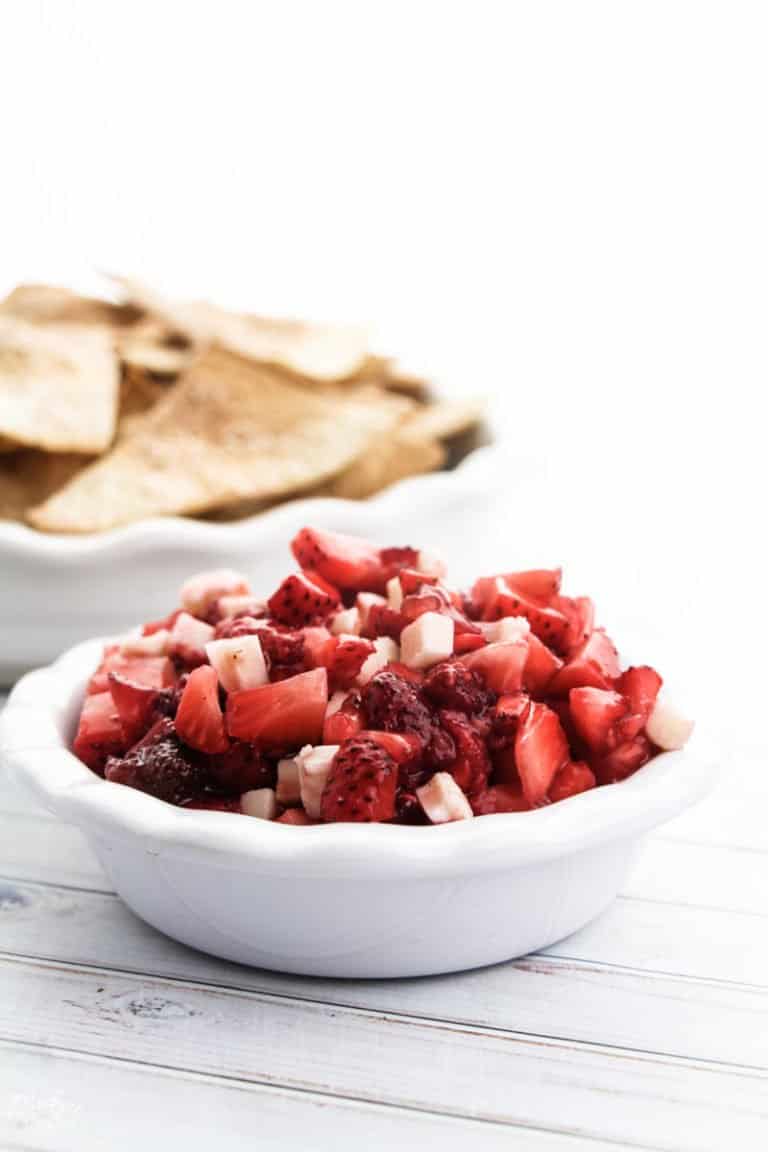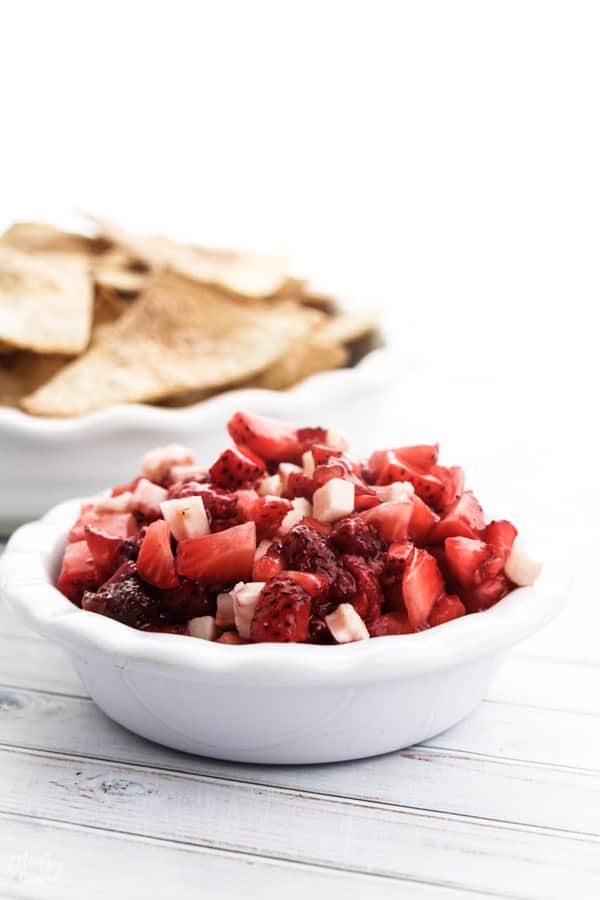 Who doesn't love dessert? Everyone wants to eat dessert but when you are trying to eat a healthy diet, dessert is one of the first things to go. When you make this strawberry salsa dessert recipe, you can have your dessert without feeling bad about it. It is a dessert that you can give the kids and not feel bad when they eat as much as they want.
What is Fruit Salsa?
Fruit Salsa is fruit that has the same consistency as fresh salsa. It is small diced fruit that has a little bit of juice, usually made from lemon, that brings the whole thing together. When the fruit is mixed together, it tastes fantastic and makes a great fruit salsa.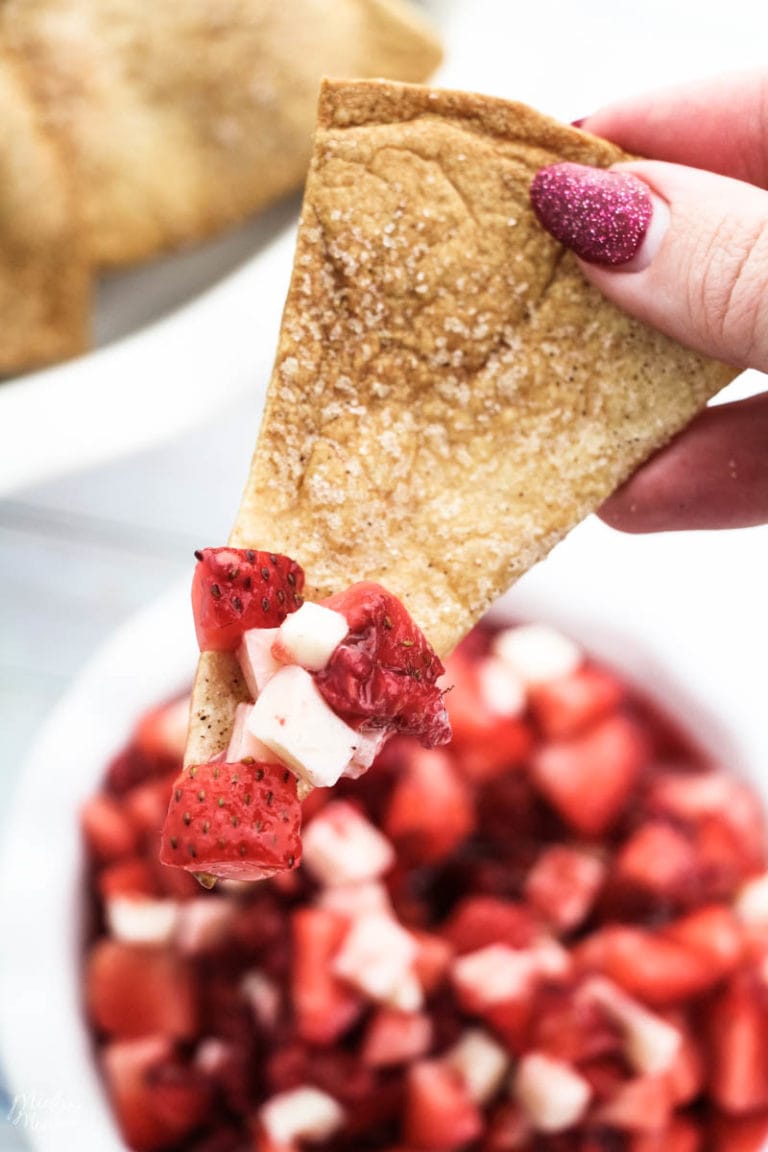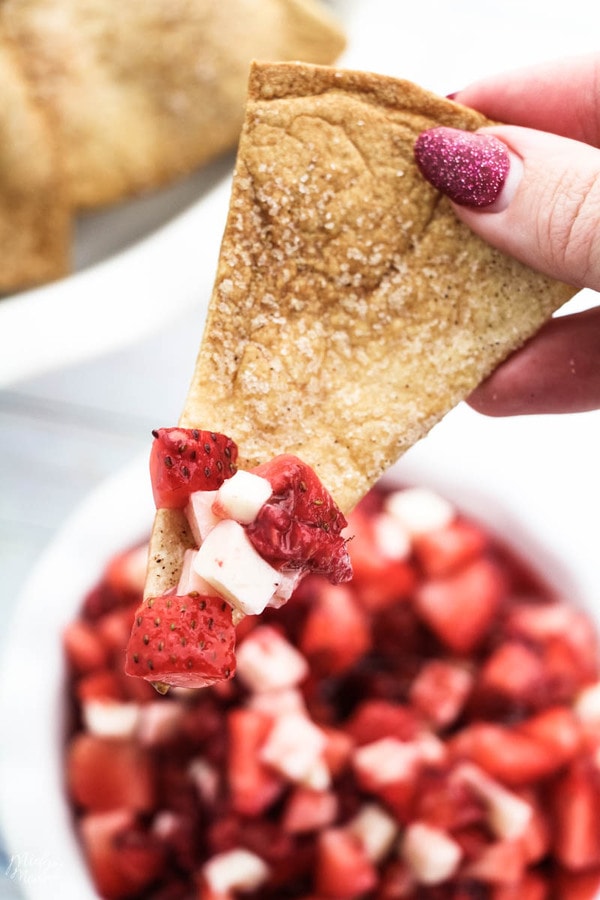 Can You Freeze Strawberry Salsa Dessert
All of the ingredients in this strawberry salsa recipe will freeze well. The problem with freezing strawberries is that when it is thawed out, the strawberries will have a different texture. While I wouldn't set out to freeze the fruit salsa. You can freeze it if you are worried about having to throw some out.
Can this Strawberry Salsa Recipe Be Used as a Side Dish?
While strawberry is great as a dessert, it can also be used as a side dish. This fruit salsa pairs great with grilled chicken or pork chops. It can go with fish and can even be paired with a simple sandwich. With this strawberry salsa recipe, it can go with anything.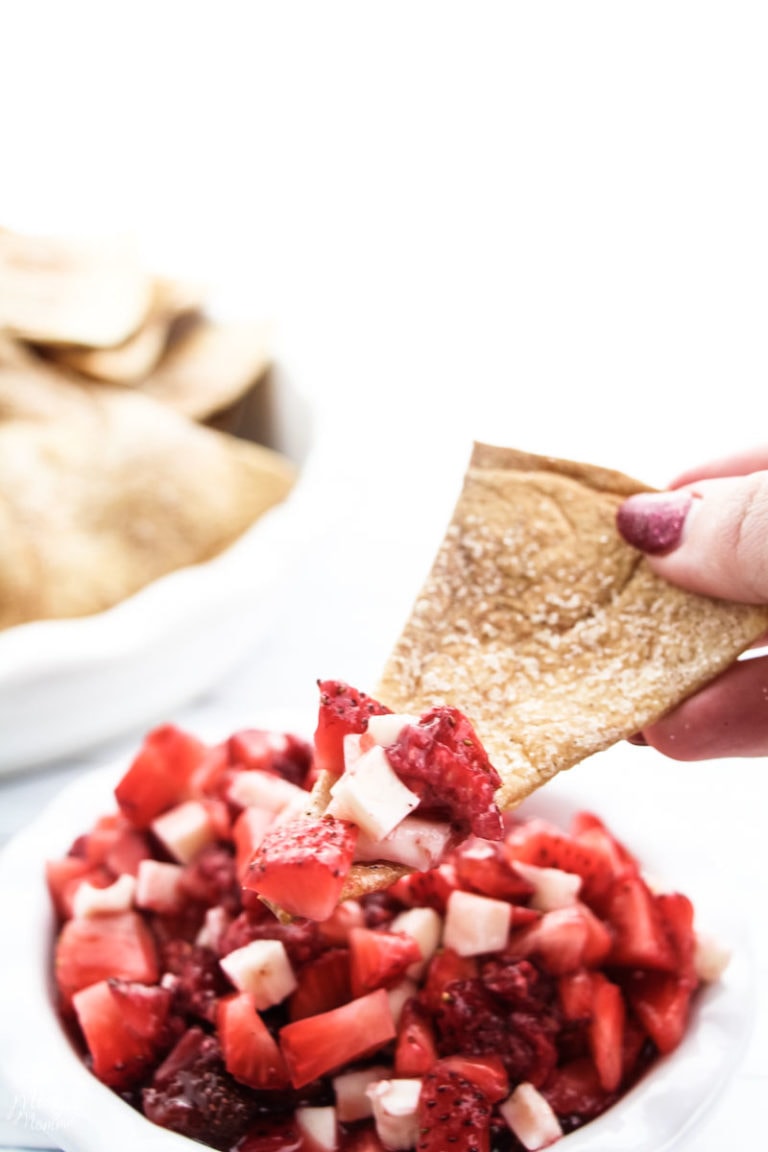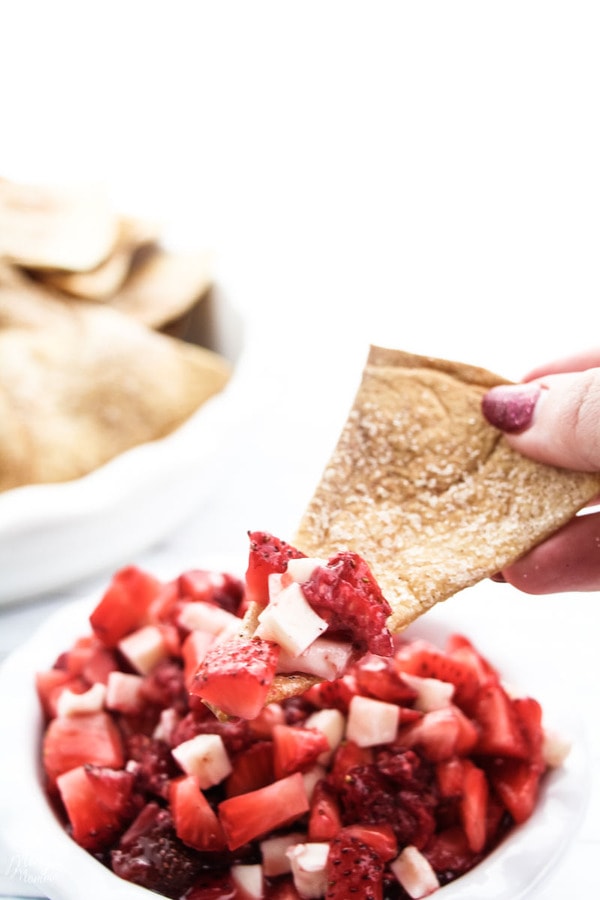 What Else Can I Add?
Some people like to change this fruit salsa to a little more savory, rather as a dessert. If this is something you wanted to do, you could change it by adding onion or even jalapeno peppers with a little salt and pepper. This is such a versatile recipe that you can change it to fit what your family loves.
Strawberry Salsa Dessert Recipe For Picnics
With picnic season starting, you might be looking for something a little different to serve at your picnic. This strawberry salsa recipe is perfect. It is has a light fresh taste that everyone will love. You might need to make a double batch because it will be eaten fast.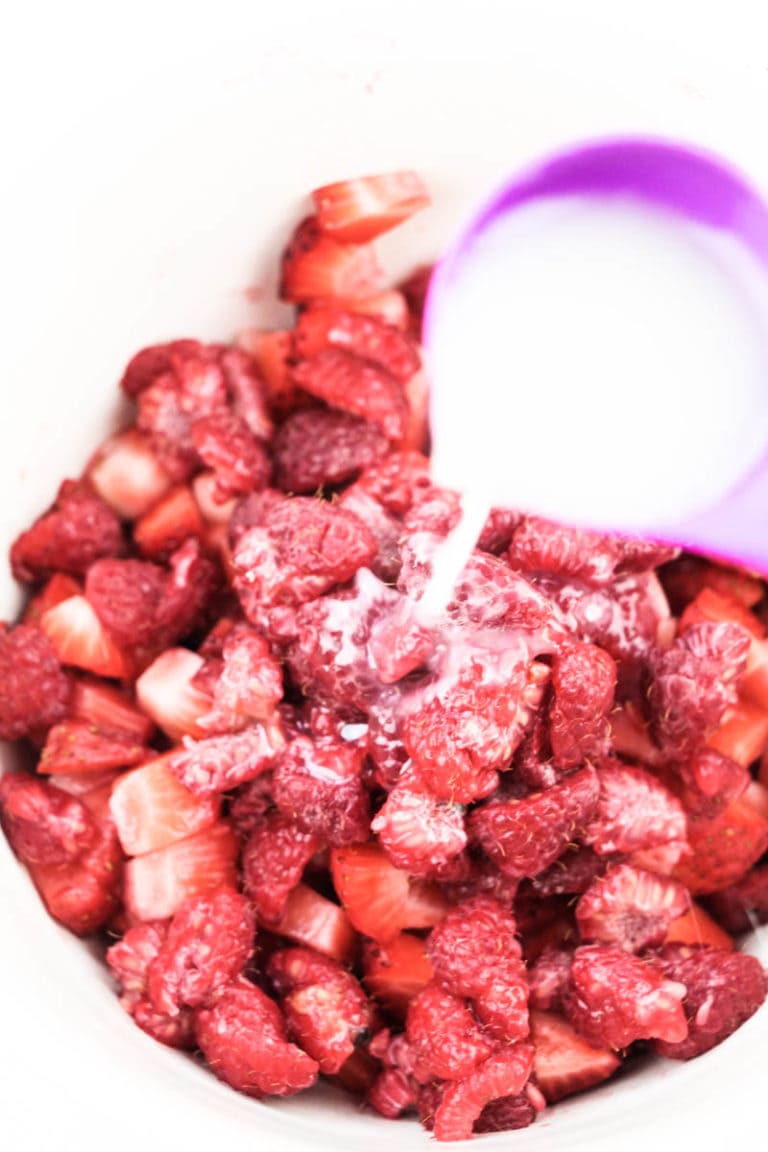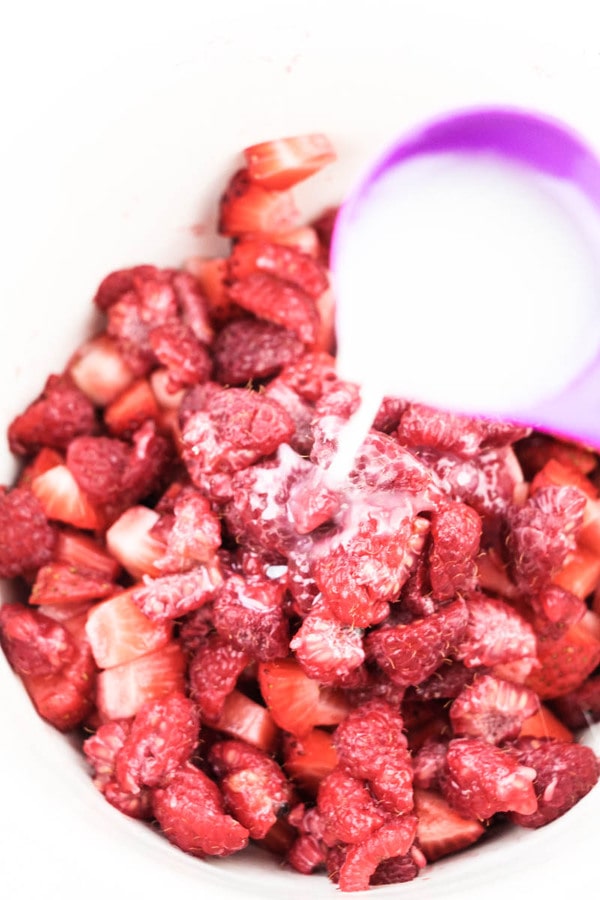 Strawberry Salsa Dessert Ingredients
Strawberries.
Raspberries.
lemon zest.
mozzarella cheese.
How to Make Strawberry Dessert Salsa
Wash and chop the strawberries and raspberries.
Then chop your cheese into small chunks.
In a bowl add the jam, lemon zest and lemon juice and mix well with a whisk.
Add in the strawberries, raspberries and the mozzarella cheese and mix until everything is combined.
Looking for more srawberry recipes? Check these out!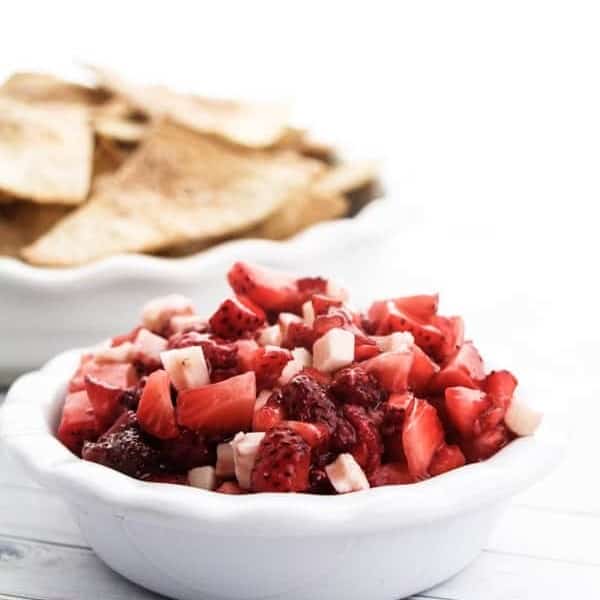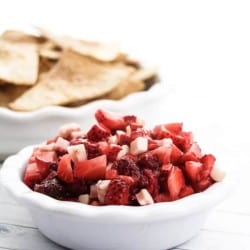 Strawberry Salsa Dessert Recipe
Fruit Salsa is one of my go to summer dessert recipes. With no baking needed, I can whip up this Strawberry Dessert Salsa quickly.
Tools
2 cups strawberries chopped
1 cup raspberries chopped
2 teaspoons lemon juice
1 lemon zest optional
4 Tablespoons strawberry or raspberry jam
1/4 to 1/2 cup mozzarella chopped or shredded
Instructions
Wash and chop your strawberries.

Wash and cut your raspberries in half

Chop your mozzarella in a large bowl mix the jam, lemon zest, and lemon juice.

Add strawberries, raspberries, and mozzarella

Mix until everything is mixed well.
Lower the Carbs by using Polaner Sugar-Free Strawberry Preserves – which will make this Dessert Salsa just 8g carbs per serving. (6g net carbs). Serving size is 1/2 cup.
4 Weight Watchers SmartPoints on the Freestyle program
Looking for more tasty fruit recipes? Check these out!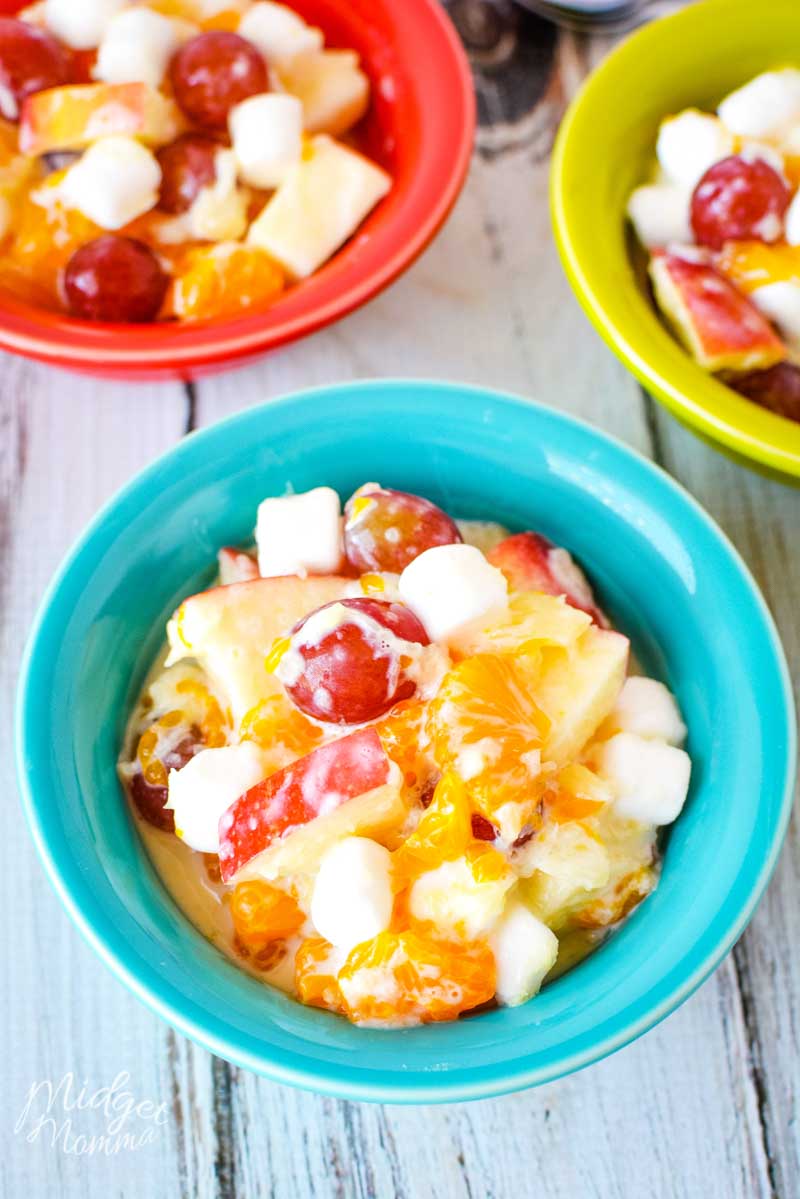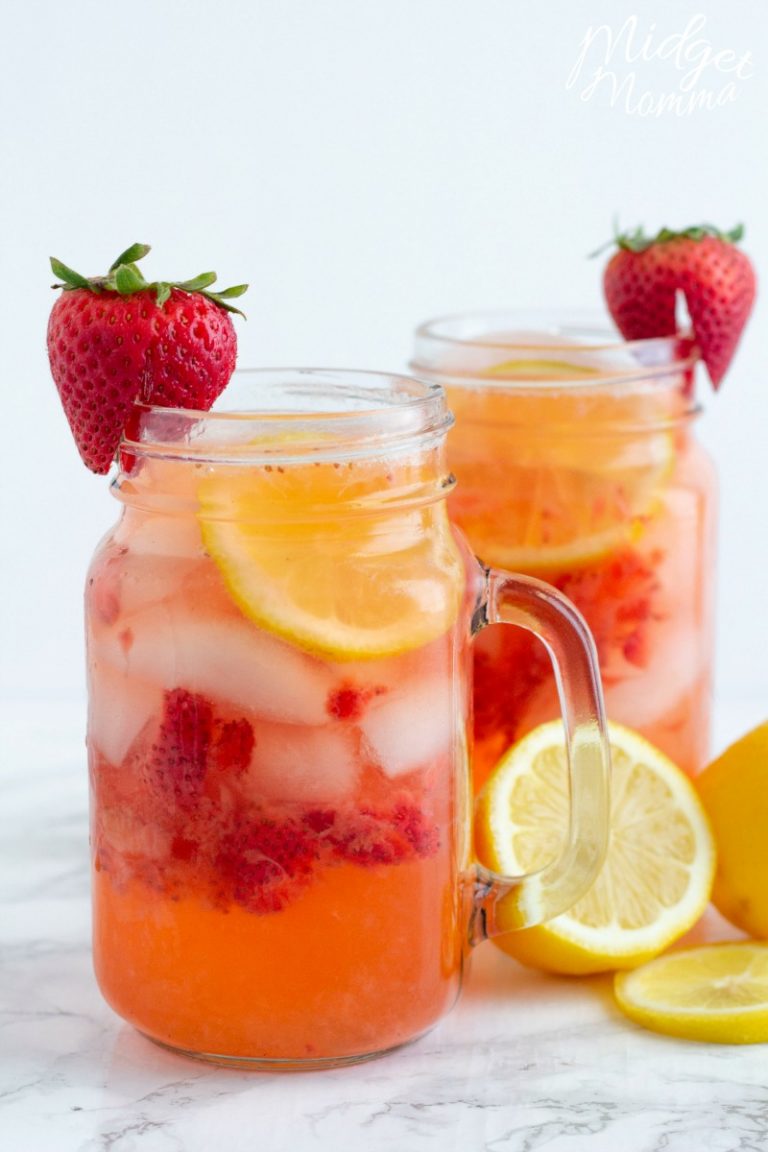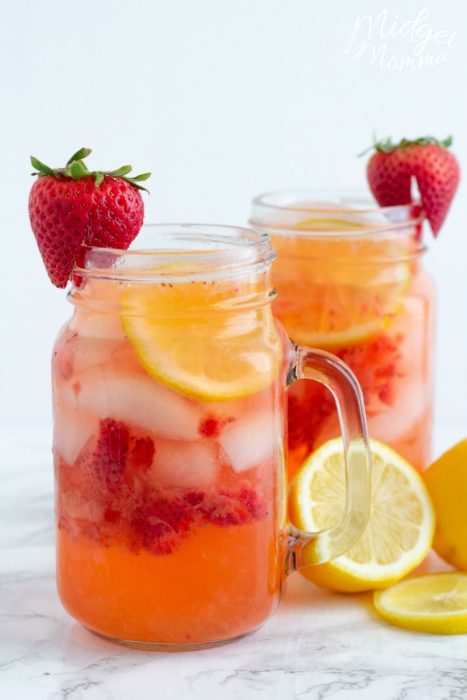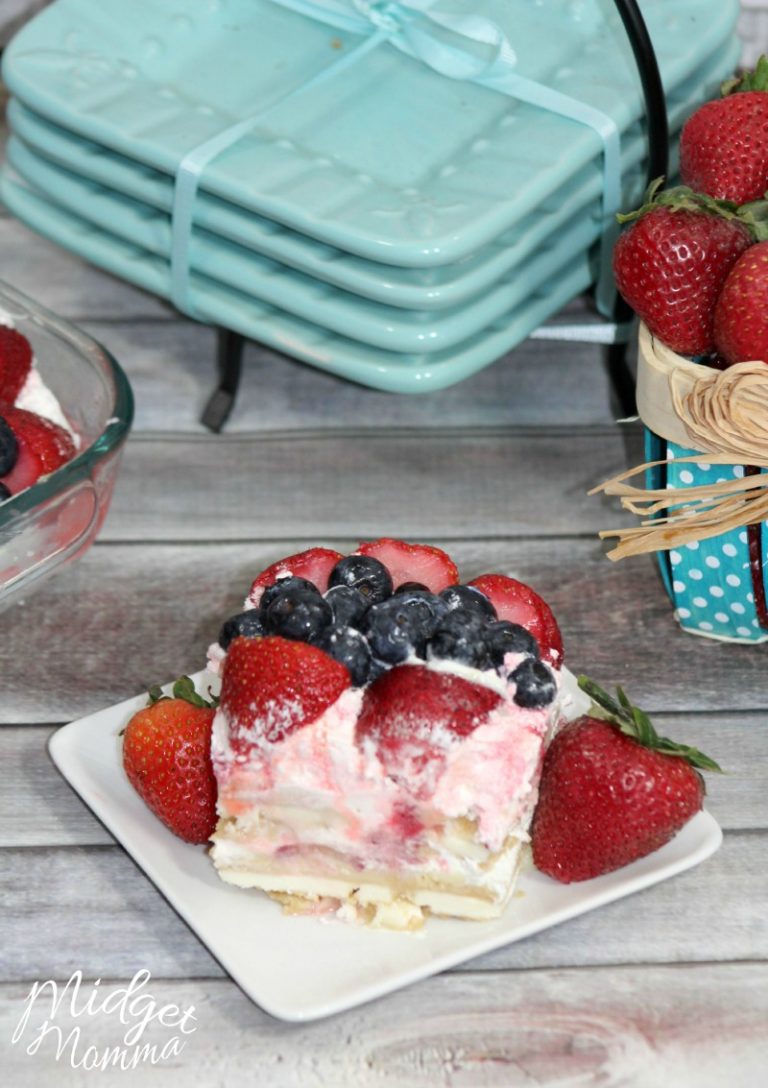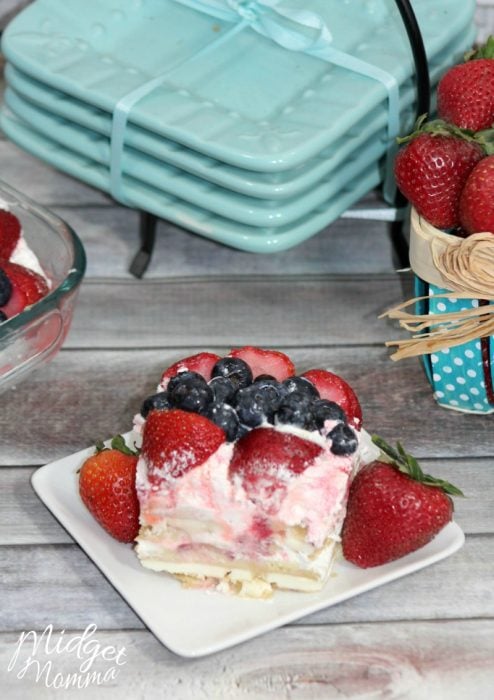 Do yourself a favor and print out the How Many Cups in a Pint and other liquid measurements printable to help you with your measurements in the kitchen! I have mine hanging on my fridge. It makes a super easy cheat sheet for whenever I am cooking and need to use liquid measurements.