This Strawberry Skillet bread makes an amazing breakfast or snack bread! Whenever I have left over strawberries, this strawberry skillet bread is my go to recipe to use them up!
Strawberry Skillet Bread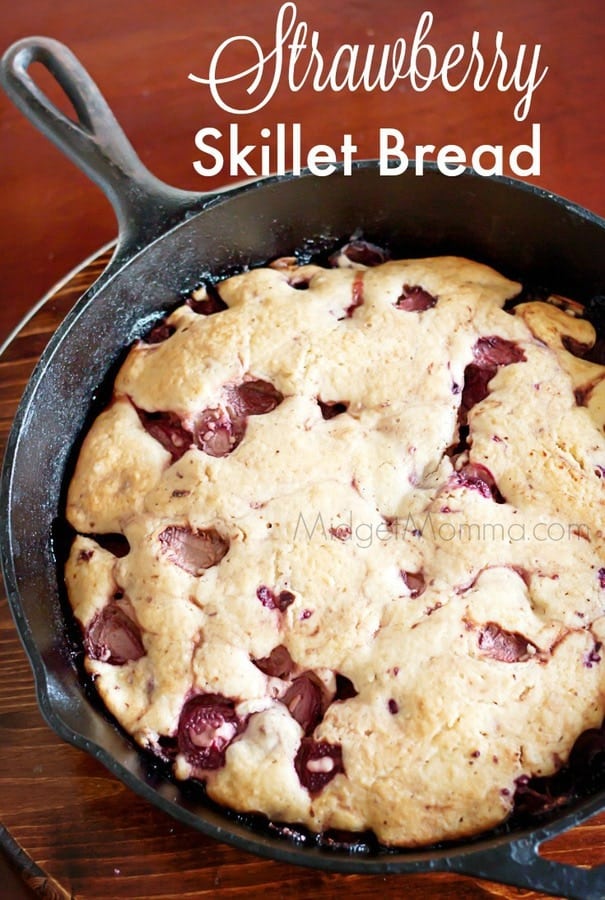 Let me tell you one secret from working in a bakery that I have learned. When you are making your muffin batter you can make a large amount of it and make different kinds of muffins or bread from that one mixture. We would make one large mixture of the muffin mix and divide it out so it could become a different thing like blueberry bread and strawberry muffins.
Now if you want to make something like a blueberry muffin and bran muffins this wouldn't work because they are two different types of batters but when you are using the same batter base it works perfectly.
So when you are making this Strawberry Skillet bread, if someone wants blueberry instead just double all the ingredients besides the strawberries and divided it after the batter is mixed and then add the berries you want to each batter mixture. It makes it really easy to make multiple varieties without having to do the mixing more than once:)
How to Make Strawberry Bread
Strawberry Skillet Bread Ingredients
1 cup white sugar
1/2 Cup Salted Butter
2 eggs
1 Tbsp Vanilla Extract
1 Cup Milk
2 Cups All-purpose Flour
2 tsp Baking Powder
2 Cup Sliced Strawberries
Strawberry Skillet Bread Directions
Place your skillet into your oven and preheat your oven to 350 degrees.
In the bowl of a stand mixer, cream together the butter and sugar until light and fluffy.
Beat in the egg, vanilla, and butter until well combined.
Combine the flour and baking powder in a small bowl.
Add the flour mixture a little at a time to the butter mixture, alternating with the milk.
Fold in the berries.
Remove the skillet from the oven and spray with a nonstick spray.
Pour your batter into the hot pan.
Bake for 50 – 55 minutes or until a toothpick comes out mostly clean when inserted into the middle.
8 Servings – 15 Weight Watchers SmartPoints on the Freestyle program
More Tasty Bread Recipes you will love!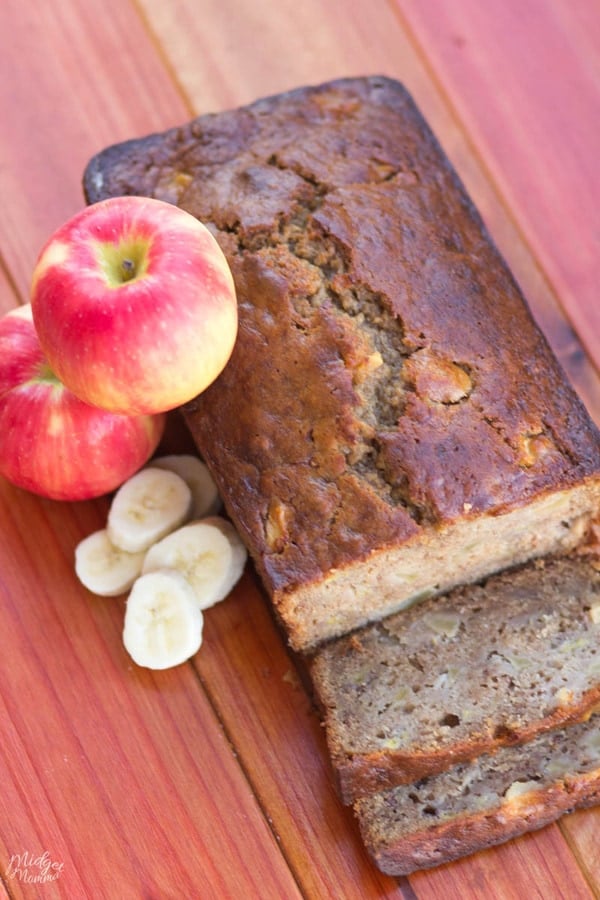 Join the newsletter
Subscribe to get our latest content by email.
This post may contain affiliate links. Please read my disclosure policy here