I have never been a big breakfast person, if I wanted those foods I would end up having them for dinner. My good to breakfast is some kind of a breakfast bread. I am able to enjoy it sitting on my couch with a cup of coffee and a good book…. who am I kidding, i really mean some kid show on the tv. One thing I always have to buy in bulk in my house is bananas. Everyone has at lease one banana a day! Every once in a while, I end up with a few overripe bananas on my hands. Now this is far from a bad thing because the browner a banana gets the sweeter the banana taste. The texture of the banana is also softer so you are able to smash the banana easier. All of these lead to a great medium to make bread with. Now Since it is the fall time I figured I would combine the great texture from the bananas with the great fall flavor of pumpkin. I really enjoy this with my Pumpkin Spice Coffee . Check out here to learn how I make my own pumpkin spice blend.
Pumpkin Banana Bread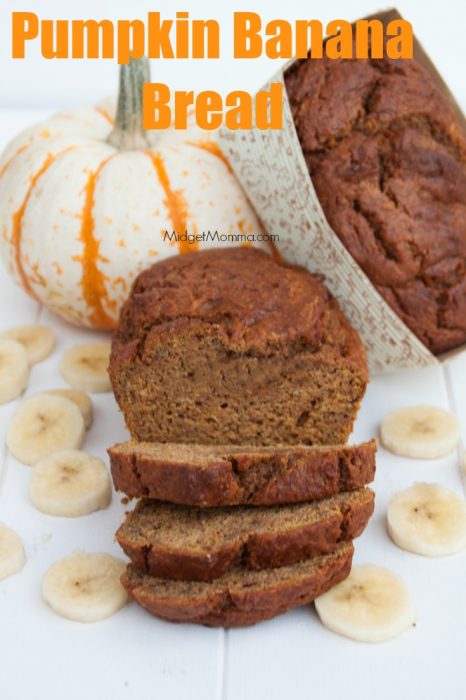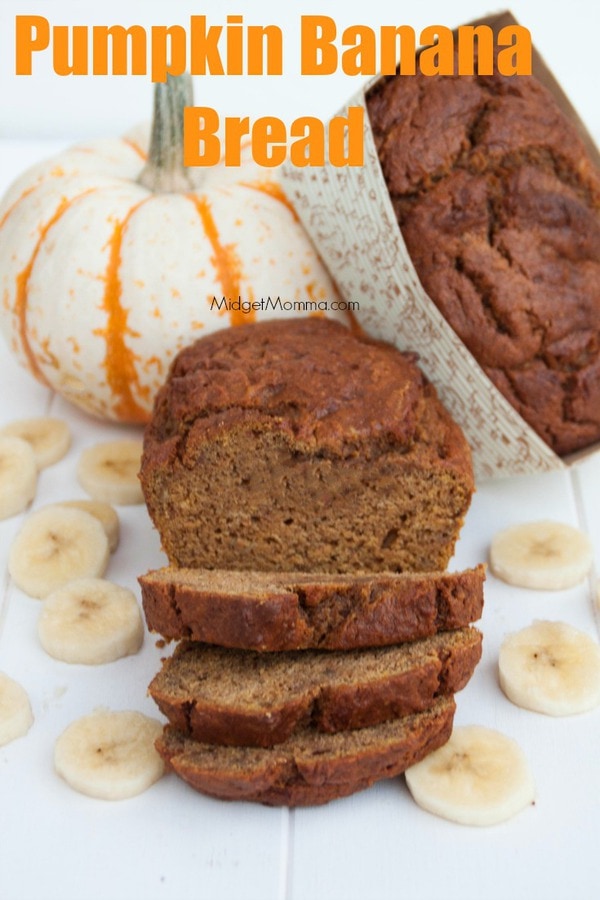 Pumpkin Banana Bread Ingredients
2 brown bananas
1 cup sugar
1/4 cup butter, melted
3/4 cup pureed pumpkin
1 egg
1 teaspoon vanilla extract
1 1/2 cups all-purpose flour
1 teaspoon baking soda
2 teaspoon pumpkin pie extract
1/2 teaspoon cinnamon
1/2 teaspoon kosher salt
Pumpkin Banana Bread Directions
Preheat the oven to 350 degrees.
Spray an 8×4 inch bread with cooking spray, set aside.
In a mixing bowl, mash the bananas and sugar together with a fork until smooth. Stir in the butter, pumpkin, egg and vanilla extract until well combined, set aside.
In a mixing bowl, whisk together the flour, baking soda, pumpkin pie extract, cinnamon and salt.
Stir your flour mixture into the banana mixture just until combined, do not overmix.
Pour the batter into your prepared baking pan.
Place the pan into the oven and bake for 50-55 minutes or until a toothpick is inserted into the center and comes out clean.
Remove from oven and cool completely on a rack.
Slice and serve.
Love Pumpkin? Check out these amazing Pumpkin Recipes!
If you are looking for other bread recipes then you will love these too:
Pecan Maple Streusel Pumpkin Bread
This post may contain affiliate links. Please read my disclosure policy here