Ah the great pumpkin debated, it seems some people are strongly against pumpkin or strongly for pumpkin. I am not sure why we all can't just get along and enjoy this fall favorite. Well with the help of my pumpkin banana chip muffins I am trying to bridge the gap between pumpkin lovers and pumpkin haters. The combination of banana and chocolate chips help play a role to tone down that strong pumpkin flavor. This way pumpkin lovers can still enjoy their pumpkin but those silly non-pumpkin lovers do not have such a strong flavor to choke down. Check out here to learn how I make my own pumpkin spice blend .
Get tasty recipes daily when you join us on our facebook page here! 
Pumpkin Banana Chip Muffins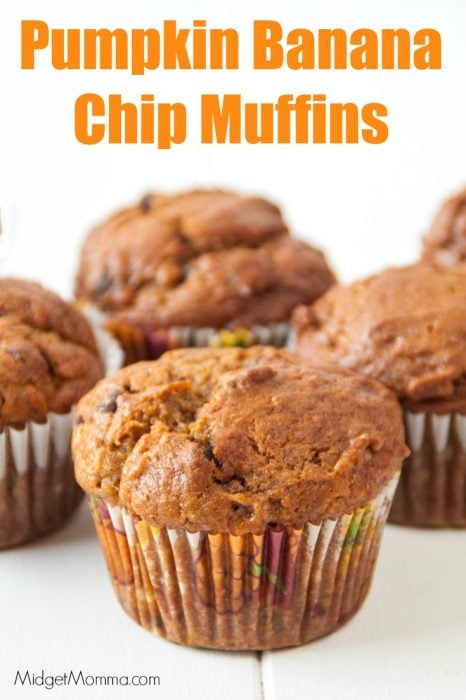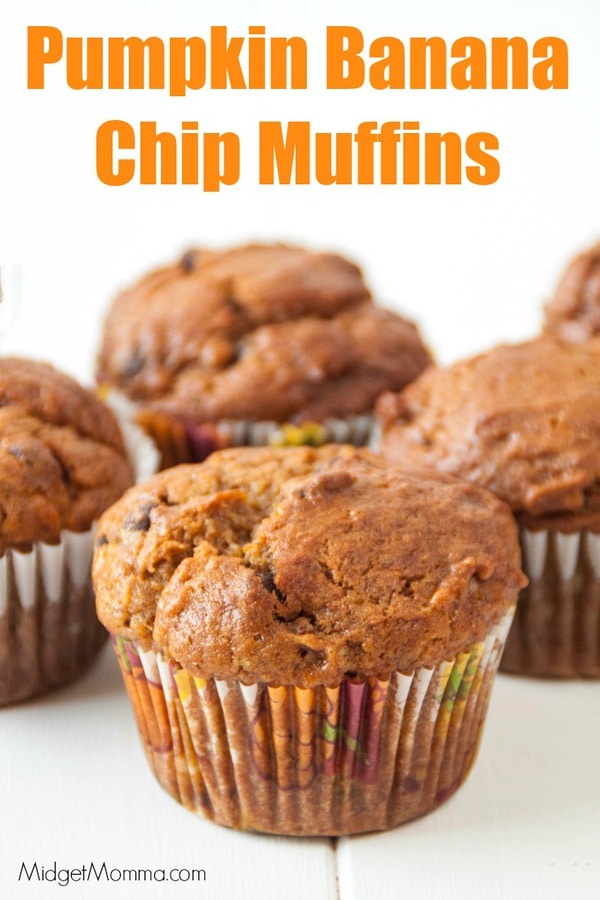 Pumpkin Banana Chip Muffins Ingredients
2 brown bananas
1 cup sugar
1/4 cup butter, melted
3/4 cup pureed pumpkin
1 egg
1 teaspoon vanilla extract
1 1/2 cups all-purpose flour
1 teaspoon baking soda
2 teaspoon pumpkin pie extract
1/2 teaspoon cinnamon
1/2 teaspoon kosher salt
3/4 cup chocolate chips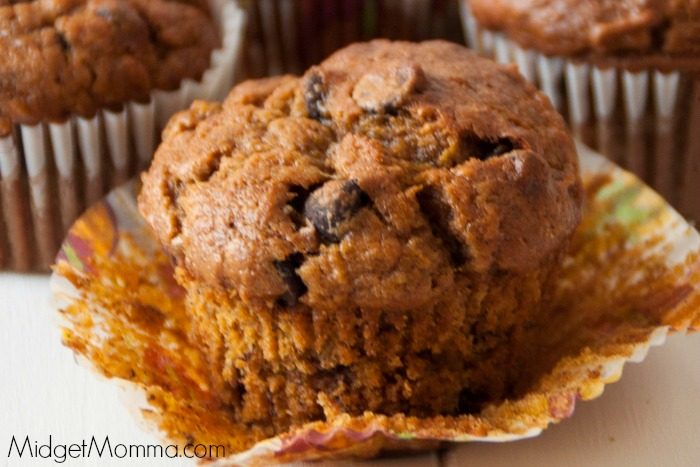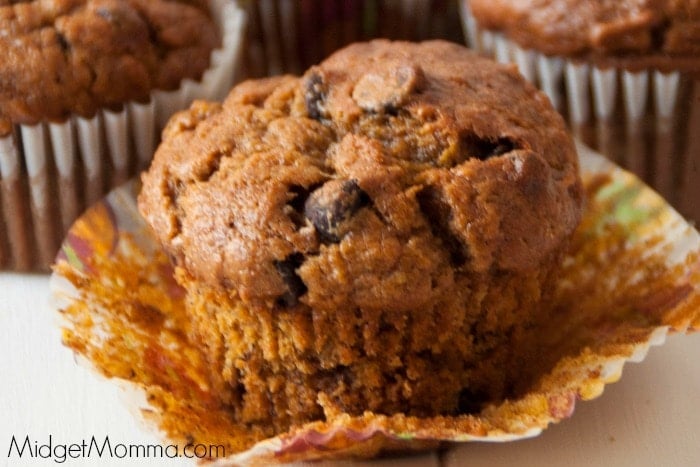 Pumpkin Banana Chip Muffins Directions
Preheat the oven to 350 degrees.
Line a muffin pan with 12 cupcake liners, set aside.
In a mixing bowl, mash the bananas and sugar together with a fork until smooth. Stir in the butter, pumpkin, egg and vanilla extract until well combined, set aside.
In a mixing bowl, whisk together the flour, baking soda, pumpkin pie extract, cinnamon and salt.
Stir your flour mixture into the banana mixture just until combined, do not overmix.
Stir in the chocolate chips.
Pour the batter into your prepared muffin pan.
Place the pan into the oven and bake for 20 minutes or until a toothpick is inserted into the center and comes out clean.
Remove from oven and cool completely on a rack.
Love Pumpkin? Check out these amazing Pumpkin Recipes!
This post may contain affiliate links. Please read my disclosure policy here