Chocolate and pumpkin may not be the first combination you think of when you are thinking of great pumpkin combinations. Yet it is a combination you will have to try. The pumpkin swirl adds this great flavor and texture that helps cut some of the richness of the chocolate. When you are swirling the chocolate and pumpkin layers together you want to make sure you don't overmix them or the chocolate work will overtake the flavor of the pumpkin. You just want to run the butter knife through the brownies until you see a pretty pattern start to emerge. If you normally have a problem with your brownie sticking to your pans you can just place a piece of parchment paper on the bottom of the brownie pan with the parchment sticking out of two of the sides. This way it creates a handle to lift your brownies out of your pans.
Pumpkin Swirl Brownies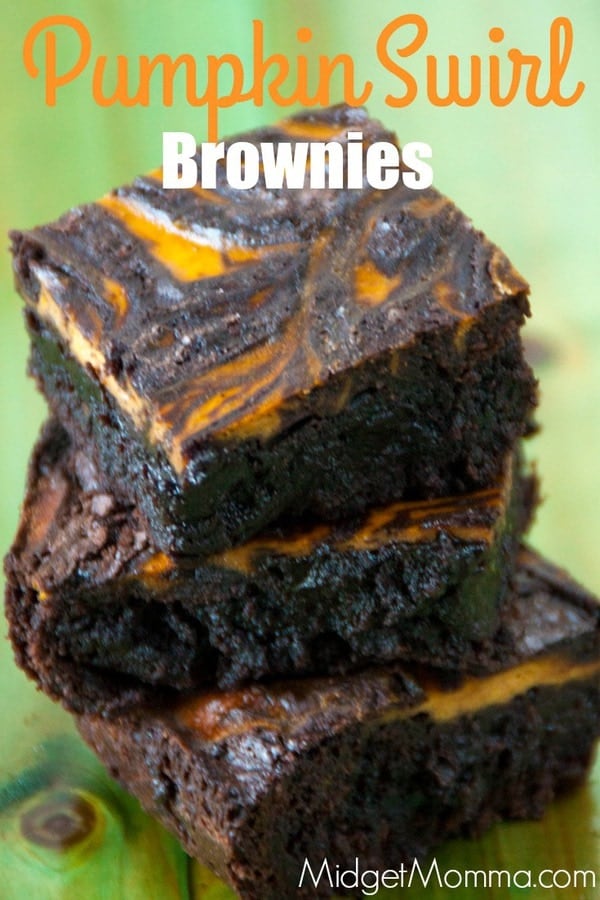 Pumpkin Swirl Brownies Ingredients
Brownie Batter:
1¼ cups all-purpose flour
1 teaspoon baking powder
1 teaspoon salt
⅔ cup unsweetened cocoa powder
2 cups white sugar
1 cup melted butter or margarine
3 eggs
1 tsp vanilla
Pumpkin Swirl
3 tablespoons pumpkin puree
1 egg & 1 egg yolk
1 teaspoon vanilla extract
1/8 tsp pumpkin pie spice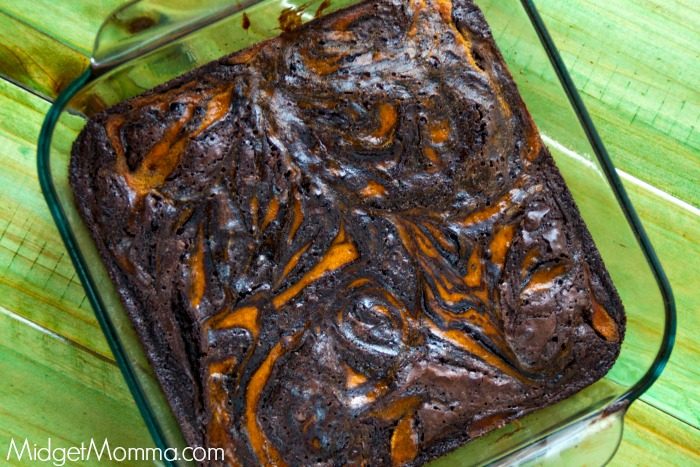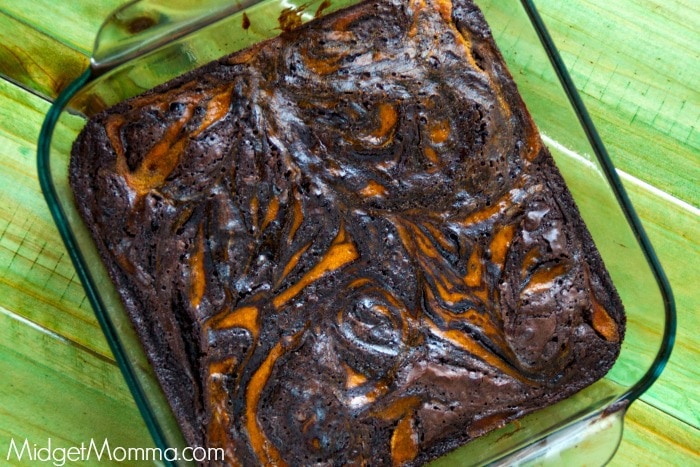 Pumpkin Swirl Brownies Directions
Preheat the oven to 350 degrees F. Grease a 9 x 9 for thick brownies.
In a medium mixing bowl whisk together the flour, baking powder, salt, and cocoa until well combined, set aside.
In a large mixing bowl whisk together the sugar, butter, eggs and vanilla until well combined.
Stir together the dry ingredients and the wet ingredients together, set aside
In a medium mixing bowl stir together the pumpkin, eggs, vanilla, and pumpkin pie spice.
Spread 3/4 of the brownie batter evenly into your greased pan. Top your batter with the pumpkin mixture. Layer the last of the brownie batter on the top and lightly swirl a butter knife through the layers.
Bake for 25 – 28 minutes or until a tooth pick comes out clean from the middle of the brownies.
17 Weight Watchers SmartPoints when cut into 12 pieces.
Love Pumpkin? Check out these amazing Pumpkin Recipes!