I love anything pumpkin. I love cake. And I REALLY love Pumpkin Spice Cake. This 2 ingredient pumpkin spice cake is super easy and taste amazing. Totally hits the spot for my pumpkin love.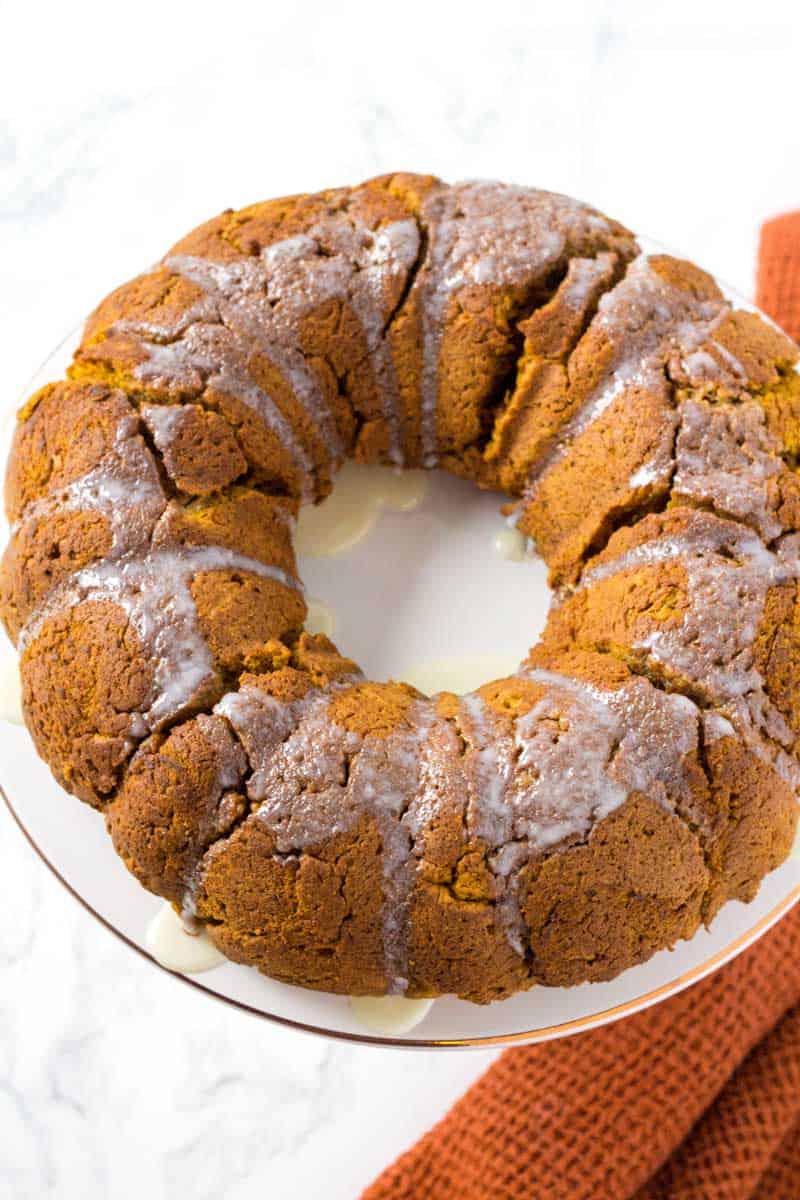 Pumpkin Spice Cake
And if you haven't figured it out yet, I love easy recipes with little clean up. This pumpkin spice cake combines my love for pumpkin, cake and easy recipes! There are only 2 ingredients needed to make this pumpkin spice cake and you can not get a recipe easier then that.
Seriously I am not even joking I could scream if from the roof tops and I am the most excited when it is time for all thing pumpkin. It doesn't matter if it is pumpkin pasta sauce, pumpkin bread or pumpkin coffee. If it has the word pumpkin in the name of it I am going to be eating it!
If you are wondering, Yes, I am that person in the drive thru the first day Dunkin Donuts announces it has pumpkin spice again… No shame about it!
… ok I confess I stalk twitter before hand to find out what day it will be and then I go. But still no shame at all! And I enjoy that pumpkin spice coffee until the local stores run out of it!
As I said I LOVE pumpkin!
If you are a fan of pumpkin you are going to love this pumpkin spice cake! Seriously it is the easiest cake ever to make and you get a delicious, moist pumpkin cake and you only need 2 ingredients to make it!
If you love pumpkin, check out these other great Pumpkin Recipes: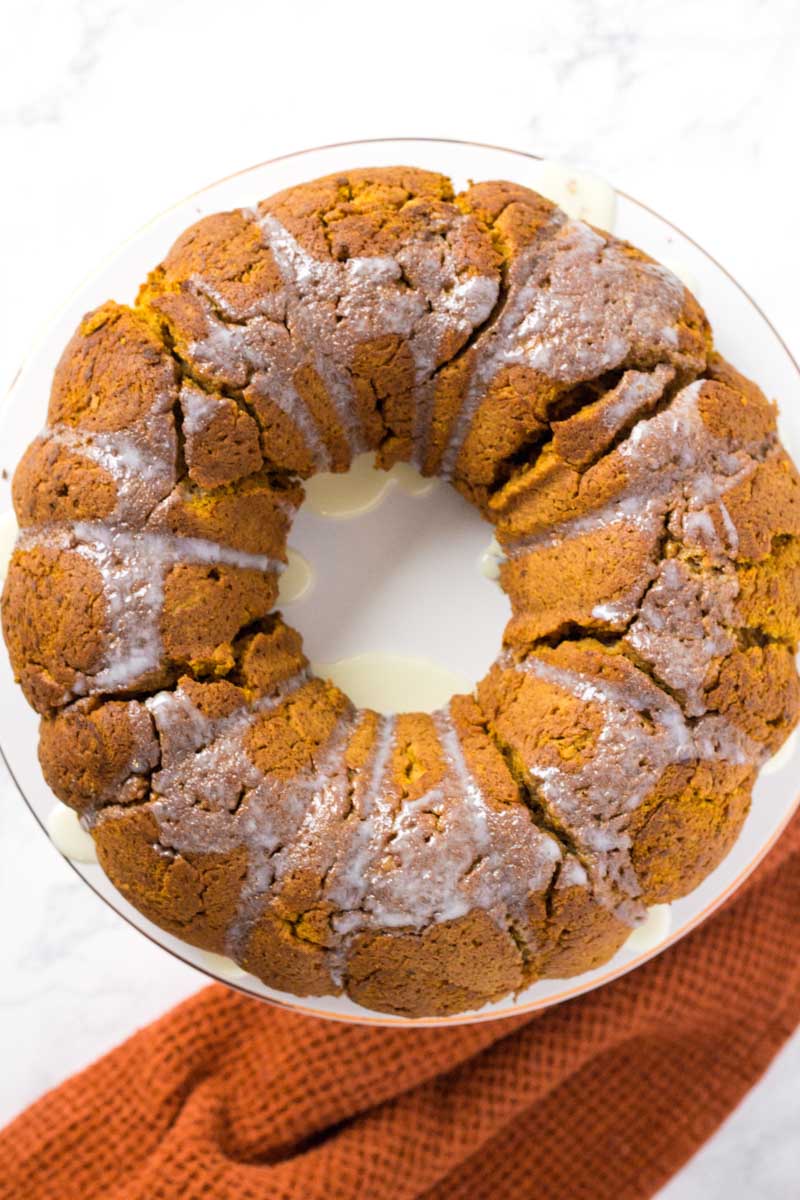 Pumpkin Spice Cake with Cream Cheese Frosting
There are times that I skip putting anything on top of this pumpkin spice cake, because I am to excited to take a big ol' bite of it. Then there are times when I grab a a container of the premade cream cheese frosting and other times I make some homemade cream cheese frosting. I like it all 3 ways, but I am not going to tell you which way is the best way because that is a choice that is to hard to make!
I will tell you that I do not ever take the time to spread the frosting or make it beautiful. That is a waste of time that I could be taking bites of warm pumpkin spice cake. So I just use a piping bag to squirt it on, or just plop it on top.
A few tools to help when making this recipe
Toothpicks. You can use a fork or a knife to check and see if the cake is done baking, but I find it easier to use a toothpick.
Bundt Cake Pan. You can use any cake pan, however I love the shape of this cake when it is cooked in a bundt pan.
Oven mitts. Be sure to use quality oven mitts when you are removing things from the oven. Otherwise you will end up burning your hands.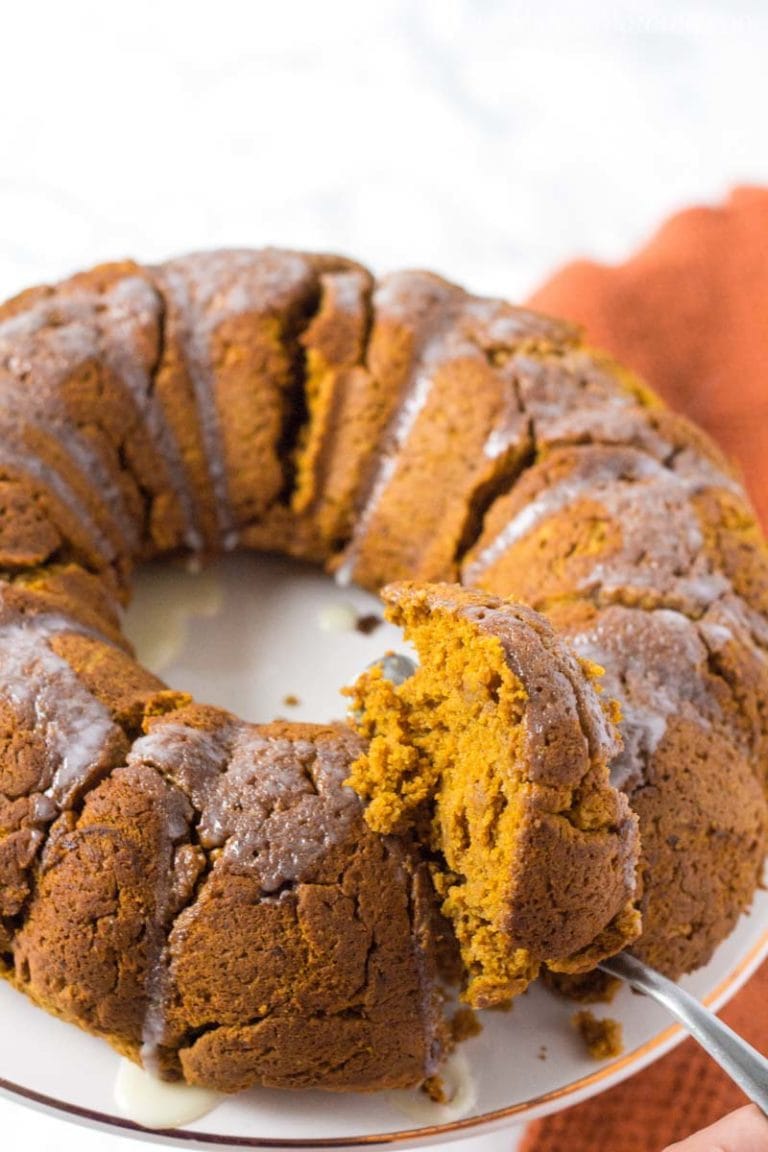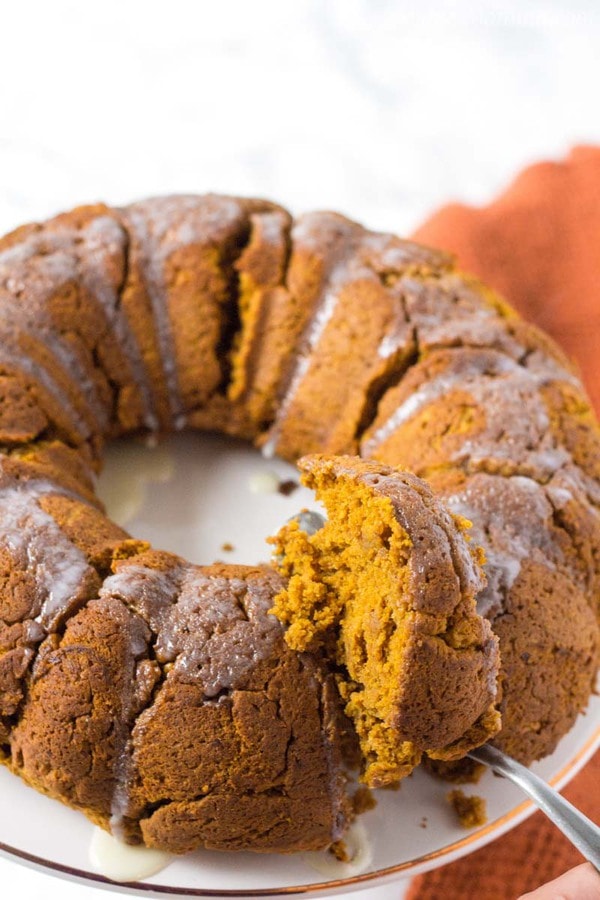 Pumpkin Spice Cake ingredients:
How to Make Pumpkin Spice Cake
Preheat your oven to 350 degrees.
In a large bowl mix the cake mix and the can of pumpkin puree. And mix well. It is going to be thick, and smell amazing. You can use an electric mixer, a hand mixer or just a spoon to mix it all together.
You can bake this pumpkin spice cake in a 9×13 pan, a bundt pan or 2 square 8 inch pans. Just use which ever one you have on hand.
Then spray the pan with nonstick cooking spray. Pour the cake batter into your prepared pan.
Bake the cake at 350 for 15 minutes. Use a toothpick or a fork and poke the cake to check and see if it is cooked all the way thru.
If it is not fully baked after 15 minutes bake for a few minutes and check to see if it is done. The cake is done when the toothpick inserted into the cake comes out clean.
Once you take the spice cake out of the oven, you have 2 choices, dive right in with a fork or cut it if you are supposed to be sharing it. LOL
If you are going to frosting the cake let it cool for a few minutes and the use a piping bag and pip the frosting on top or just plop it on top and spread it.
Either one will make you a happy person because you are eating this amazing 2 ingredient Pumpkin Cake!
Easy 2 Ingredient Recipes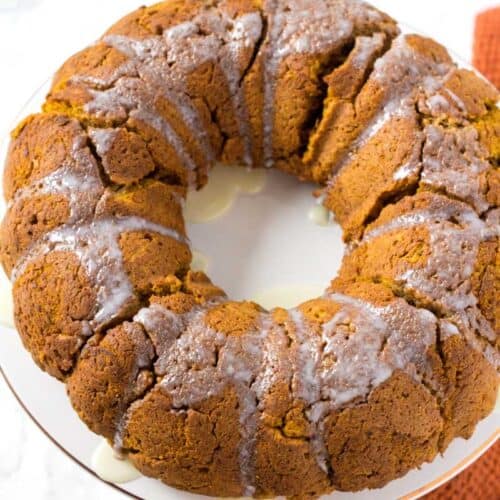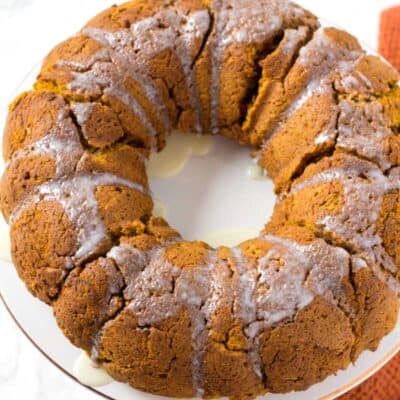 Instructions
Preheat oven to 350

In a large bowl mix the spice cake mix and the pumpkin puree together.

Get out your baking pan. You can use a 9x13 pan, a bundt cake pan or 2 square cake pans and spray the pan with a non stick spray. Then pour the cake batter in to it.

Bake the cake at 350 for 15 minutes. Depending on your oven the cake might need a little bit more time. Check the cake by testing it with a fork or a toothpick. If it comes out clean then you know it is fully baked.

Once the cake is finished baking you can let it cool and enjoy it without frosting or you can frosting the cake before enjoying it.
Nutrition
Calories: 240kcal | Carbohydrates: 42g | Protein: 3g | Fat: 7g | Saturated Fat: 2g | Sodium: 342mg | Potassium: 264mg | Fiber: 2g | Sugar: 26g | Vitamin A: 6618IU | Vitamin C: 2mg | Calcium: 60mg | Iron: 3mg
Makes 10 servings
6 SmartPoints on Weight Watchers FreeStyle Plan per serving
More Recipes you will love!