2 Ingredient Brownies are the easiest brownies ever to make! Also known as Diet Soda Brownies, this egg-less brownie recipe is also an oilless brownies that are perfectly chocolatey and fudgey just like a brownie should be!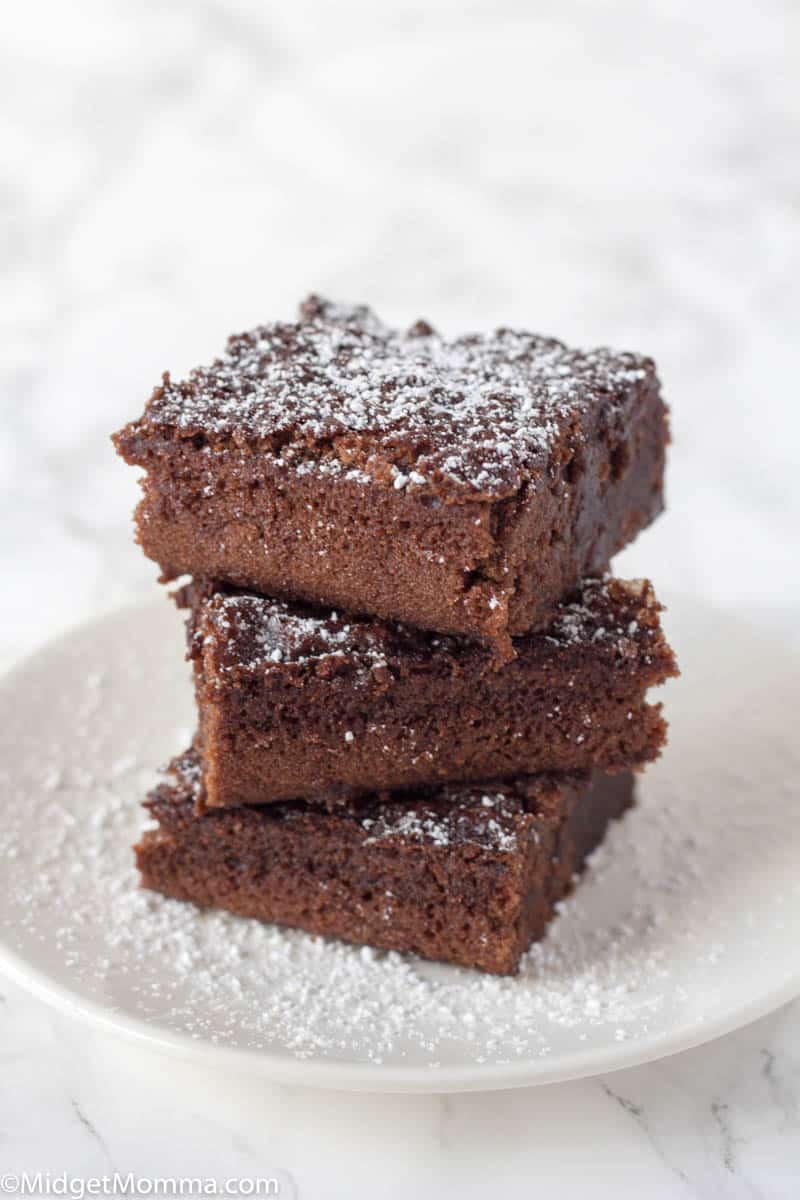 2 Ingredient Brownies Recipe
Don't be scared of these 2 Ingredient Brownies. Seriously they are sooo moist you will be shocked after they come out of the oven! They are perfect for making when you want some brownies but do not have everything you would normally need like eggs and oil! Yes, we have all been there wanting brownies only to find that we are out of oil!
Plus these easy brownies are also good to make for the kids who can not have eggs! If your kiddo has an egg allergy this is a treat they can have too!
Love brownies? Check out these other tasty brownie recipes!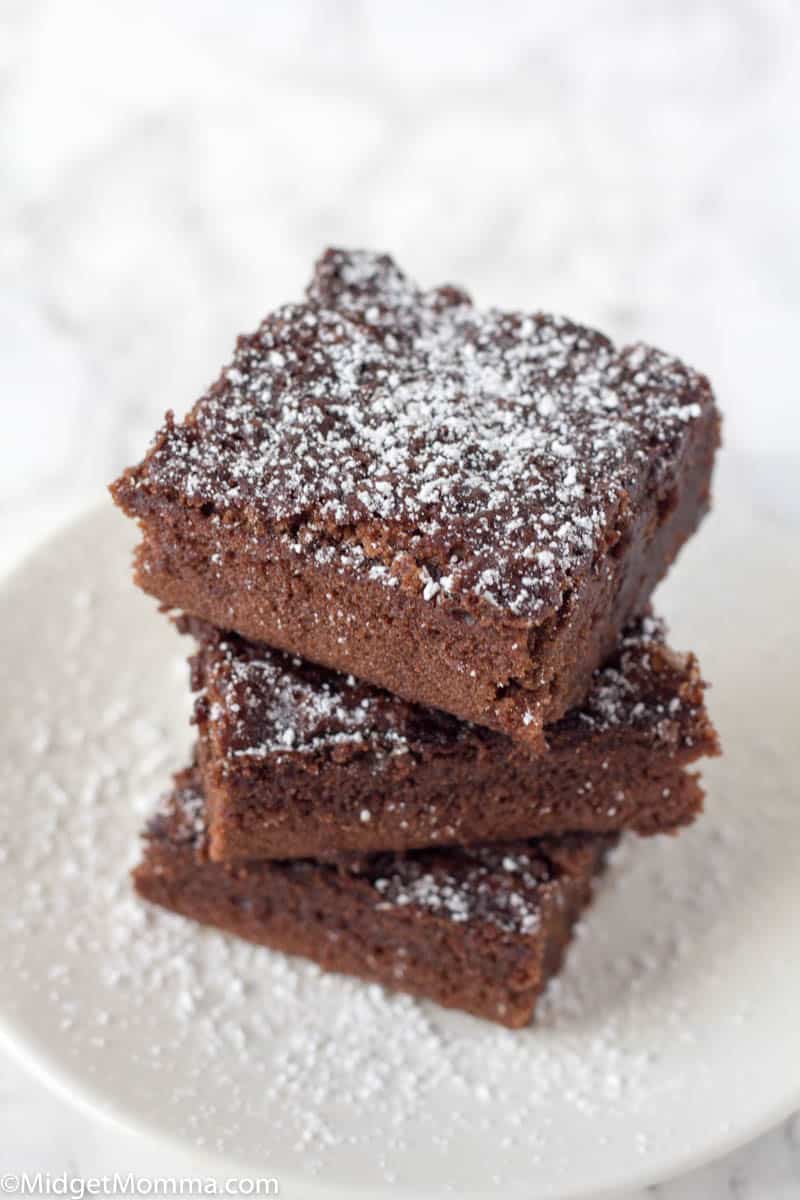 Best Pan for making Brownies
I personally love using my Calphalon Classic Bakeware 9-by-13-Inch whenever I make brownies. I love all of my Calphalon cookware really and I am in the process of changing out my whole kitchen for their stuff. But that is a story for another day LOL, today we are talking about amazing brownies.
If you are one of those who LOVES the crust part of the brownie, you need to get this amazing brownie pan! Then all the brownies will have that nice crunchy crust with the soft and chewy inside!
If you are wanting to sprinkle the top with confectioners sugar you totally can, just use powdered sugar and a sieve to give them a light dusting.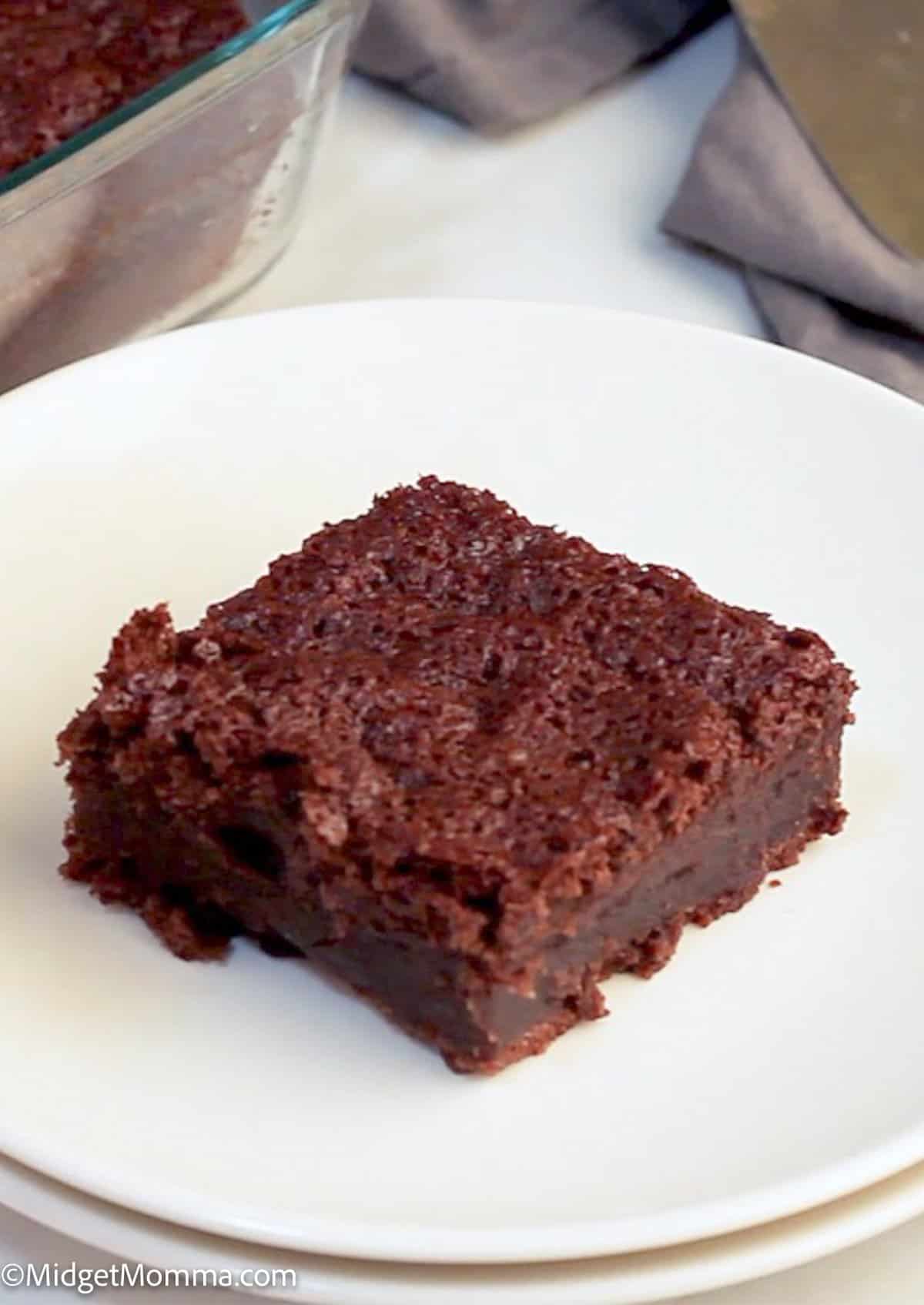 What soda should be used when making Soda brownies?
I prefer to use Dr. Pepper, Pepsi, or Coca Cola but you can use any soda that you want. If you are wanting to cut the calories and sugar for the brownies then you will want to use a diet soda.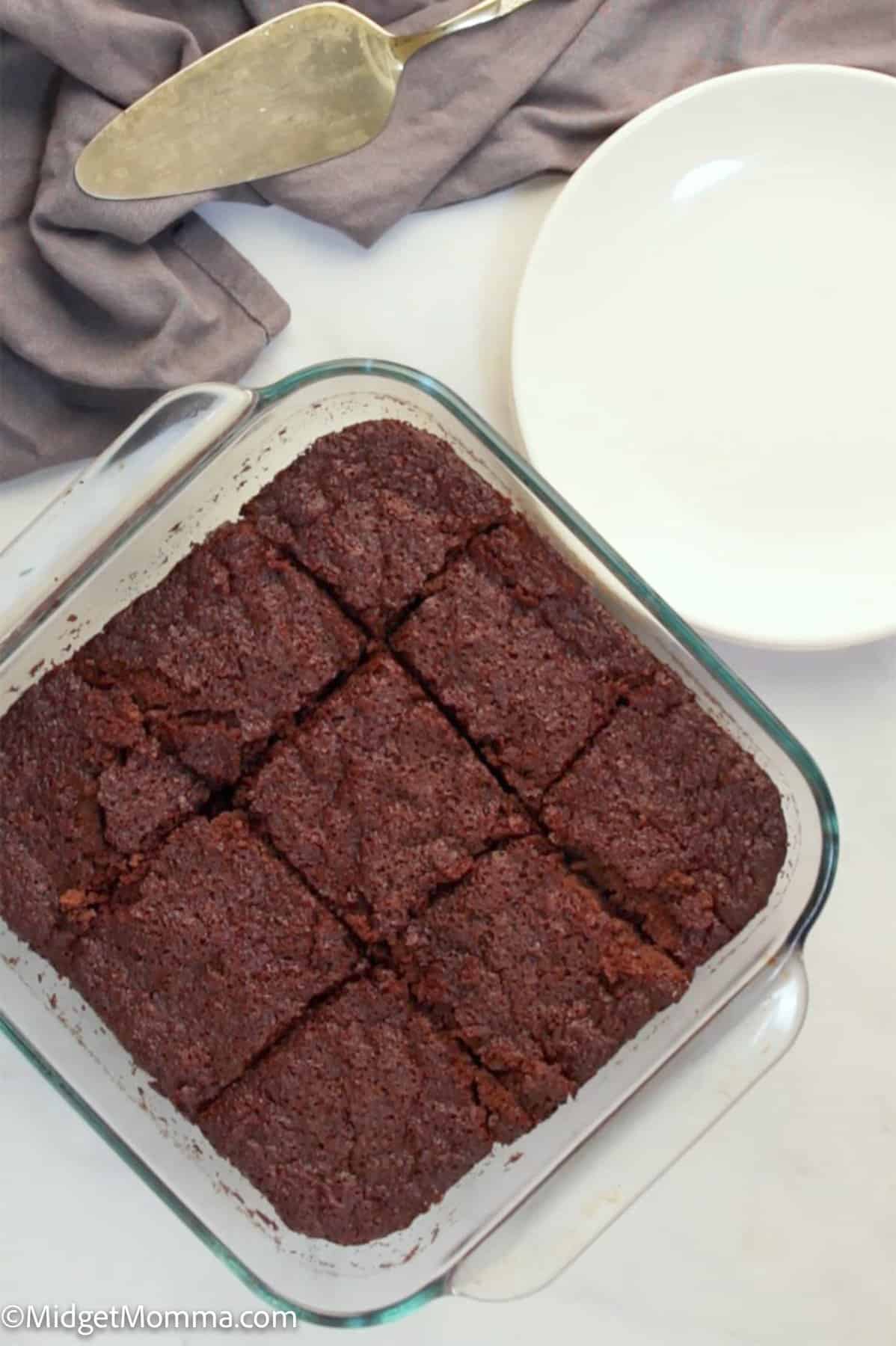 Can I make these keto Friendly?
Yes. You can use sugar free brownie mix and diet soda to make low carb and sugar free brownies.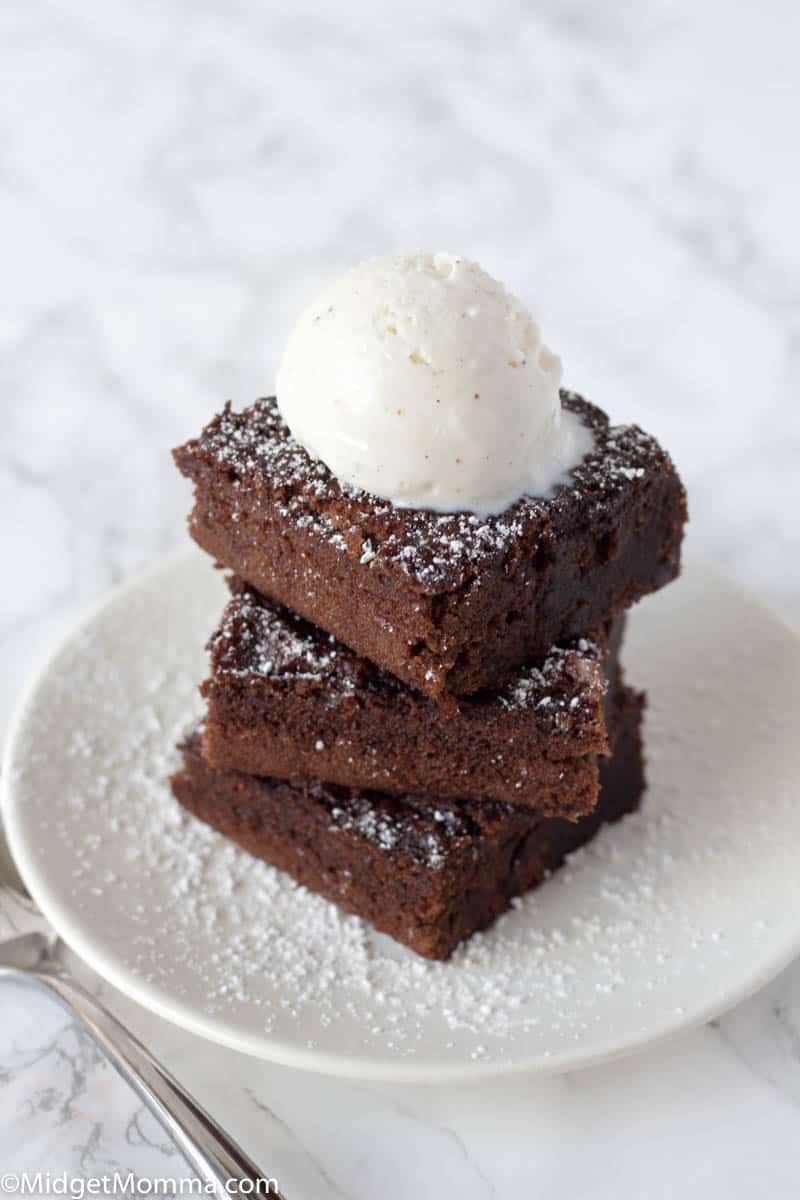 Tips for Making these brownies
Don't overbake them. Dry brownies are not something anyone loves, so I always err on the side of caution when making brownies and remove them sooner rather than leaving them in for longer. You can always remove these soda brownies from the oven, check to see if they are done, and put them back in if needed.
Allow the chocolate brownies to cool before cutting. I know it is hard to wait until when you have been smelling the chocolaty brownies baking in the oven and then to wait even longer for them to cool a bit. However, when you are slicing these easy brownies it is best to let them cool for a bit first.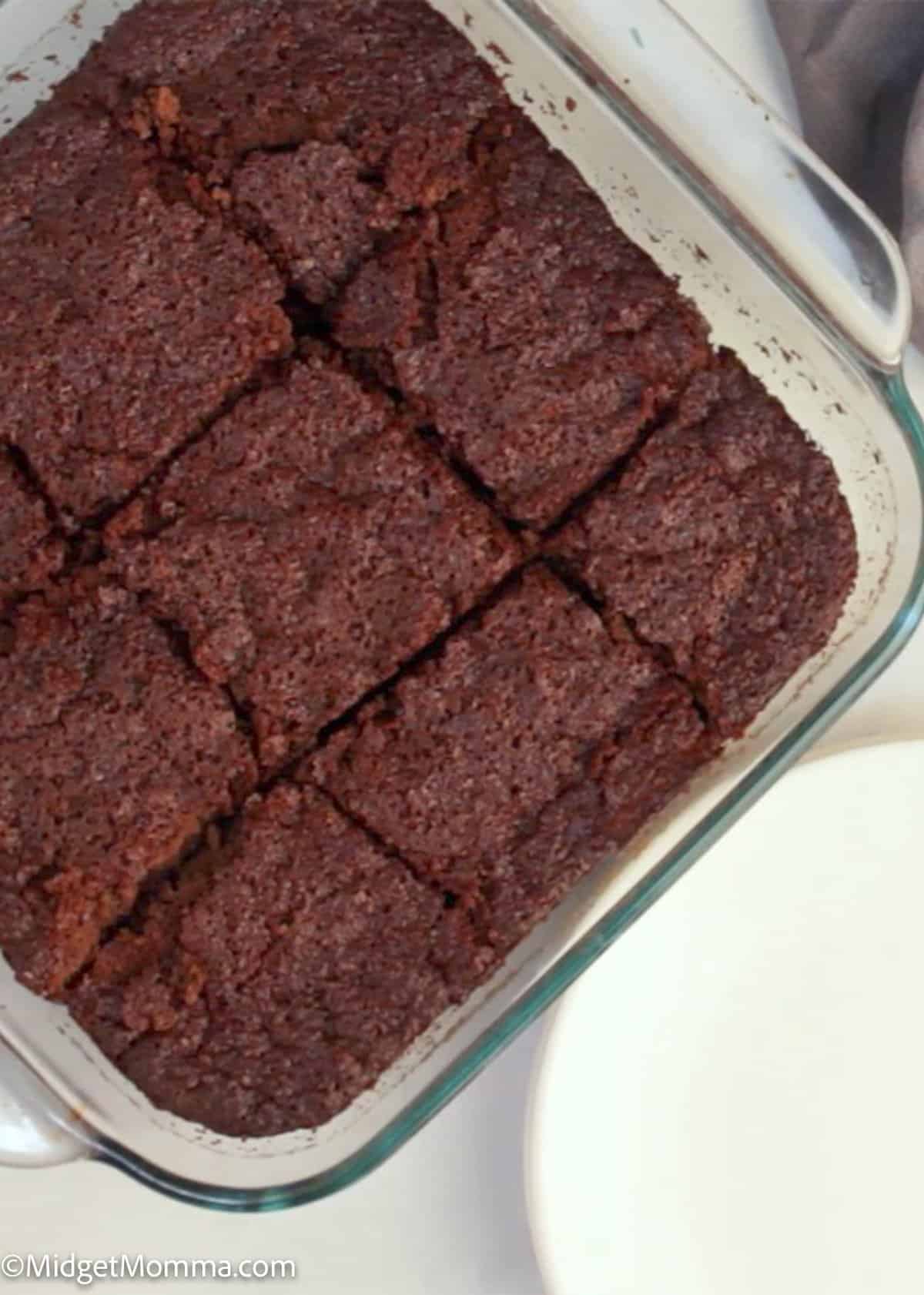 Weight Watchers Brownies
Use the Sugarfree brownie mix and diet soda and you will lower the weight watchers points even more! Using Pillsbury SugarFree Chocolate Fudge Brownie mix and a can of diet soda and you will have 12 brownies at 3 Weight Watchers points each, cut into 18 pieces and they are 2 points each!
If you are using regular brownie mix and a can of soda it will be 5 Weight Watchers points per brownie when cut in to 12 servings.
After trying these you should totally check out this awesome list of 17 Weight Watchers Dessert Recipes! If you are wanting to make a tasty sunday, this Peanut Butter Chocolate Banana Ice cream has only ONE Point on Weight Watchers!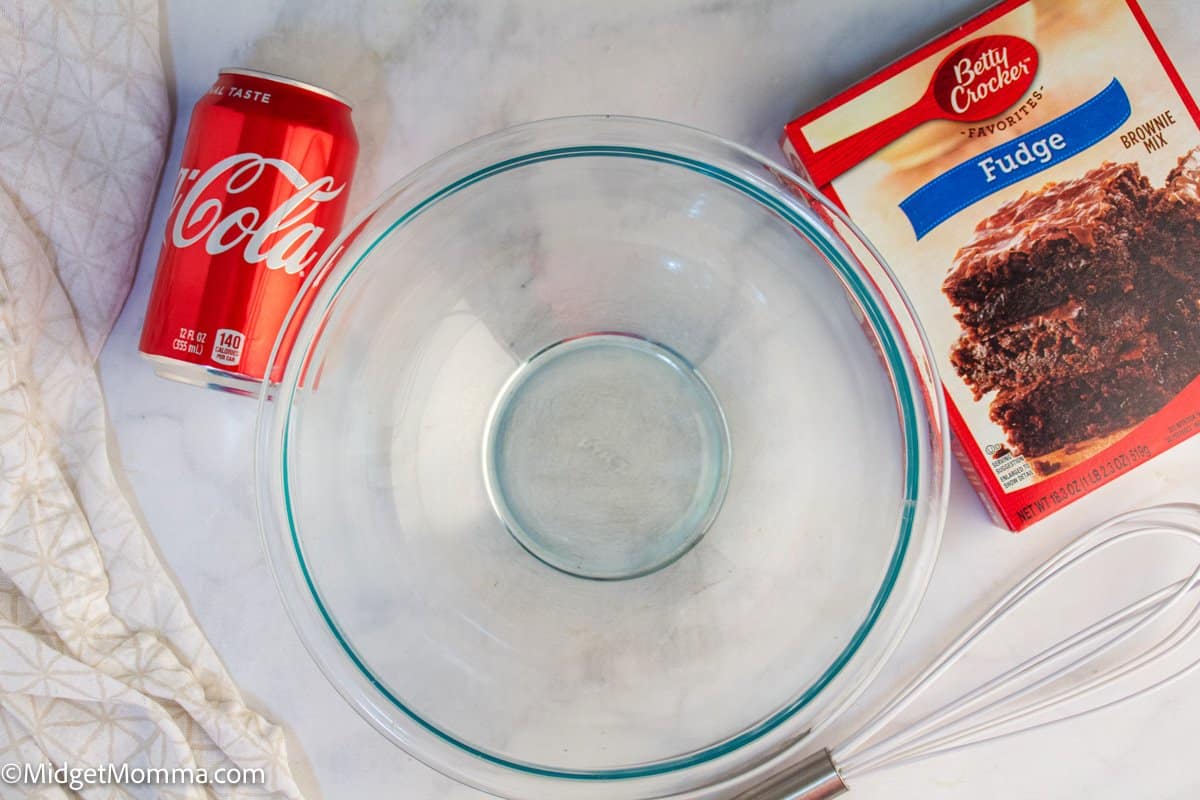 2 Ingredient Brownies Ingredients
How to Make 2 Ingredient Brownies
Preheat oven to 350.
In a bowl add the brownie mix, then add the can of soda. Mix well using a whisk.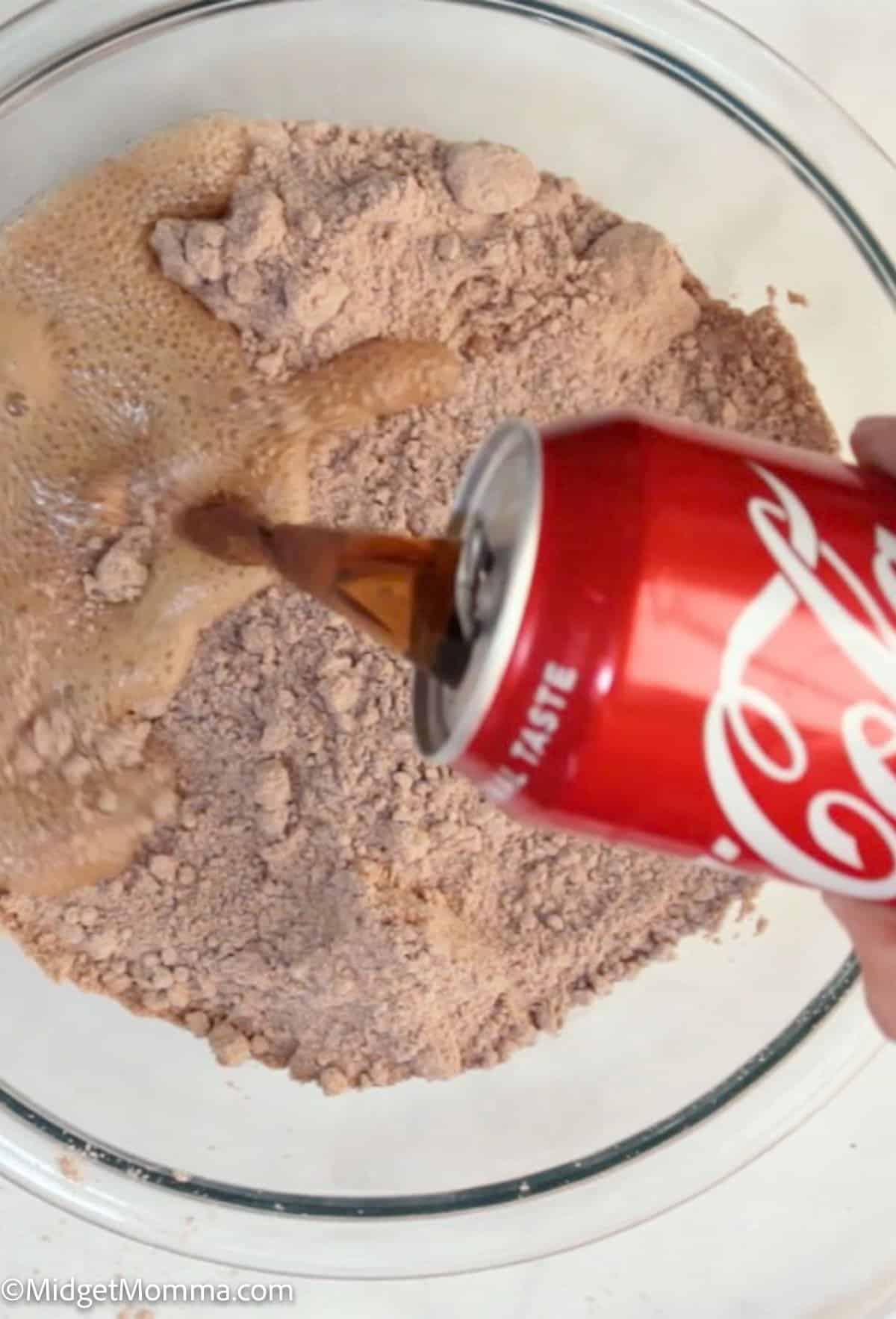 Pour brownie batter into a baking dish.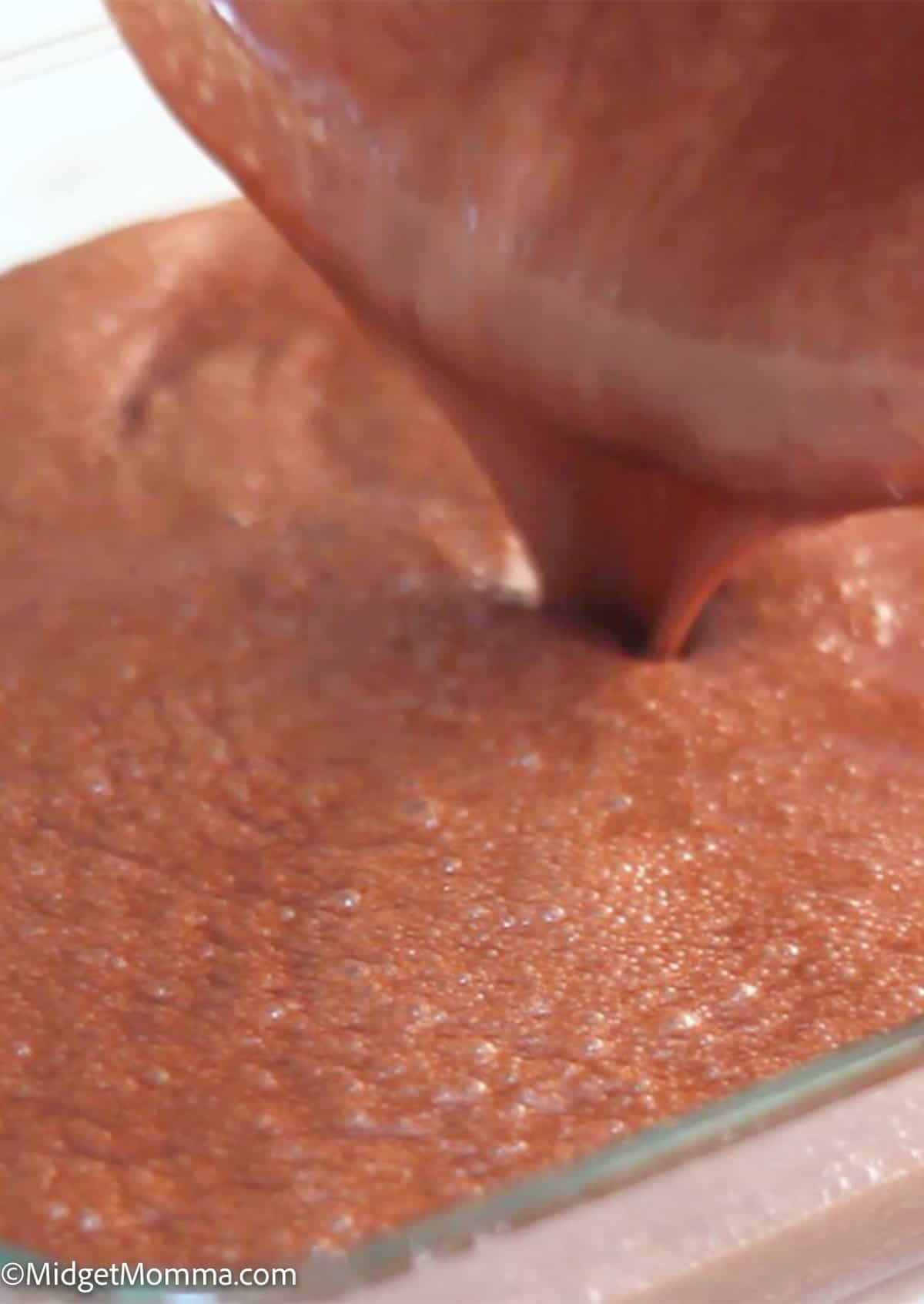 Bake for 30-40 minutes. Check and see if the knife comes out clean. When the knife comes out clean the brownies are done baking.
Easy 2 Ingredient recipes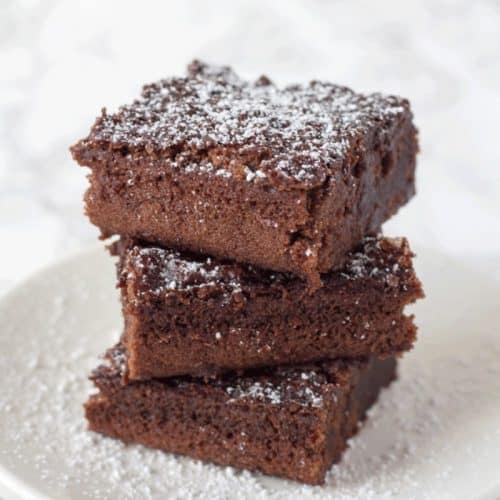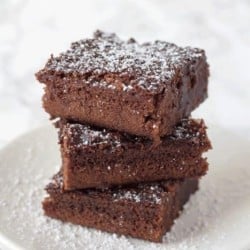 2 Ingredient Brownies
Servings brownies
2 Ingredient Brownies are so easy to make. These no egg, no oil brownies come out soft and chewy. Easy to make homemade brownies that everyone will love.
Ingredients
1 can Soda Any soda will work for this but I prefer Dr. Pepper
Instructions
Preheat oven to 350.

Pour Brownie mix in a bowl

Add the can of soda

Mix well so you have no clumps of dry brownie mix.

Pour brownie batter into a greased baking dish.

Bake for 30-40 minutes. Check and see if the knife comes out clean. When the knife comes out clean the brownies are done baking.

Let cool for about 15-20 minutes unless you are ok with them falling apart. Which is normally what happens to me because I am impatient.
Calories: 40kcal
weight watchers brownies
Dessert
Follow us on Facebook here for more Amazing Weight Watchers Recipes!
Looking for More Weight Watchers Recipes? Check these out!
21 ONE Point Weight Watchers Recipes
17 amazing Crockpot Weight Watchers Recipes
21 5 Point or less Weight Watchers Dinner Recipes
17 Weight Watchers Breakfast Recipes
23 Weight Watchers Chicken Recipes
Need a boost on your Weight Watchers Journey? These few items will help you greatly on your Weight Watchers Journey.
You can also grab the Weight Watchers Freestyle Make It and Take It Kit here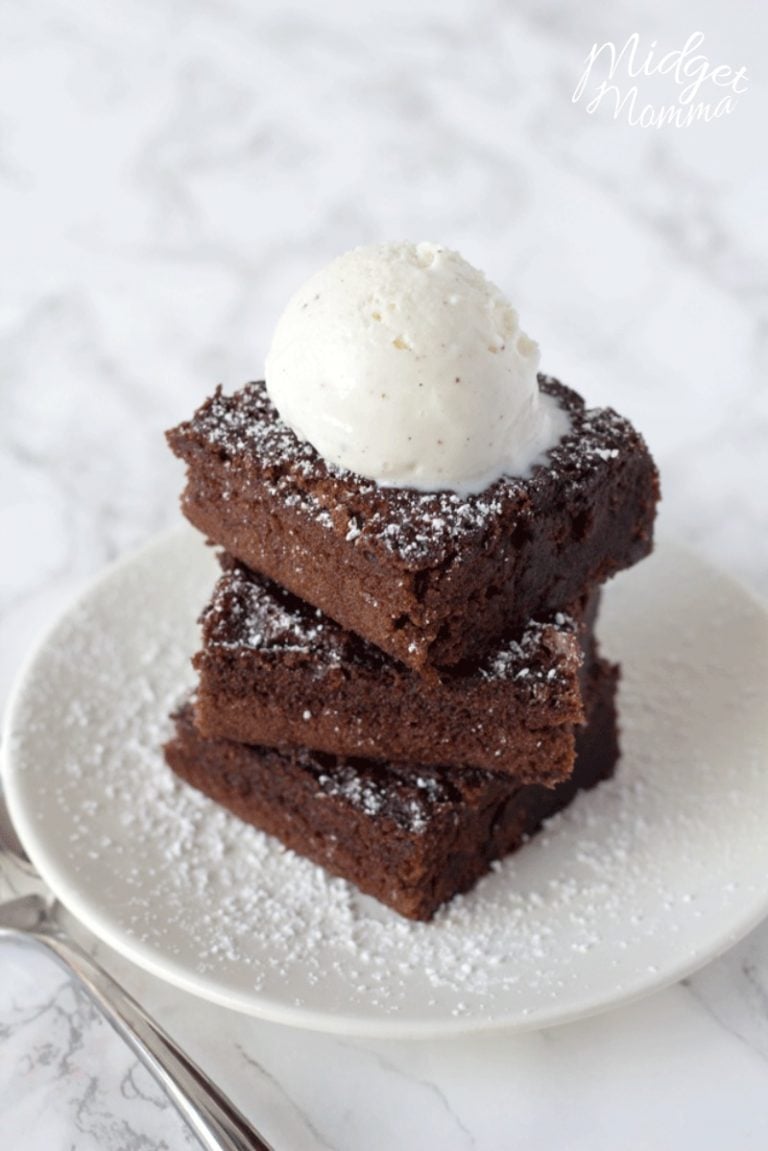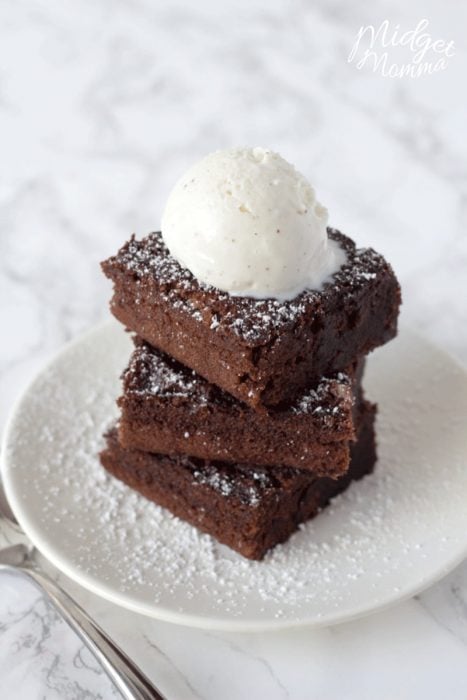 Join the newsletter
Subscribe to get our latest recipes right in your inbox every time we post a new one!