Finally a guilt free treat that taste amazing!!! This Homemade Ice Cream, has become a family favorite in our house. Sweet, creamy and oh so tasty! My kids are always begging me to make some Banana Chocolate Peanut Butter Homemade Ice Cream!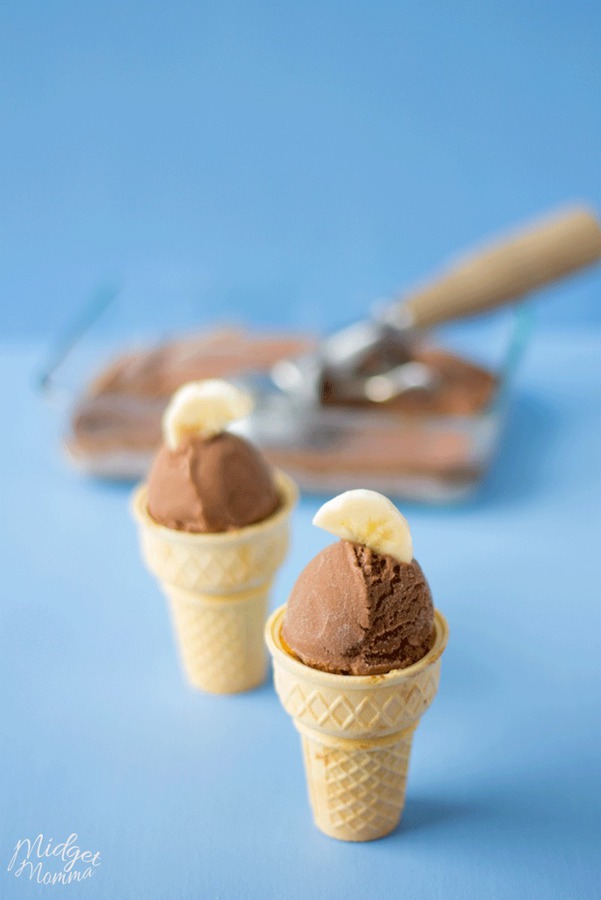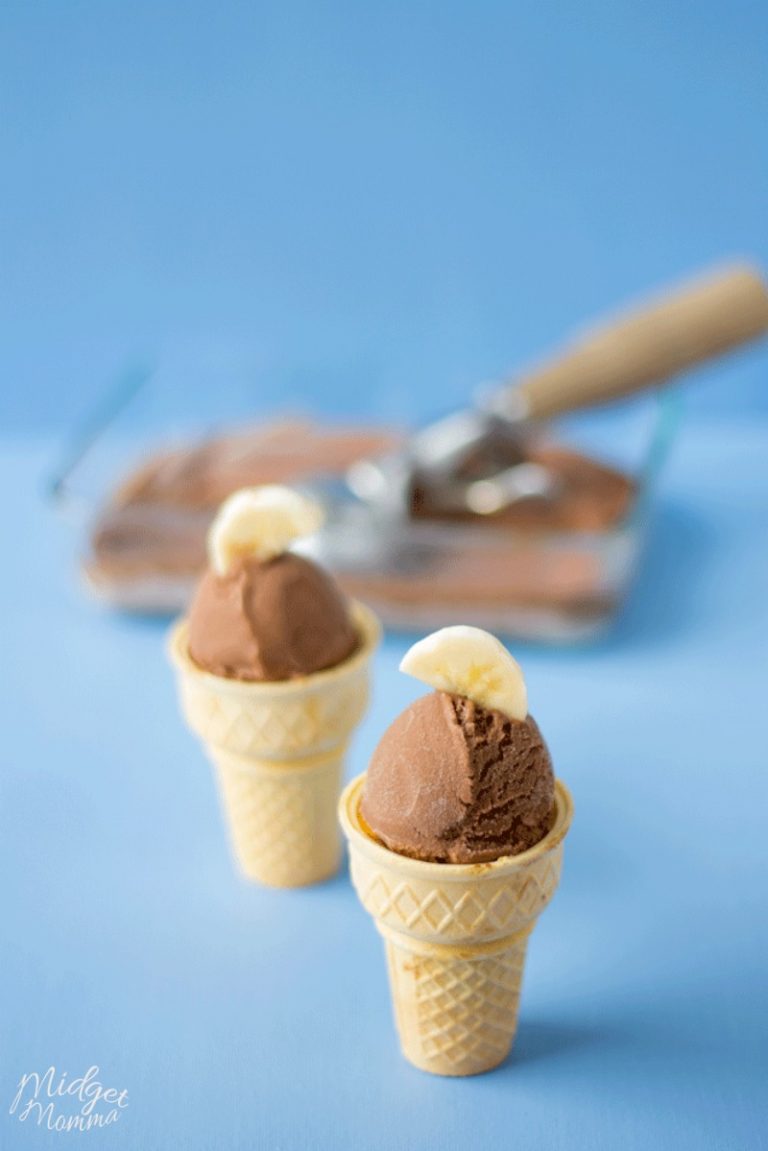 What started the whole idea of making this banana chocolate ice cream recipes was that I went to a great little ice cream shop. It had this huge amazing sundae that had banana ice cream with tons of peanut butter cups. It was so good I kept craving it but I know I can not eat it every single day so I had to come up with something!
So of course you guys know me, when I want to come up with something I do. It is more of a challenge each time and normally I like what I create better then the original. The same holds true for this banana ice cream recipe.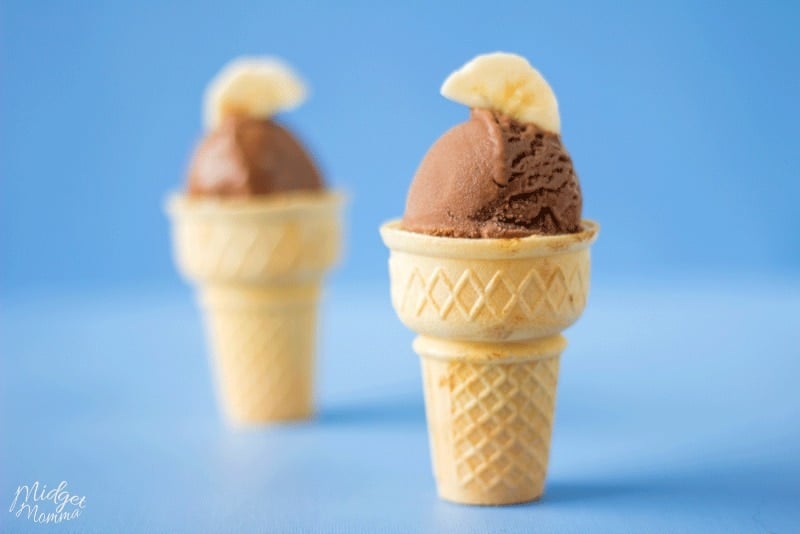 This easy homemade ice cream is made with just 3 ingredients. You are going to want to use a quality cocoa and quality peanut butter for this chocolate homemade ice cream recipe or you are going to end up with less then perfect flavors. You all know me, I am a snob when it comes to my food so it has to taste good or I am not eating it!
This amazing banana ice cream is also a dairy free ice cream so it is perfect for anyone with dairy allergies and anyone who needs lactose free but with out having to miss out on amazing taste. If you are looking for homemade ice cream without eggs because you have an egg allergy then you are in luck! If you have a peanut allergy in your home you can use sun butter or another nut butter instead.
If you are doing Weight Watchers then you are going to LOVE LOVE LOVE this ! This homemade chocolate Peanut Butter Ice Cream is ONLY ONE Weight Watchers Point per serving! If you are really needing an amazing dessert, make this ice cream recipe. Then make these 2 ingredient brownies, that have just 3 weight watchers points each and put the ice cream on top with some slices of Bananas. And oh yum! Plus it is only 4 points for the whole ice cream sundae!
Banana Chocolate Peanut Butter Ice Cream

Banana Chocolate Peanut Butter Ice Cream
Banana Homemade Ice Cream Tip: When I go to freeze my bananas I like to peel them first than lay them on a sheet pan. I find it harder to peel the banana once they are frozen.
Banana Chocolate Peanut Butter Ice Cream
Only 3 ingredients for this amazing dairy free chocolate peanut butter icecream!
Pin Recipe
Print Recipe
Total Time
1
hour
5
minutes
Instructions
Place the ingredients into a food processor or heavy duty blender and puree until soft serve texture. You will need to keep scraping it down mixture to help get it smooth.
Makes 3 Servings
Just 1 point per Servings with Weight Watchers FreeStyle Plan
Don't miss these other tasty Weight Watchers Recipes
More Dessert Recipes
Join the newsletter
Subscribe to get our latest content by email.
This post may contain affiliate links. Please read my disclosure policy here