I have always loved ice cream cakes since I was a little kid. My family always laughed at me because when I was younger i never wanted a regular cake I would only want an ice cream cake or cookie cake. So when I chose to be a cake decorator it was funny to them. What people don't know is how easy they are to make. My favorite part is the cookie crunch. I tent to put a lot of it in my cake so how much you put it all about your personal taste.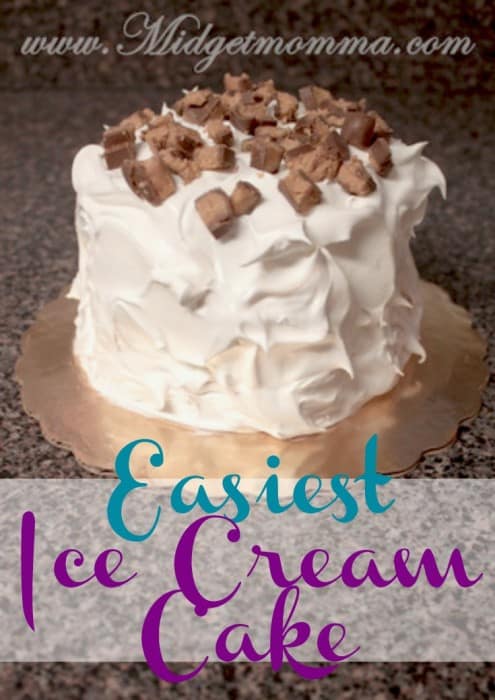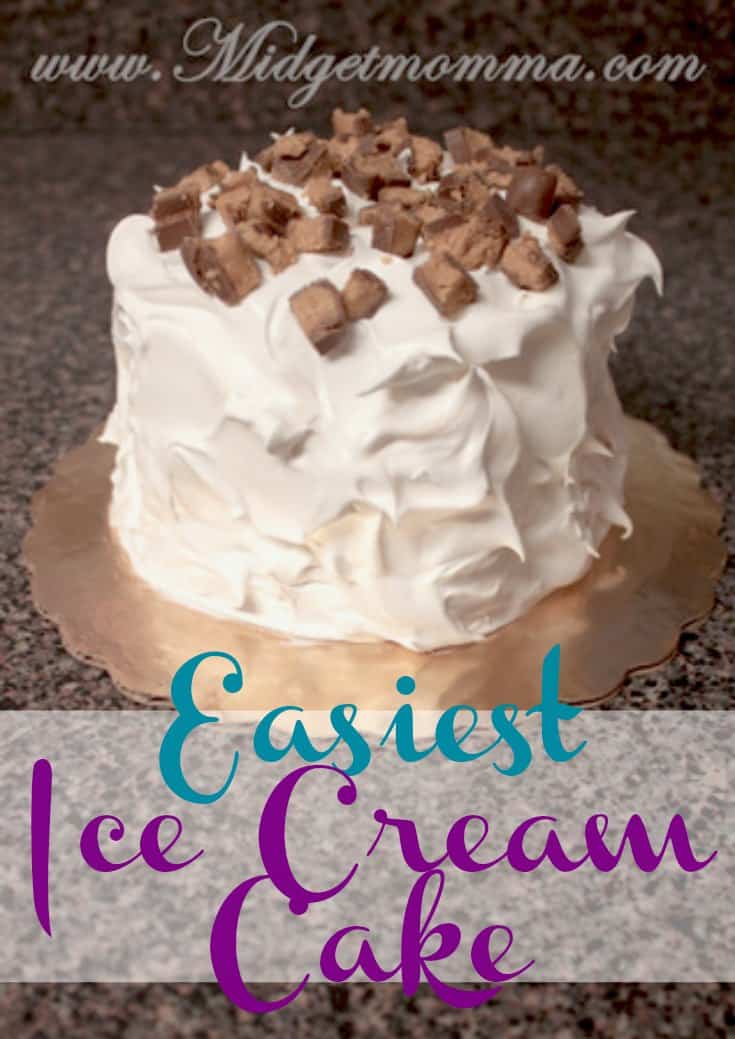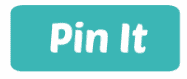 Ingredients for Easiest Ice Cream Cake Recipe:
1 quart of ice cream
30 Oreos
1  bottle of Magic Shell
1 container of Cool Whip
candy of chose for topping
Directions for Easiest Ice Cream Cake (Printable Directions below)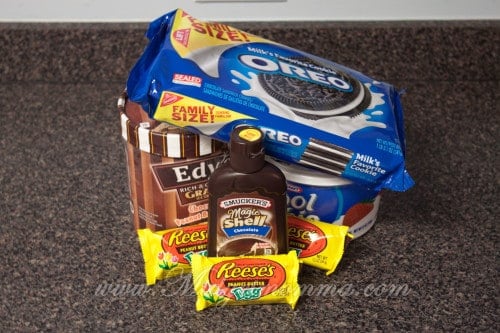 Take a serrated knife and cut the ice cream container into four equal parts.
You will have one quarter left over. Place the layers into the freezer to set up.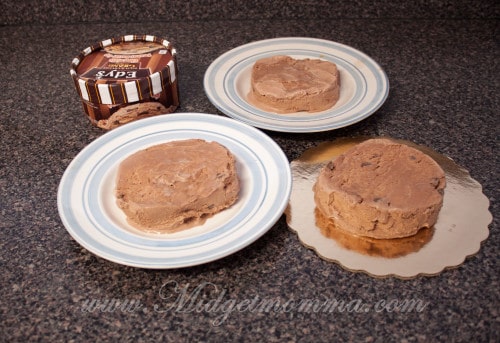 In the mean time you can start making  the cookie crumble.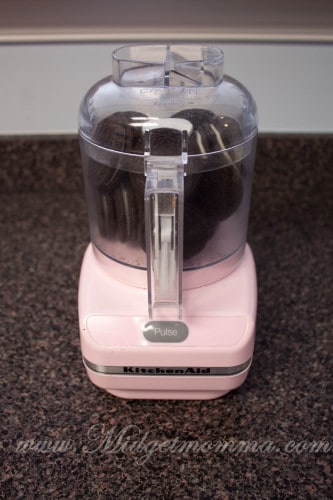 Grind up the Oreos into small pieces.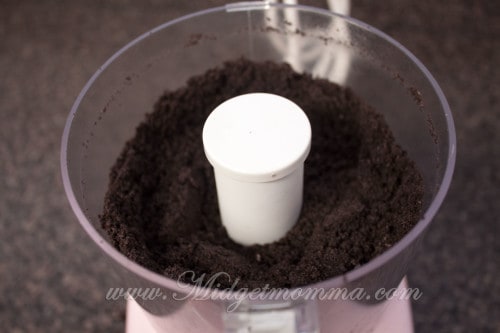 Pour the bottle of Magic Shell into the Oreo crumbs and stir until combined.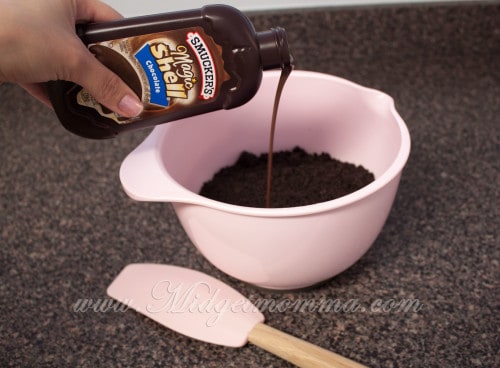 Take one layer of ice cream and spread you desired about of cookie crunch on top. Repeat till you have reach the top.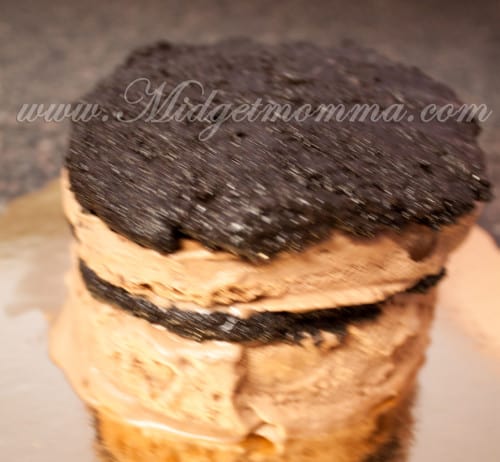 Smooth out the side of the cakes with a spatula or a knife.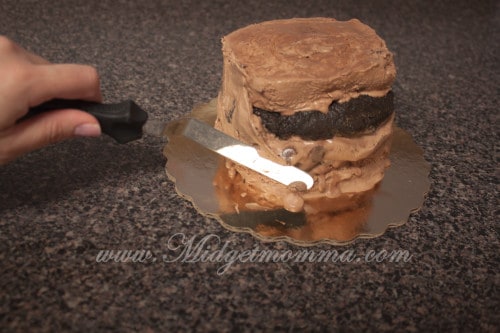 Take the cool whip and frost the cake.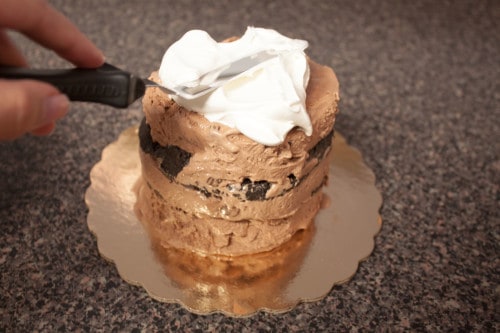 To get the spike look just let the tip of your spatula touch the cool whip and pull it off.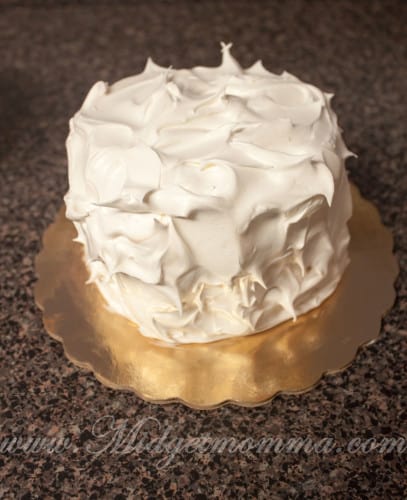 Chop up the candy and sprinkle on top.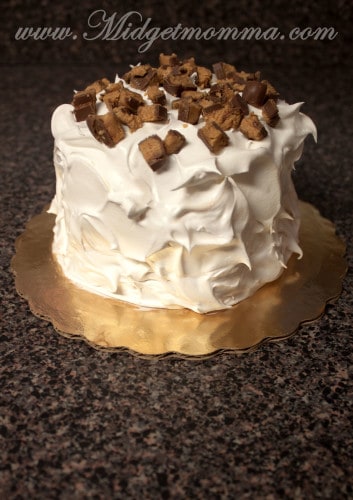 This post may contain affiliate links. Please read my disclosure policy here