If you are like me and love the ease of shopping online, then you probably already know that Amazon makes it super easy to stock up on the things you need. That also includes stocking up on tasty keto items on amazon.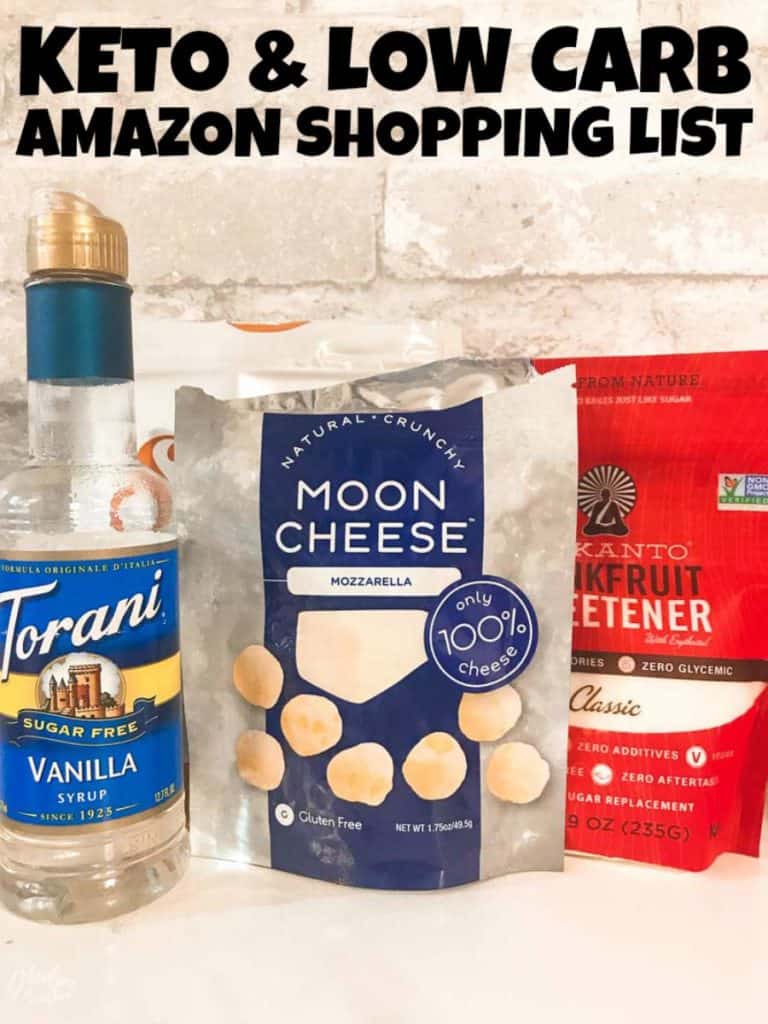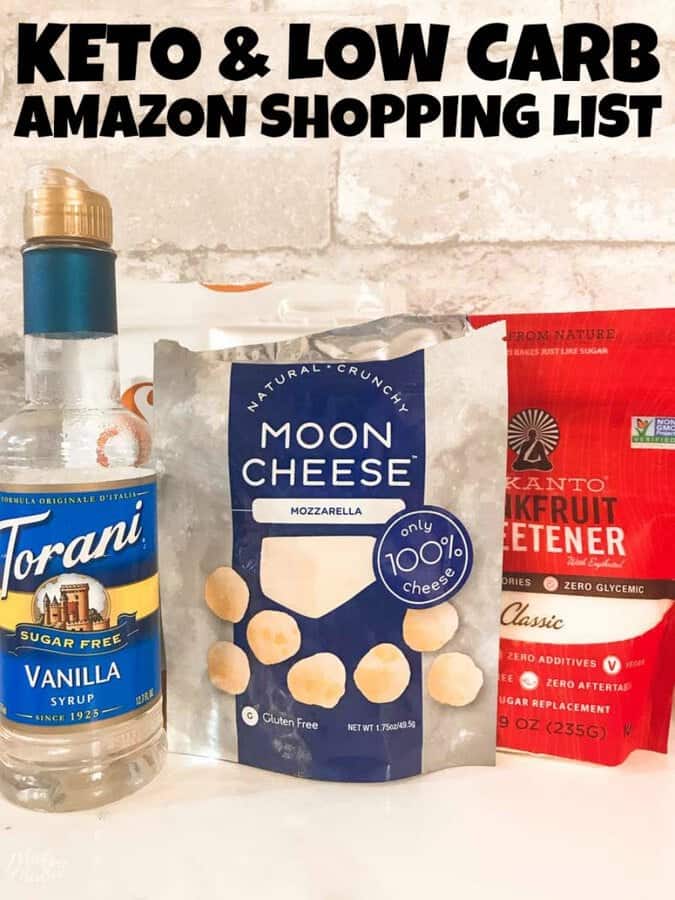 Amazon Low Carb & Keto Shopping List
Being a Mom of 4 kids and a homeschooling mom, I have always used Amazon to help with stocking up on items I need for my house that I can not find deals on in my local grocery stores. Most of the time I can find what I need at our local stores, other times I can not. Plus there are also times when getting to the store is a bit hectic so to make life easier I just get some shopping done on Amazon.
There are also times when the items are more expensive in-store then they are on Amazon, so those are items I always buy on Amazon.
Keto Baking Items on Amazon
Amazon Keto Coffee Supplies
Keto Snacks on Amazon
Amazon Keto Sauces, Condiments and Spices
Keto Oils on Amazon
Amazon Keto Sweet treats
Keto Nut Butters on Amazon
Keto Sweeteners
Keto Cooking Items
Now when you are getting started with eating Keto or Low Carb having certain things in your kitchen will make your life a whole lot easier.
Be sure you also check out these other Keto Shopping lists to help you stay stocked up on all of your Keto and Low Carb needs!
Keto and Low Carb Diet Tips
Tasty Keto Recipes you will love!