Looking for Keto Spaghetti squash recipes? These keto approved recipes will keep your belly full without worrying about the carbs you shouldn't be eating.
Keto Spaghetti Squash Recipes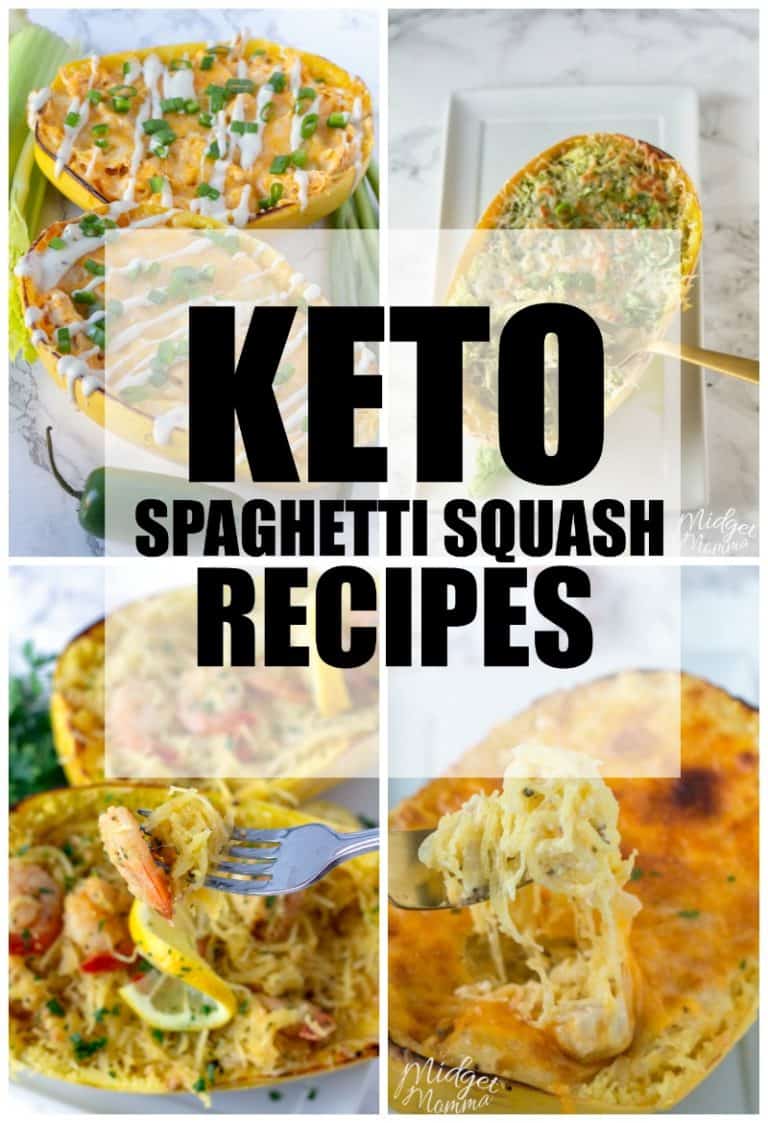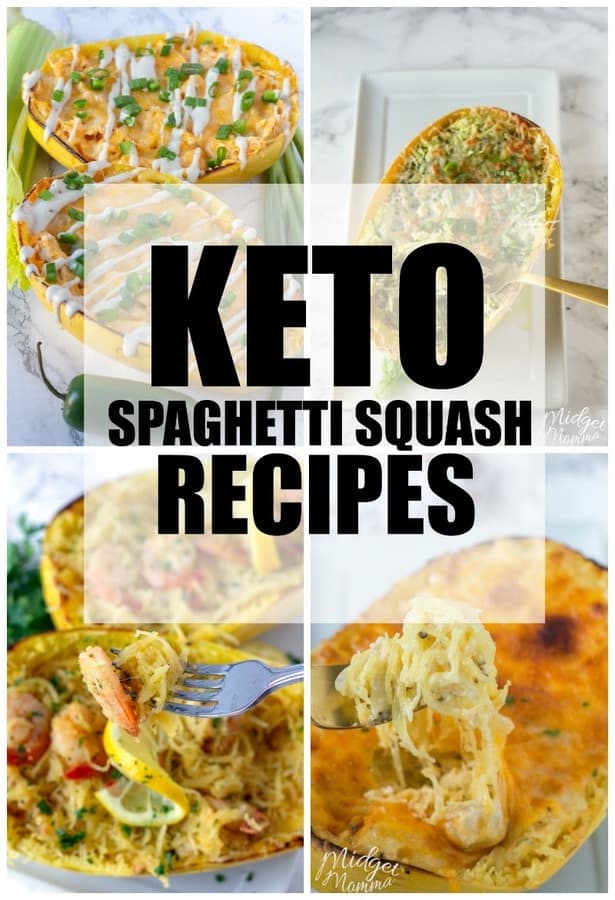 When eating on the Keto diet, it is important to stay away from carbs. If you are eating carbs, especially pasta carbs, you are not going to be able to get in ketosis and you are not going to be able to get the weight loss and health benefits that come with the Keto diet. If you think that means you will be eating just a hunk of meat on a plate, believe me, it isn't going to be that way.
While you can not have traditional noodles when you are eating Keto style, that doesn't mean you can not enjoy all of your favorite pasta recipes. You can substitute traditional pasta for zoodles, veggies that are cut into noodles or use spaghetti squash. Spaghetti squash is a low carb vegetable that once baked, can be scraped and the flesh comes out like long spaghetti noodles. These "noodles" can be used in almost any pasta recipe that you currently love, usually with only substituting the noodles, although some recipes do require a little more altering.
These Keto spaghetti squash recipes will help you be able to make your menu plan and know how many net carbs each dish or serving should have. Once you know how many net carbs you will be eating for the dish, it easy to plan the rest of your day. Use these spaghetti squash recipes, that are already designed to be low carb and keto friendly and you will not have to make any changes, except to your own tastes.
Another great reason to include spaghetti squash in your diet, besides being low carb and keto friendly, is that it is a great way to get more vegetables in your diet. Vegetables are healthy for you and it is important that you are getting enough of them, especially in a diet that is restrictive of other foods. It is vital that you are getting the right amount of vitamins and minerals, many of which come from vegetables. Using spaghetti squash is a great way to stay on track with your net cards, get the vitamins and minerals you need, and help you from missing the pasta dishes that you crave while getting the health benefits and weight loss from keto. Use these Keto Spaghetti Squash recipe to bring new life to your keto menu.
Keto Spaghetti Squash Recipes everyone will love!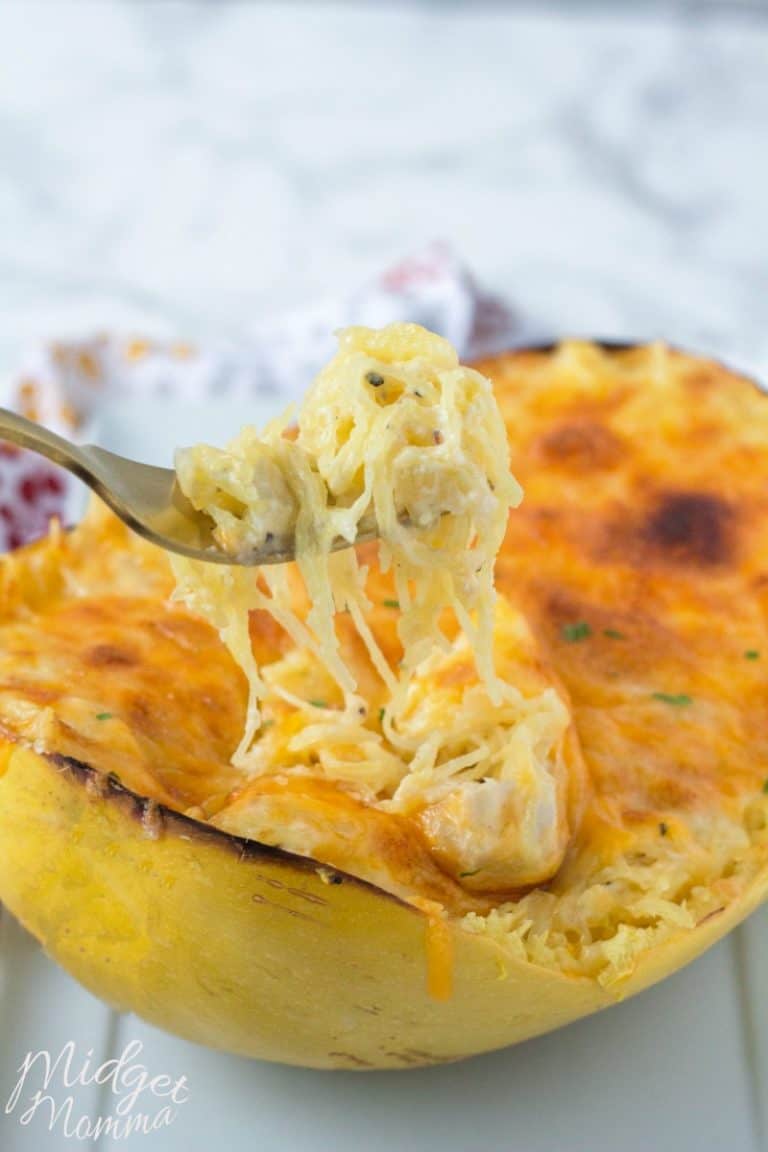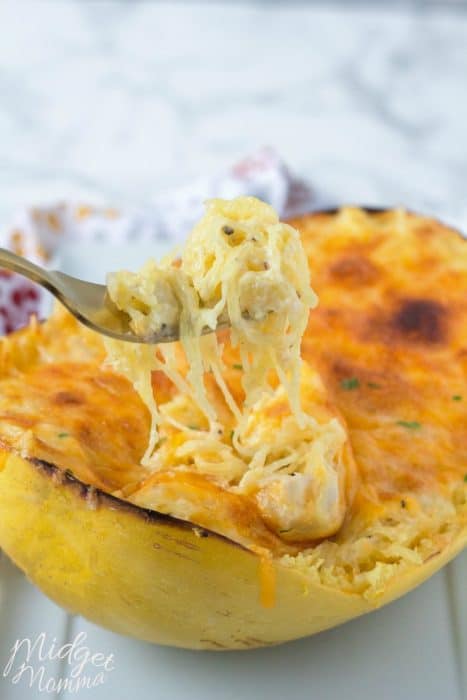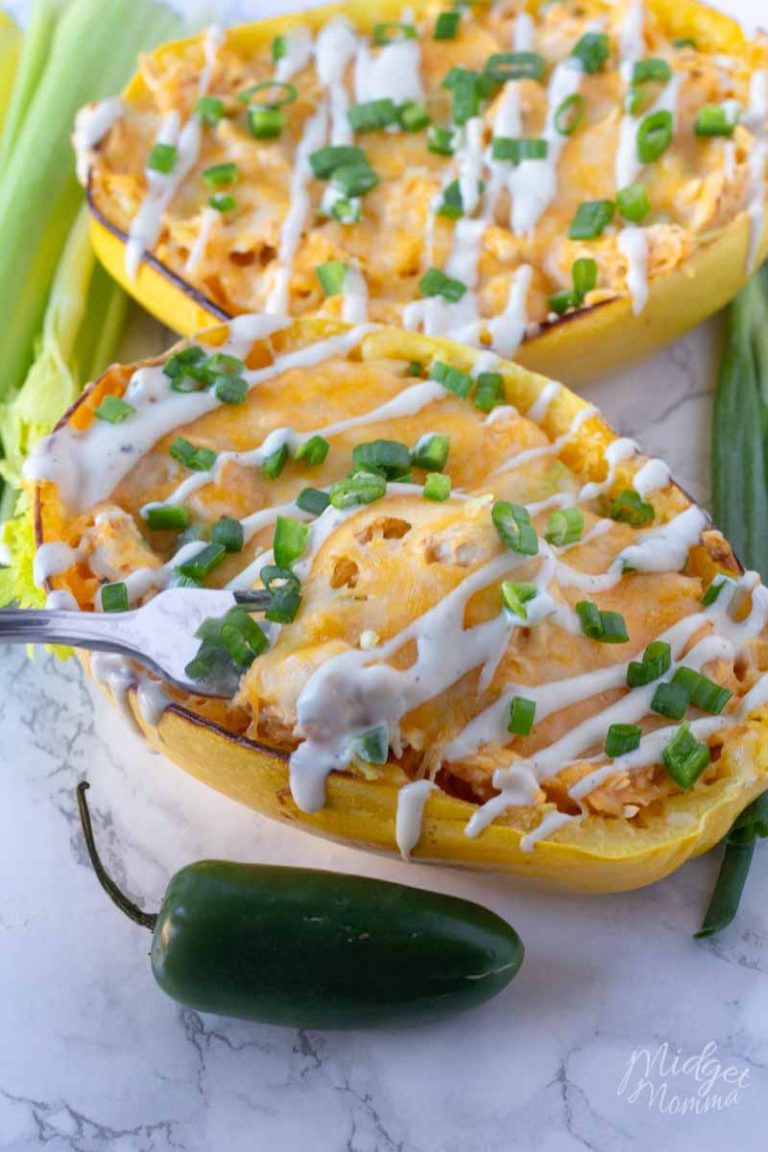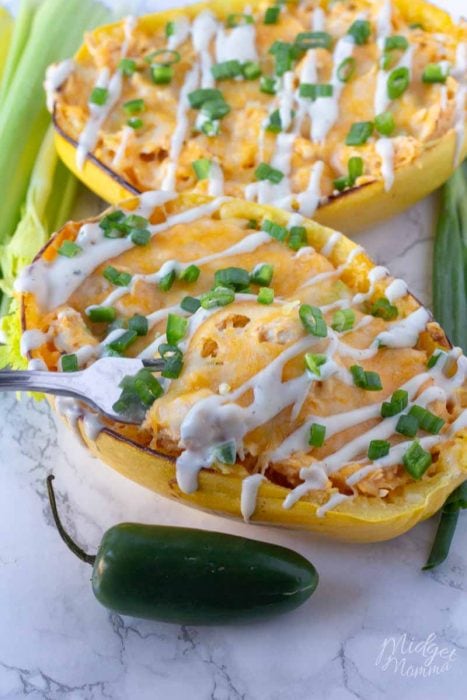 Buffalo Chicken Spaghetti Squash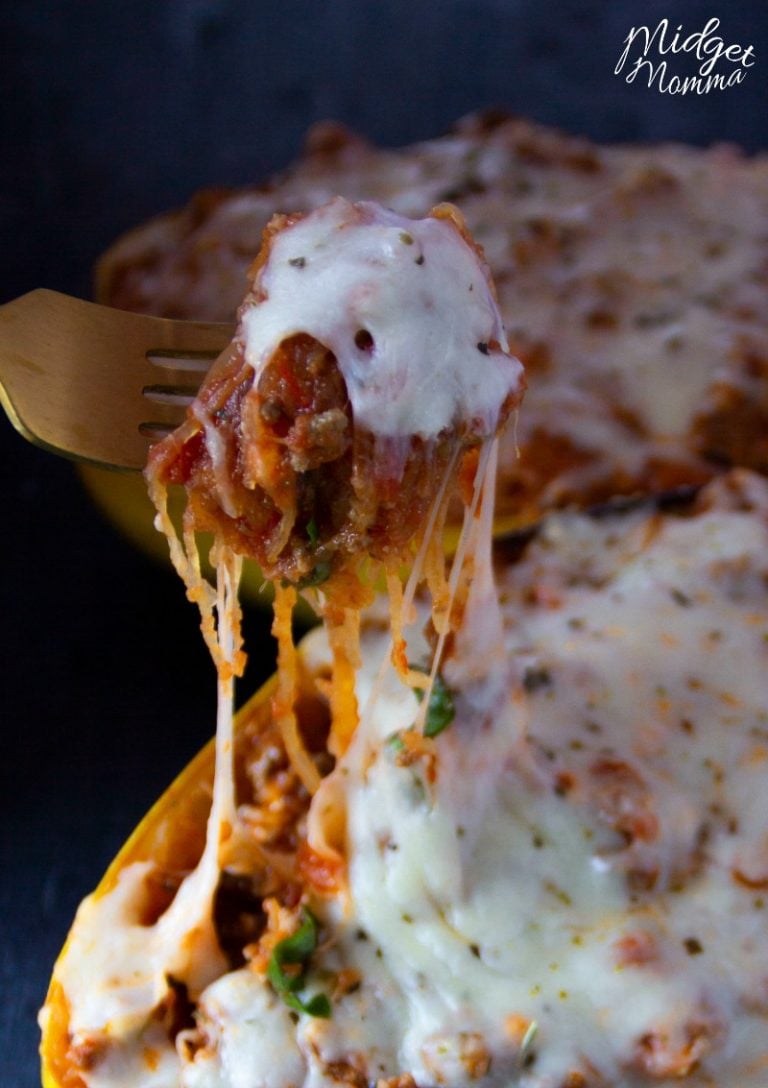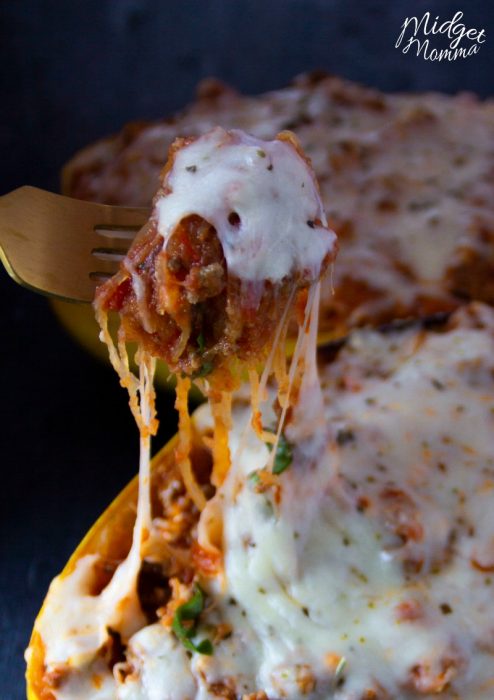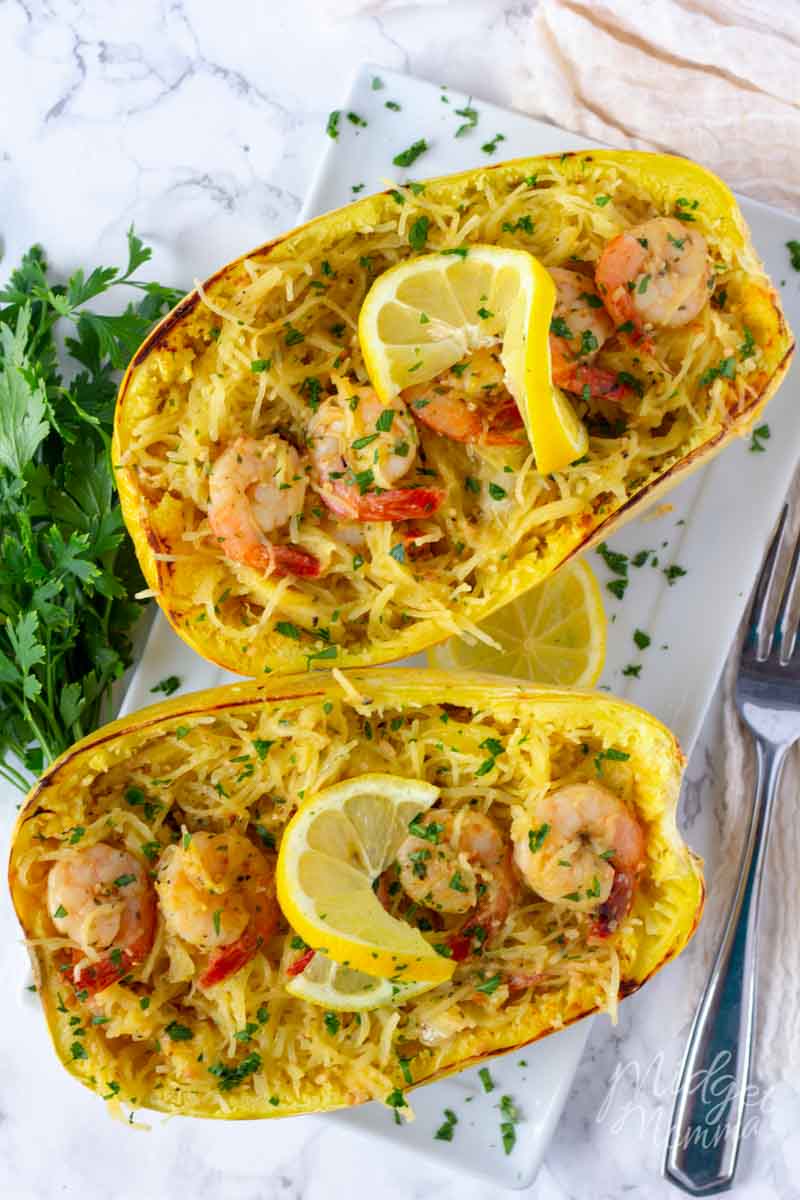 Shrimp Scampi Spaghetti Squash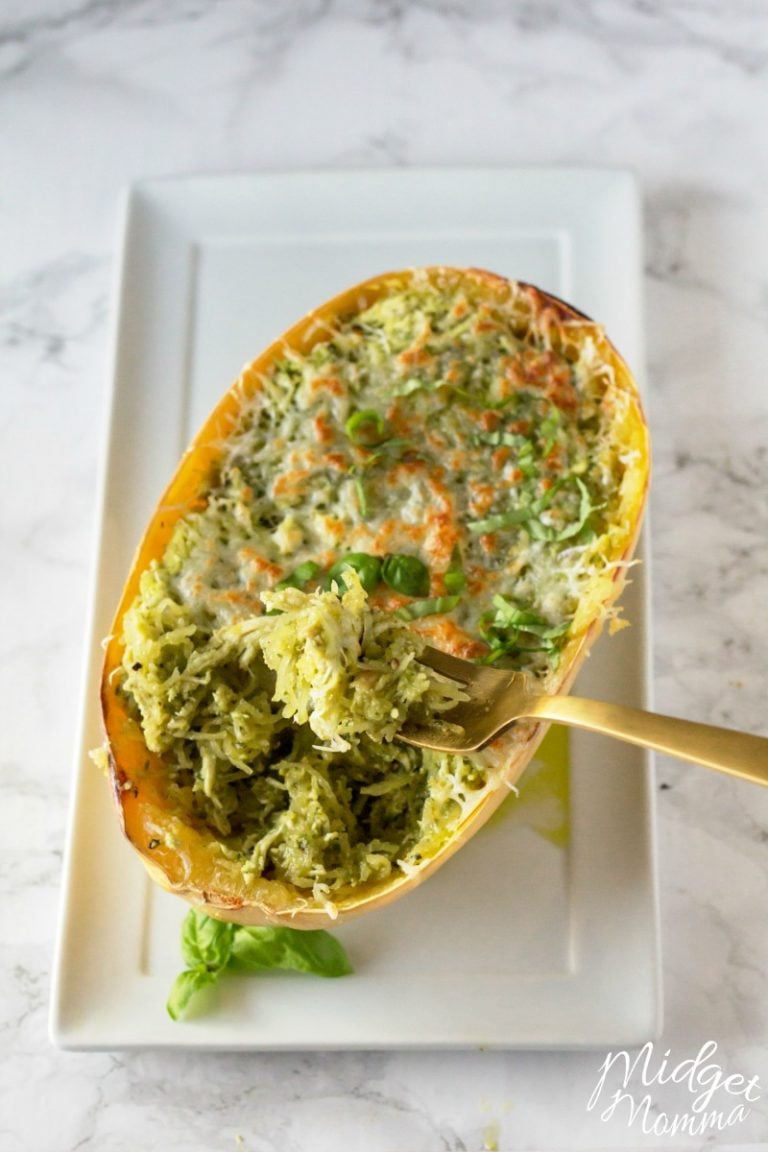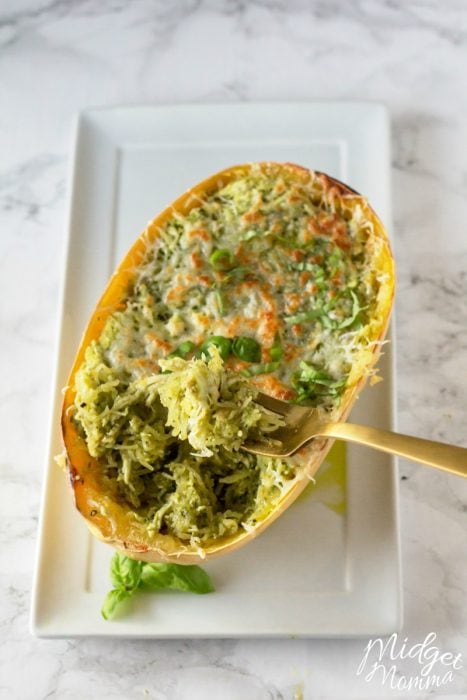 Chicken Pesto Spaghetti Squash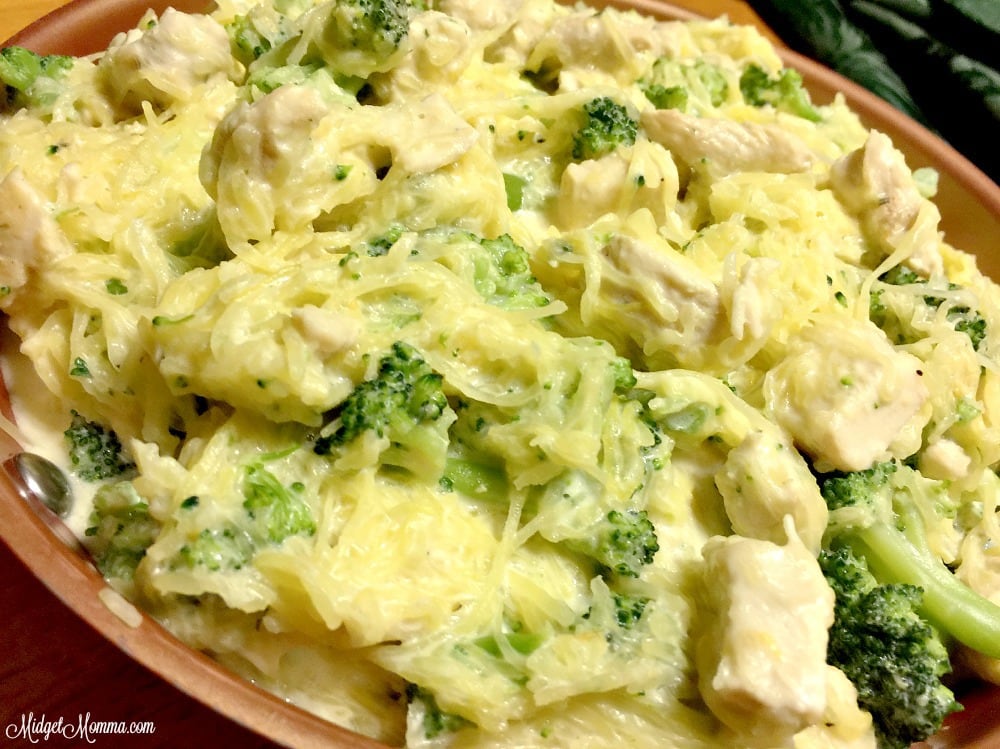 Chicken and Broccoli Alfredo Spaghetti Squash
Be sure to check out the low carb and keto recipes, along with these helpful tips for sticking with Keto and Low Carb way of eating!
More tasty Keto Recipes to check out!
Make sure you snag the FREE Keto Cookbooks too! They will help with getting ideas for meals ? 
Join the newsletter
Subscribe to get our latest recipes right in your inbox every time we post a new one!