One thing that I have been doing over the last few months is switching between low carb and keto depending on how crazy our life is. With 4 kids, homeschooling and working from home things can get a bit crazy so I need to stick with what is going to be the most successful for me. I have realized that at times I need to change things up to keep my sanity and stick with the way of eating. There are times when life is so busy that I struggle to keep under the lower carb amount needed for Keto and it is much easier for me stick with Low Carb.
Thankfully low carb and keto are pretty similar so it makes it easy for me to switch between the two as needed. However there are a few differences that you need to be aware of when you are looking at both Keto and Low carb.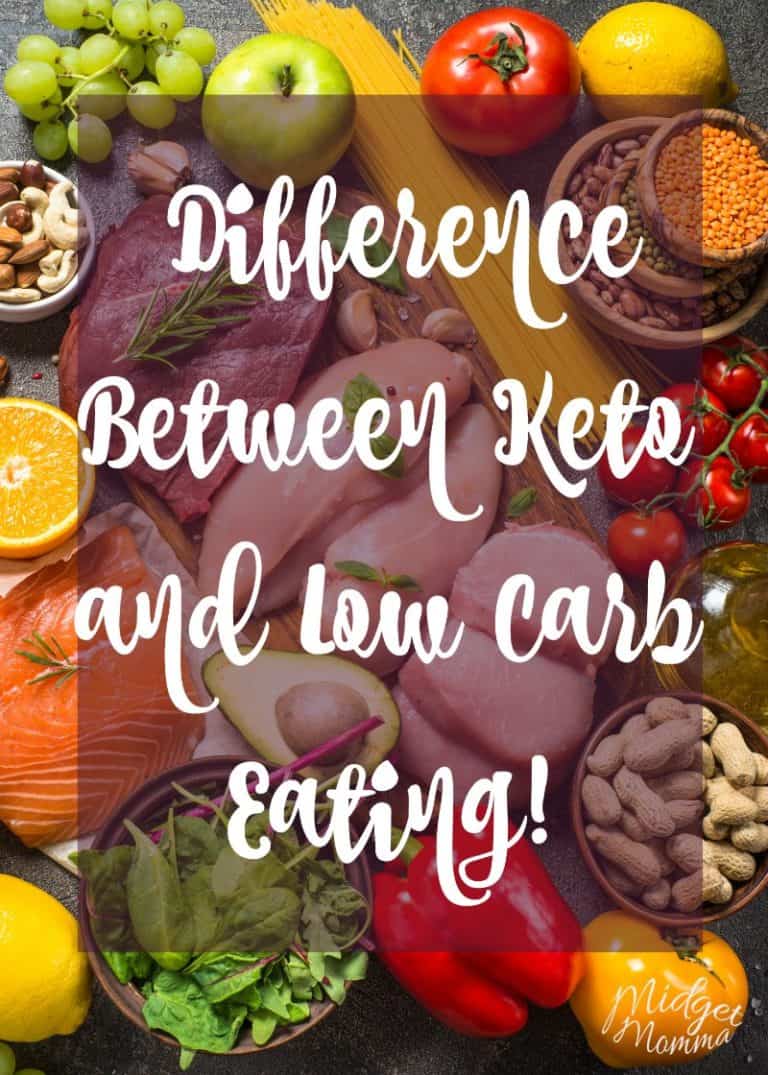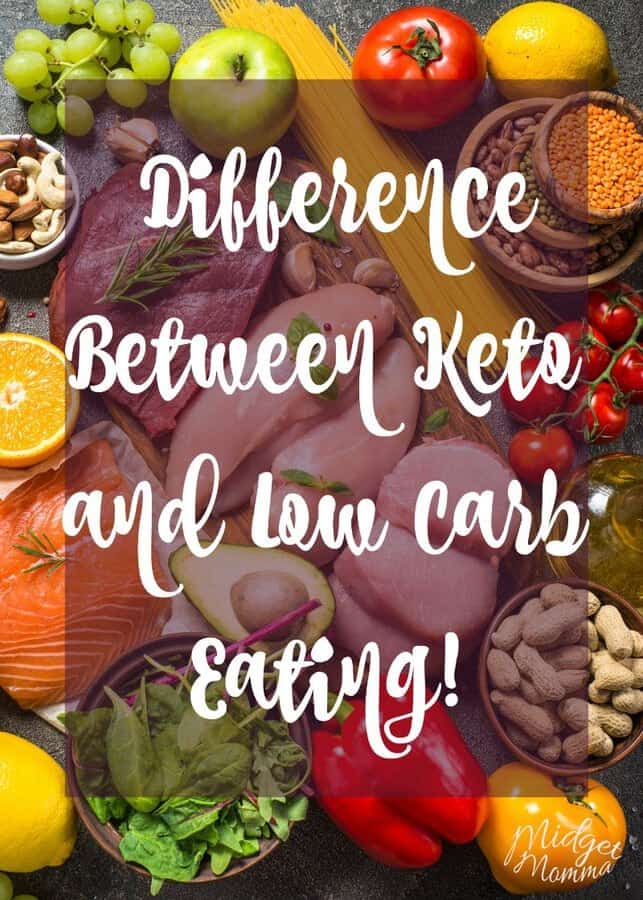 Difference Between Keto and Low Carb
Have you ever thought about doing the Keto diet, but the low carb diet was also on your radar? The good news is that both are great diets, but both are also a little different. Each of means you might find one to be better than the other. If you're looking for the differences in each diet, then you have come to the right place.
What is the Keto Diet?
The basics of the Keto diet is where you eat a low carb high fat diet. Many experts agree that this diet is a very healthy way to live. This way of eating can help you lose weight and and even eventually improve your health. Some would say that the Keto diet can help improve blood sugar. It can also help your body run on fat instead of carbs, which in return can increase the ketones in your body. A Keto diet usually consists of 20-30 carbs or less a day.
What is a Low Carb Diet?
Many people get the Keto diet and low carb diet confused. While they are similar, they also have several differences. The Low Carb diet consists of avoiding eating items made out of carbs. Those on the low carb diet eat foods like proteins, meats, fish, eggs, and some veggies. The Low Carb Diet usually consists of consuming 50-100 carbs per day.
Usually the person on the diet focuses on how many carbs they want to consume a day. However, you can really only consider yourself on the Keto diet if you're focused on eating 30 or less.
Macros on the Keto Diet
If you're new to the Keto diet, you may hear people talk about their macros or macronutrients. This is the guidelines they set for themselves to help them reach their daily eating limits. Since the Ketogenic diet is so high in fat, one needs to have guidelines to help them move through this way of eating.
Macros include your carbohydrates, protein, and fat intake. Depending on your goal weight, how much you need to lose, and how serious you are, your macros can look completely different than everyone else.
You can use an app to help you decide your macronutrients.
Macros on the Low Carb Diet
When it comes to the Low Carb Diet, your macros may look a little different. Since you're allowed more carbs on a low carb diet than the Keto diet, you will see you can change up your macros a little more.
Always remember, that no matter which way of eating you pick for yourself, do YOU. What works for one person won't always work for another. The choices one makes, won't always be the choices someone else makes and that is 100% OK!
If you are still in the process of trying to figure out which way of eating is going to be most successful for you, be sure to check out the low carb and keto recipes, along with these helpful tips for sticking with the way of eating you choose.
Make sure you snag the FREE Keto Cookbooks too! They will help with getting ideas for meals ? 
Our Favorite Keto and Low Carb Recipes