Starting the Keto diet is a great way to get your health back on track. Helping your whole family
get on the Keto diet doesn't have to be as hard as it sounds. Feeding a large family on the Keto
diet is more possible than ever and here's how to do it. I know it sounds like it would be scary to have the whole family, especially a large family, on the Keto diet but with these easy tips and tricks you will be able to feed a large family on the keto diet with ease!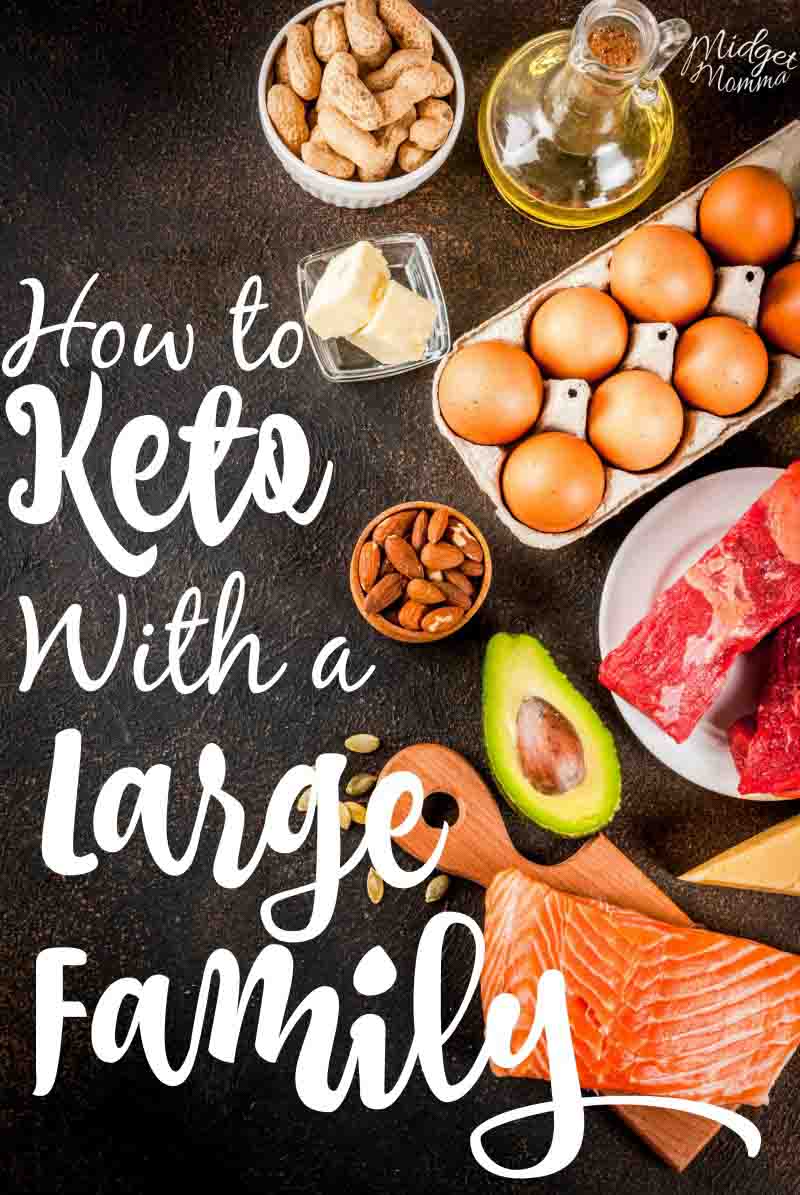 How to Feed a Large Family on the Keto Diet
Part of eating Keto with a large family is the amount of food you have to make. In general with a large family you have to cook a lot for each meal and sometimes that can be tricky when eating keto because so many recipes make just a few servings. Which if you have a big family you know that a few servings is not going to last long at all.
If you are looking for the best keto items, make sure you check out these store shopping lists!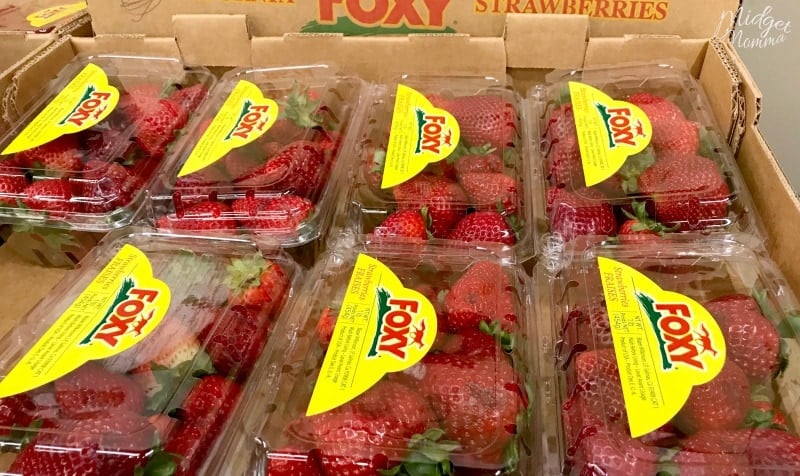 Cheaper Keto Items
There are cheaper Keto items like eggs, fruits, and veggies that are perfect for feeding the whole
family if you are trying to stick to a tighter budget. Cheaper items can help fill the holes in your family's meals. Plus, it's more inviting to eat a certain way if your whole family can eat, all while you stay on budget. Check out our post on How to Eat Keto on A Budget.
Some basics on the Keto diet include:
● Meat
● Cheese
● Eggs
● Lettuce, spinach, broccoli, cauliflower and other low carb veggies
● Berries
Budget Friendly Keto Recipes
Get the whole family cooking Keto
If you have kids of all ages, keep in mind that everyone can help cook! The whole family can
help shop, prep, and even cook food you will be eating. Think about how easy it is to cook eggs,
let the kids help. Plus, it's less stress on the parents when everyone else pitches in for helping
with meals.
Having everyone cooking together is also a great time to talk and spend extra time with each other. It is a great way to grow your relationship with your kids while having fun too. Cooking is counted as fun in our house!
Don't buy the junk food
Another way to feed a large family on the Keto diet is by not buying junk food. When you buy
junk food, you're encouraging your kids to not eat well. If the junk food is in the house, people are going to eat it. My kids are not full keto and neither is my husband, but I make the main course of our meal keto friendly and then sides that they enjoy. Funny thing is sometimes they end up eating a full keto meal and not even realizing it.
Keto Meal plan
Want to be successful with feeding a large family on the Keto diet? Meal plan! There are TONS
of Keto meal plans out there. You just need to find the Keto meal plan that works best for you.
Meal planning helps you stay on budget and it helps you keep the stress of cooking away. Each
day you'll know exactly what you're making.
Plus if you have a large family then you know that meal planning is the key to mom's sanity. Without a meal plan meals are an added stress that make mom want to rip her hair out.
Meal Planning tips to help you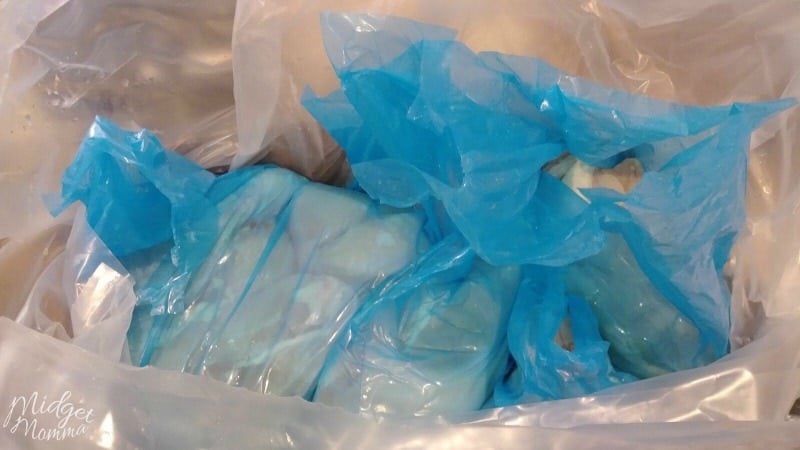 Buy your meat in bulk
Okay, if you're going to feed your large family on the Keto diet, you need to buy your meat in
bulk. Buying 1-2 packages of meat at a time is costly and won't feed the whole family. Buy your
meat in bulk to help you feed your family and stay on the Keto plan.
Grow your own veggies
If you really want to stretch the fun even further you could grow you own veggies.It is a great way to get the whole family involved in being a part of the food they are eating! Check out our gardening posts if that is something that would fit with your saving money on keto foods adventure!
As you can see, is it easy to Feed a Large Family on the Keto Diet, it all comes down to planning and staying on budget. Really, using just a few small tips can help you feed a large family on the Keto Diet. Get the kids to help and enjoy feeding your large family the Keto way.
Other Keto Posts to check out!
My Favorite Keto Items to buy on Amazon:
Make sure you snag the FREE Keto Cookbooks too!