After you have made slime, aside from squeezing it in your hands you may be wondering what to do with it. One of my kids favorite things to do after they have made slime is to make a slime bubble. Yes I know you are wondering what in the world that means.
I am sure you are wondering How to make a slime bubble, or maybe you aren't but the kids are begging you haha. You will totally look like the cool mom when you know how to make a slime bubble.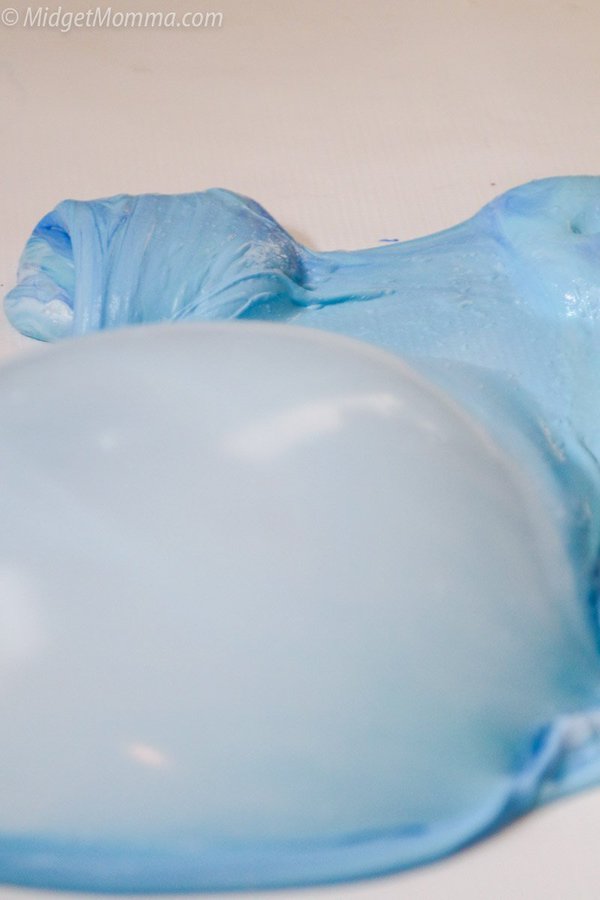 The process of making a slime bubble is so easy and it is so much fun for the kids. Yes I know as a mom you are thinking it is a bit silly, it is but the kids love it. If you have little kids who are seeing their friends make slime bubbles then this is the perfect step by step on how to make a slime bubble after you have made your slime.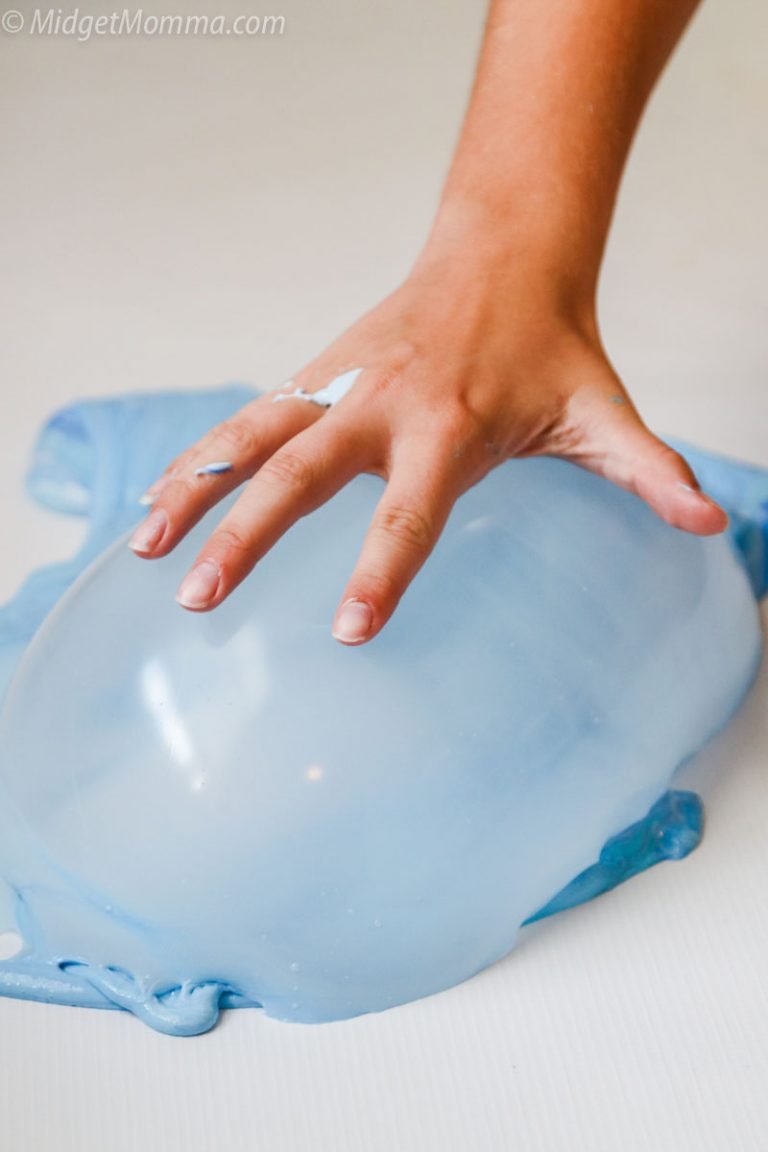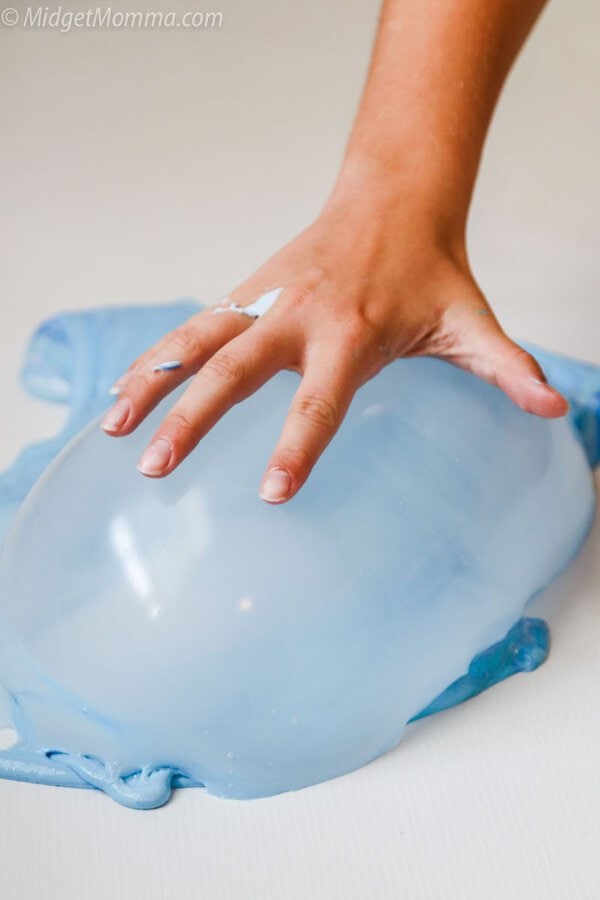 You can make slime bubbles with a Fluffy Slime Recipe, Galaxy Slime, Glow in the Dark Slime, Galaxy Slime, No Borax slime, clear slime, Christmas slime, Fluffy Slime with glitter and really any slime recipe that you make.
How to Make a Slime Bubble
Start out by making the slime of your choice. You can see a lot of different slime recipes in our Homemade Slime Recipe Section.
Place it in a pile on a hard surface, and grab one side of the slime with 2 hands. Then stretch the slime with both hands as far as it will stretch.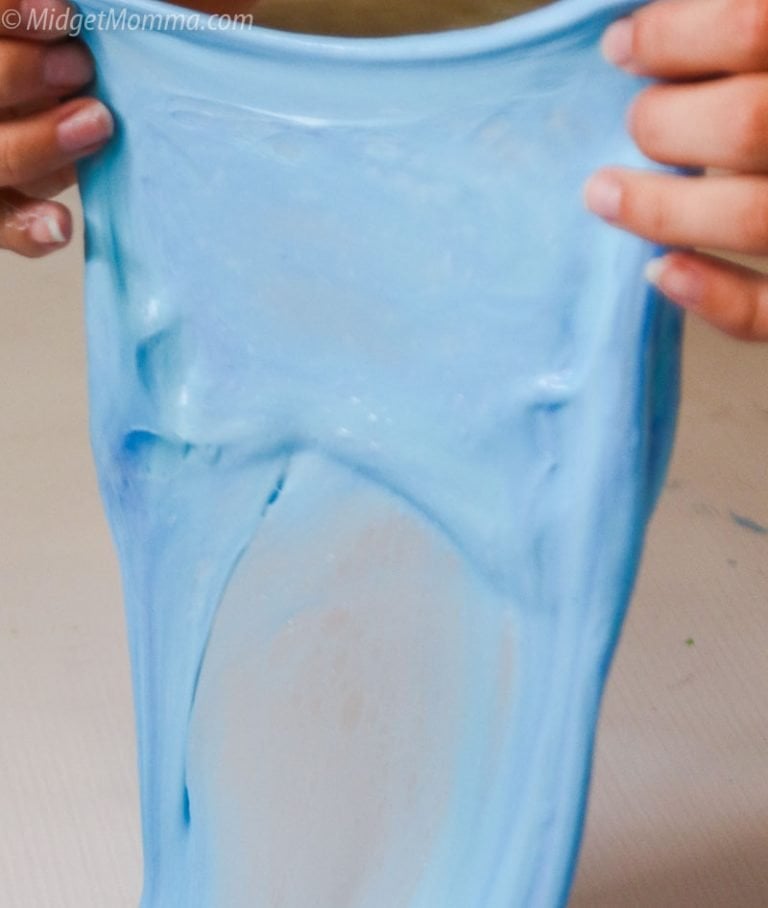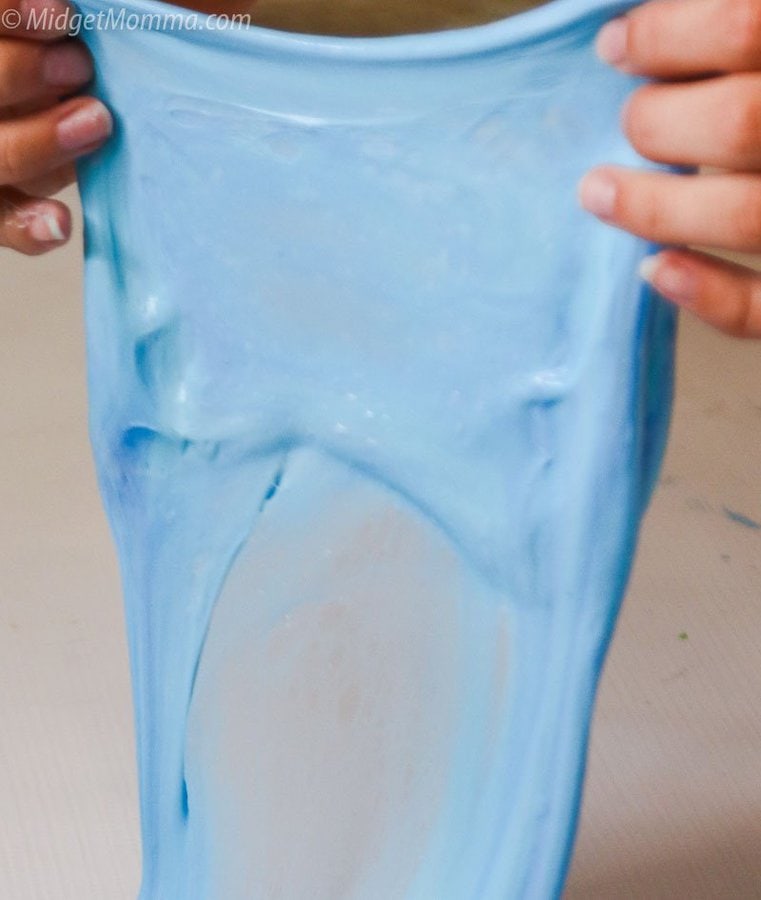 Once you have stretched your slime "flop it over", so that the side in your hands is now on the surface you are making your slime bubble on. Tada you have a slime bubble!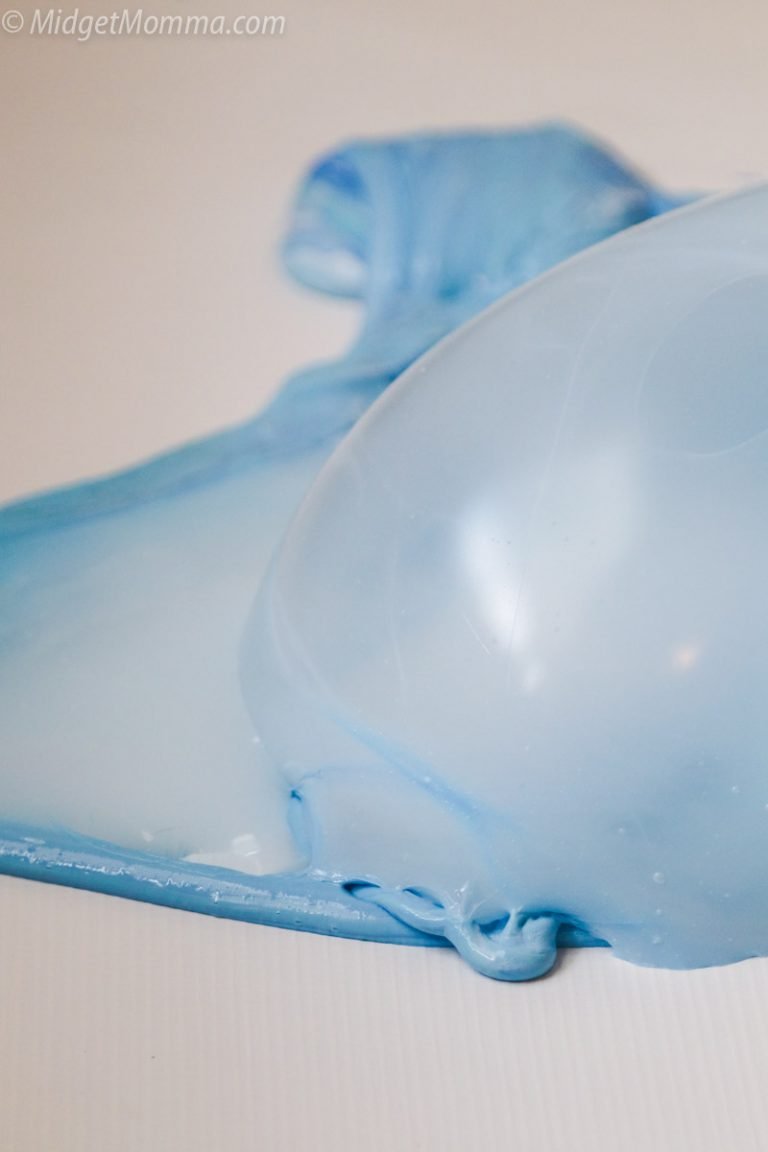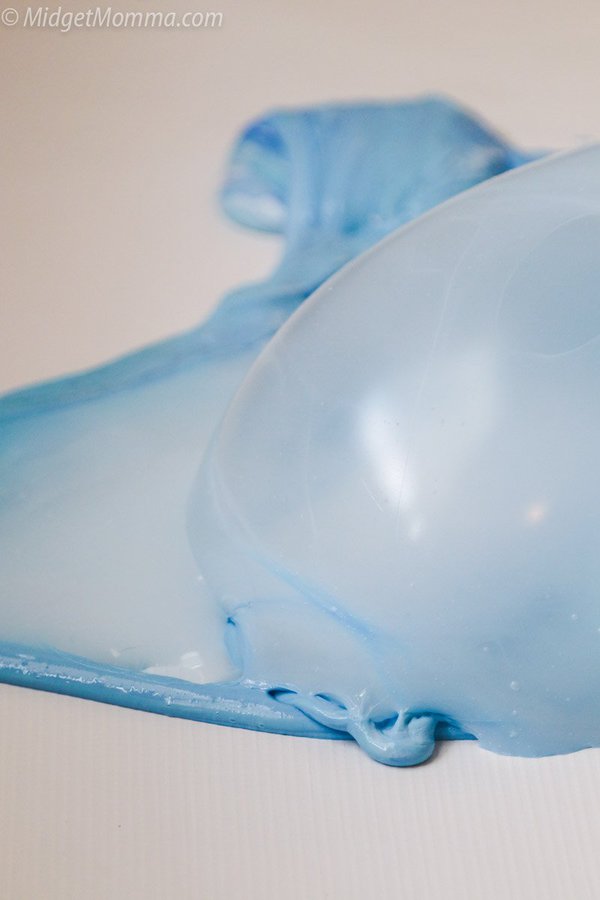 See look, super easy to make a slime bubble and the kiddos will have so much fun! I know my kids can spend HOURS playing with slime, which is great for them to be doing something off of electronics.
More Slime Recipes to enjoy!
How to Make Fluffy Slime with shaving Cream
Join the newsletter
Subscribe to get our latest recipes right in your inbox every time we post a new one!