These Keto Soups are the perfect recipe to warm you up on a chilly day or to help you plan your lunches when meal prepping. This list of keto soup recipes is sure to make your life easier and tastier! All of these keto soup recipes are perfect for the whole family to enjoy!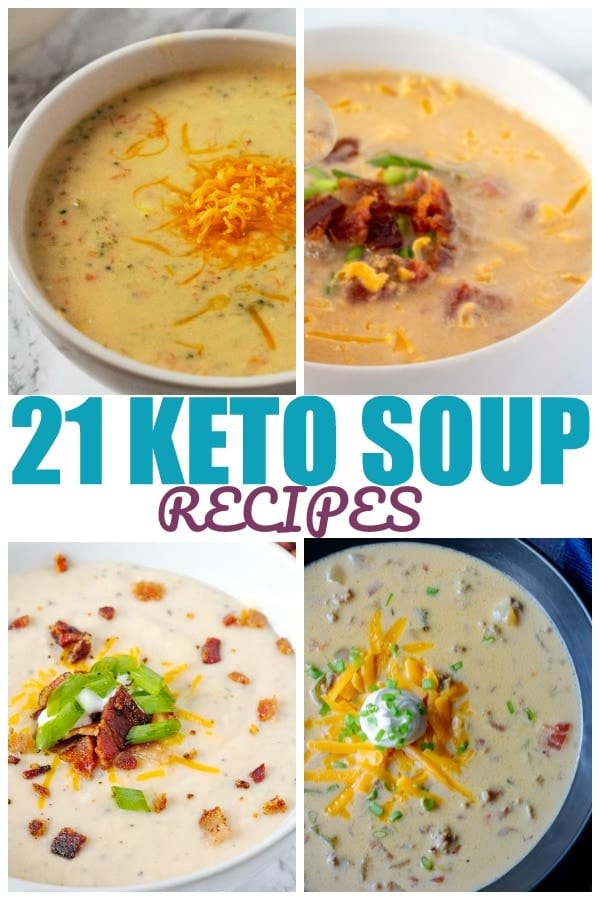 Keto Soup Recipes
One of the things I love the most about soup is that it makes an awesome lunch! Yes soup makes an awesome dinner too, but lunches are something I struggle with. I struggle with having the time to make something for lunch that I want to eat, especially on the days that I want a warm meal for lunch. I work from home and homeschool 3 of the 4 kiddos in my house, and we need quick and easy lunches.
There are times when I will make 2-3 different soups on a Sunday (in the crockpot, instant pot and 1 on the stove) so they are all cooking at the same time. Then I put them in the fridge and we reheat them for lunch during the week!
If you need to bring lunch with you to work, sometimes it can be challenging. But keto soup is an easy lunch. Make a batch of soup on the weekend and then bring it to work with you in a thermos that will keep it warm until lunch time. Then you can enjoy a tasty keto soup for lunch and the prep in the morning is really easy. Since there are so many different keto soup recipes, there will be plenty of variety in your lunch menu too!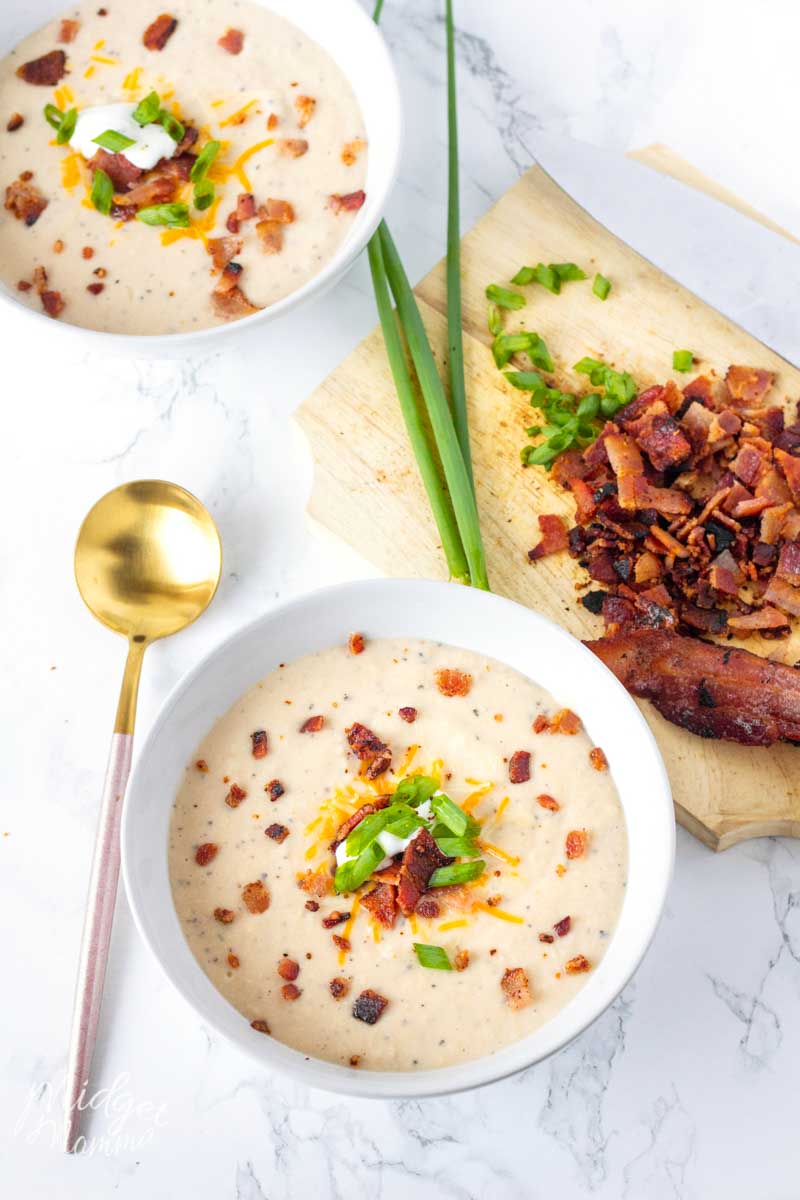 Soup for dinner is also one of my favorite things on days that I know we are going to be busy. On our busy days I plan on a crockpot soup or an instant pot soup to make things quick and easy. If I am not in the mood to do a lot of dishes, then I totally use the crockpot liners. I can not tell you how much I love them and that I can use them and then toss them in the trash!
Keto Soup Recipes
Crock-pot Bacon Cheddar Cauliflower Soup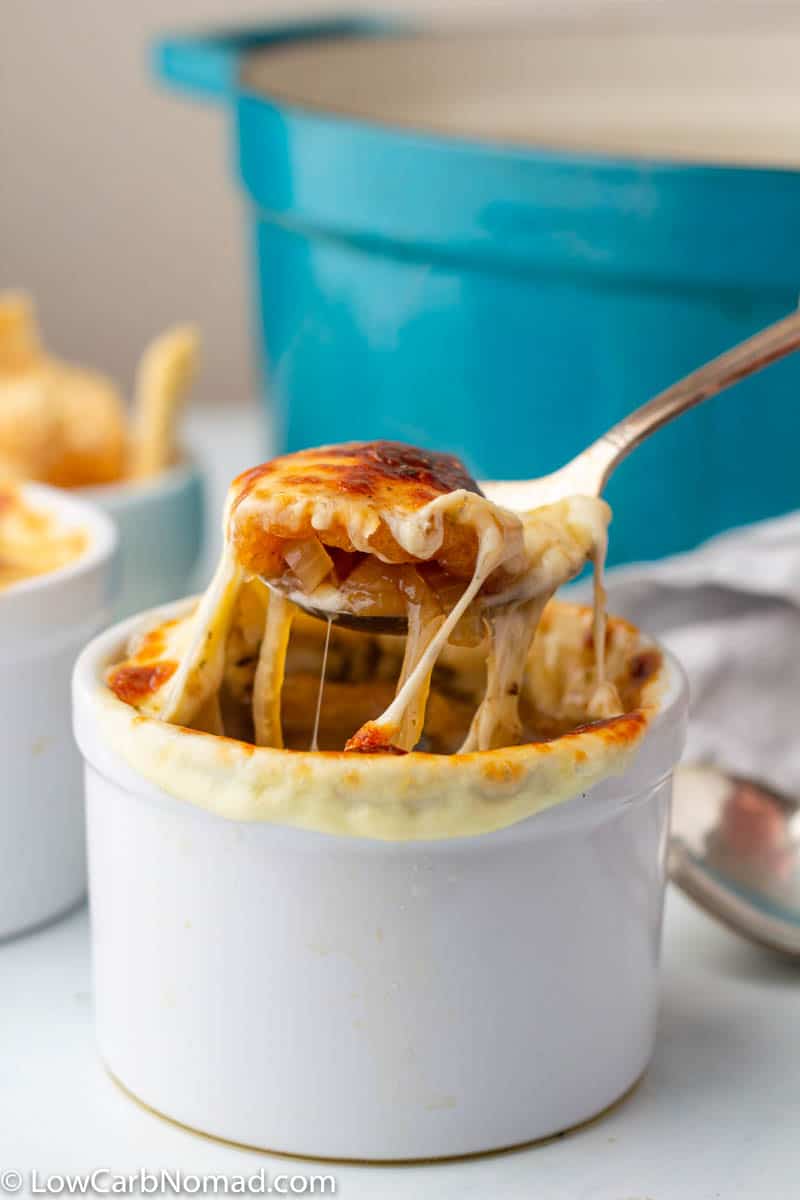 Slow Cooker Roasted Cauliflower and Aged White Cheddar Soup
Keto Instant Pot Chicken Enchilada Soup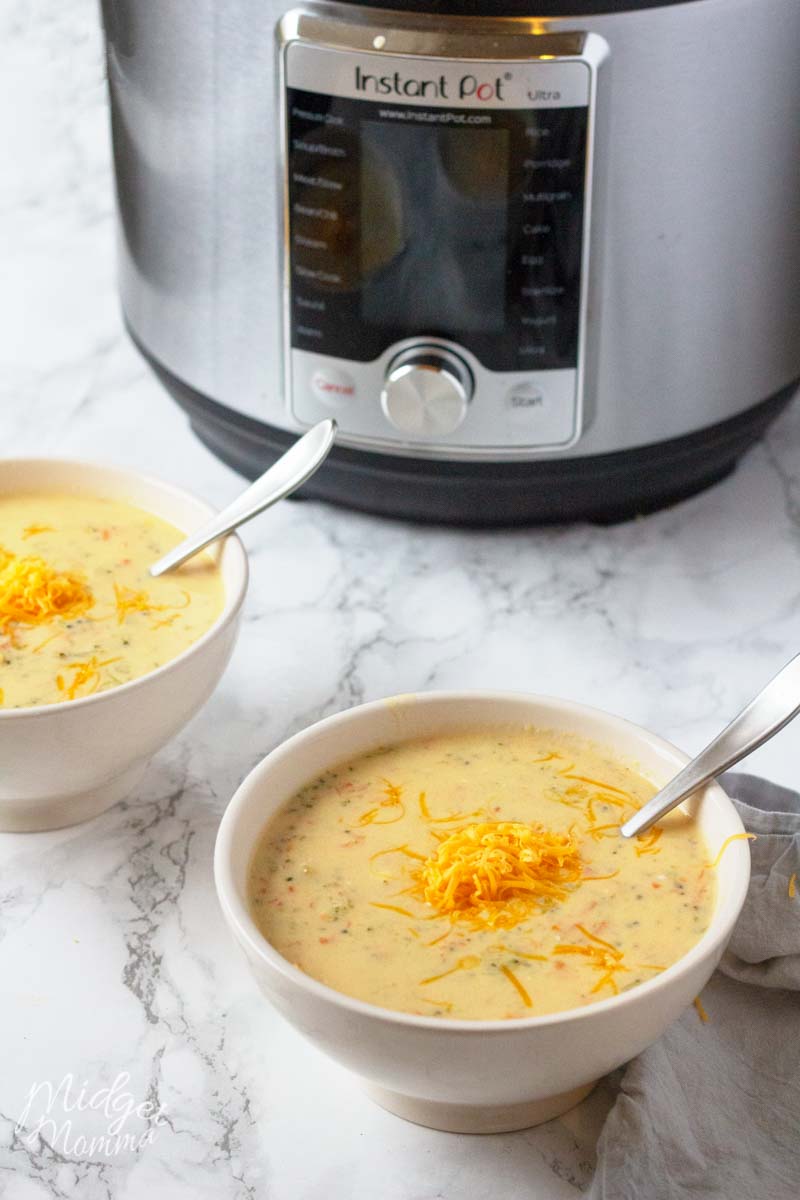 Slow Cooker Stuffed Pepper Soup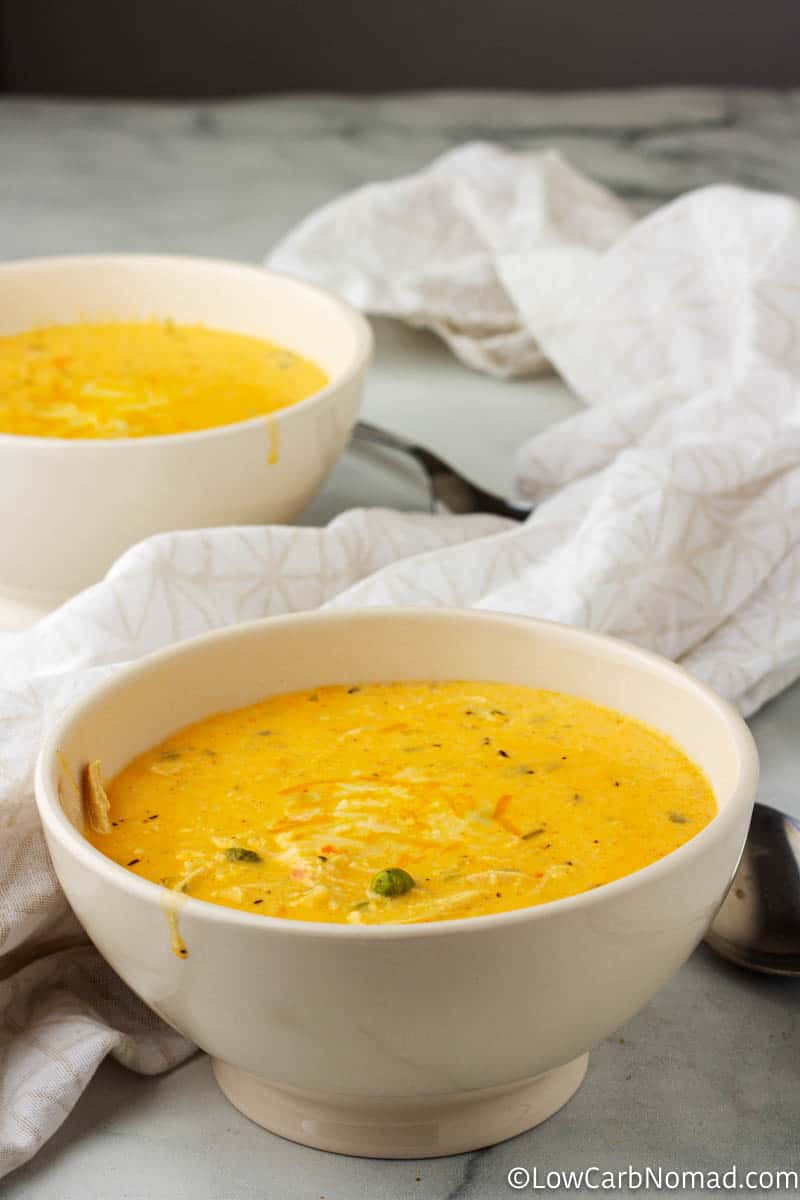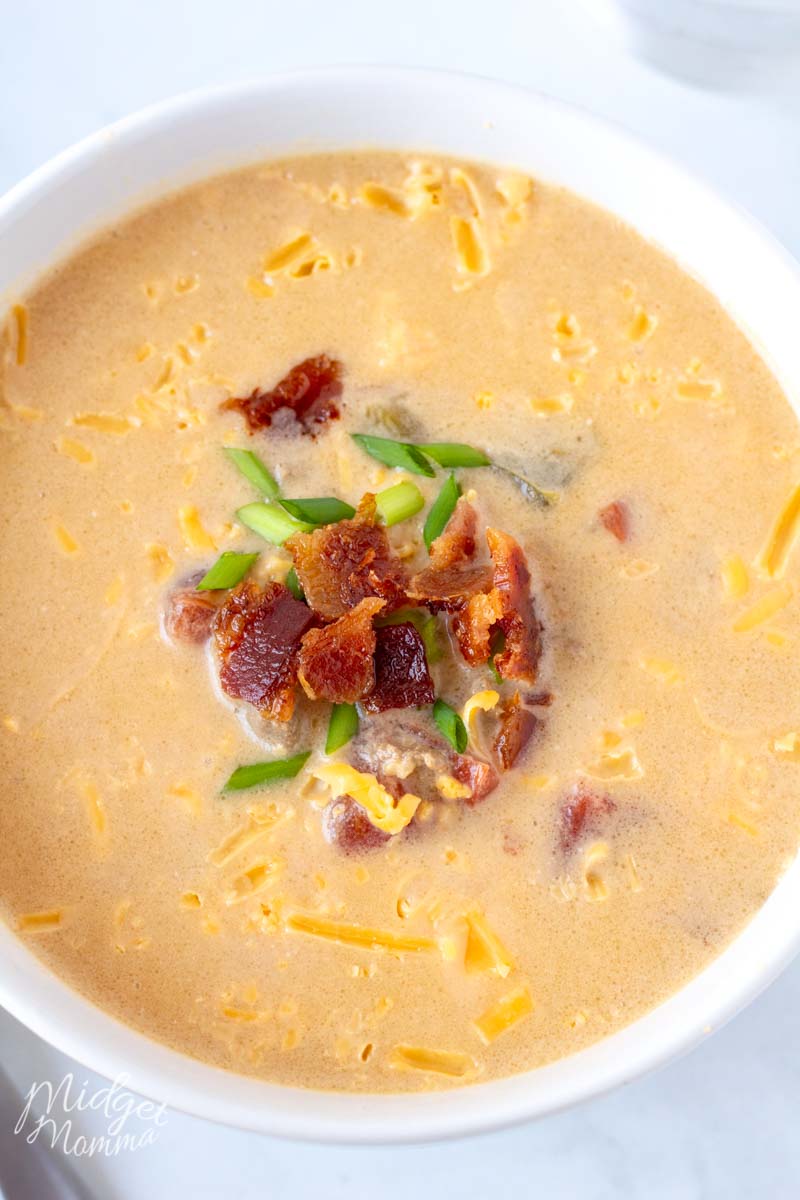 Instant pot keto coconut chicken soup
Be sure to check out the low carb and keto recipes, along with these helpful tips for sticking with Keto and Low Carb way of eating!
More tasty Keto Recipes to check out!
Keto Seafood Recipes – 20 Keto seafood recipes that are totally amazing! All of these seafood recipes are easy to make and taste great!
Keto Chicken Recipes – Over 30 Keto Chicken Recipes that are easy to make! You will never be bored making keto chicken recipes with this list!
Keto Chicken Bacon Ranch Recipes – If you love the chicken bacon ranch flavor combo then you will love this awesome keto recipe list!
Keto Spaghetti Squash Recipes – Spaghetti squash is such a tasty veggie, add in the different ways of cooking and making spaghetti squash with these recipes and your whole family will love spaghetti squash!
Keto Breakfast Recipes– Stuck on what to eat for breakfast? There are a lot of tasty Keto breakfast recipes (not just eggs) that are super tasty!
Keto Instant Pot Recipes – Tasty Recipes that you can cook quickly in your instant pot!
Save yourself a headache in the kitchen by printing out the How Many cups in a Quart? and all other liquid measurements you need printable chart! I keep mine on the fridge!