Looking for easy keto recipes to make in the Instant Pot? These simple to make keto Instant Pot recipes are sure to help you get food on the table in no time and keep your belly happy.
Keto Instant Pot Recipes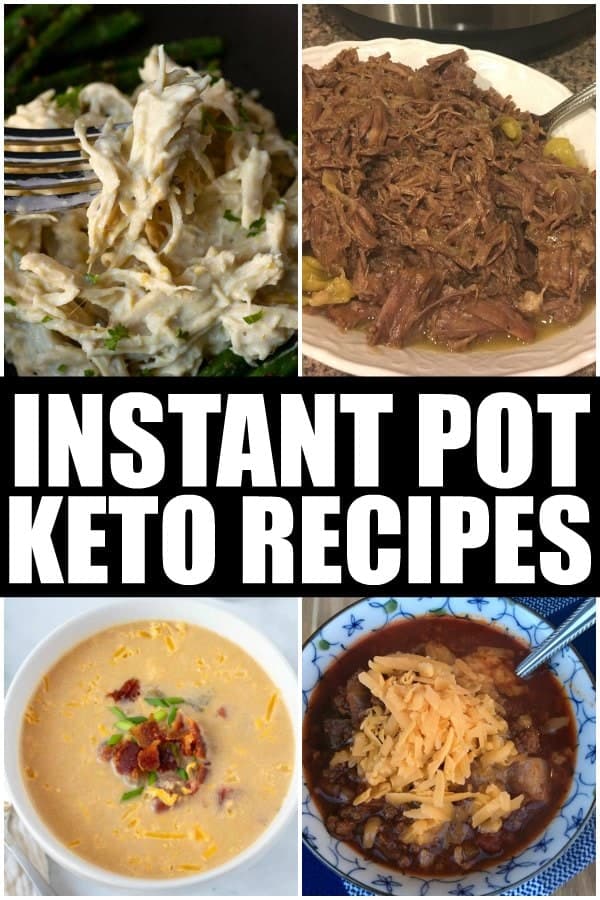 As a Mom of 4, getting dinner on the table quickly is one way that I save my sanity. 4 kids saying they are hungry, and then I realize that what I was going to make for dinner is going to take longer then their patience (and mine) is going to last. That is where the instant pot comes in to save the day!
I also have to tell you guys, I was slow moving about jumping on the whole using an instant pot thing. I love my crockpot and always have. My back up plan has always been to have quick to throw meal ingredients at all times on hand for casseroles, for the times that I forgot to put dinner in the crockpot.
Tom bought me an instant pot 2 years ago and then it sat in the box. Then I moved it to the cabinet where it sat for a bit longer and then finally I used it. Don't be like me, just get yourself and instant pot, take it out of the box and start cooking!
If you have not yet taken the jump, I am going to tell you that you should. Seriously, it is a life saver when you have a bunch of kids hungry and need to get dinner done and realize that you never put it in the crockpot and you need something faster then a casserole.


Why You Should cook Keto Recipes with an Instant Pot
Of course when you throw in to the mix a different way of eating things can get a bit more challenging at times, especially in the beginning or if you have a split household. In our house, while the kids enjoy the keto and low carb meals that I make, they eat carbs still. So normally the main dish and a side is low carb/keto friendly while there are other items like rice or pasta for them that I just don't eat. Since a lot of keto diet recipes focus around the fat and protein of the dish, an Instant Pot can be a lifesaver because they are the easiest things to cook in the instant pot.
Using the Instant Pot to Stick to Low Carb and Keto Way of Eating
As you know when eating Keto, you are avoiding carbs, and some people can feel like they are missing out on delicious food. But don't worry because the best things I have found to cook in the instant pot are those items that fit in the keto and low carb diet.
Everything on this keto instant pot recipe list is going to make the whole house happy. You won't have to worry about making an additional meal for those in your house who are not eating keto or low carb. You can make the main dish and a side (if needed) and then additional sides if you choose to, but for most of these keto instant pot recipes you won't need to make anything else to make the family happy.
Why You Should Make Keto Recipes in the Instant Pot
Aside from the fact that they taste AMAZING!
The Instant Pot cuts the amount of time it takes to cook food tremendously. Plus cooking proteins and fats in the instant pot is super simple!
A downfall for many of us busy moms is needing dinner made fast and then realizing what you planned on making is going to take a while to make. Or maybe you are like me and totally forgot to take something out, or you ran out of time to get things done.
Most of the times this means take out, fast food or something that is not going to help you be successful with your way of eating. Using an Instant Pot can help get dinner made fast and it takes very little effort!
Using recipes like these Keto Instant Pot recipes will help you not feel like you are missing out of the food you love. With many options to choose from, staying on track with your keto diet is now easier than ever, especially when you can make quick and easy keto recipes in your instant pot!
Easy Keto Instant Pot Recipes
Easy is an important word in my house! I don't have the time or patience to make complicated items. Sure there are times I do make complicated meals, but I plan ahead for those and our normal daily grind is easy peasy!
These instant pot keto recipes will give you plenty of options to choose from. If you are a planner, use these recipes to make your meal plans. once you know what your meal is going to be, use the net carbs to decide the rest of the day. Plan your other meals around those carbs and you know if you need to stay to a strictly carb free morning if you can use some of your allotted carbs on other meals.
If you are not a planner, enjoy these keto instant pot recipes and have meals on the table fast on those nights you are running around like a crazy person. 😉
I highly recommend trying out these awesome keto instant pot recipes, finding your favorites and keeping the ingredients on hand.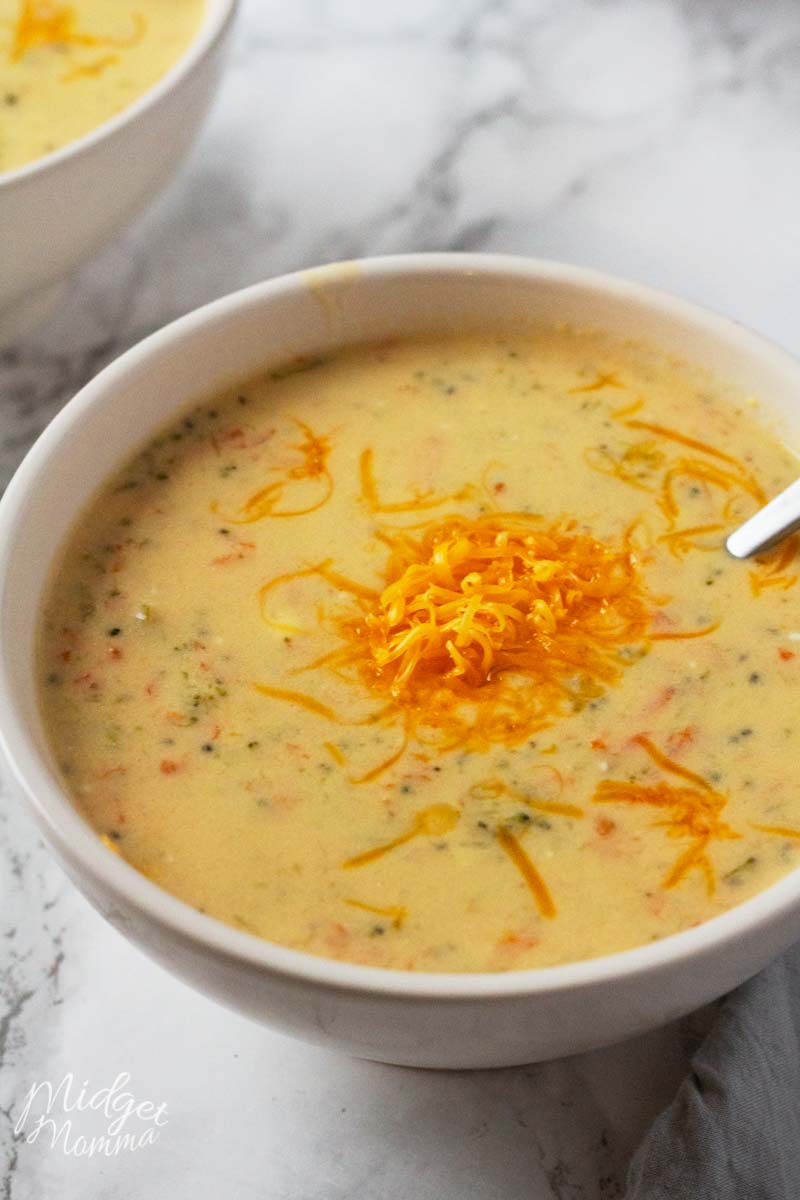 Instant Pot Keto Soup Recipes
Keto Instant Pot Chicken Enchilada Soup
Instant pot keto coconut chicken soup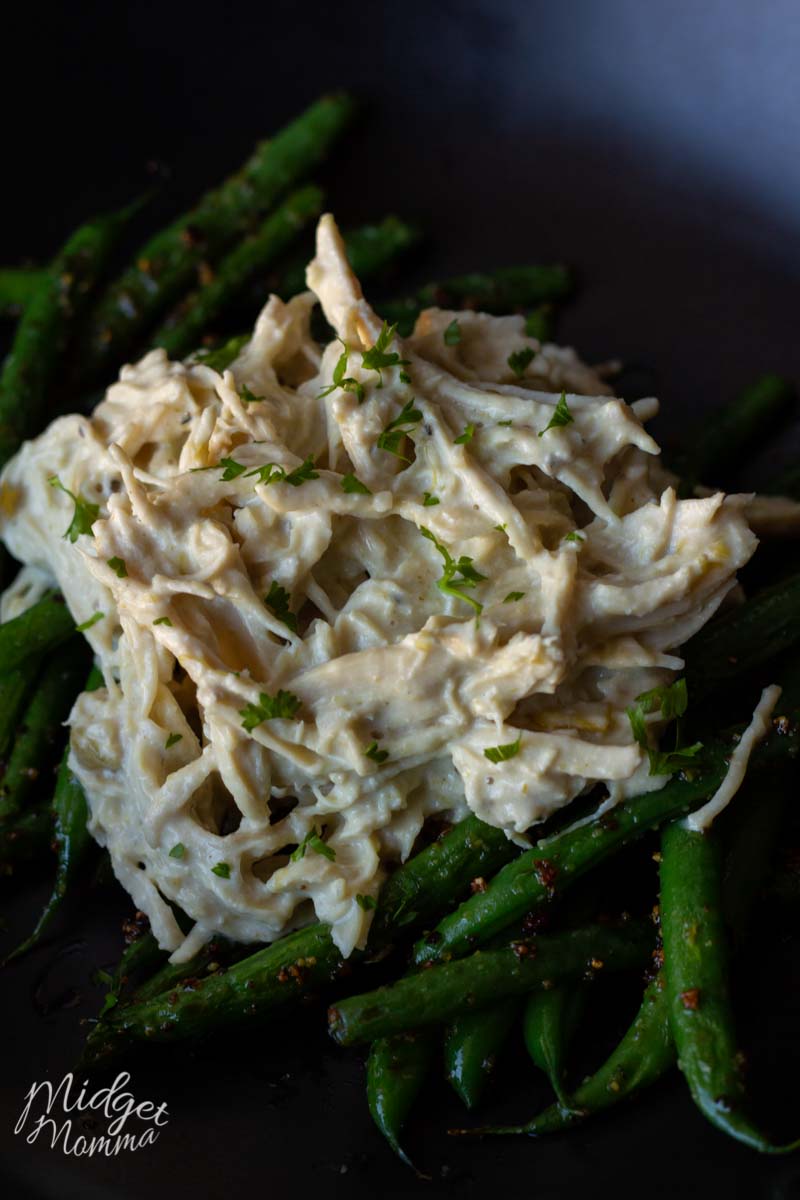 Instant Pot Keto Dinner Recipes
Instant Pot Shrimp and Asparagus
Low-Carb Instant Pot Cauliflower Rice
Pressure Cooker Shredded Chicken
Instant Pot Egg Roll in a Bowl
Instant Pot Creamy Chicken with Bacon & Cheese 
Instant Pot Lobster Tails with Butter Sauce
Instant Pot Lemon Garlic Chicken
Instant Pot buffalo Chicken meatballs
Instant Pot Keto Breakfast Recipes
Instant Pot Keto Dessert Recipes
Instant Pot Molten Brownie Cups
Be sure to check out the low carb and keto recipes, along with these helpful tips for sticking with Keto and Low Carb way of eating!
Join the newsletter
Subscribe to get our latest recipes right in your inbox every time we post a new one!
More tasty Keto Recipes to check out!
Keto Seafood Recipes – 20 Keto seafood recipes that are totally amazing! All of these seafood recipes are easy to make and taste great!
Keto Chicken Recipes – Over 30 Keto Chicken Recipes that are easy to make! You will never be bored making keto chicken recipes with this list!
Keto Chicken Bacon Ranch Recipes – If you love the chicken bacon ranch flavor combo then you will love this awesome keto recipe list!
Keto Spaghetti Squash Recipes – Spaghetti squash is such a tasty veggie, add in the different ways of cooking and making spaghetti squash with these recipes and your whole family will love spaghetti squash!
Keto Breakfast Recipes– Stuck on what to eat for breakfast? There are a lot of tasty Keto breakfast recipes (not just eggs) that are super tasty!
Save yourself a headache in the kitchen by printing out the How Many cups in a Quart? and all other liquid measurements you need printable chart! I keep mine on the fridge!