Here is a new great healthy snack for you and your family. You can get away with calling these apples a cookie because of the shape and the yummy topping. My kids are in love with these because they are a sweet treat but they do not know its good for them. Best of all is that they are a great kids snack that adults can really enjoy as well.  I prefer using a tart apple like a granny smith to balance out the sweet flavors from all the toppings. You can change out any of the topping you do not care for and add your own toppings.
No Bake Apple "Cookies"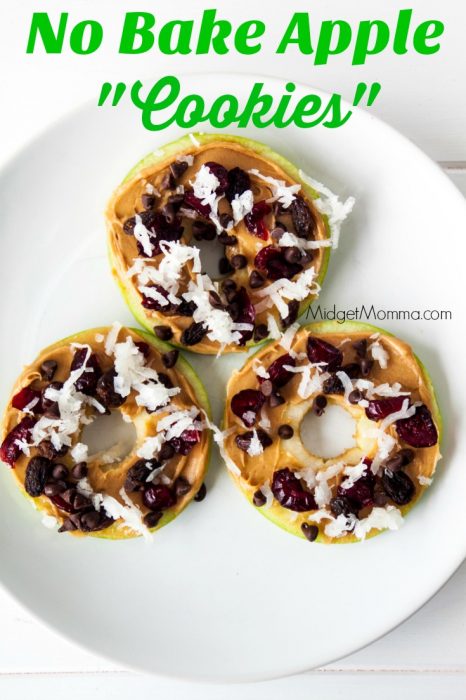 No Bake Apple "Cookies" Ingredients
1 apple
1/4 cup peanut butter
1/4 cup craisins
1/4 cup raisins
1/4 cup shredded coconut
1/4 cup mini chocolate chips
No Bake Apple "Cookies" Directions
Wash and dry your apple.
Slice your apple into thin slices.
Spread 1-2 tablespoons of peanut butter onto each apple slice top.
Sprinkle each apple slice with the craisins, raisins, coconut, and chocolate chips.
Enjoy!