Have bananas you want to freeze? It is super easy to freeze bananas. With these easy steps you will know how to freeze whole bananas, freeze mashed bananas and how to store them!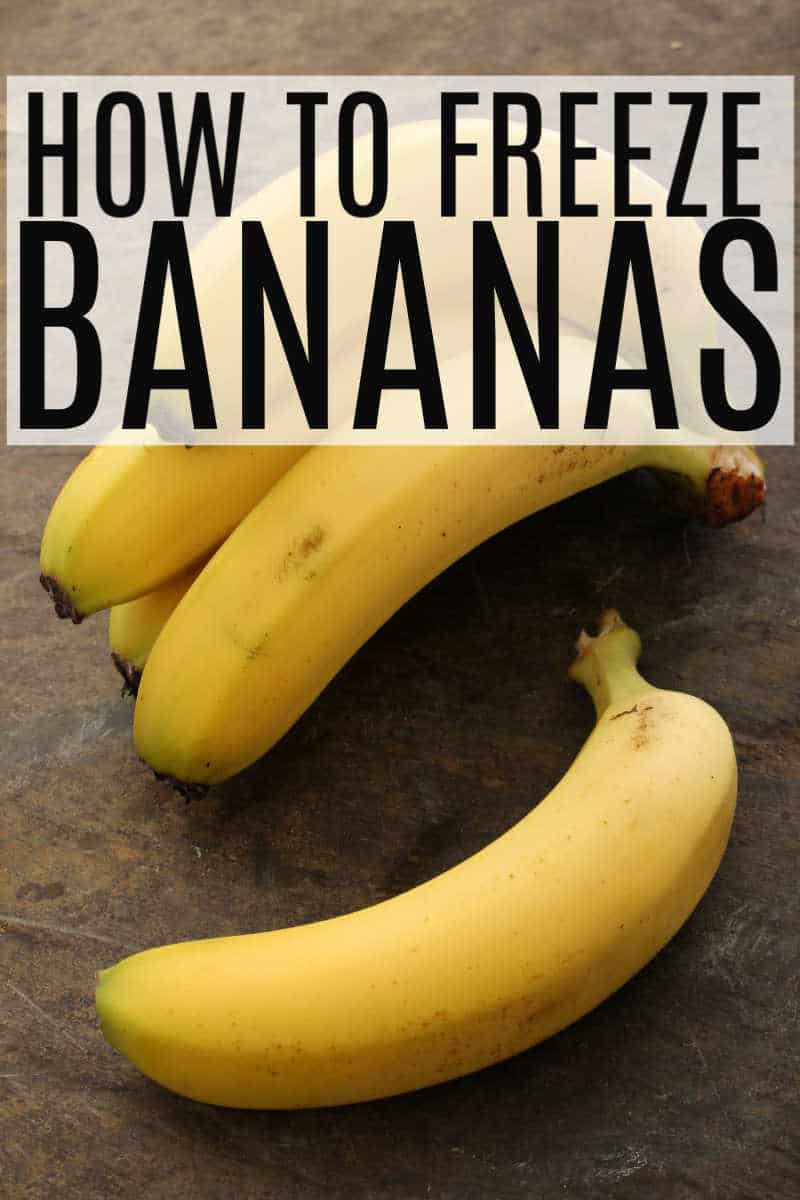 How to Freeze Bananas
Bananas are a big part of making smoothies in our house and the worst thing when wanting a smoothie is not having a frozen banana and having to wait. Keeping frozen bananas in the freezer is so easy to do and makes smoothie making so much easier!
Love smoothies? Check these out!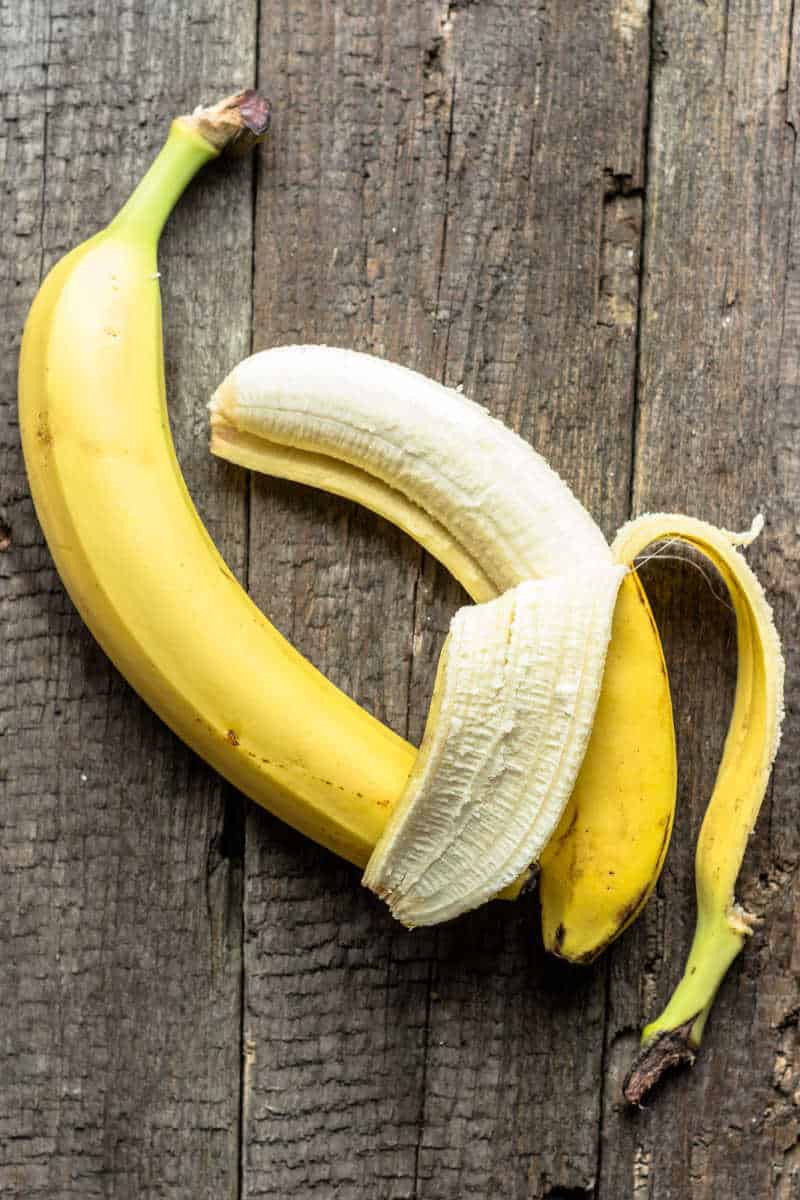 Tips for Freezing Bananas
Peel first. They are much easier to peel before they are frozen!
Store in a heavy duty-freezer bag. This will keep them from going brown in the freezer.
Store in a deep freezer. If you have a deep freezer that is the best place to store them. They will keep for up to 1 year. If you do not have a deep freezer, place them in the back of the freezer.
Make sure they are ripe.  It is important that they are ripe, if they are not ripe then they will have a very starchy taste when you use them. If they are over ripe, they are perfect for freezing to use in baked goods or smoothies. The best ones to use in smoothies are soft with lots of brown spots.
Wait 8 hours before using. I find it easy to freeze them for 2 hours before putting them into bags so they don't freeze and get stuck to each other, but it takes about 8 hours for them to fully freeze.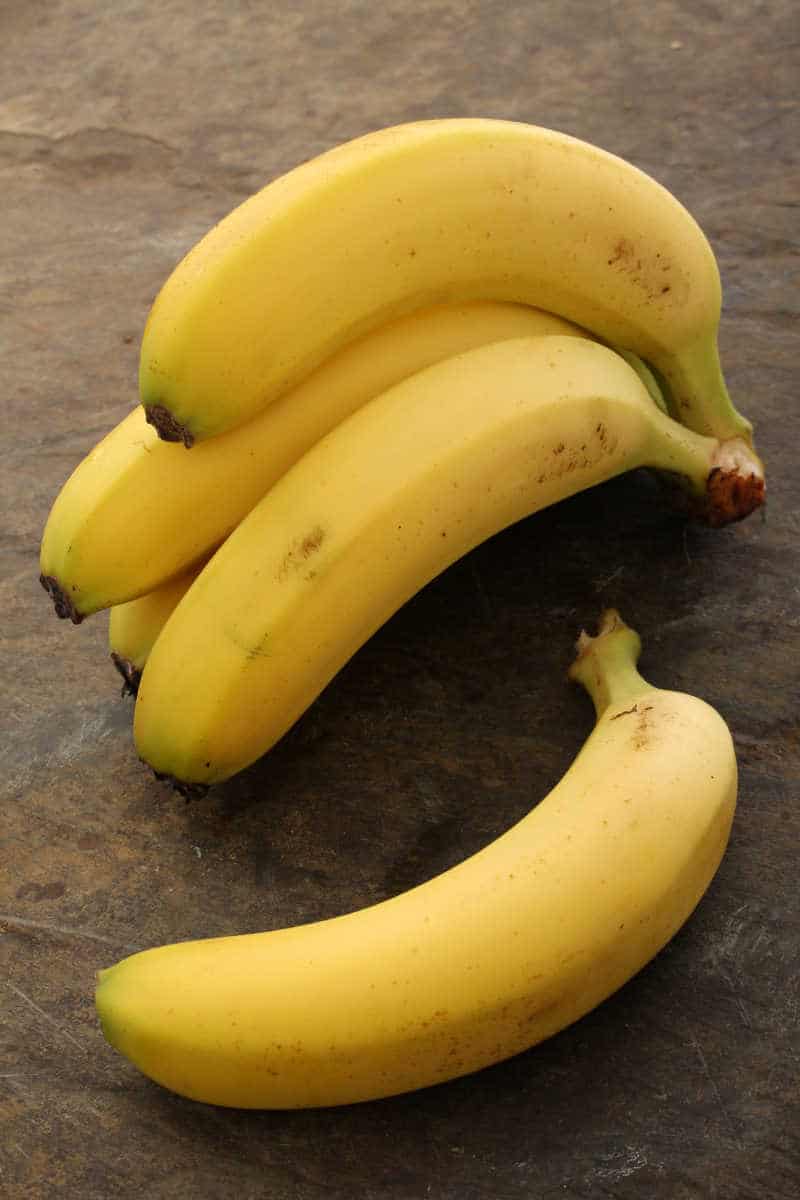 How to Freeze whole Bananas
This is the easiest way to go. Takes just a few minutes and you only need a baking sheet and a zip close bag to do it. You can break them into chunks if you would like to instead of keeping them whole and it will work the same.
Remove the Peel from the banana.
Place it whole on a baking sheet.
Place baking sheet in the freezer for 2 hours.
Once bananas are frozen, place them in a zip closed bag and store in the freezer.
How to Freeze Sliced Bananas
If you want to freeze them in pieces that is easy too! I like having frozen sliced bananas on hand for when we are making single serve smoothies, as the kids tend to use less banana in their smoothies then I do.
Peel the banana and slice it.
Place pieces of banana on a baking sheet.
Place baking sheet in the freezer for 2 hours.
Once they are frozen remove from baking sheet and place in freeze zip close bags to store in the freezer.
Love Frozen Banana treats? Check these banana recipes out!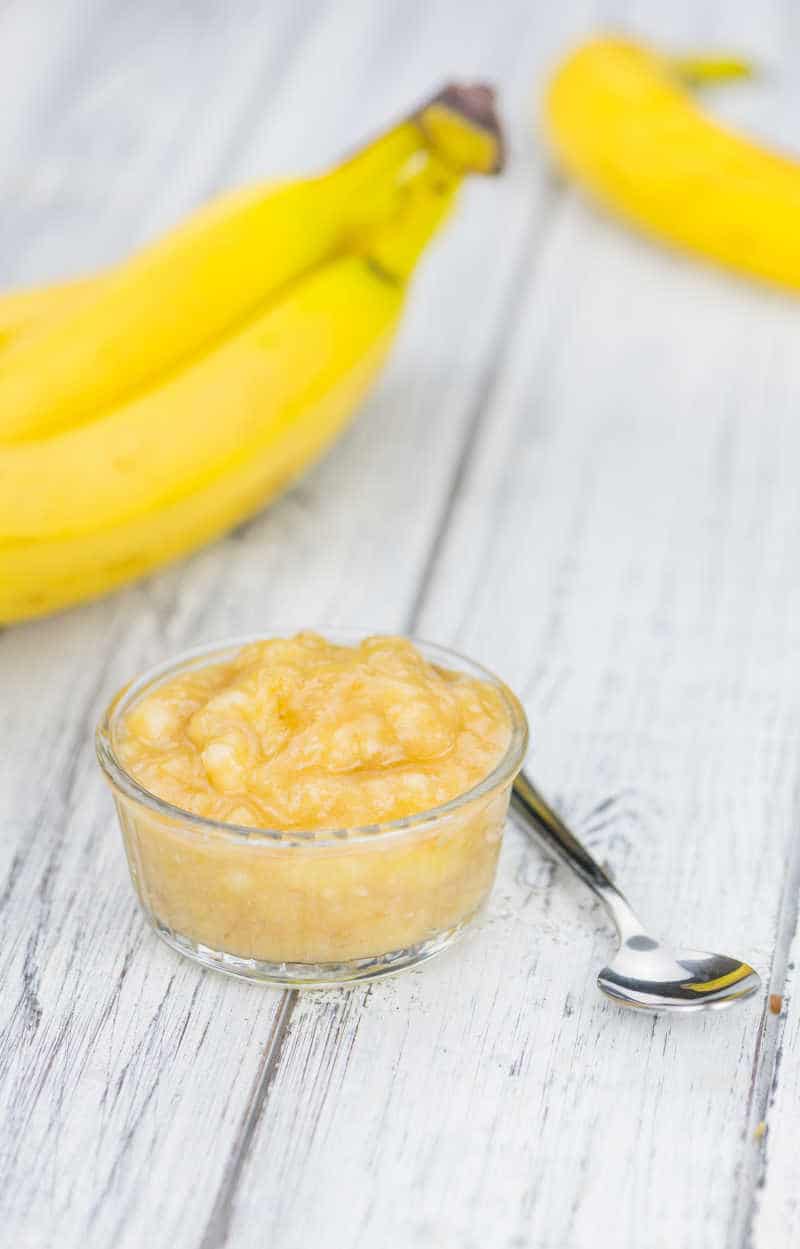 How to Freeze Mashed Bananas
I like to do a lot of baking and while it is not hard to mash bananas I like to keep mashed bananas in the freezer to bake with. Many times the bananas that are mashed in the freezer are ones that we are not going to eat before they go bad, so I mash them and freeze them to use later.
I measure out 1 cup for each bag but you can add more than that if you want to, just be sure to label the bag so you know how much is in the bag.
Peel the bananas.
Use a potato masher to mash them.
Place into zip close freezer bags.
Looking for Banana Recipes to use mashed bananas? Check these out!
I love making my life easier in the kitchen and there are lots of ways that I do that. I think it is important that everyone has a deep freezer, having a deep freezer makes it easier to keep frozen foods on hand. It also ends up saving a lot of money in the long run because you can buy things on sale and have them in the freezer for when you need them.
Looking for more Kitchen tips? Check these posts out!
Be sure to also grab the How Many Pints in a Quart? and all other liquid measurements you need printable chart! It is perfect for keeping on the fridge in the kitchen!
Join the newsletter
Subscribe to get our latest recipes right in your inbox every time we post a new one!