I love when I find bananas on clearance, they are super easy to freeze and then use later on when you need or want to make something with bananas.
When I find them on clearance they are so cheap I normally buy about 10 pounds sometimes more but not only does it save me money but it saves me time too! First I don't have to wait for them to rippen enough to easily mush and second I can freeze the bananas and just pull them out of the freezer and let thaw when I am going to make something that I need mushed bananas for!
To do this I buy Ripened bananas.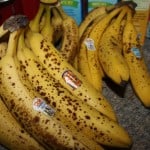 Then I mush them, in a large bowl. I use a potato masher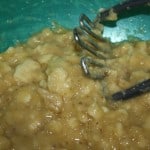 Then I stick 1 cup worth of mushed bananas into baggies and put them in the freezer!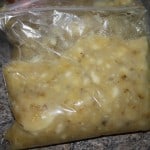 Taadaa! Mushed bananas in easy, already measured amounts! Then I can easily pull out what I need from the freezer when I am baking and making things with bananas in them! And since I stock up on them when they are on sale I am saving a ton of money too!
Join the newsletter
Subscribe to get our latest content by email.
This post may contain affiliate links. Please read my disclosure policy here