Chocolate covered Oreos are one of the best sweet treats ever. These chocolate covered Oreos are an Oreo sandwich cookie, dipped in melted chocolate and then drizzled with more chocolate.
Chocolate covered Oreos make a great party treat or dessert. Once you get the basic chocolate covered Oreo cookie recipe down you can easily get creative and make chocolate covered Oreos for any holiday.
Chocolate Covered Oreos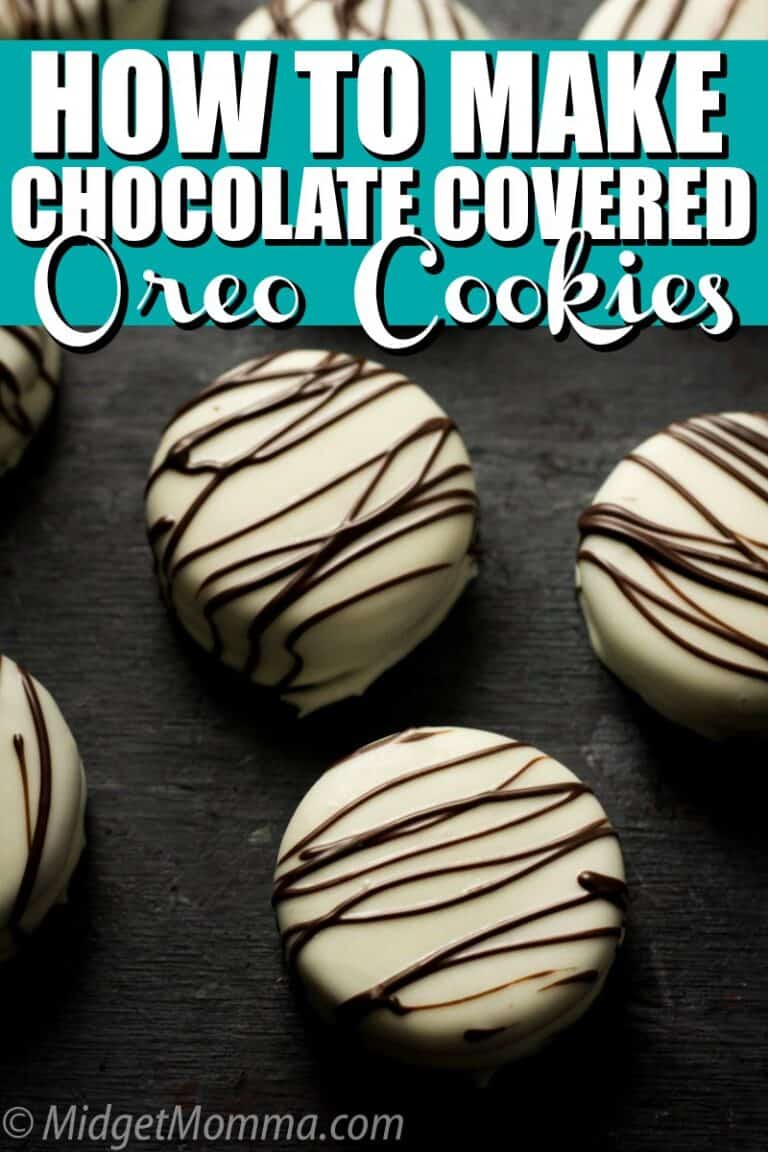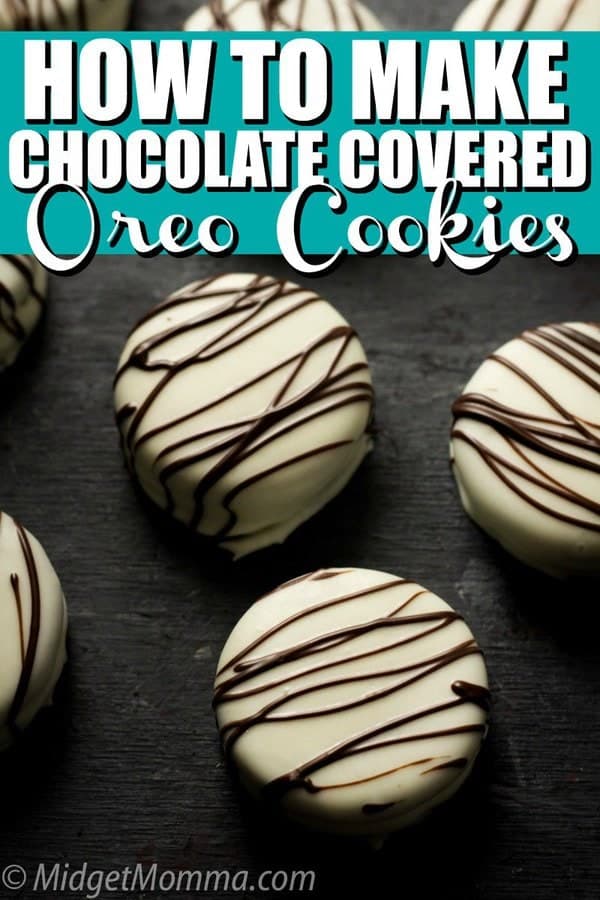 Making Chocolate Covered Oreos at home
If you go to any chocolate shop you will if overpriced chocolate covered Oreos. I will gladly pay someone else to make my salted caramels but I just can't wrap my head spending money on something I can make so easily. I am telling you making chocolate covered Oreos at home has to be the easiest dessert recipe to make!
Looking for more Chocolate Covered Oreo Ideas check these out!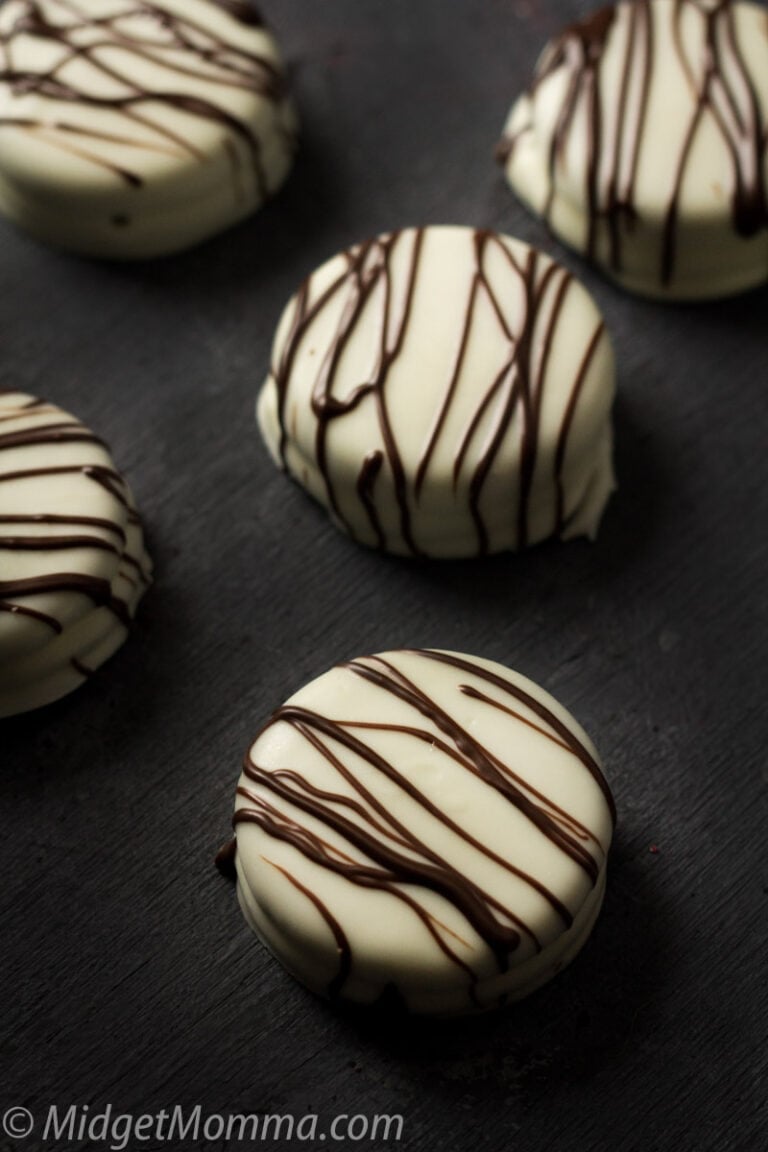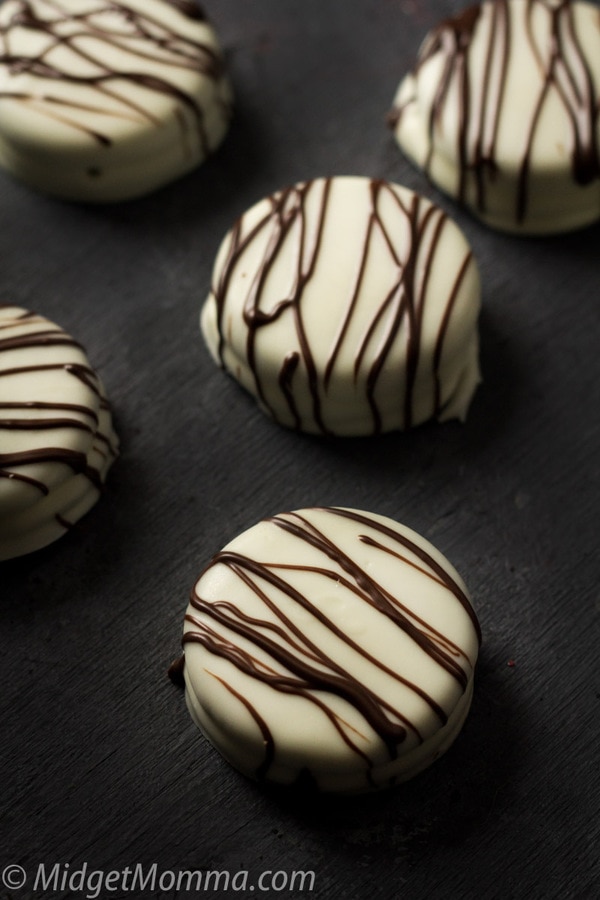 Best Chocolate for Chocolate Covered Oreos
When making chocolate covered Oreos I have found that the best chocolate to use is candy melts. Candy melts are not as temperamental as chocolate and it is much easier to work with compared to chocolate chips.
When I made these chocolate covered Oreos I used white chocolate candy melts and drizzled dark chocolate candy melts on top of them. When you are making them you can use white chocolate candy melts, dark chocolate candy melts or milk chocolate candy melts as the base and pick whichever other colored chocolate candy melts you want to drizzle on the top of them. You can also use colored candy melts and melt them just the same.
Most importantly use a quality chocolate melting chip such as Wilton candy melts or Ghirardelli Melting Wafers.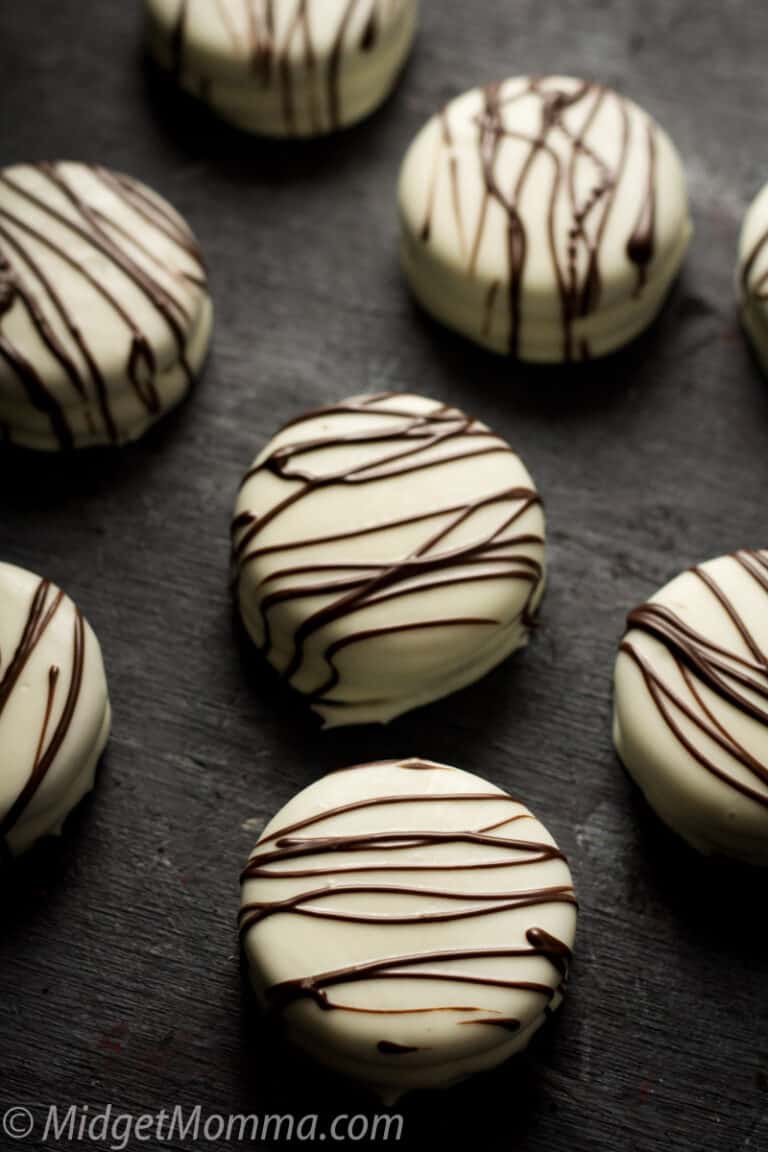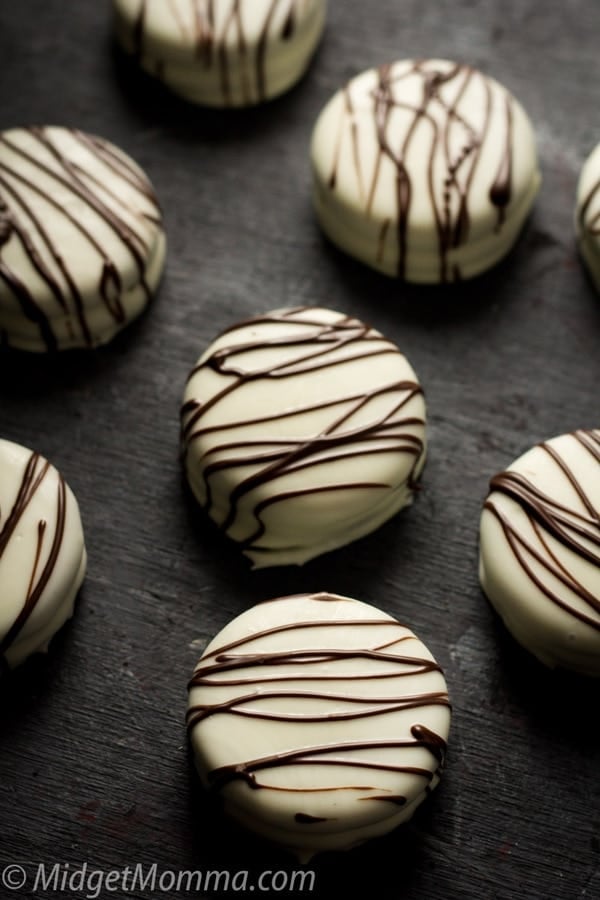 What flavor Oreo Cookie should I use?
You can use any flavor Oreo cookie that you want to. For these I used chocolate Oreo sandwich cookies, but you can use the vanilla ones or the different flavored ones as well.
How to Melt Candy Melts
When you are melting candy melts there are multiple ways to do it, however I find it best to use the microwave when I am working with candy melts and Oreo cookies.
To melt candy melts in the microwave you need to use a microwave safe bowl. Pour the chocolate into the bowl and then microwave the candy melts in 30-second increments until completely melted, making sure you don't burn it.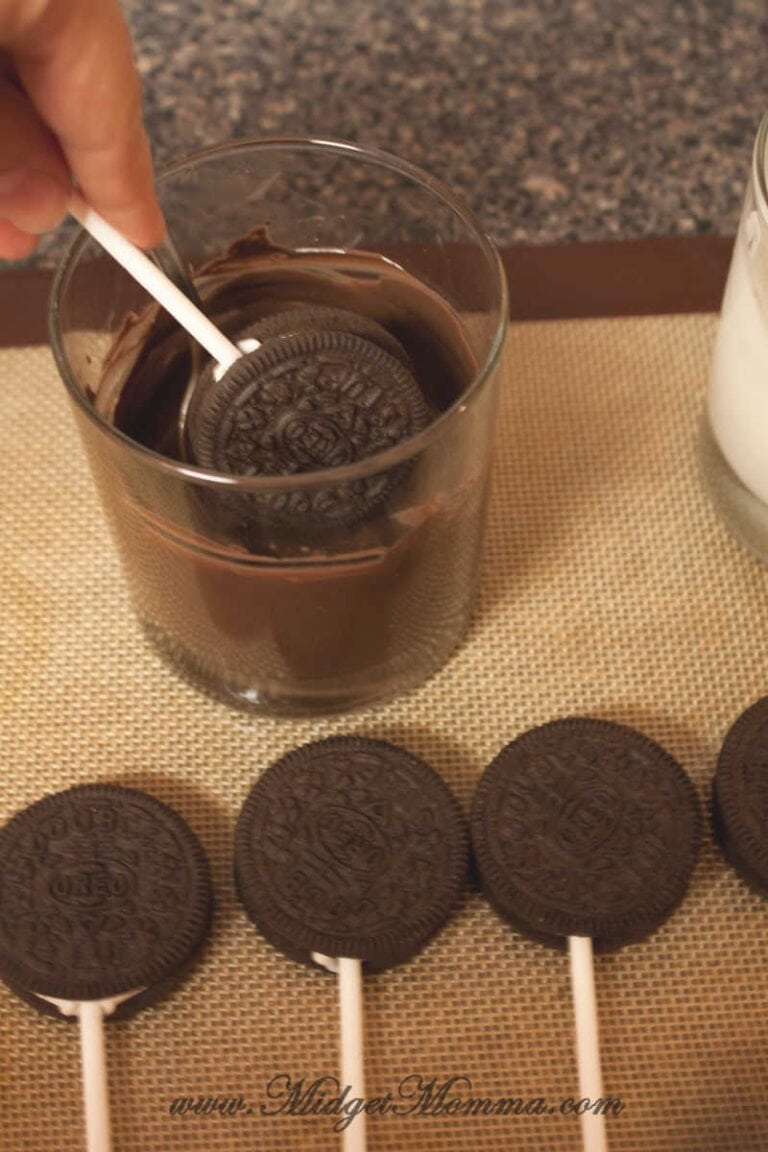 How to Dip Oreos in Chocolate
You can use a fork, a spoon or your fingers but I find that to be messy. I suggest grabbing this Dipping Tool 3-Piece Set that will make it MUCH easier to dip the Oreos in chocolate.
Dip the Oreo cookie into the chocolate while on the dipper making sure you cover all of the cookie. Then tap the dipper gently agains the bowl you have melted the chocolate in to get off any excess chocolate and then lay flat on a piece of parchment paper on a cookie sheet.
I find it best to use a bowl or a short glass when melting the chocolate to make it easier to dip the Oreos in the chocolate.
Chocolate Covered Oreos Cookie toppings
One thing I love about these cookies is how easy they are to customize. Aside from customizing the flavor of chocolate and drizzling more chocolate on top of them you can decorate them easily too.
I like to sometimes decorate mine with sprinkles. All you have to do is give the sprinkle container a shake on top while the chocolate is still warm, right after you set the cookies on the tray to cool.
If you are wanting Halloween Oreos you can sprinkle some fun Halloween sprinkles. Want Christmas Oreos use some red candy melts and add some Christmas sprinkles. Having a birthday party, use coordinating candy melts and sprinkles to decorate them to match. I could go on and on but you get the point.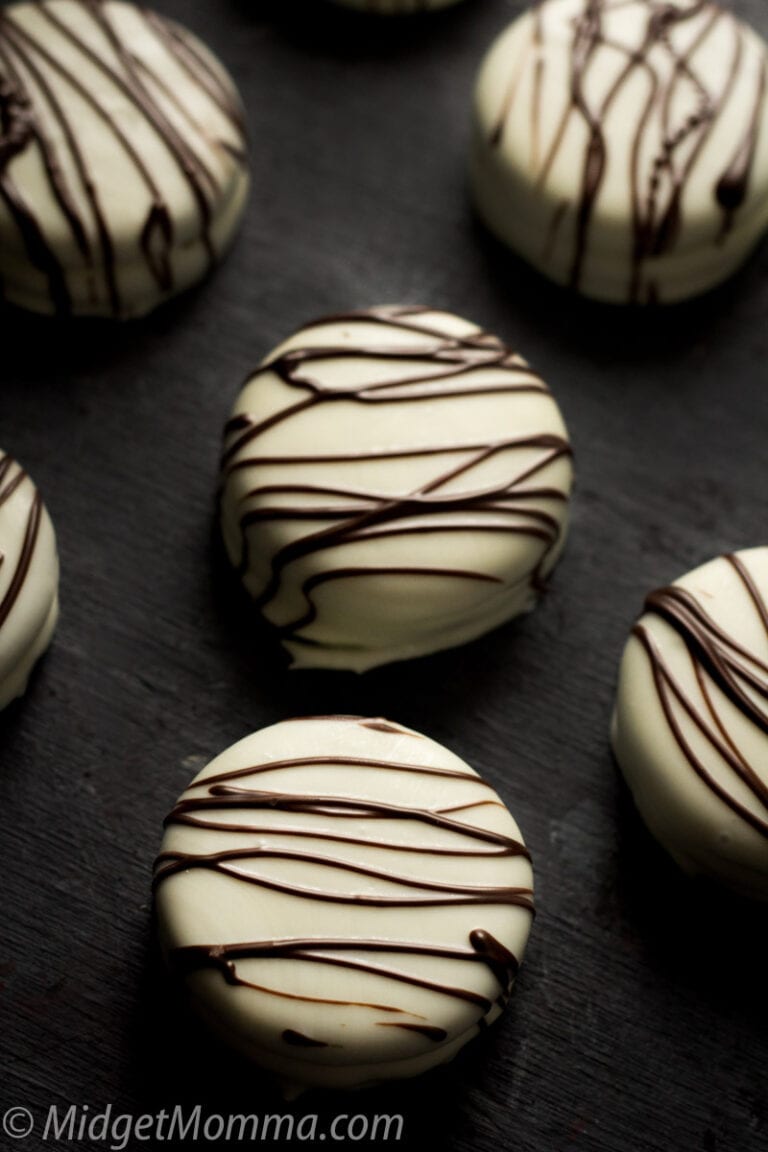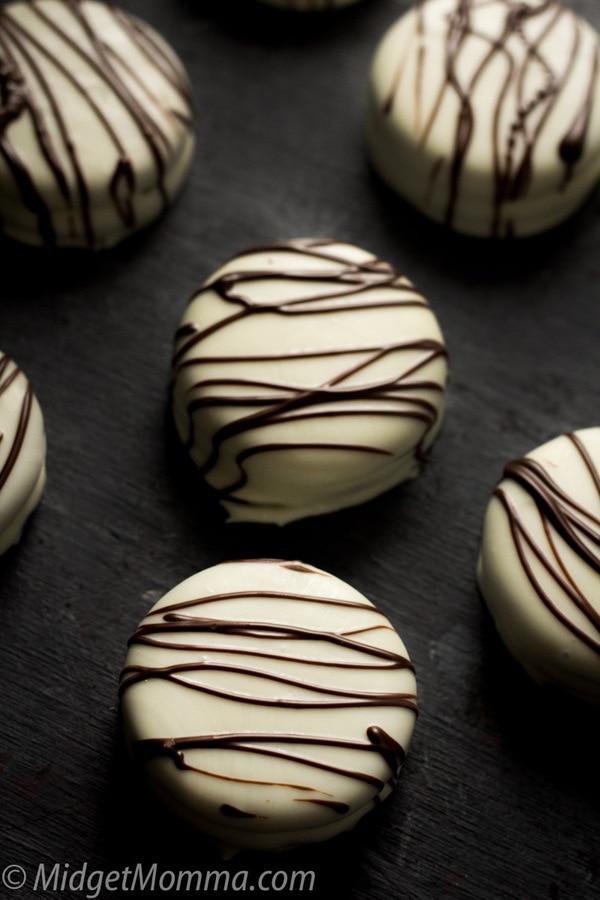 Can you Freeze Chocolate covered Oreos?
I do not suggest freezing these chocolate covered cookies. I also do not recommend leaving these cookies in sunlight or a hot area. All of these things will disrupt the chocolate that you have dipped them in.
How to Store Chocolate Covered Oreos
Chocolate covered Oreo cookies will stay fresh when they are stored in an air tight container at room temperature. When you are storing them in an airtight container you will want to layer the cookies on a single layer. Then place a piece of parchment paper and layer more. Continue doing this until you have filled up the container.
Using parchment paper between the chocolate dipped cookies will keep them from sticking together. It will also make it easier to remove the cookies from the container.
Cookie Gift Idea
If you are looking for a tasty gift idea, these cookies are perfect. You can put them in a basket or a cookie tin.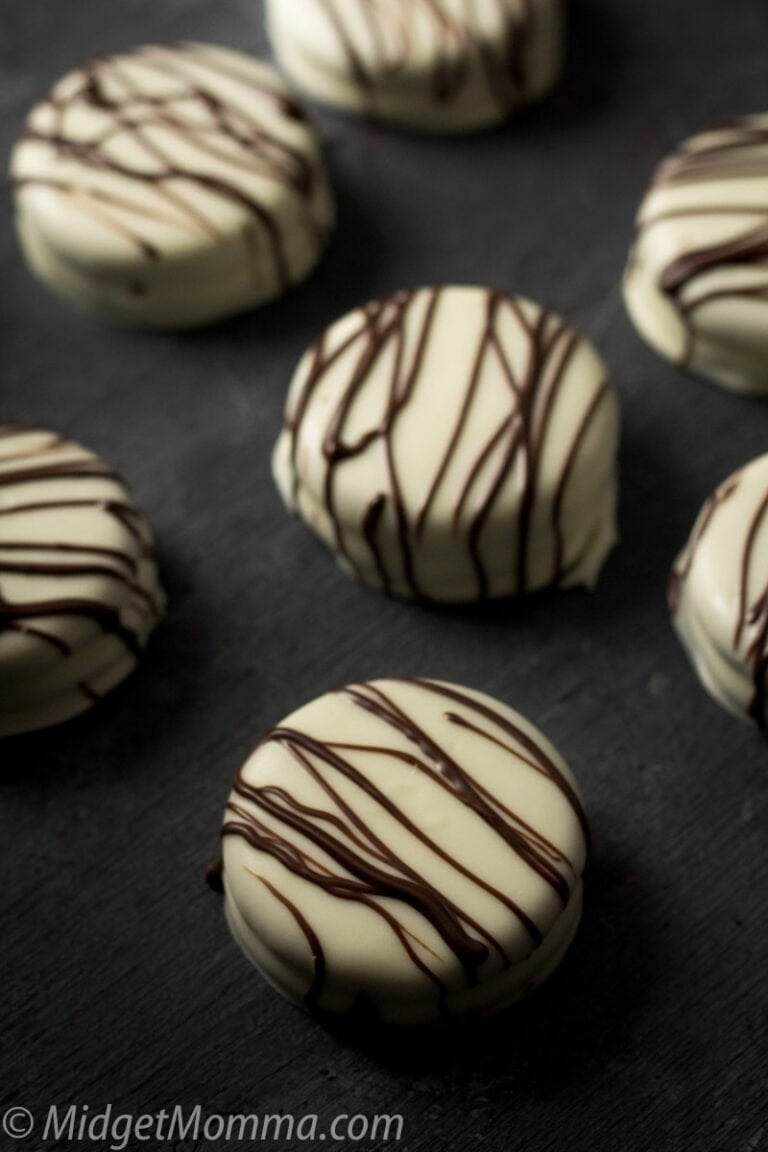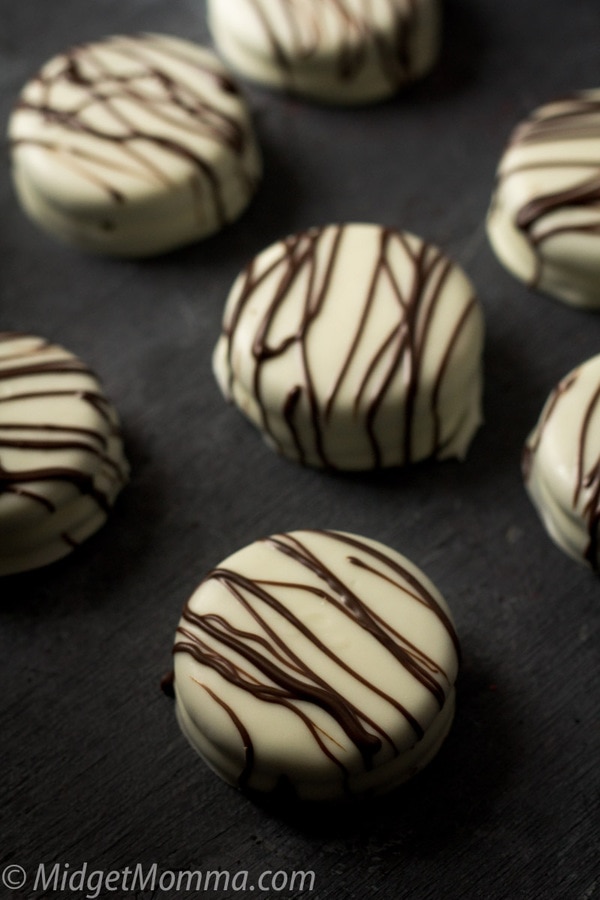 Chocolate Covered Oreos Ingredients
1 package Oreo sandwich cookies any flavor 
16 ounces melting chocolate (for dipping)
6 ounces melting chocolate (for drizzling)
How to Make Chocolate Covered Oreos
Line a baking sheet with parchment paper.
Melt the candy melts that you are using as the covering chocolate in a medium microwave safe bowl first.
Dip each Oreo cookie one at a time into the melted chocolate and then place them on the parchment paper.
Once all the cookies are covered with the chocolate melt the second type of chocolate you are using.
Use a pastry bag, spoon or fork and drizzle the second type of chocolate on top.
Let cookies sit for 30 minutes in the fridge on the cookie sheet to cool and the chocolate has hardened completely.
Remove cookies from the cookie sheet and store cookies in an air tight container.
Check out these other awesome Chocolate Covered treats!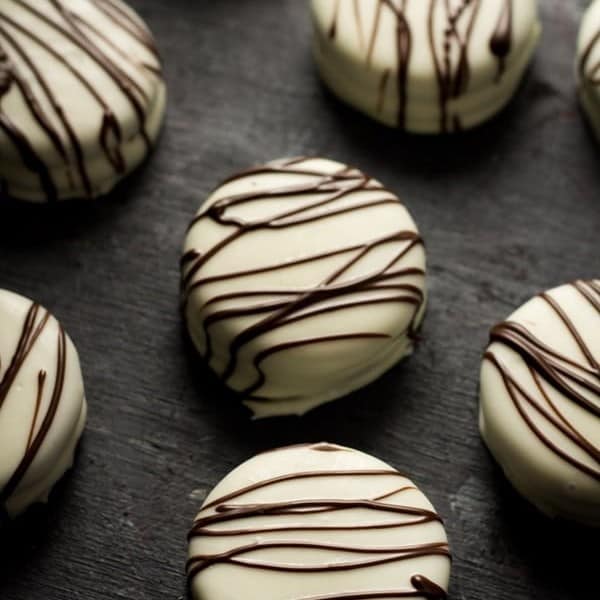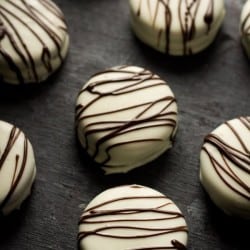 White Chocolate Covered Oreos
Servings oreos
Ingredients
36 Oreo sandwich cookies
12 ounces white melting chocolate
6 ounces dark melting chocolate
Instructions
Place the white chocolates melts in a microwave-safe mixing bowl. Microwave in 30-second increments until completely melted, making sure you don't burn it.

Dip one cookie at a time into the chocolate use fork to remove them from the chocolate then place on baking pan.

Once all the cookies are covered melt the dark chocolate in a microwave-safe bowl in 30-second increments until completely melted.

With a spoon and drizzle the dark chocolate on top of cookies.

Let sit for 30 minutes in the fridge to cool and have chocolate harden.

Remove them from the sheet pan and store in an airtight container.
Calories: 135kcal | Carbohydrates: 16g | Protein: 2g | Fat: 7g | Saturated Fat: 4g | Cholesterol: 2mg | Sodium: 65mg | Potassium: 87mg | Fiber: 1g | Sugar: 12g | Vitamin A: 5IU | Vitamin C: 1mg | Calcium: 25mg | Iron: 2mg
chocolate covered oreos, how to make chocolate covered oreos, White Chocolate Covered Oreos
cookies, Dessert
More Cookie Recipes you will love!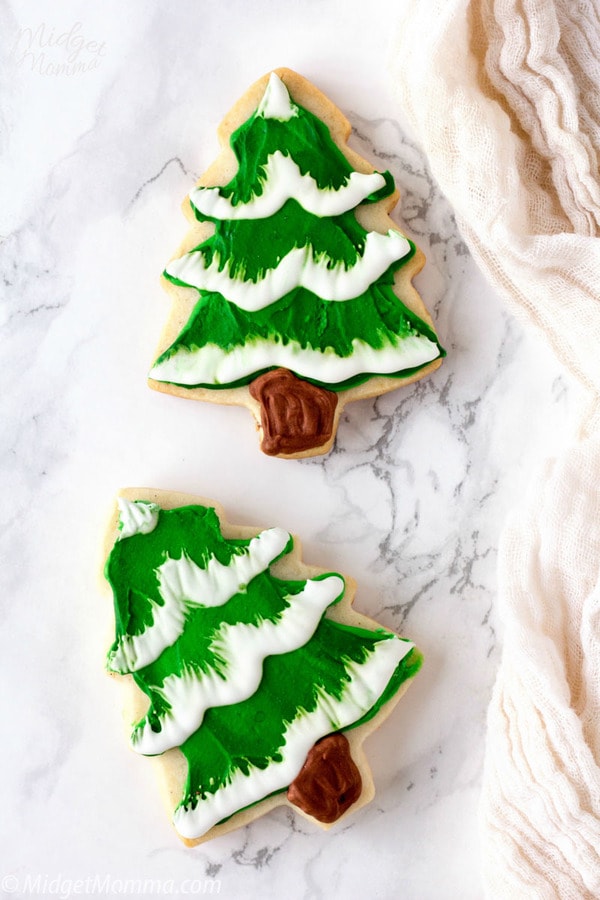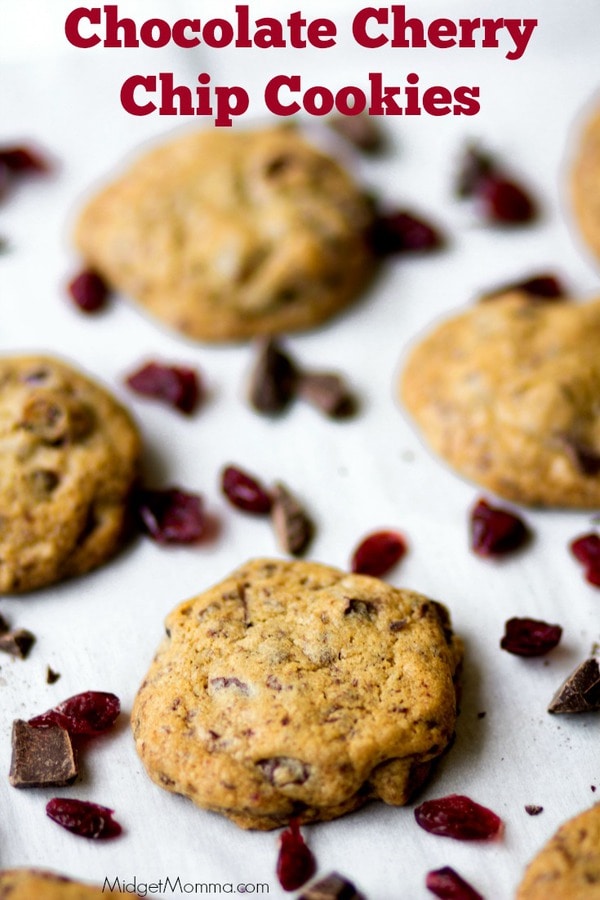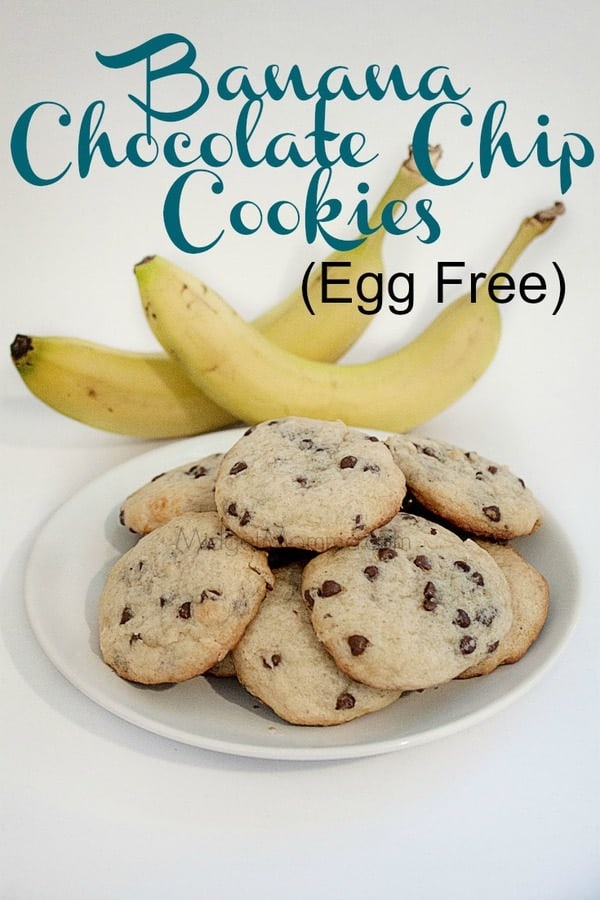 Join the newsletter
Subscribe to get our latest recipes right in your inbox every time we post a new one!