I have been trying everything to make the best pumpkin muffins. They have all been good but just not perfect. Some where too moist and some were just too dry. Than some had too much spice and some didn't have enough. After years of experimenting I finally have the perfect pumpkin muffins. I hope these muffins taste like a beautiful fall day to you. I know these are the closest thing to fall I will get these days.
Pumpkin Muffins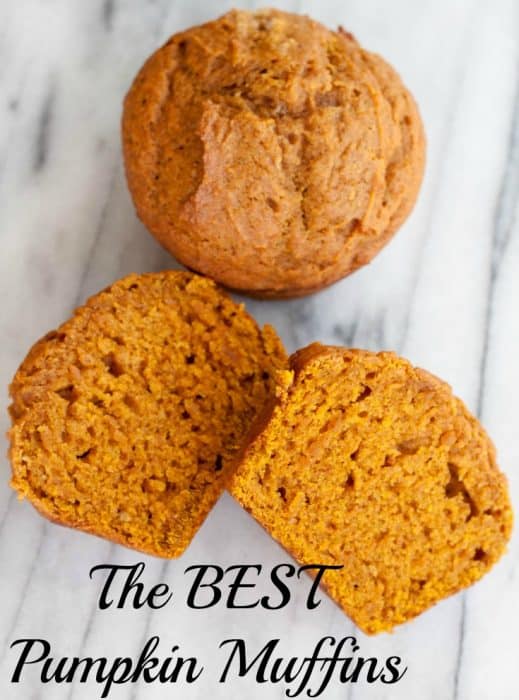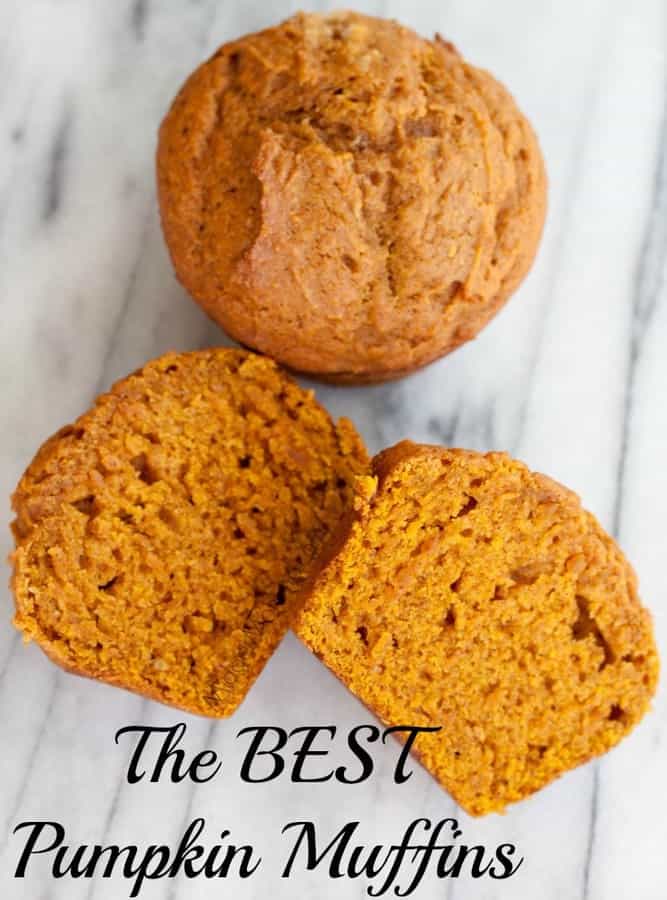 Pumpkin Muffins Ingredients
1 3/4 Cups all-purpose flour
1 Cup sugar
1 Cup brown sugar
1 Teaspoon baking soda
1/2 Teaspoon salt
2 Teaspoon cinnamon
1/2 Teaspoon pumpkin pie spice
2 Egg
1 15 Ounce can pure pumpkin puree
1/2 Cup coconut oil, melted
1 Teaspoon vanilla extract.
Pumpkin Muffins Directions
Preheat the oven to 350 degrees.
Line your muffin tins with cupcake liners or coat with nonstick spray.
Whisk together the flour, sugar, brown sugar, baking soda, salt, cinnamon and pumpkin pie spice in a medium mixing bowl.
In another mixing bowl combine the eggs, pumpkin, coconut oil and vanilla.
Gently stir the pumpkin mixture into the flour mixture, stir just until combined.
Fill your muffin tins so they are 3/4 of the way full.
Bake for 24-26 minutes, until a tooth pick comes out clean from the center.
Place on a cooling rack to cool and store in a airtight container.
Love Pumpkin? Check out these amazing Pumpkin Recipes!