As you have most likely read in another on of my articles my daughter is so picky when it comes to eats but she loves any kind of bread. So I am always to have different kinds of muffins with hidden nutrition in them around the house. Don't think because they are good for a toddler doesn't mean they are not yummy for you. They are like combining banana muffins and a carrot cake!
Get tasty recipes daily when you join us on our facebook page here! 
Banana Carrot Muffins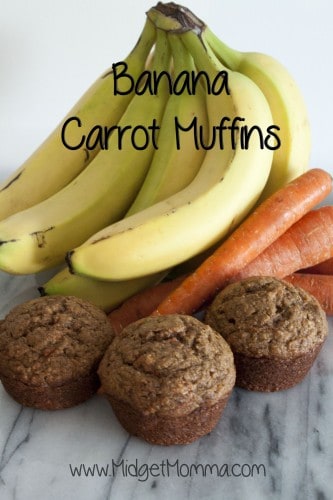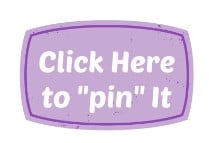 Banana Carrot Muffins Ingredients
1 cup whole wheat flour
1 cup all purpose flour
2 tsp baking powder
1/2 tsp baking soda
1/2 tsp salt
1 1/2 tsp cinnamon
1/4 tsp nutmeg
2 medium ripe bananas, mashed
1 egg
1/4 cup orange juice
1/4 cup melted butter
1/4 cup sugar
1/4 cup brown sugar
3 medium carrots, shredded
Banana Carrot Muffins Directions
Preheat the oven to 350 degrees. Grease the muffin pans. Combine flour, baking powder, baking soda, salt, and spices in a large bowl. In a mixer combine the egg and the banana together. Mix in the orange juice than the butter and sugar. Carefully fold the wet ingredients into the dry ingredients making sure not to over mix. Fold in the shredded carrots. Scoop into the muffin pans and bake for 15-20 minutes until a toothpick comes out clean from the center of a muffin. Remove the muffins from the tin and cool on a rack.
Looking for more breakfast muffin recipes? Check these out! 
Pumpkin Banana Chocolate Chip Muffins
5 Weight Watchers Points on FreeStyle