Are you throwing a Halloween party and want to provide plenty of tasty appetizers for guests to add to their plate and enjoy? You can create an impressive appetizer table loaded with some of the most delicious finger foods that not only taste good but also go perfectly with the Halloween theme. Check out these amazing Halloween Appetizers Everyone Will Love!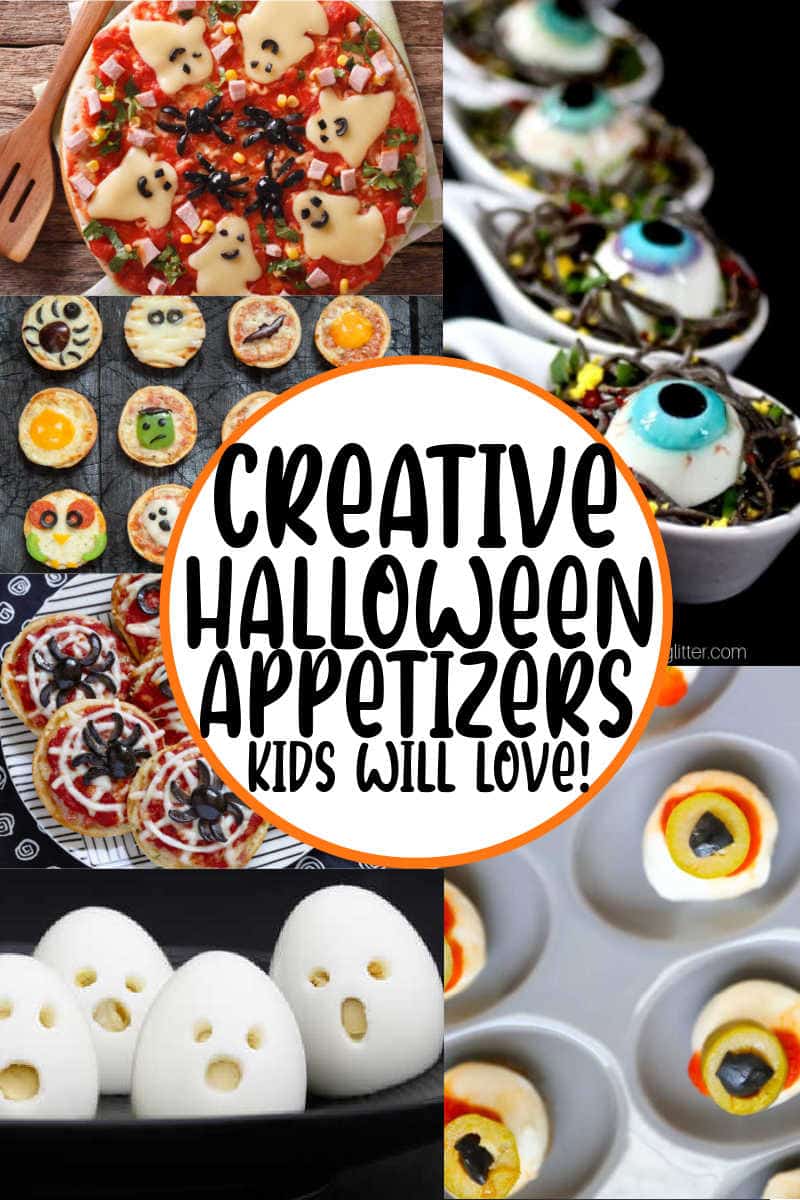 Halloween Appetizers that are Perfect for a Party
When throwing a Halloween party, or any party for that matter my favorite thing is the food. With Halloween there are so many options to make food fun, my two favorite parts of a Halloween Party are Halloween Desserts and Halloween Appetizers.
Halloween is one of my favorite holiday to make treats for. Every year I start thinking about what fun holiday treats I can come up with to make this year. I love making the whole month of October fun, and while some may think I am a bit crazy for doing so, everything I do just for fun would be perfect for using if you are throwing a Halloween party.
Throwing a Halloween Party? Be sure to check these out!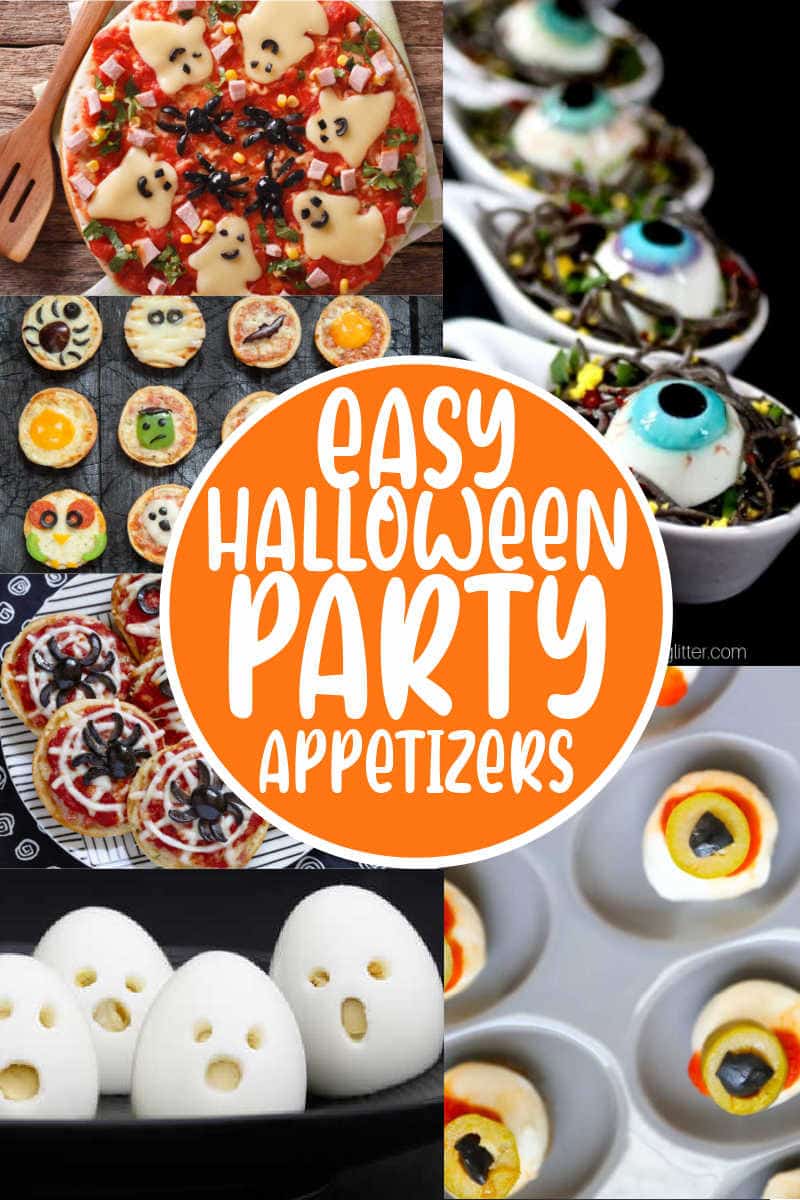 How Many Appetizers Do I Need Per Person?
The number of appetizers you decide to prepare and offer will depend primarily on the number of people attending your Halloween party. It is a good idea to have at least six appetizers for each person.
If you plan to have at least 50 guests in attendance, you should have at least 300 appetizers available for your guests to grab. However, you should also take into consideration a few different factors.
Some of your guests may choose to bring people with them to the event, and some guests might be hungrier than others. It is not a bad idea to have extra appetizers to go around.
Tips for Setting Up Halloween Party Appetizer Table
When setting up a Halloween party appetizer table, always use a table cover. You can find Halloween-themed table covers that will look great. It is far more convenient to use a table cover because you can easily remove it at the end of the night without worrying about having to do a bunch of cleaning.
Make your display look even more appealing by using cake stands and other equipment to spread out your appetizers.
Guests can easily see all the appetizers you are offering and grab what they would like to add to their plates.
You should consider grouping certain food items together on the table. For example, you can keep the sweets on one side, hot appetizers on another side, and cold appetizers in a different spot to make it easier for your guests to find what they want.
Have a successful Halloween party by creating the perfect appetizers and putting them out on display in an organized manner. Your guests will enjoy the great food, music, spooky fun that you have prepared for them. They can dance around, show off their costumes, and grab appetizers from the display tables when they start to feel hungry.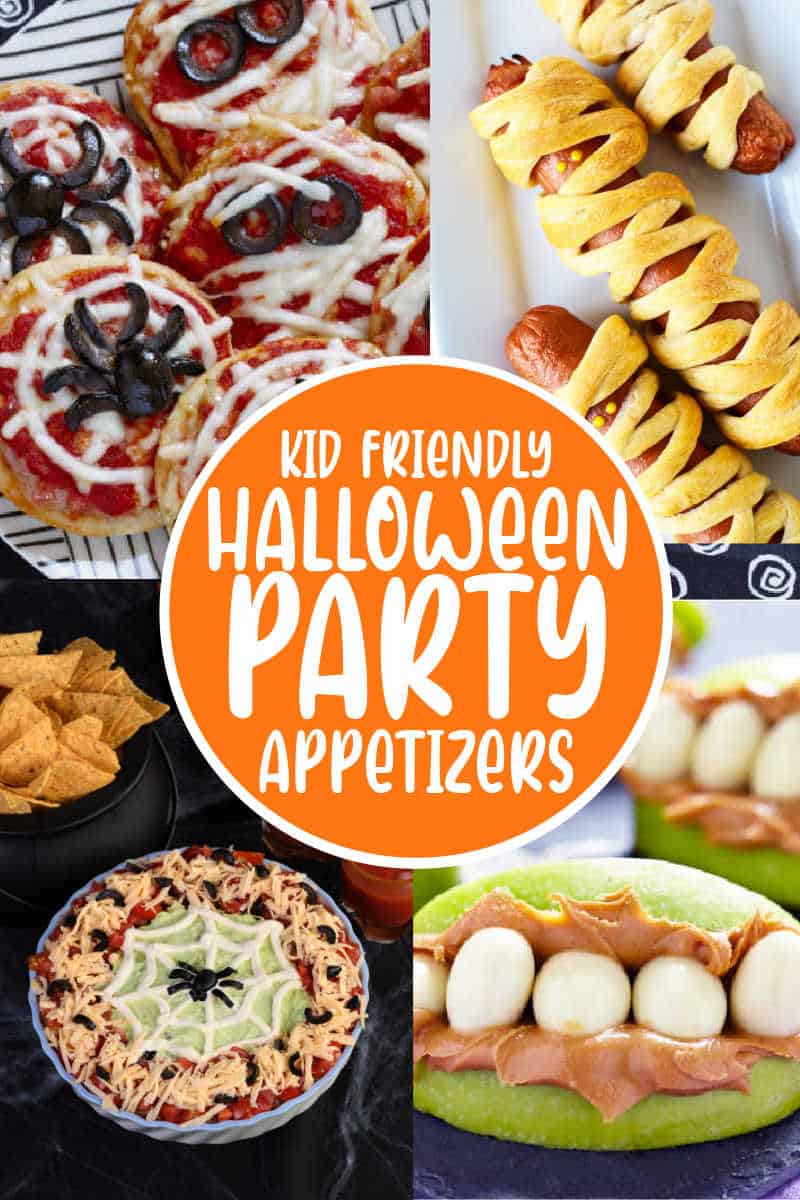 Easy Halloween Appetizers
You can make plenty of easy Halloween appetizers that your guests will enjoy having throughout the party. Not sure what to make? No worries! Try some of the following easy Halloween appetizers.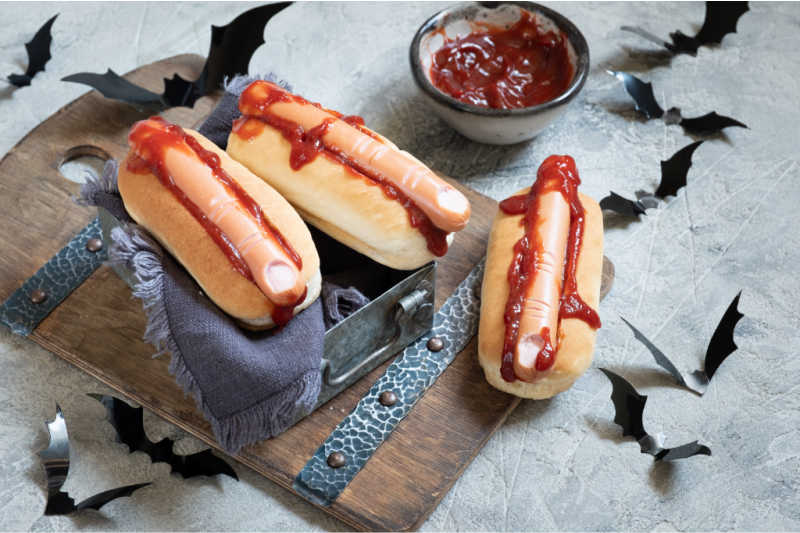 Hot Dog fingers. Cook the hotdogs and cut a portion out of the top to look like a finger nail, place in a hot dog bun with ketchup.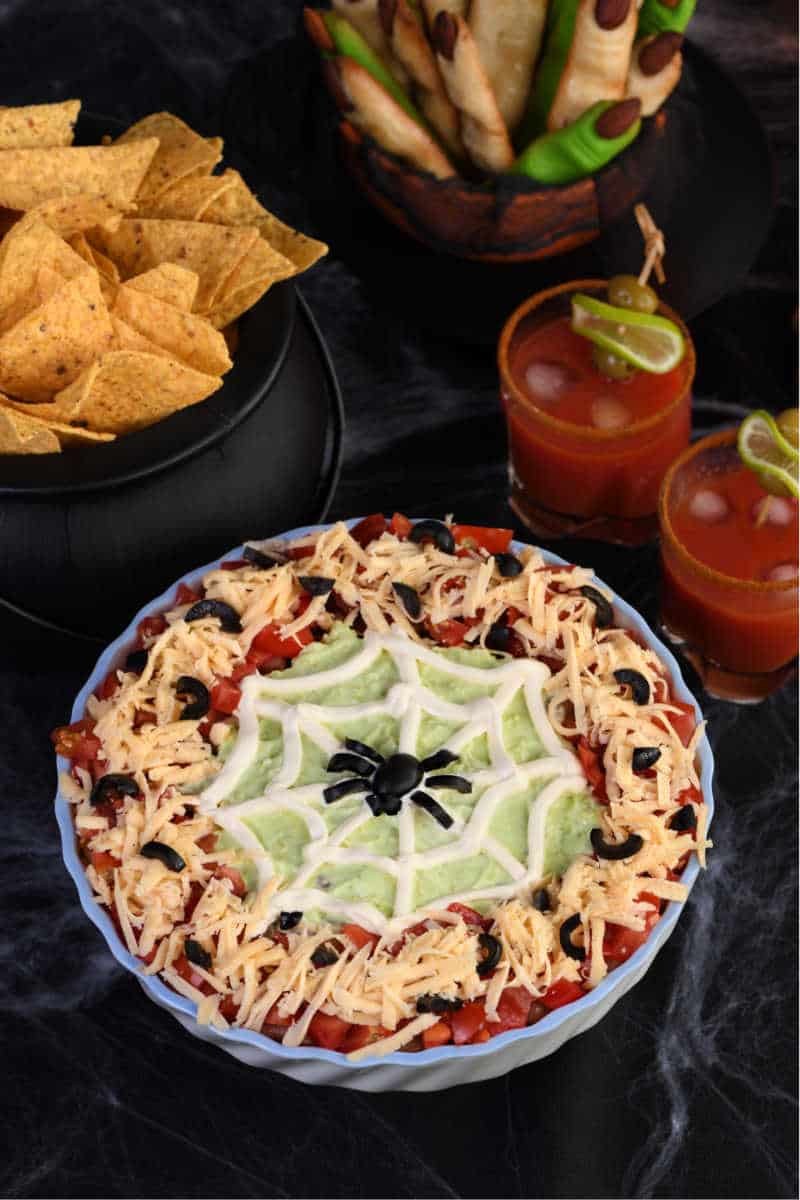 Guacamole with Chips. Create a spooky guacamole dip using sour cream on top to create a web. You can make spiders on the top of the guacamole dip using black olives. You can also make taco dip to look like a spider web as well.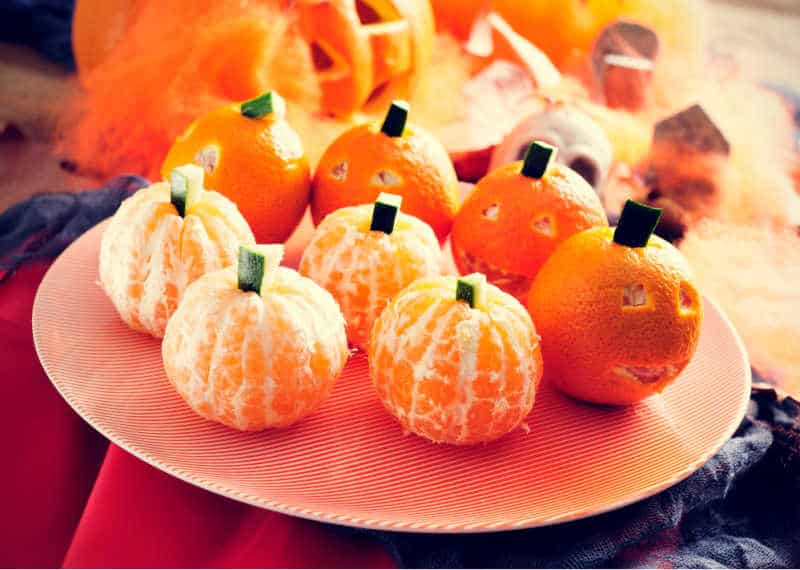 Mandarin Oranges pumpkins. You can peel them and place a piece of cucumber or celery on the top as the stem, or you can carve the orange peel to look like a Jack-O-Lantern.
Cheese and Crackers. Use Halloween-themed cookie cutters to cut slices out of cheese and spread them out on a tray with assorted crackers.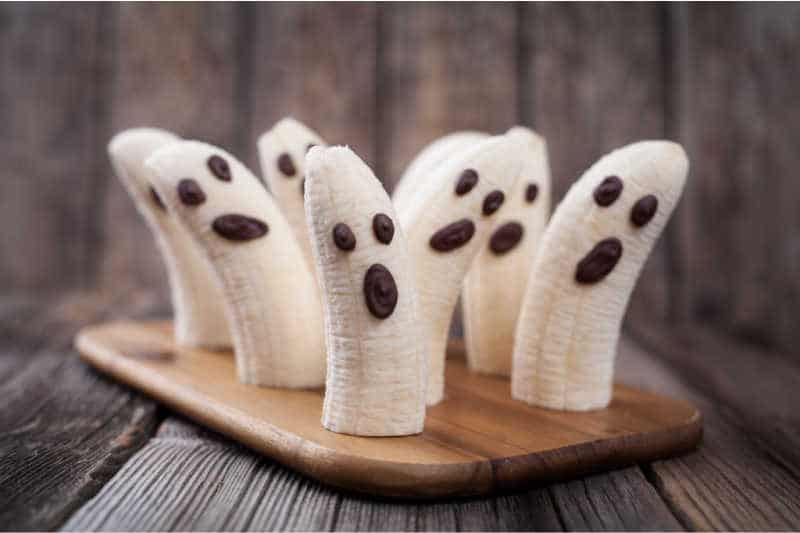 Ghost Bananas. Peel the banana and cut them in half. Then use melted chocolate or mini chocolate chips to make a face on each piece of banana.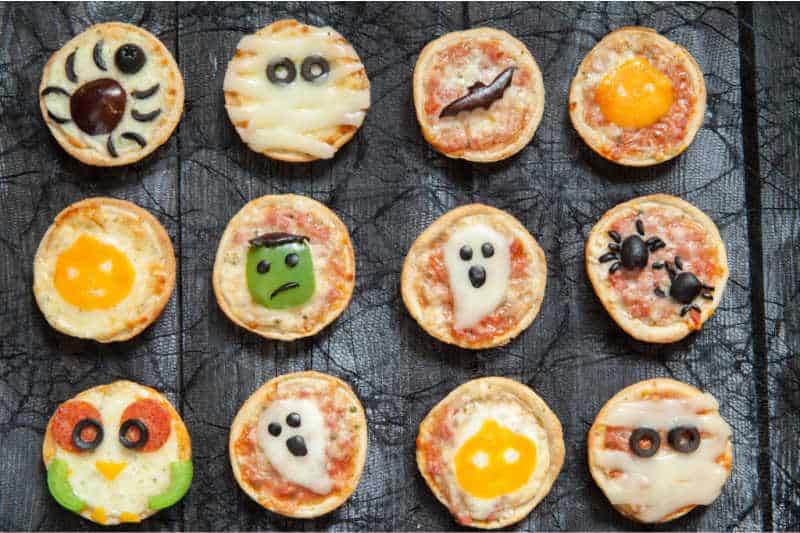 Halloween Pizza. You can use tortillas, english muffins or homemade pizza crust and make Halloween themed pizzas.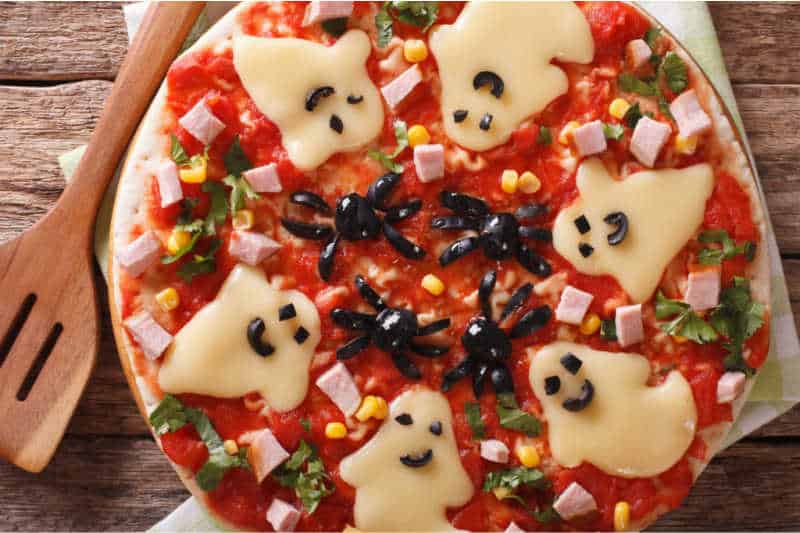 Ghost Shaped Pizza. Use homemade pizza crust to make shaped pizzas and use a cookie cutter to make cheese shaped like ghosts. You can top with just the ghosts or add other toppings too.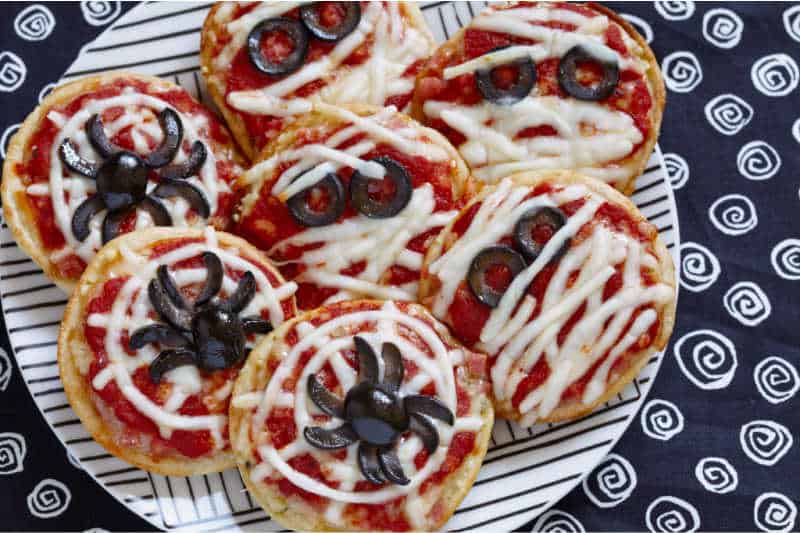 Mummy Shaped Pizza. Use homemade pizza crust to make shaped pizzas and use the cheese with some olives to make the pizza look like a mummy.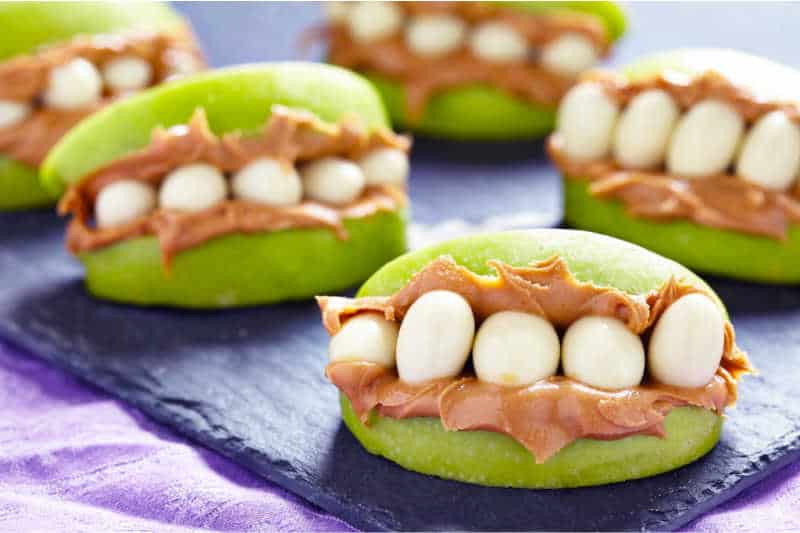 Monster Mouths. Using apple slices, layer one side with peanut butter, then place mini marshmallows on top. Layer a small amount of peanut butter on another apple slice and place on top of marshmallows to form a mouth.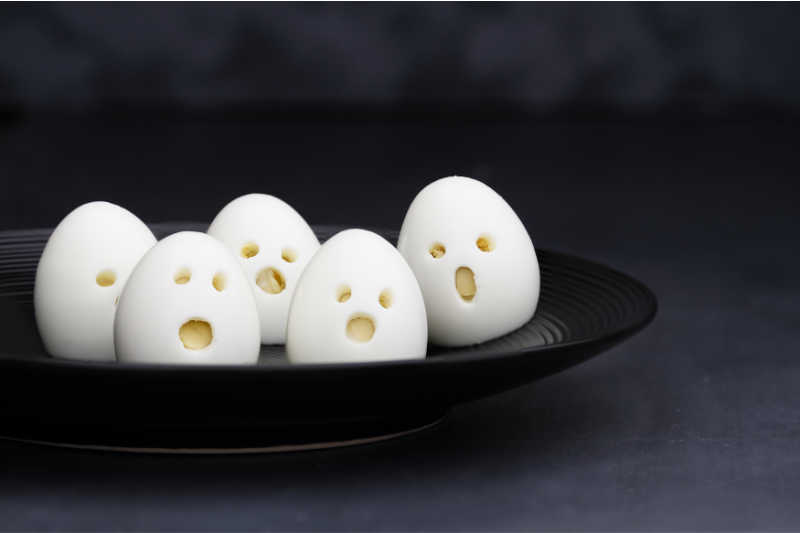 Ghost Hardboiled eggs. Hardboil eggs and then using a small knife carve out eyes and a mouth to make them look like little ghosts.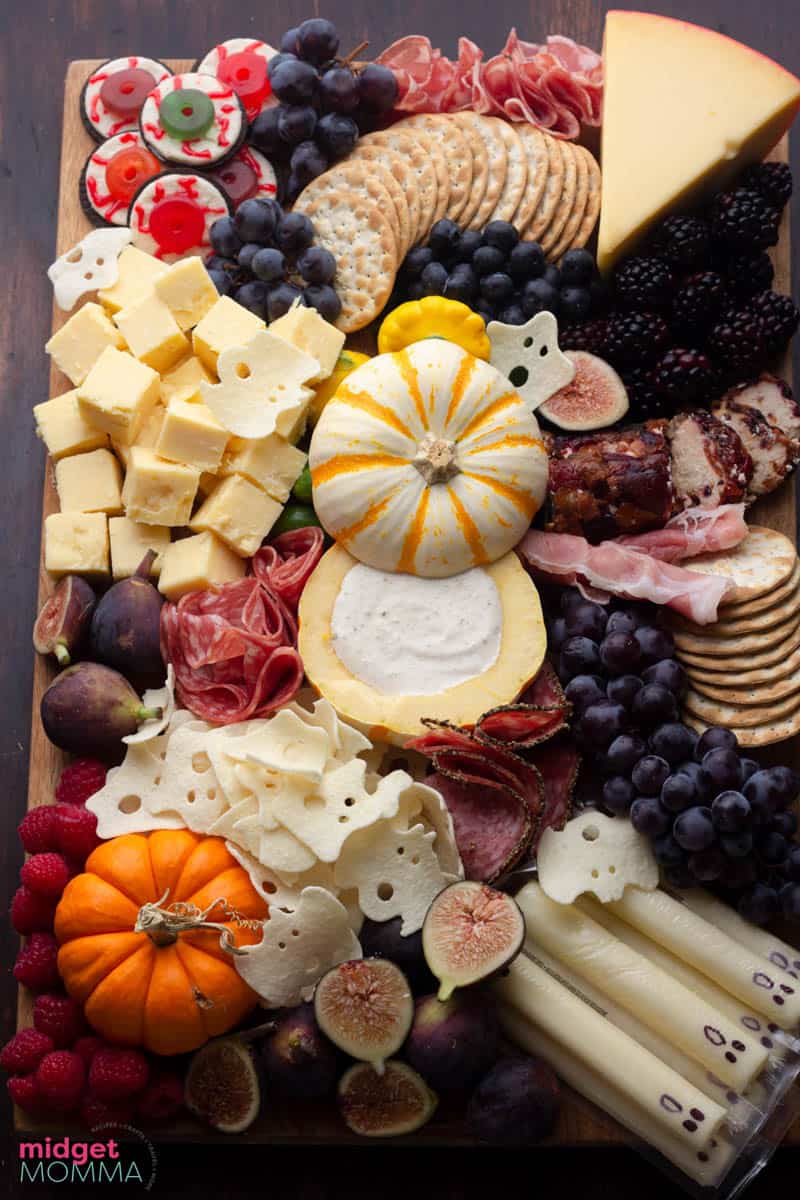 Halloween Meat and Cheese Board. Add your favorite meats and cheese with spooky colors and put it all together on a board.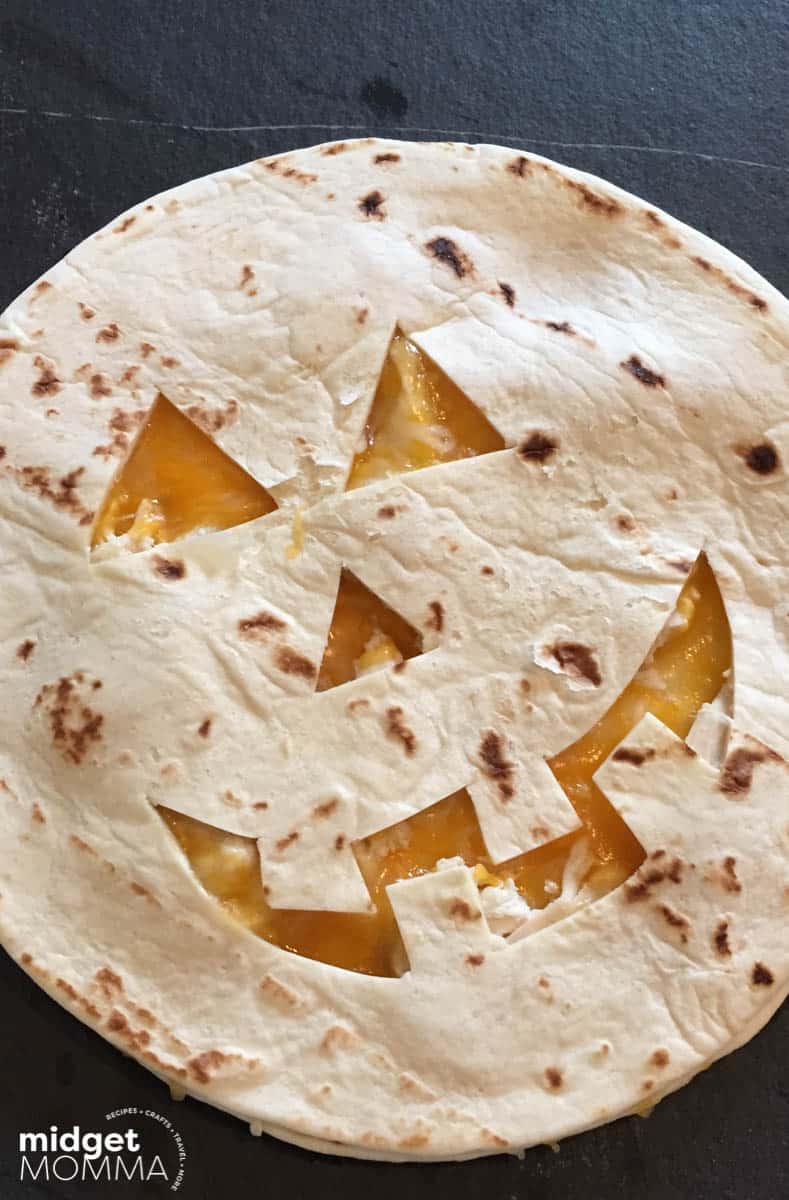 Jack-O-Lantern Quesadillas. Serve with homemade guacamole or homemade salsa.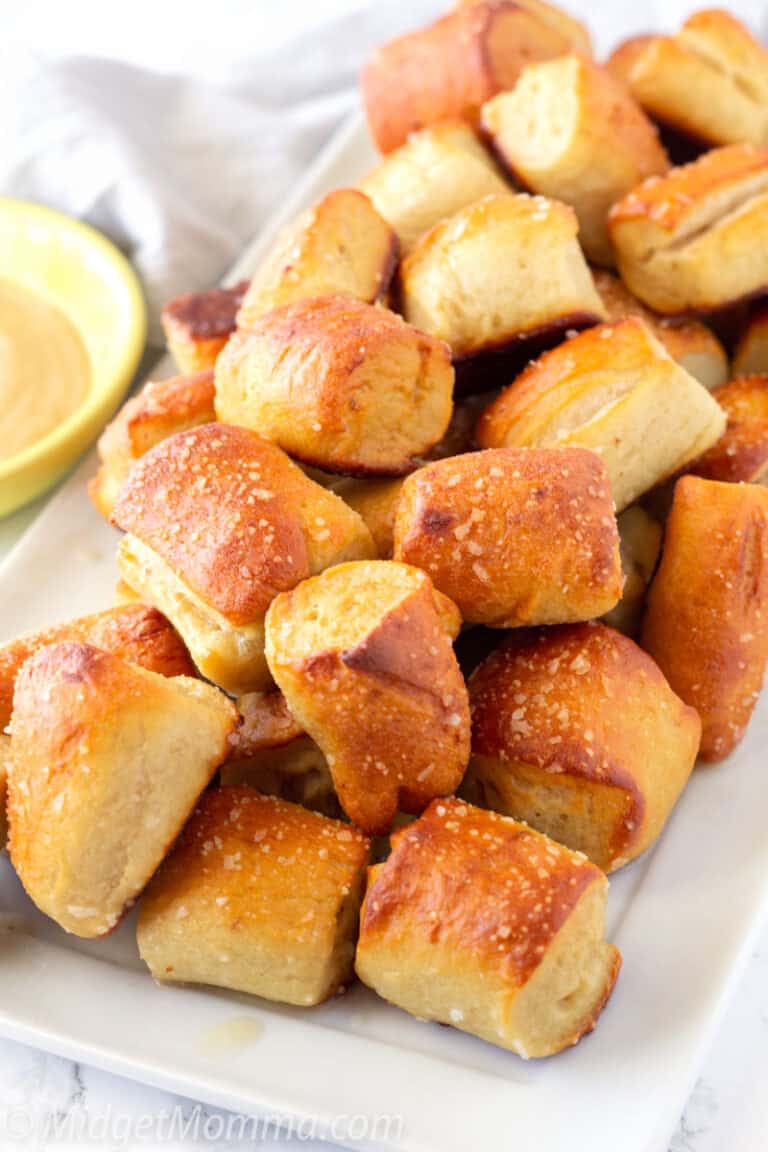 Homemade Pretzel Bites. While not Halloween themed, these pretzel bites are amazing and always a big hit.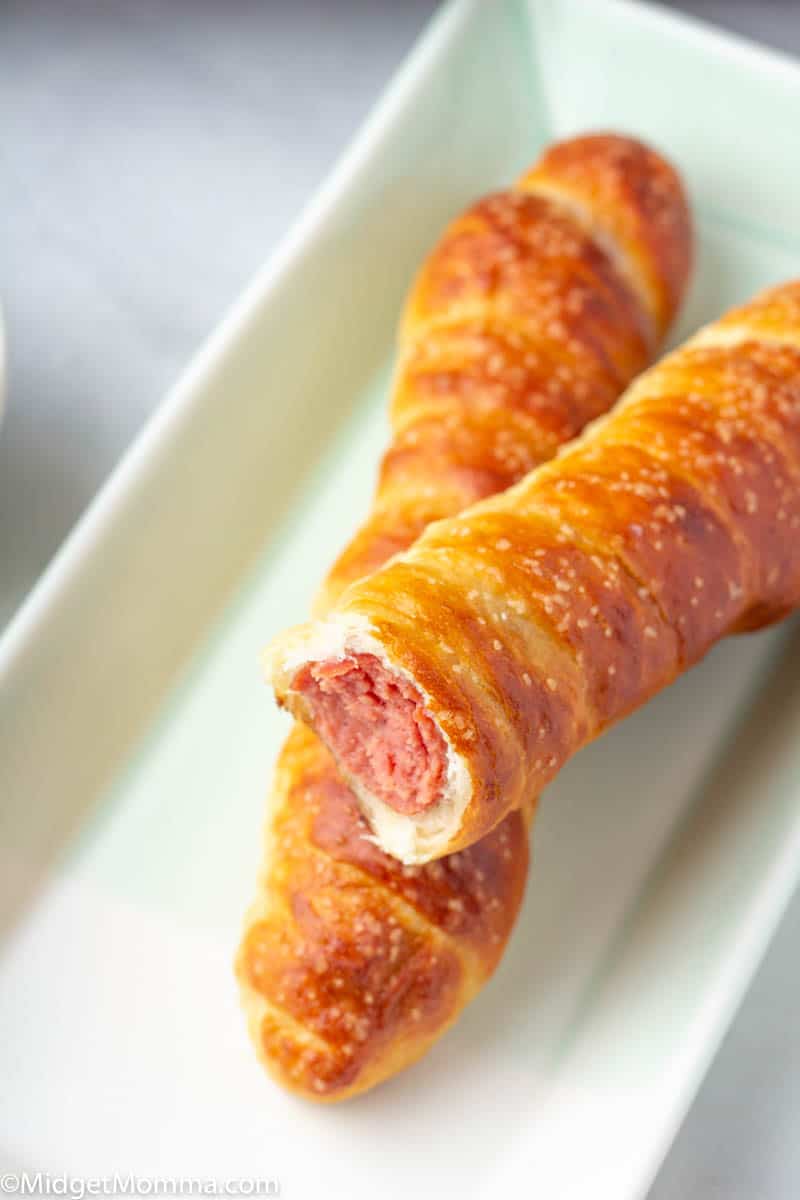 Pretzel Dogs. Wrap the pretzel dough around the hot dog to look like a mummy.
Mummy Hot Dogs. If you are wanting to go with the traditional hot dog and crescent rolls, make these super cute hot dog mummies.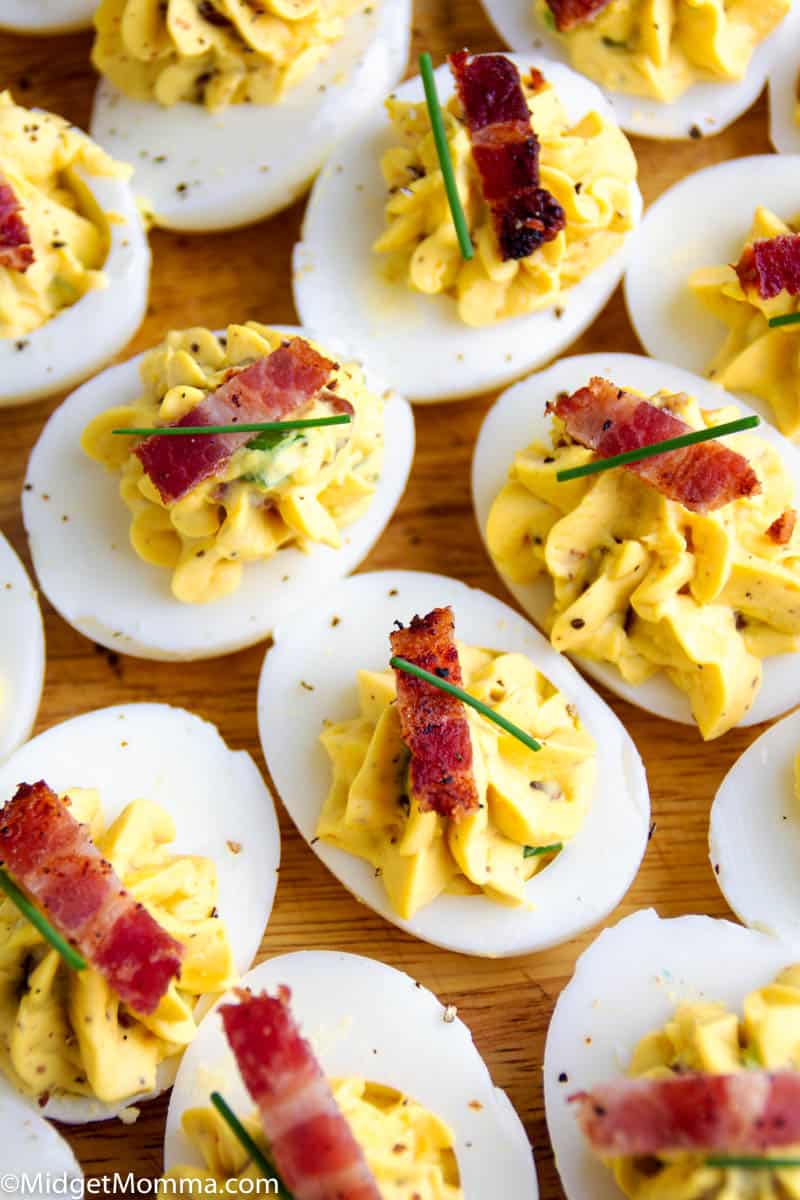 Bacon Deviled Eggs. Add little bit of orange or green food coloring to make them Halloween themed.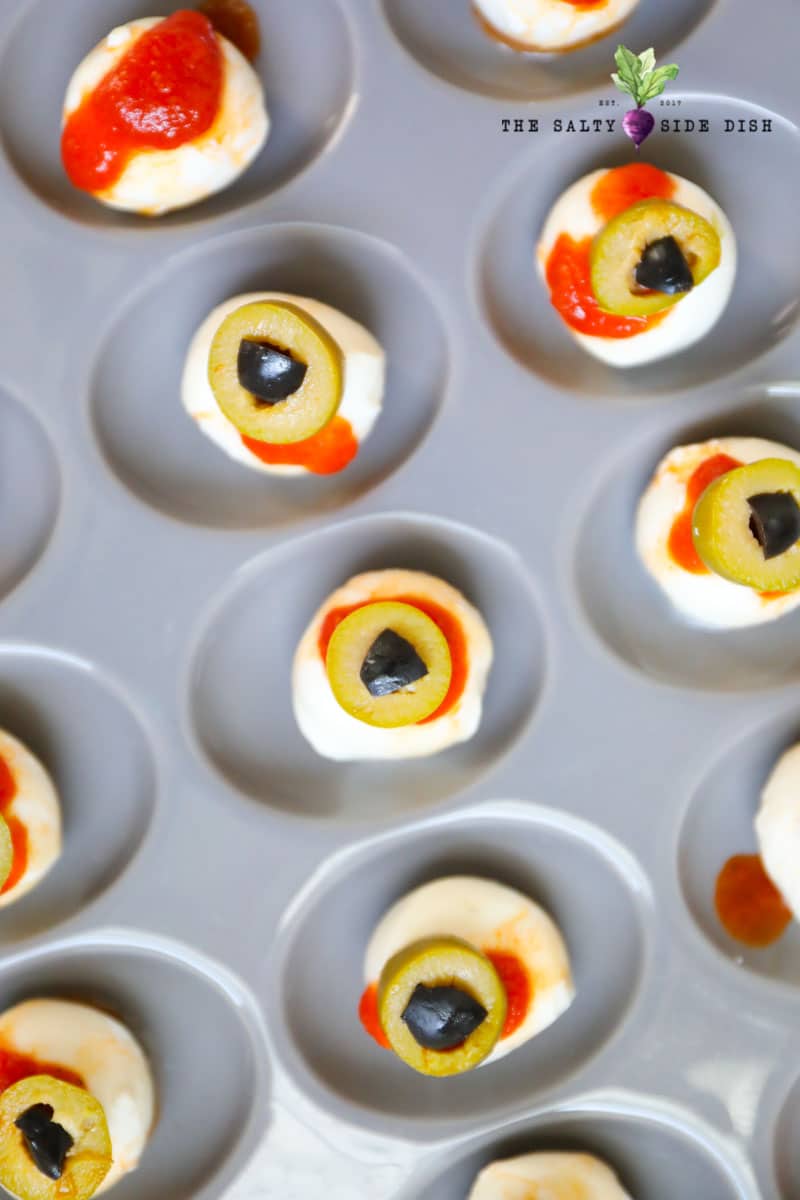 Mozzarella Eyeballs. These gross but tasty Monster Eyeballs are perfect for setting out as an appetizer!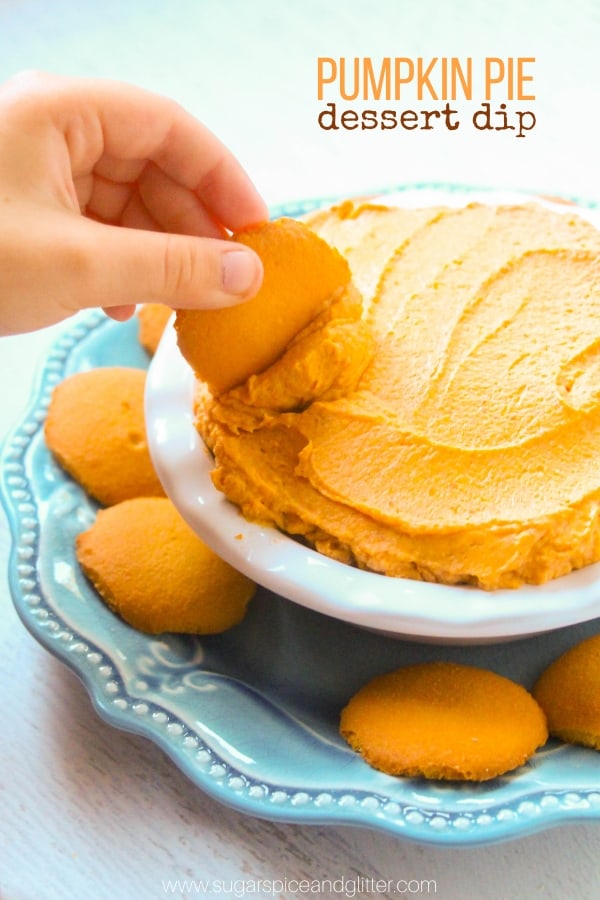 Pumpkin Pie Dip. If you want a sweet treat on the appetizer table, this pumpkin pie dip is perfect!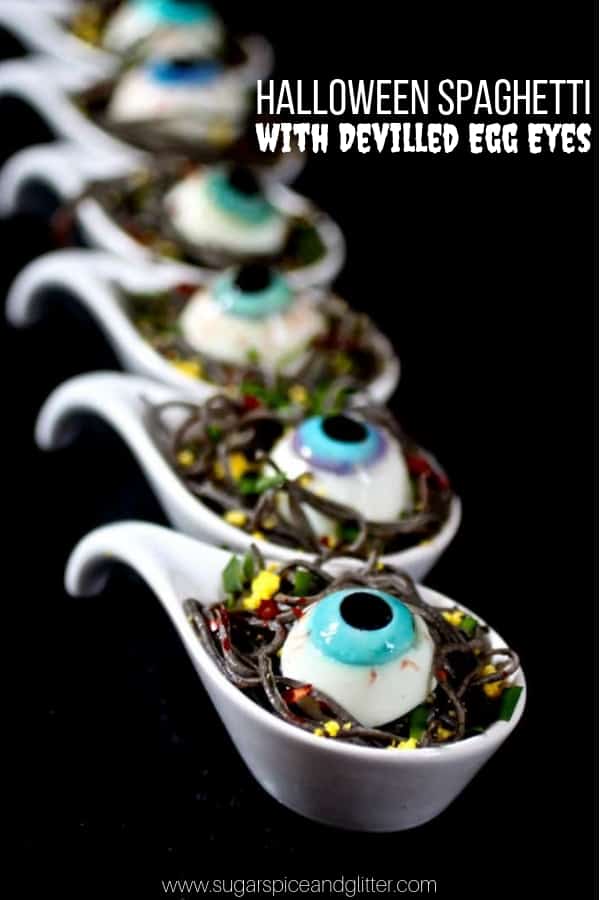 Halloween Spaghetti with Eyeballs. Make the spaghetti and put in individual serving dishes for a spooky appetizer that would also work great for a meal!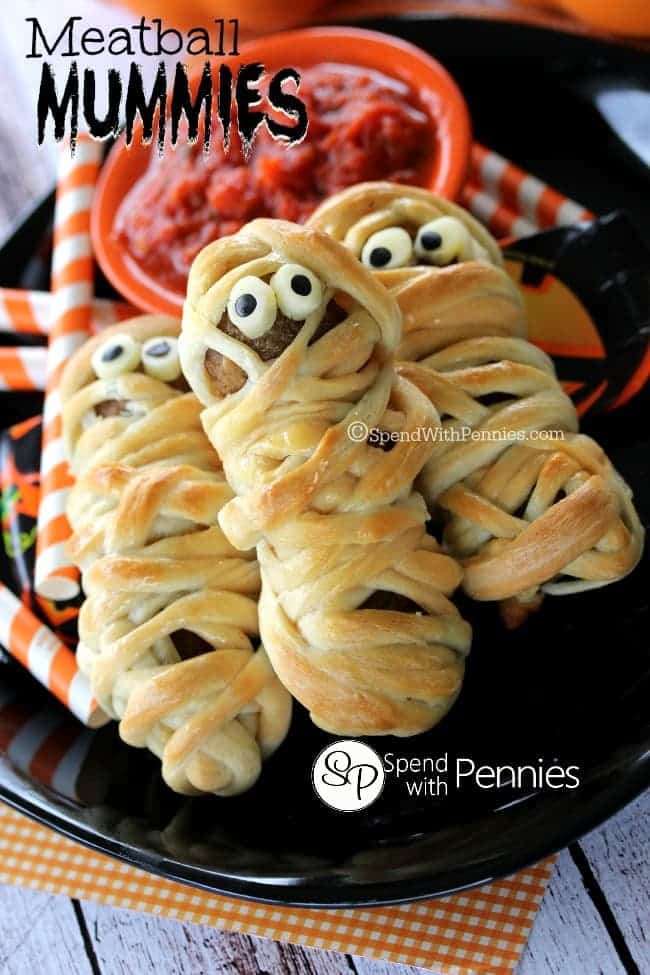 Meatball Mummies. Instead of hot dogs, use meatballs to make these adorable meatball mummies.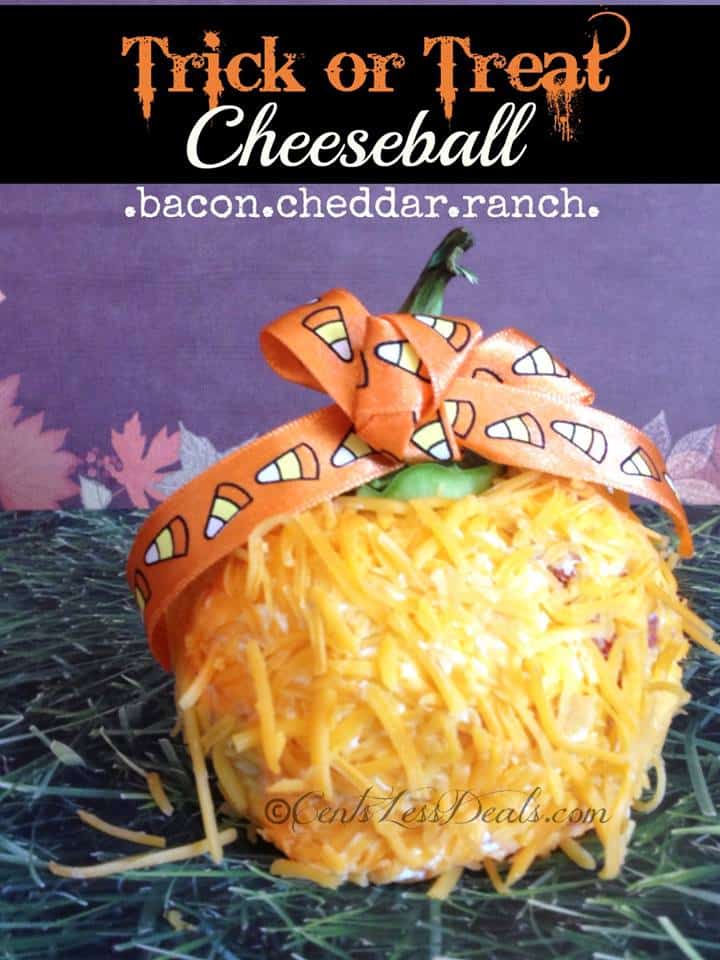 Pumpkin Cheese Ball. Have fun with the cheeseball and turn it in to a super cute pumpkin!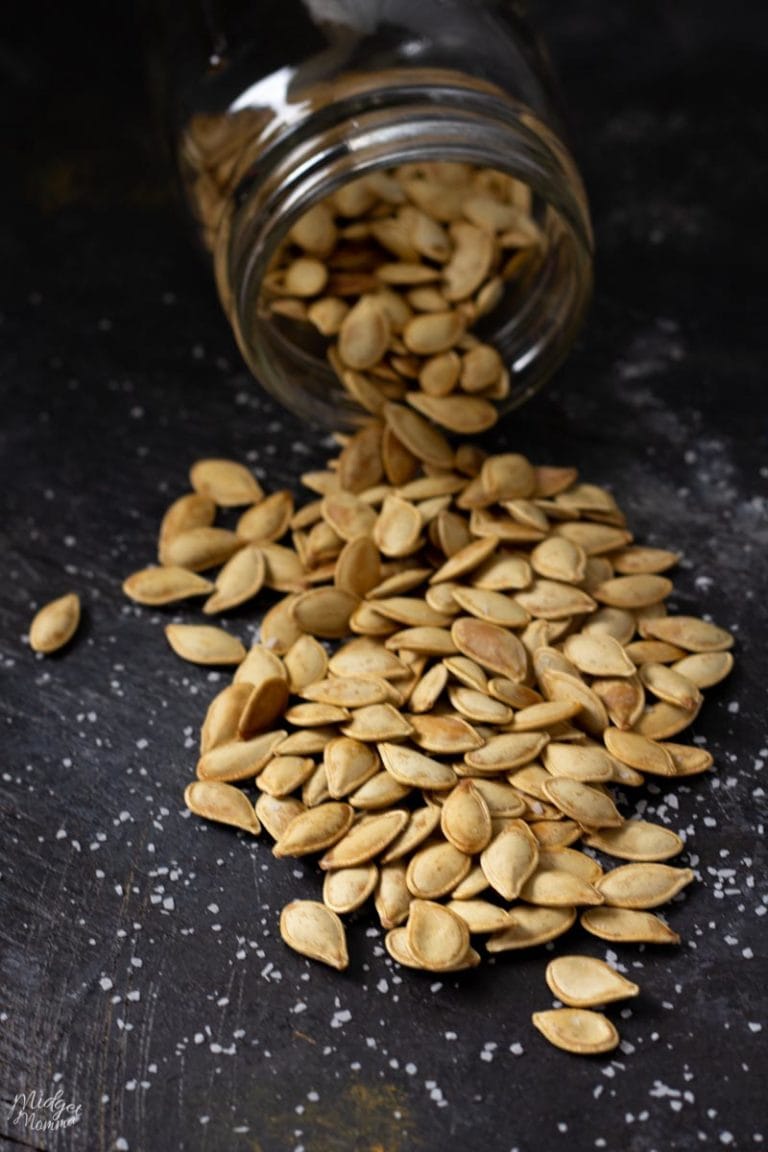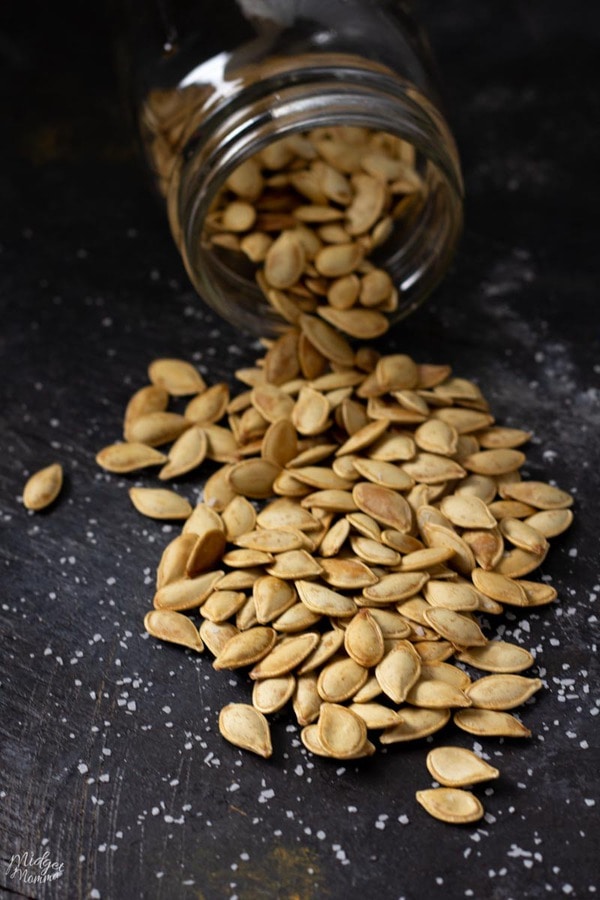 Toasted Pumpkin Seeds. When carving the pumpkin there are lots of seeds that make for the perfect Halloween snack!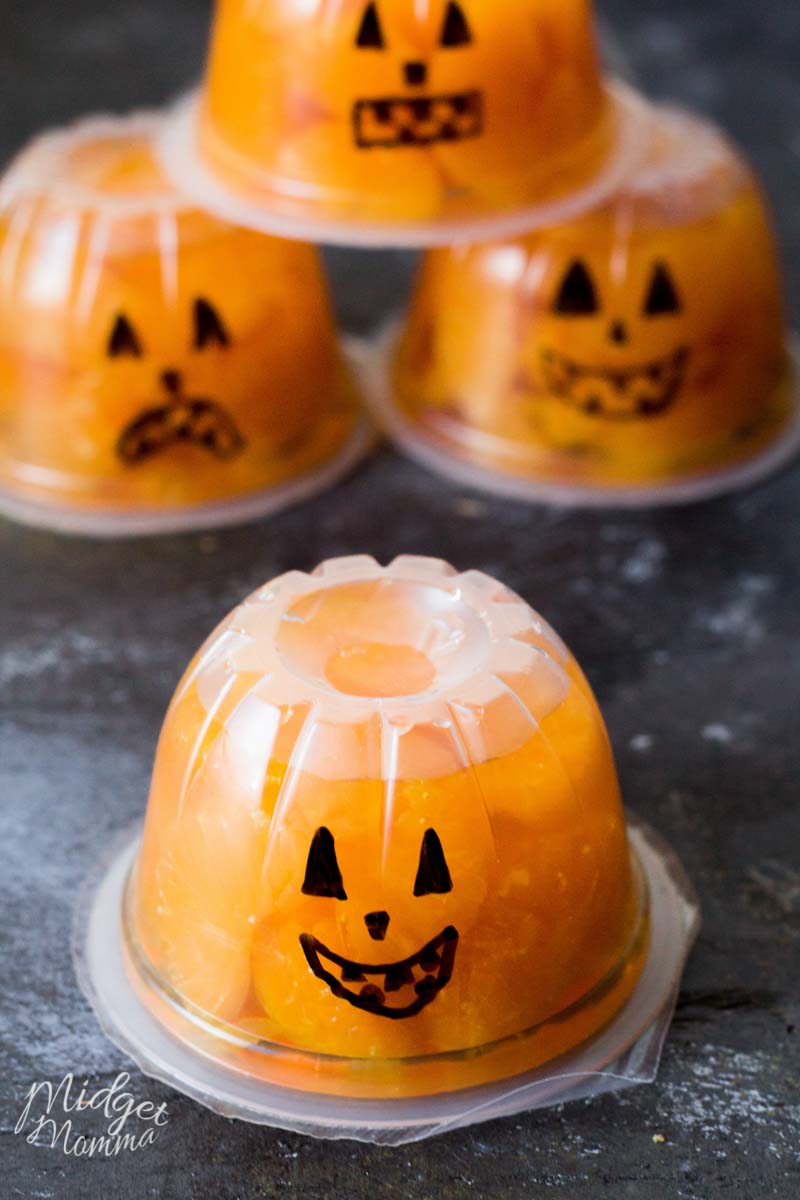 Jack-O-Lantern Fruit Cups. Grab some prepackaged  fruit cups and a black marker and all you have to do is draw on some cute Jack-O-Lantern faces and this snack is done.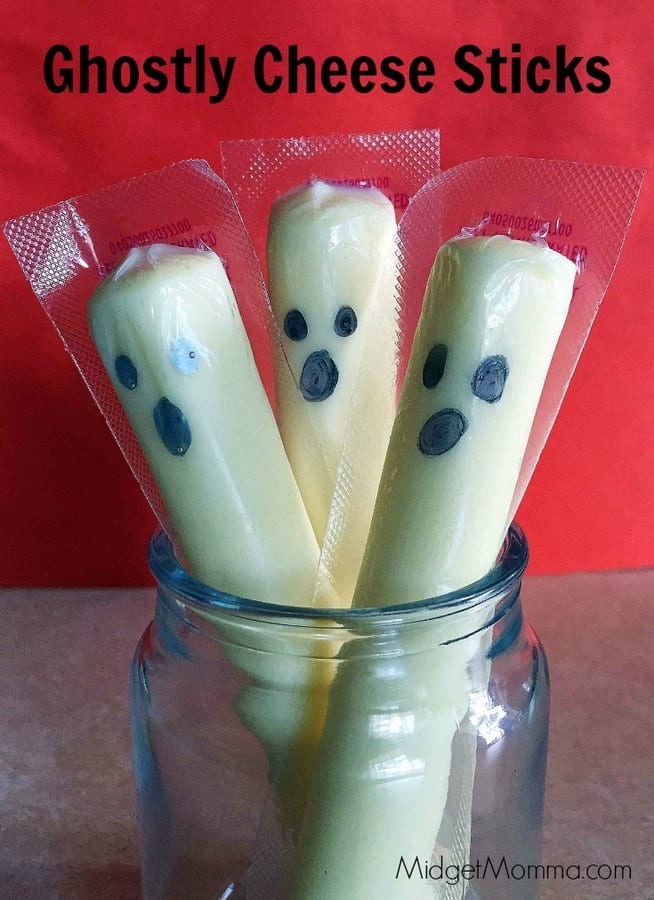 Ghost Cheese sticks. Super easy to make treat and all you need is a marker and cheese sticks.
When you are doing your party planning, these easy Halloween Appetizers you will have not only a spooky party but a tasty one too!
Looking for more Halloween Fun? Check these out!