Halloween is coming! It is the scariest night of the year, and we want your little ones to have a great time, so we are going to give you the funniest ideas for your toddler Halloween Party. If you are having a Halloween party for toddlers, then you are going to find all of awesome ideas from food to decor here.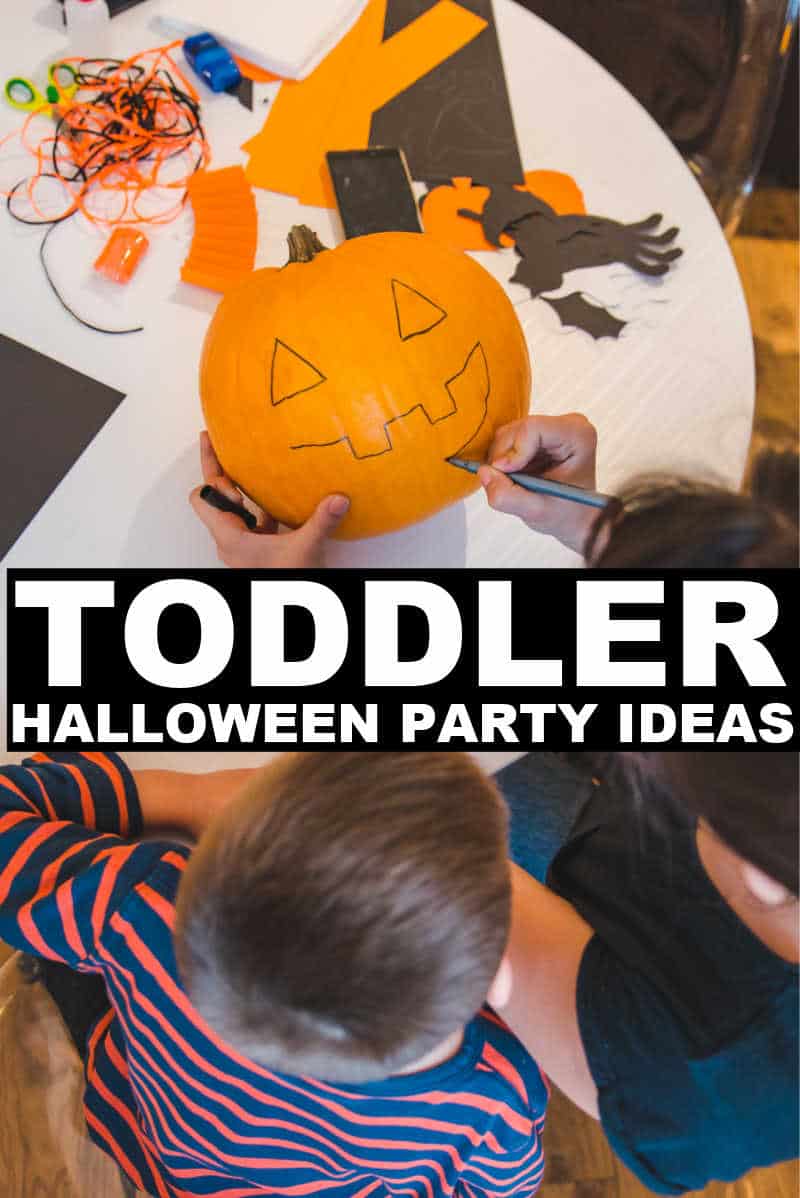 Tips for Hosting a Halloween Party For Toddlers
When you are hosting a Halloween Party for toddlers there are a few things to keep in mind that will make the party move more smoothly and be a fun time. Halloween is a great and unforgettable day for toddlers. Invite your toddlers' best friends to a Halloween party that will provide everybody the opportunity to display off their outfits to every person, in the fun and the horror (well not to much horror because we might scare the toddlers!).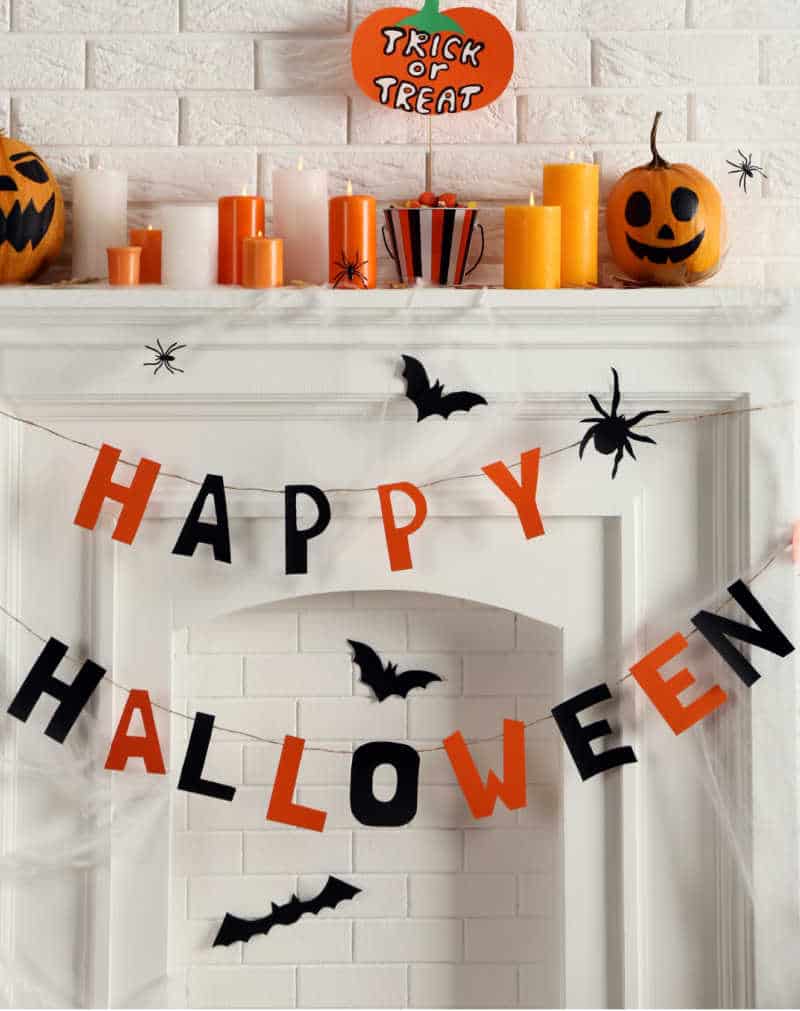 Halloween Decor toddlers will love
First up is the Halloween Decor. You have to be careful about an important matter: that the children do not get too scared. The weather and the decorations should refer to an environment of fear, but without generating real fear in the little ones. This could be counterproductive and cause nightmares or other problems. 
You can hang all kinds of decoration everywhere in the house: cobwebs, ghosts, skeletons. Toddlers love it and have nothing against leaving them still in place after the Party. You can also bet on candy in the shape of an eye or a vampire's canine, to accentuate the spooky atmosphere in glass jars will be even more terrifying.
Think about the details: Black or orange cutlery, a customized tablecloth. Invite your toddlers to set up the decorative elements: the balloons in bouquets will greet your guests at the door of the house. The cobwebs must be discreet, but there is a corner where your guests do not are sure to see them.
If you have a few cans of soda at home, you can use a bandage to wrap them, add some toy eyes, and you will get some fantastic decorative mummies for Halloween. To bring Halloween closer to the toddlers, you can have fun making cute decorations of monsters, witches, bats, or ghosts.
Captivate toddlers from the front door. Place an illuminated pumpkin and some spider webs. For the interior of the house, here are some decorative ideas:
cover your sofa with a white sheet
layout a black tablecloth on your table or an old black sheet and slightly tear the ends of the sheet
make scary pumpkins
place some skulls on your furniture to accentuate this spooky decoration
opt for dim lights for a mysterious and dark house
place a few jars of questionable content on the table and furniture
opt for background music: creaking doors, bats 
Create a toddler friendly Halloween menu
Design a Halloween menu that will give your little guests Goosebumps. There are so many toddler friendly Halloween food ideas that you can make. The great thing about most of them is they are super easy to make!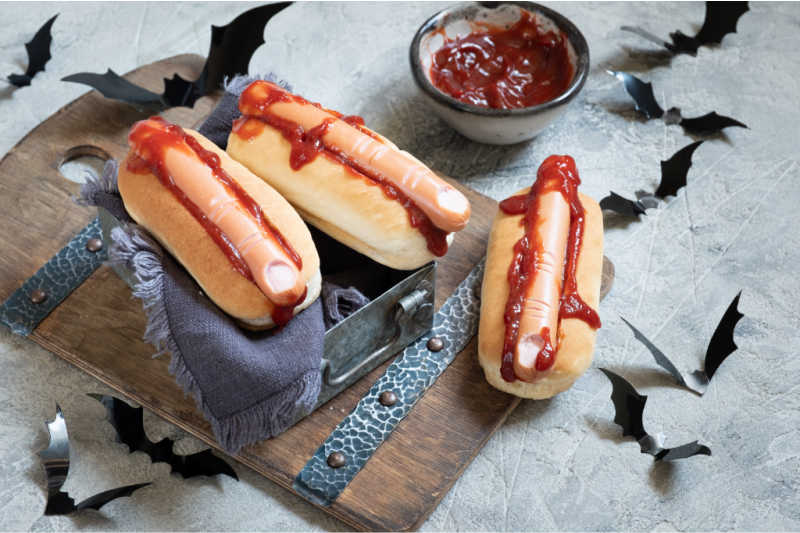 Hot Dog fingers. Cook the hotdogs and cut a portion out of the top to look like a finger nail, place in a hot dog bun with ketchup.
Hot dog Octopus. Cut hotdogs 2/3 the way up in to 8 slices forming 8 legs. Boil the hot dogs in water until the "legs" start to curl.
Hot dog mummies. Wrap hot dog sausages in small croissants and serve your young diners "hot mummies" instead of the traditional hot dogs.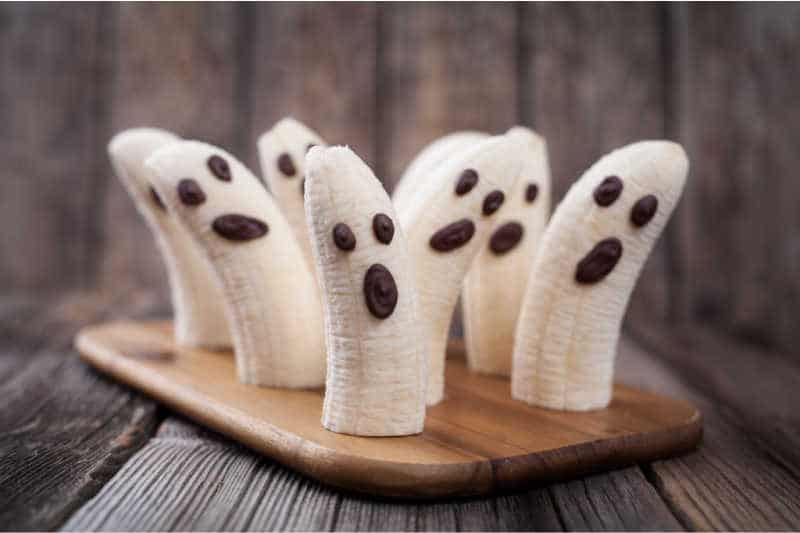 Ghost Bananas. Peel the banana and cut them in half. Then use melted chocolate or mini chocolate chips to make a face on each piece of banana.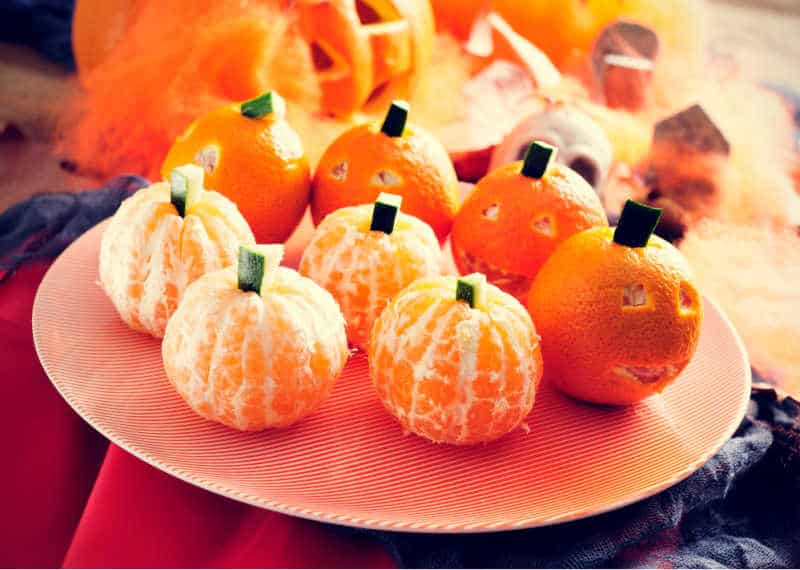 Mandarin Oranges pumpkins. You can peel them and place a piece of cucumber or celery on the top as the stem, or you can carve the orange peel to look like a Jack-O-Lantern.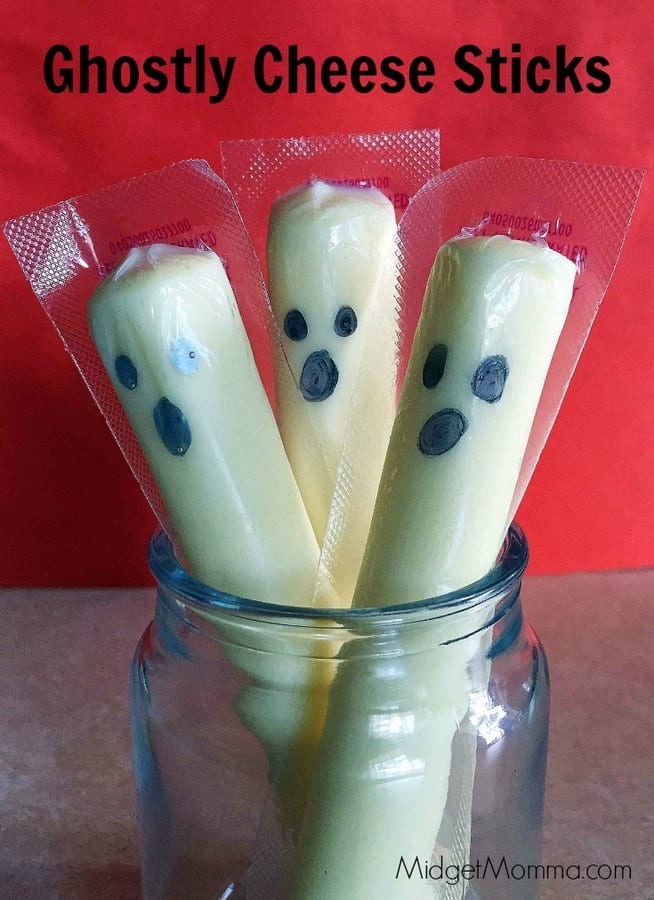 Ghost Cheese sticks. Super easy to make treat and all you need is a marker and cheese sticks.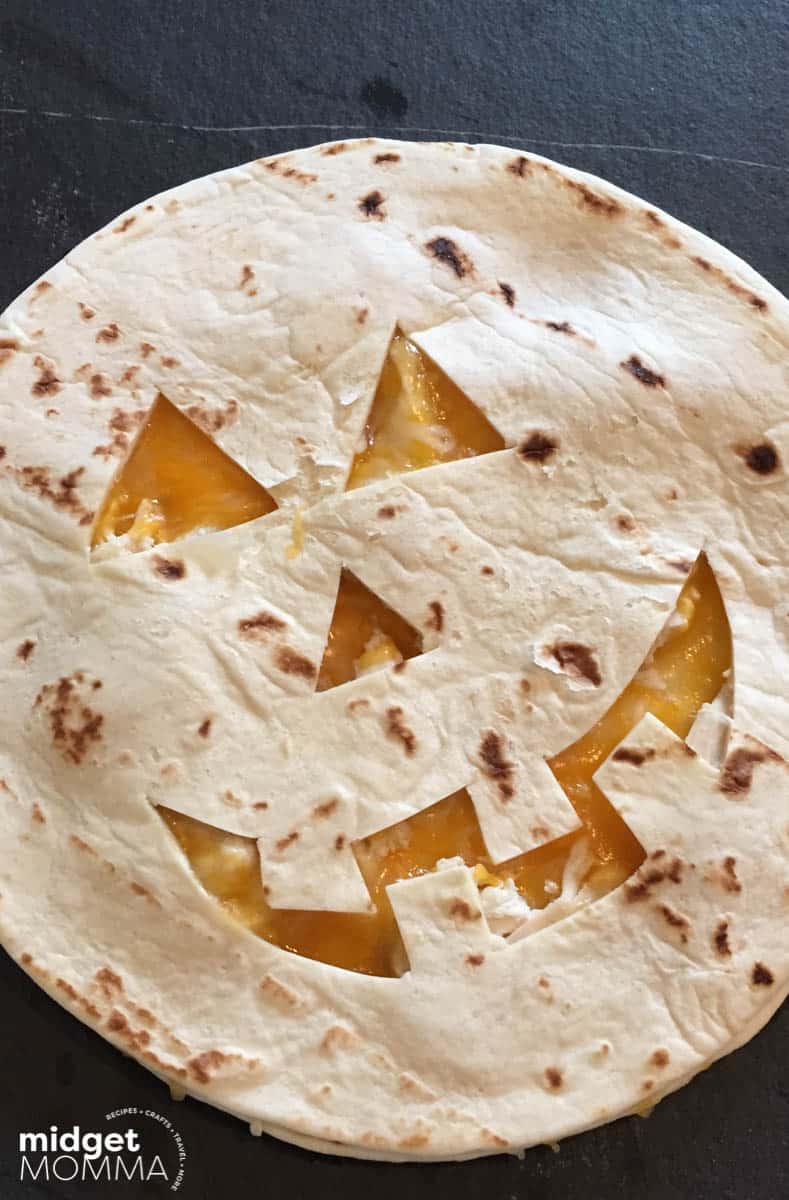 Jack-O-Lantern Quesadillas. These are great if you are wanting to have more of a meal feel to the food you are serving, serve them with some homemade salsa, homemade guacamole or sour cream.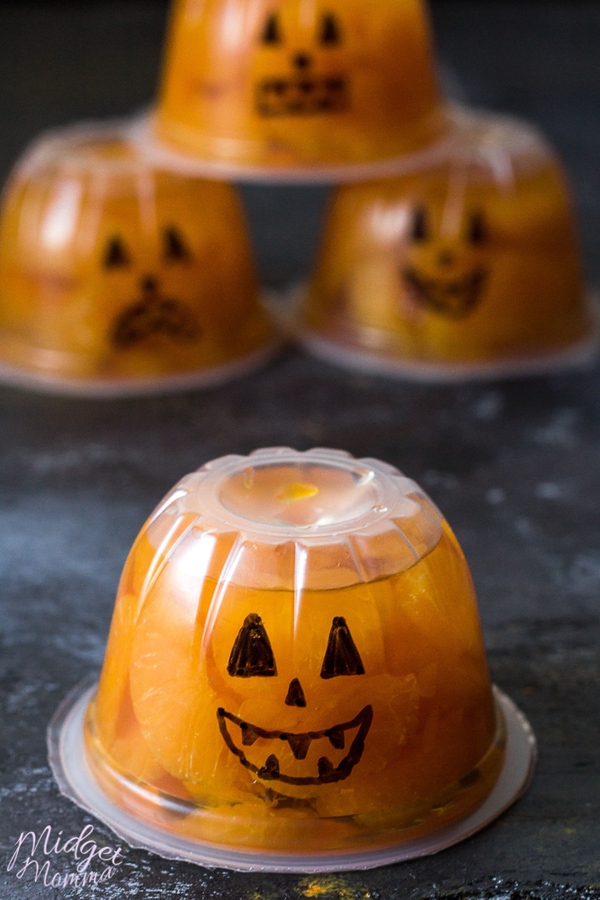 Jack-O-Lantern Fruit Cups. Grab some prepackaged  fruit cups and a black marker and all you have to do is draw on some cute Jack-O-Lantern faces and this snack is done.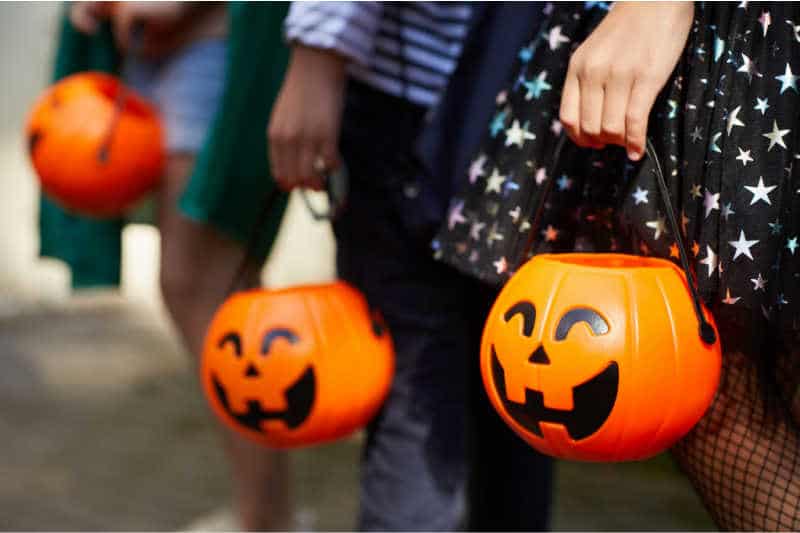 Toddler Halloween Party Activities
Planning a few Halloween Activities to keep the kids busy is important, especially when you are having toddlers at a Halloween party. It all depends on the age of toddlers. If they are very small, we go instead of a candy hunt in the backyard. You can also draw illustrations together, which represent pumpkins, monsters. It is always a great moment for the older ones to cut out pumpkins, make them up with a black marker, holes in the eyes and the mouth, and a candle in the center.
Backyard Trick or Treating. Set up candy collection places nearby your home, whether it's in a backyard or in a park. Ask a limited parent to help you distribute the candy while the toddlers go hunting.
Host a pumpkin bowling game. Decorate toilet paper rolls white as well as enhance a ghost face to them. Set these rolls upright, such as bowling pins, and give each child a little pumpkin to roll into the ghosts.
Hold a Halloween costume contest.  Hold a Halloween outfit contest by setting up some stage where the kids will display off their pirate, princess, and superhero or dinosaur costume. Give each child a prize, such as the terrifying costume, the one that shines the most, or the one that made them laugh the most.
Decorate Halloween Cookies. Make some no spread sugar cookies and bake them before the kids arrive. You can utilize cookie cutters to create a pumpkin, bat, or ghost-shaped delights. Then make some royal icing and color it so the kids can decorate the cookies. Let them decorate cookies with frosting and Halloween themed sprinkles.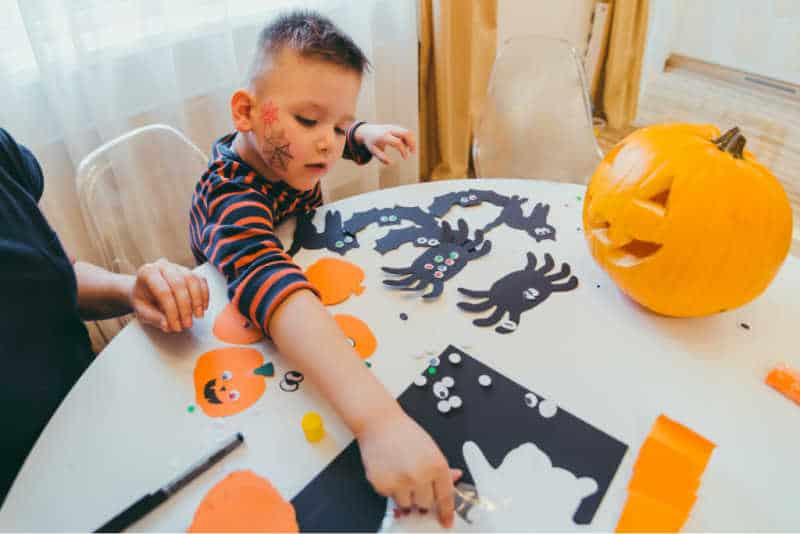 Halloween Crafts for Toddlers
Another great idea to keep toddlers entertained is Halloween crafts. There are lots of easy crafts that you can do with toddlers for Halloween, if you are looking for ideas check out some of our favorites. 
Paint pumpkins. Toddlers love to paint have them all paint a small pumpkin using nontoxic paint.
Handprint towels. This are one of my favorite toddler crafts for the holidays because they are also a keepsake item! We love the pumpkin handprint towels, Ghost Handprint Towels and falling leaf handprint towels.
Painting crafts. Make a Potato Jack O Lantern Stamp or Apple stamps and let the kids paint away.
Share with us some of your favorite things to do when hosting a Halloween Party for toddlers!