Great way to add a little treat to your kids lunches is to add a jack-o'-lantern fruit cup. These little treats aren't easy way to get a smile on their face. You will only need two supplies to make these, which can also be done super quick in the morning ;).
I like to keep a supply of these on hand by buying the BIG box of mandarin oranges fruit cups!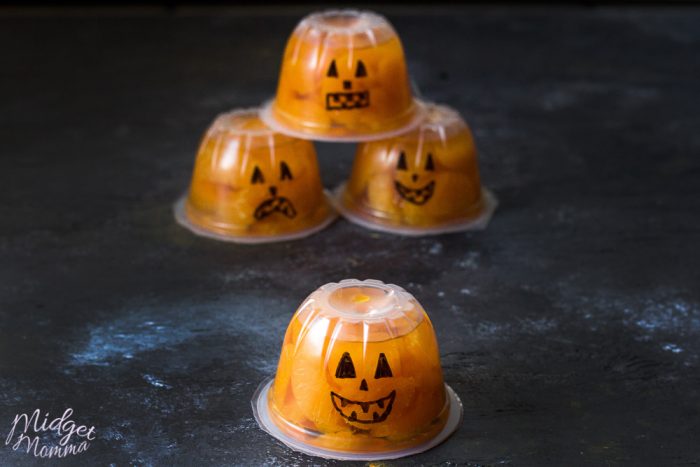 Jack-O-Lantern Fruit Cups
First you will need your fruit cup I suggest using mandarin oranges so that way they will be orange like a pumpkin. The next thing you will need is a black sharpie.
How to make Jack-O-Lantern Fruit Cups
Turn your fruit cup upside down and use your black sharpie to draw a jack-o'-lantern face onto the cup. You can use your creativity and draw a different kind of jack-o'-lantern each day of the week. You want to make sure you let the sharpie dry on the cup for five minutes before touching it or you'll smear the face.
This post may contain affiliate links. Please read my disclosure policy here