The Mummy Cookies are so cute, its scary! These Mummy cookies are made with Nutter butter cookies, dipped in chocolate and oh so spooky!
Mummy Cookies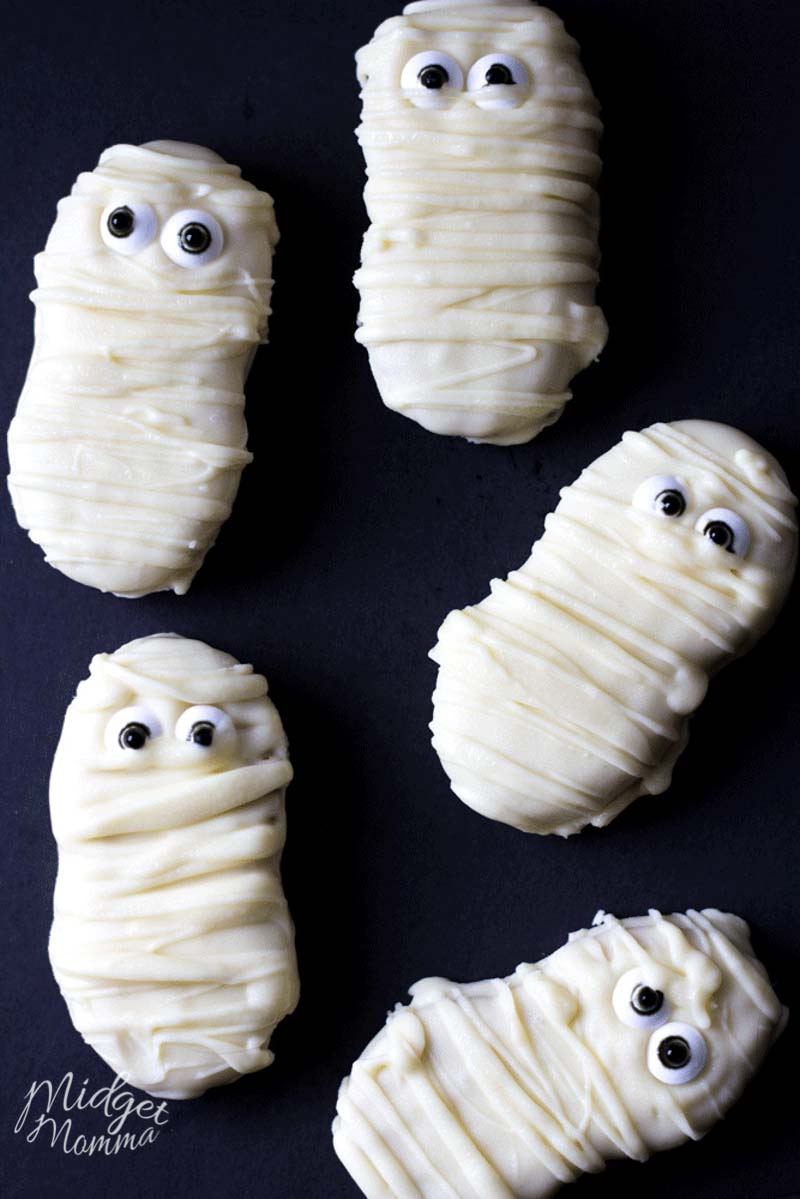 Mummy Nutter Butter Cookies
These Mummy Nutter Butter Cookies are super easy to make. You only need a few ingredients and you will have a treat the kids will love.
I also love the Twinkie Mummies, but sometimes the kiddos do not need that much sugar so these Mummy Nutter Butter cookies have the same idea but they are smaller and have less sugar. Plus if you are having a party with a lot of kids, these might be a better option then making a ton of twinkies!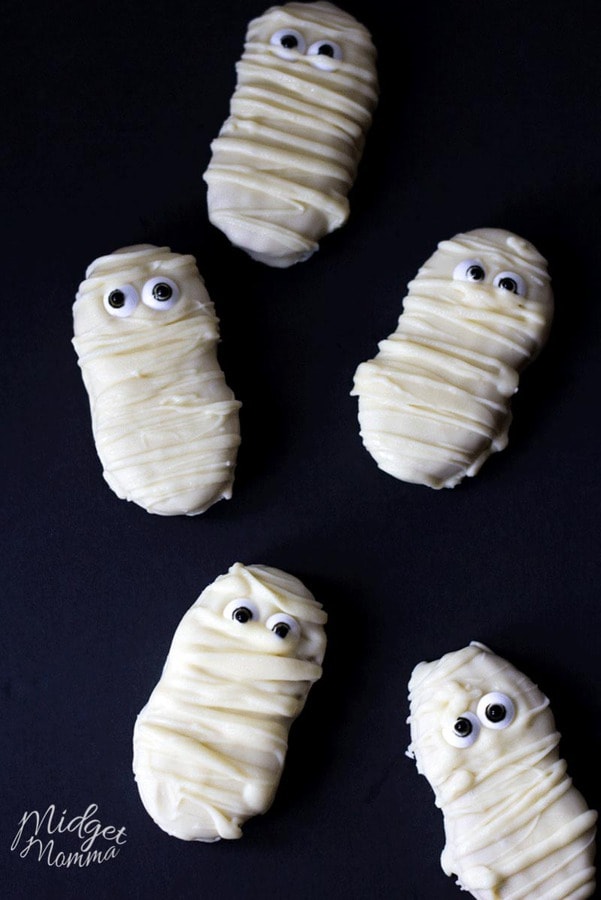 How to Make Mummy Cookies
These Nutterbutter Mummy Cookies are so easy to make. All you need is Nutter Butter cookies, White Chocolate and candy eyes. Then you will just melt your chocolate, dip your cookies and give them their eyes. Using a fork to spread the chocolate will give these cute mummy cookies their mummy look!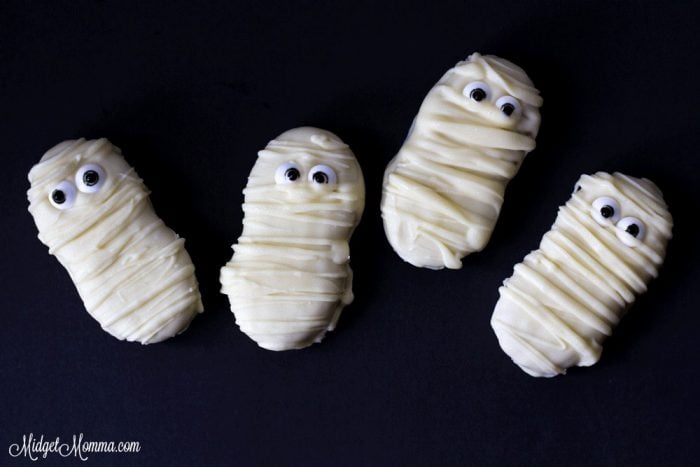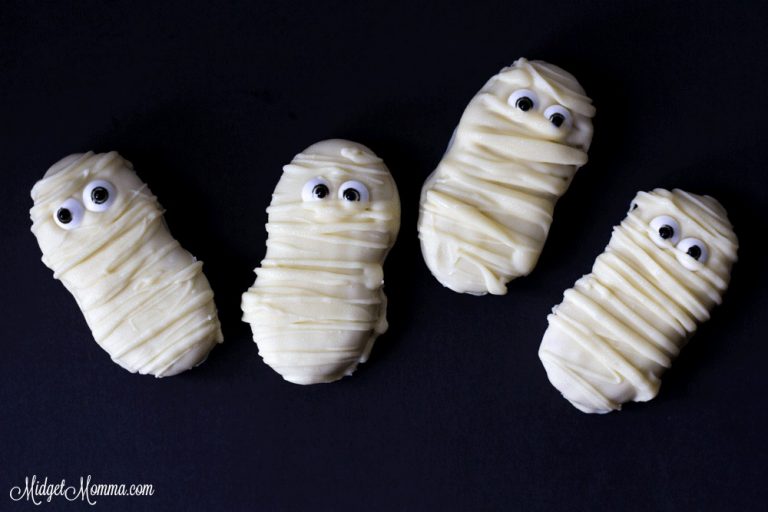 Ingredients for Mummy Nutter Butter Cookies
1 16 oz bag of White chocolate Melting Chips
1 package of Nutter Butter Cookies
Sugar Candy Eyes – I like the big ones but you can use the small ones if you want to.
Directions for Mummy Nutter Butter Cookies
First you need to melt your chocolate. You can do it in the microwave however I much prefer melting chocolate in a double boiler. I find it ends up being easier to use. If you have never melted chocolate in a double boiler make sure you read How to Melt Chocolate in a Double Boiler.
Then while you are melting your chocolate get a baking sheet and line it with wax paper.
When the chocolate is melted, dip eachNutter Butter Cookie into the chocolate. Make sure it is completely covered and then lay it flat down on your baking sheet with the wax paper.
Before the chocolate hardens take a fork and make marks in it like a mummy would have and then add the two eyes.
Let them sit for about 5-6 minutes before you touch them so the chocolate completely hardens on them.
If you are not going to eat them right away put them in a plastic air tight container and store them in the fridge.
7 Weight Watchers SmartPoints on Freestyle program.
Looking for more Halloween treats?? Check out these 18 Halloween Treats that kids will love!
Looking for more Halloween Recipes? Check these out! 

Join the newsletter
Subscribe to get our latest content by email.
This post may contain affiliate links. Please read my disclosure policy here