You can skip paying extra for the colored sugar at the store by following these easy steps to Make Colored Sugar at home. Really it is sooo much easier then you even think it would be and you can make the colored sugar whatever colors you need it to be. If you are looking for the very thick colored sugar you will want to use sugar in the raw vs. normal sugar. I recommend using liquid food coloring because it will not clump up like the gel food coloring. If you only have gel color you will treat it the same but you will have to message the color into the sugar. I say skip the extra work if you can and use the liquid 😉
Just follow these simple directions on how to make Colored Sugar and you will be good to go when ever you need colored sugar and you can make any color of the rainbow that you are wanting to make 🙂
How To Make Colored Sugar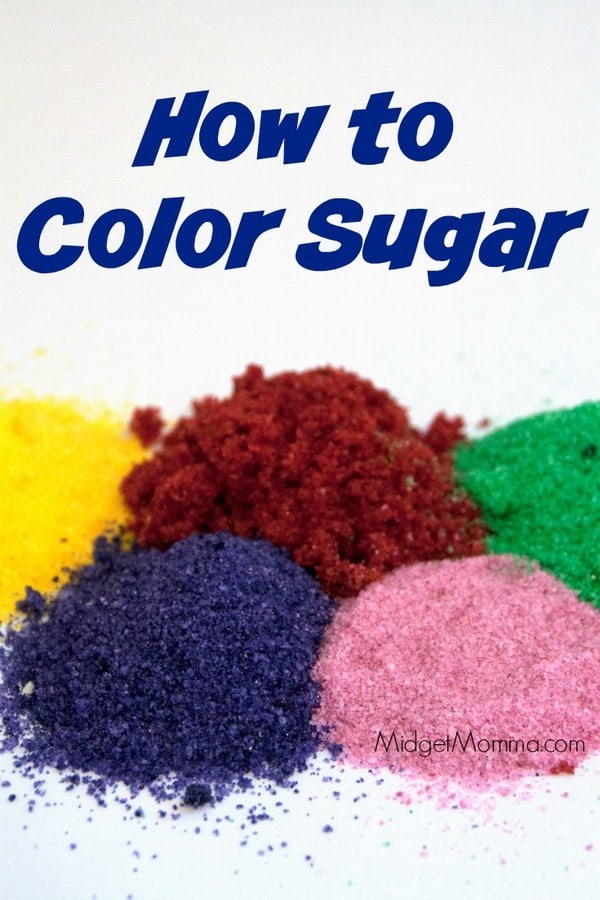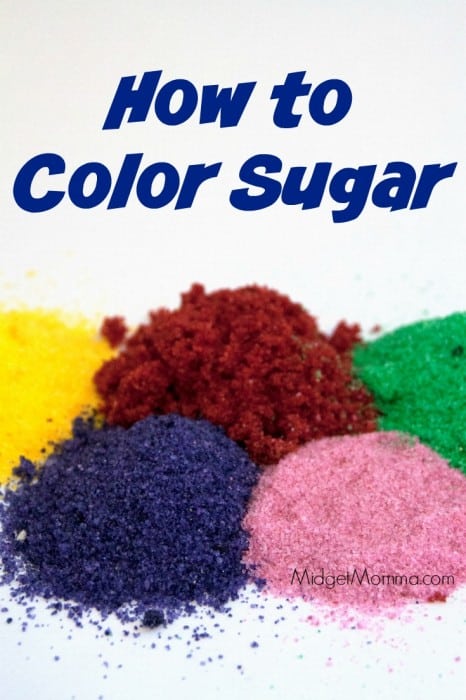 How To Make Colored Sugar Supplies
Sugar
Liquid food coloring
Ziptop bag
How To Make Colored Sugar Directions
Preheat your oven to 120 degrees.
Place your desired amount of sugar into your ziptop bag.
Add a few drops of food coloring to the sugar.
Seal the bag and shake until well combined. I
f you need your color lighter you just need to add more sugar and stir. I
f you need it to be darker just add more food coloring and stir.
Place the sugar onto a baking sheet pan by pouring it out of the ziptop bag and spreading it evenly on the tray.
Dry the sugar out in the oven for about 10 to 15 minutes, keep an eye on it because you do not want the sugar to melt.
Store in an air tight container.