This easy homemade Taco seasoning is the perfect way to spice up your chicken or beef when making tacos. The best thing about this taco seasoning recipe is that it is so simple to make, and you probably have all the ingredients needed on hand already!
No need to run to the store because you want to make tacos and realized you are out of seasoning! Just make this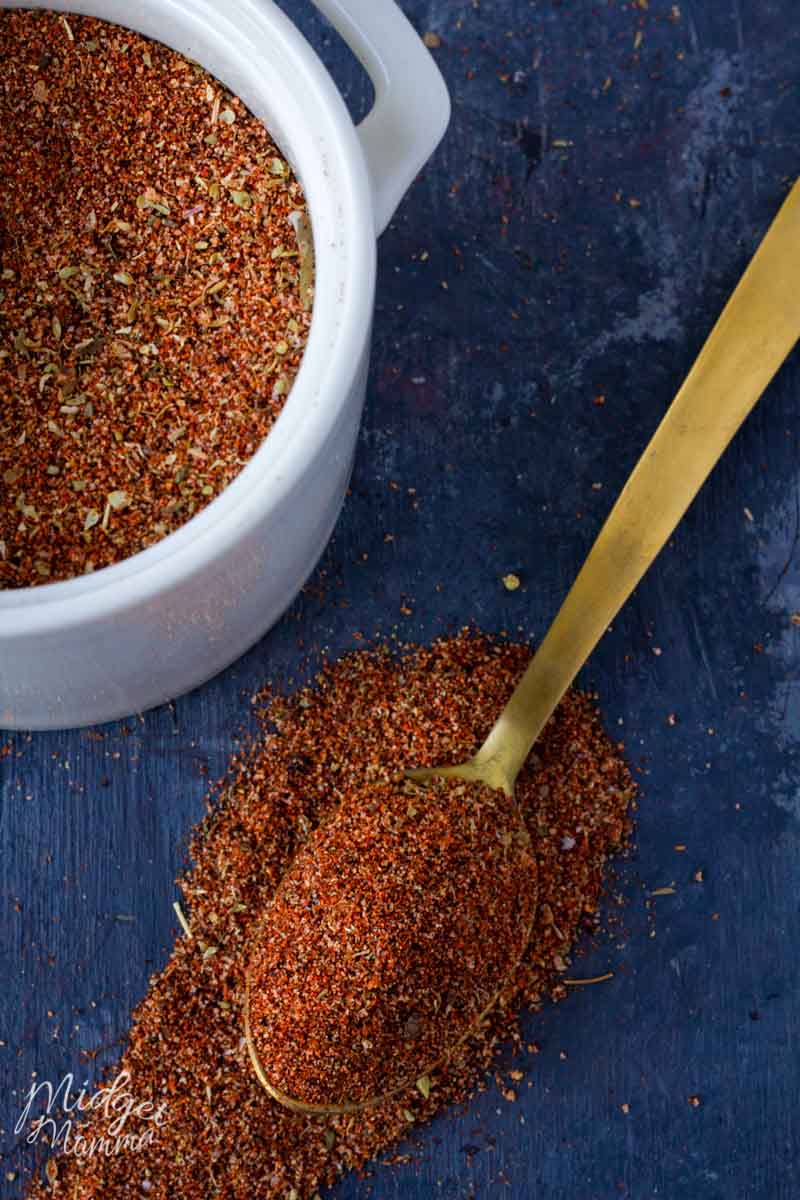 Homemade Taco Seasoning Recipe
While I love using this homemade Taco seasoning for my tacos, especially this taco seasoning recipe can be used on steak and chicken put on the grill as well! This easy taco seasoning recipe is also perfect for when you are making Taco Pockets!
Making homemade taco seasoning is just too easy and will only take a few minutes to throw together.
Why Make your Own Taco Seasoning
Making DIY Taco Seasoning at home is the perfect way to control the ingredients going into your taco seasoning and it will save you money!
Taco Seasoning packets that you but at the store are filled with additives, and while it tastes amazing, this homemade taco seasoning tastes even better!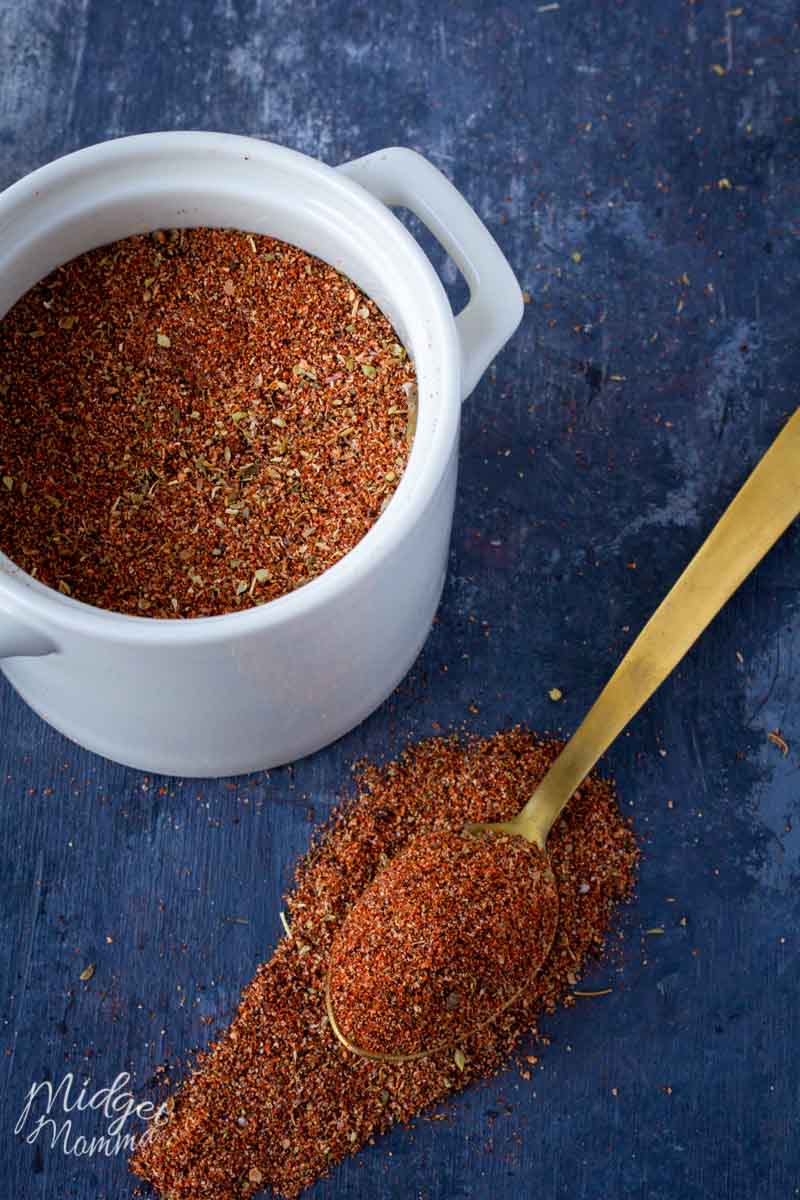 How to Customize Taco Seasoning
Homemade taco seasoning is easily customizable! You can play with the amounts of spices you like to find the perfect one for your family! This is the mix my family enjoys, if you want to make your taco seasoning recipe mild cut back on the amount of cayenne. If you would like spicier taco meat seasoning then add more cayenne powder or some red pepper flakes.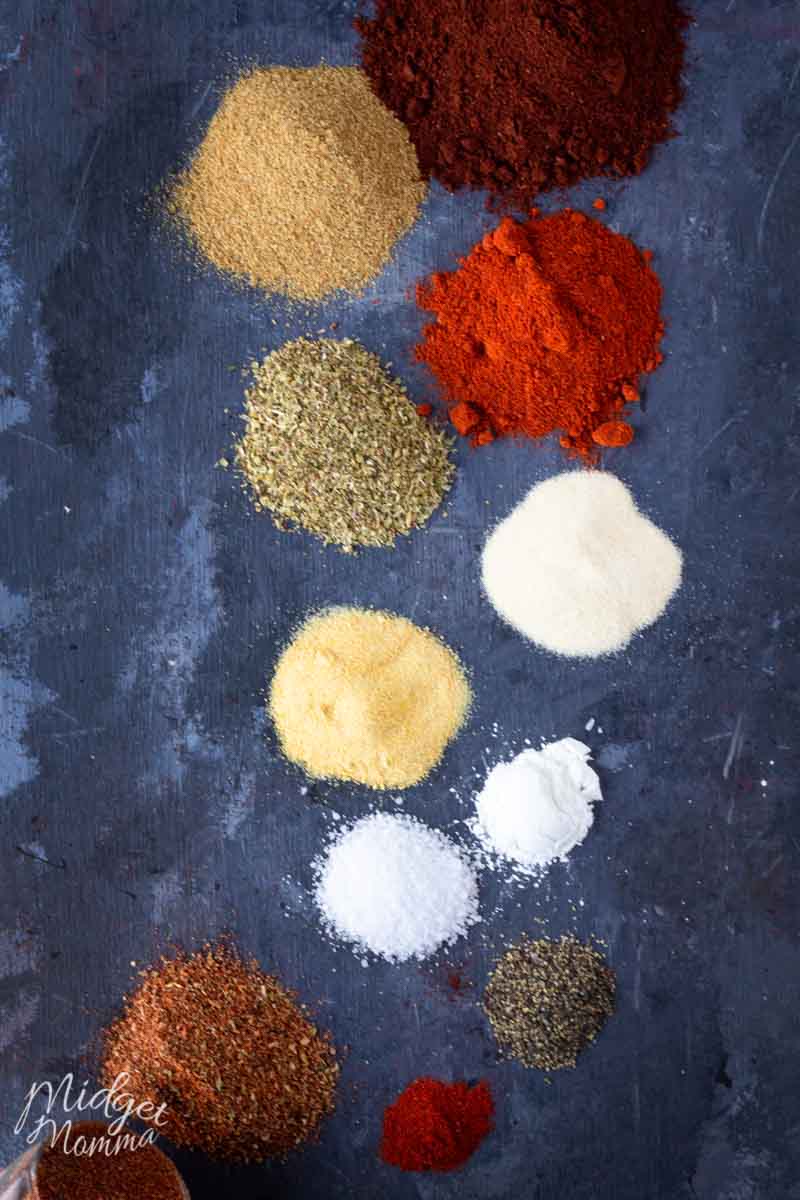 What is in Taco Seasoning?
Chili powder makes up the largest portion of this homemade taco seasoning. Chili powder is what gives your taco seasoning the taco seasoning flavor you love.
Cumin, Paprika and Oregano are then next large portions of spices you will use when making homemade taco seasoning.
Garlic Powder and Onion Powder are the next two spices that make up a big portion of this tasty taco seasoning!
You will also need cayenne pepper (optional), salt and b. I also add cornstarch into my diy taco seasoning but you can skip that if you do not want to use it. You will still have an amazing taco seasoning with out it.
If you are wanting to add more spice, then you will also want to add in red pepper flakes!
How to Use Homemade Taco Seasoning
When you are making your chicken tacos or beef tacos you are going to want to use this easy taco seasoning just like you would store-bought taco seasoning.
Cook one pound of ground beef, ground turkey or chicken. When I am making tacos I like to cook mine with 1/2 diced onion.
Once cooked add 3 level tablespoons of the taco seasoning mix and 1/2 cup of water to 1 pound of ground beef, ground turkey or chicken that has been cooked.
Stir well and let simmer a bit for the spices to rehydrate and the water to evaporate.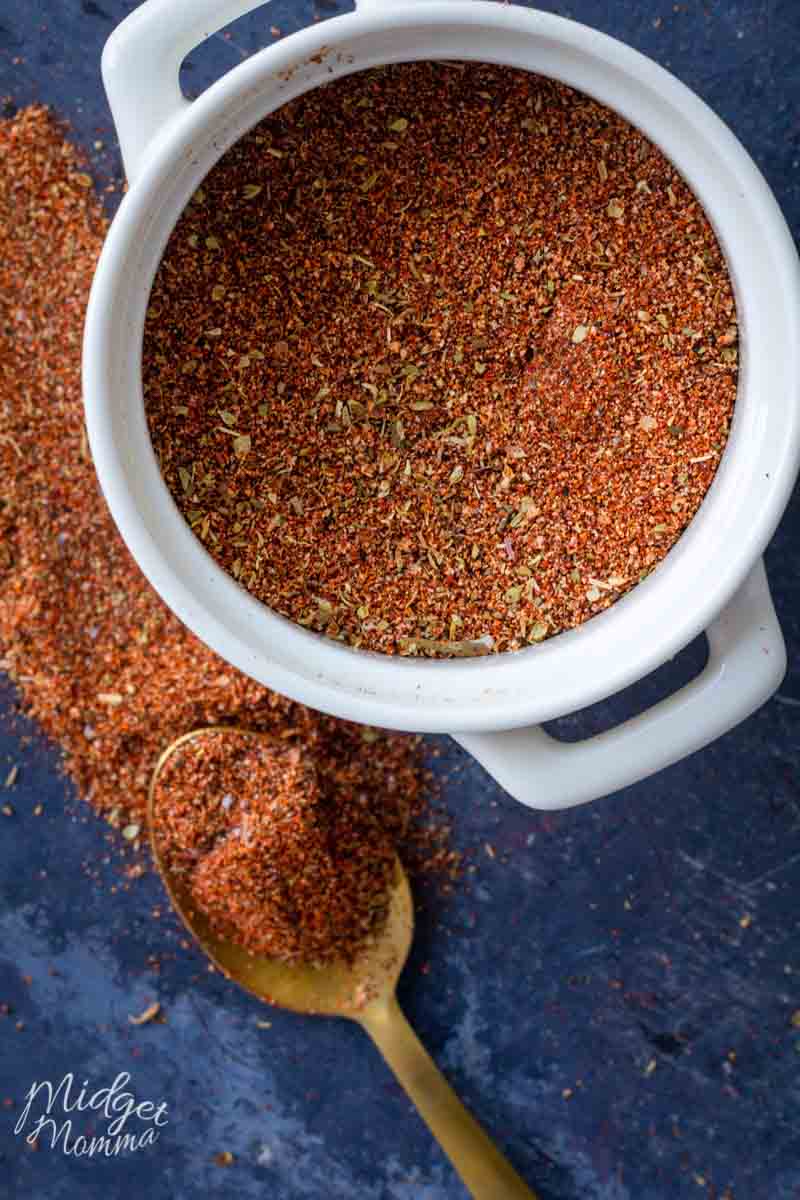 What to make with Homemade Taco Seasoning
There are lots of things that you can make with homemade taco seasoning! Be sure to check out some of our favorites!
When we have taco night we of course make our homemade taco seasoning but we also complete the meal with some other amazing recipes that you should totally try out!
How to Use Homemade with Recipes calling for Seasoning
When changing out homemade Taco Seasoning for store-bought taco seasoning you will use 3 tablespoons of homemade taco seasoning for every package of store-bought taco seasoning a recipe calls for.
How to Make Taco Seasoning
**Make it low carb and keto friendly by leaving out the cornstarch!
Add all of the taco seasoning ingredients into a bowl and whisk them together. Then pour seasoning into an airtight container to store.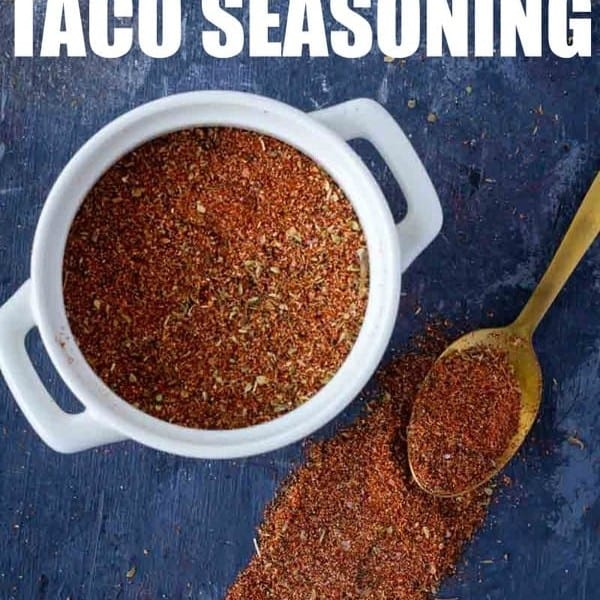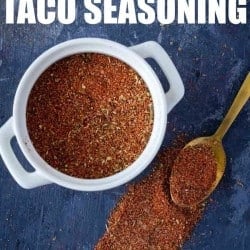 Homemade Taco Seasoning
Servings
This easy homemade Taco seasoning is the perfect way to spice up your chicken or beef when making tacos.
Instructions
Mix all ingredients together and store in an airtight container.  Homemade Taco seasoning will keep in an airtight container for 6 months.
Calories: 95kcal | Carbohydrates: 18g | Protein: 3g | Fat: 3g | Sodium: 1739mg | Potassium: 482mg | Fiber: 8g | Sugar: 1g | Vitamin A: 5705IU | Vitamin C: 0.8mg | Calcium: 145mg | Iron: 7mg
homemade Taco seasoning
Dinner, seasoning, taco
More Tasty Recipes to try!