These Chicken Quinoa Burrito Bowls are a quick and easy meal to make for dinner. Bursting with amazing flavor, these Chicken Quinoa Burrito Bowls are always a hit when I make them for dinner.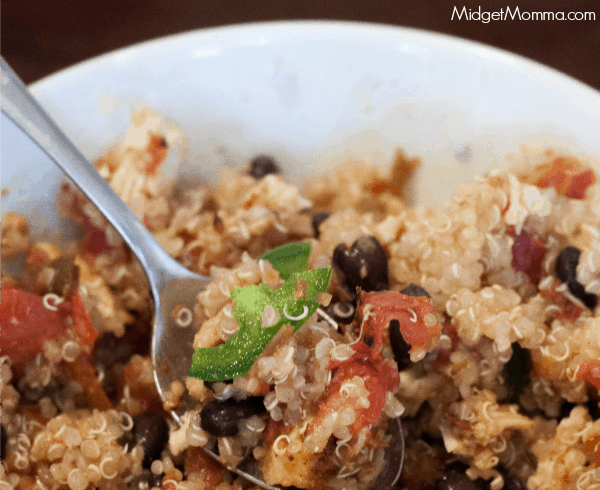 Every Wednesday my daughter has her gymnastic right at our normal dinner time and I always forget to start a crock-pot meal in time so I needed a way to have simple dinners. The night before I made a double batch of quinoa and cooked twice as much chicken that I needed but with different flavors.  I do this so that the next day I can just throw together our dinner with very little work. You can change this up to match your taste buds. Homemade Guacamole would be great on this but my husband eat the last of the ripe avocados for lunch. He did end up putting some of the Skinny Creamy Chipotle Sauce on his and it was amazing!
Chicken Quinoa Burrito Bowls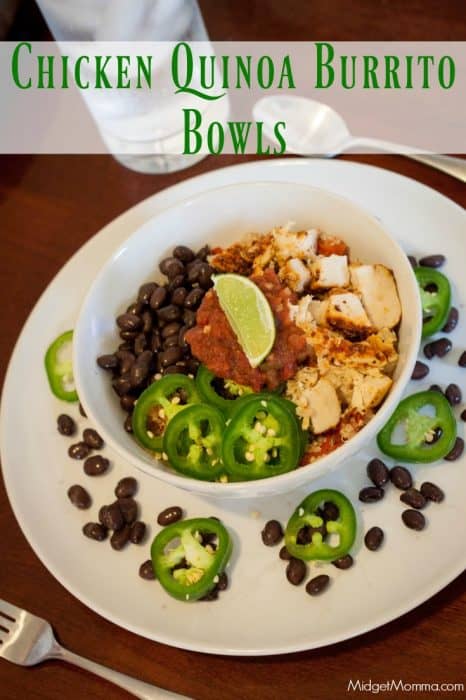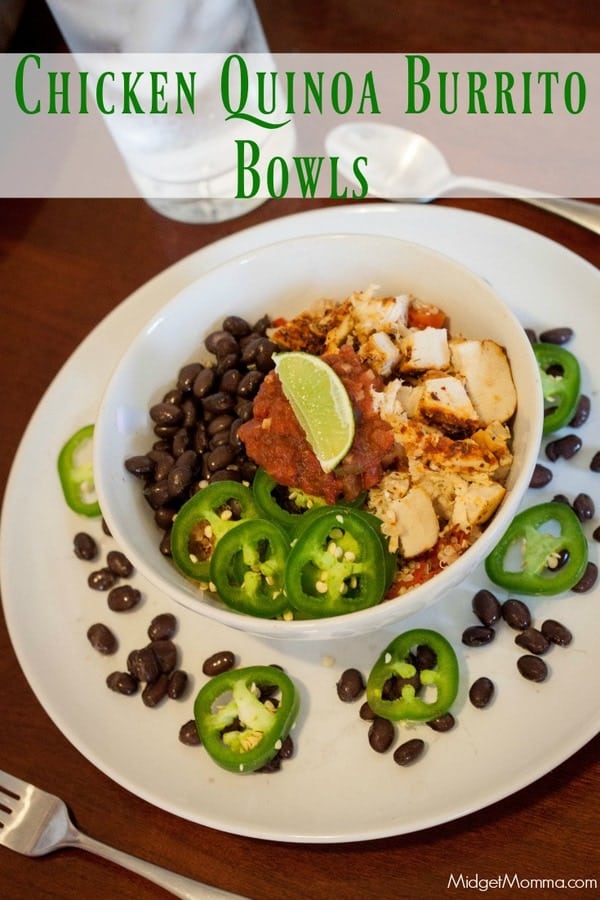 Chicken Quinoa Burrito Bowls Ingredients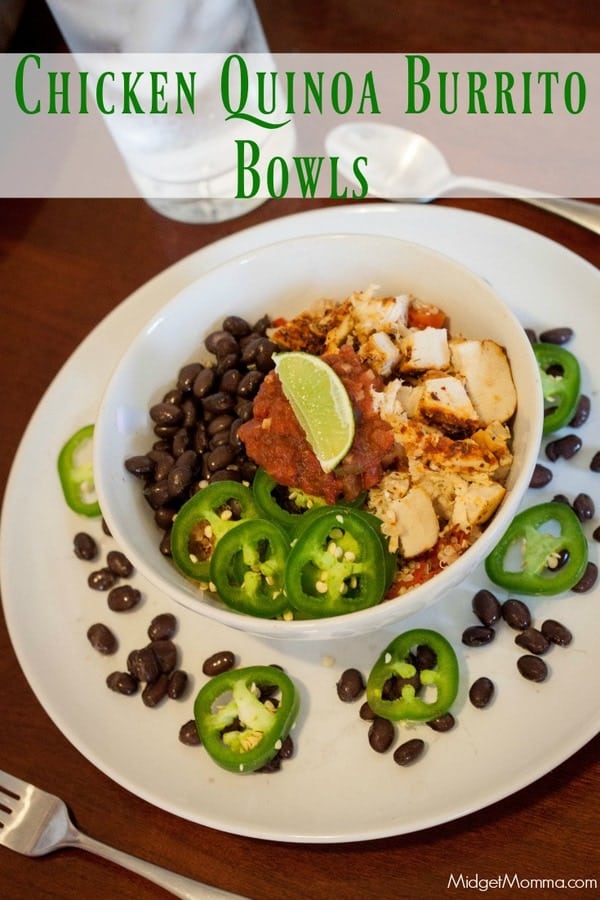 Chicken Quinoa Burrito Bowls
Ingredients
2

Cups

cooked quinoa

1

packet of taco seasoning

1

Cup

diced tomato

1

Cup

black beans

rinsed and drained

1

jalapeno

sliced

1

lime

Cut into wedges

Salsa

optional

Skinny Creamy Chipotle Sauce

optional
Instructions
Preheat oven to 450 degrees.

Pound chicken breasts lightly so they are of even thickness. Rub your chicken with the taco seasoning. Place your chicken in a baking pan.

Bake for 15-20 minutes or until the chicken reaches an internal temperature of 160 degrees. Let the chicken rest for 5- 10 minutes. Dice your chicken into bite-size pieces.

Toss the quinoa and tomatoes together. Place in your severing bowls and top with the chicken, black beans, jalapenos, limes, and sauce.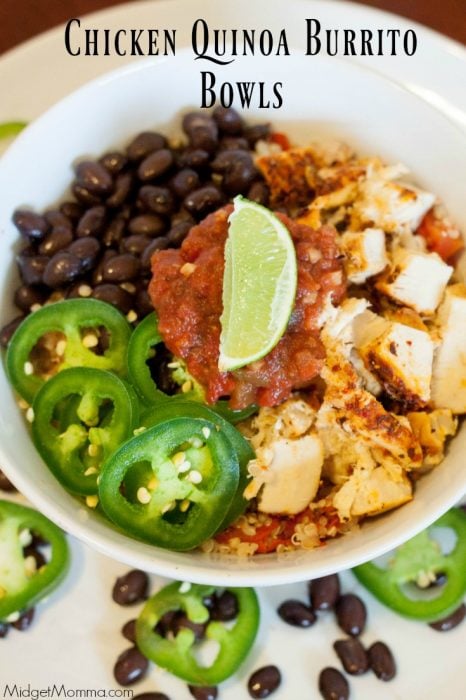 Looking for more Chicken Recipes? Check out these! 
Slow Cooker Parmesan Garlic Chicken Bake
Rosemary Garlic Chicken Meatballs
Cracker Barrel Chicken and Dumplings Recipe