Ever since I was little we would always stop off at Cracker Barrel when we are on a road trip. It was a great place because we would be able to get a good meal and stretch our legs in the fun store. My mom would always get the same this ever time, the chicken and dumplings. They are her favorite but she doesn't get to have them much because she doesn't have a Cracker Barrel around her. I wanted to be able to give her than meal she loves so much right at home so I made her the Copycat Cracker Barrel Chicken and Dumplings. You can use this trick for storing the extra chicken stock for any extra chicken stock you have when making your Copycat Cracker Barrel Chicken and Dumplings.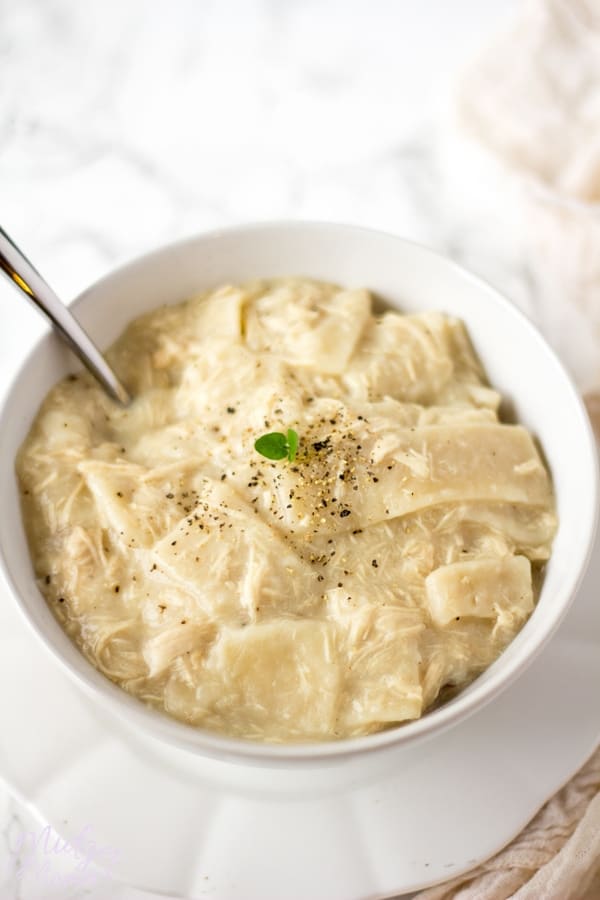 If you are looking for more amazing chicken dinner recipes, we LOVE this One Pot Chicken Alfredo, Chicken Bacon Ranch Casserole and this Chicken Stir Fry!
If you have left over chicken stock and you are trying to figure out what to do with it, Homemade Chicken Noodle Soup, is AMAZING!
For this you may want to use my trick on how to shred chicken, It is so simple!
Copycat Cracker Barrel Chicken and Dumplings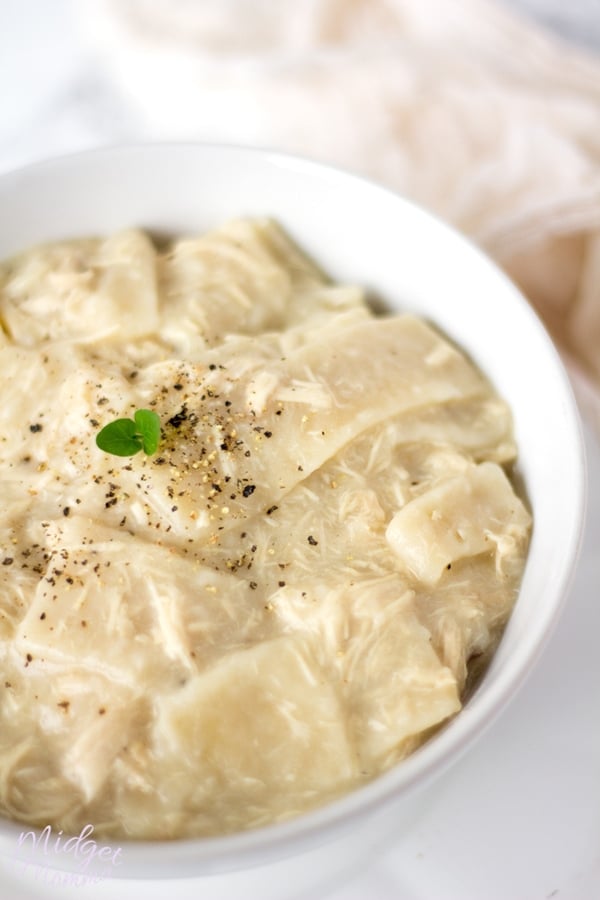 If you use a lot of meat in your meal planning, you should totally check out Zaycon Foods. You order online and it is all FRESH meat including chicken, bacon, hamburger and more! The savings is HUGE compared to what the price is in my local grocery store and it is all fresh, from farm to customer.  Normally the savings I find at Zaycon is 25%-50% off the price that I find in my local stores! Head on over here to check it out! Don't forget to check and see if there is a Zaycon Coupon that you can use to save even more!
How to Make Cracker Barrel Chicken and Dumplings

Chicken and Dumplings Recipe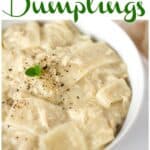 Looking for an amazing Chicken and Dumplings Recipe? This Copycat Cracker Barrel Chicken and Dumplings recipe is sure to be a hit!
Chicken And Dumplings Ingredients
1 large fryer chicken
1 large onion (peeled and cut in half)
3 carrots (cut into large pieces)
3 stalks of celery (cut into large pieces)
salt (to taste)
pepper (to taste)
Copycat Cracker Barrel Chicken and Dumplings Dumplings:
3 cups flour
3/4 tsp. baking soda
3/4 tsp. salt
4 1/2 tbsp. shortening
1 cup milk
Remove the chicken neck and gizzards. Place the chicken, onions, carrots, and celery in a large stock pot and cover with water. Bring to a boil, then reduce heat so water maintains a gentle simmer.
Cook chicken for 2-3 hour. I love to cook it for a long time to get a lot of flavor.
Mix flour, baking soda, and salt together in bowl. Cut shortening into flour mixture with your fingertips until it resembles small peas. Add milk a quarter cup at a time, you may not need a full cup.
Stir until a ball of dough just begins to form, being careful not to over mix. On a flour surface roll about 1/4 inch thick.
Using a pizza cutter cut dough into rectangles about 1 inch wide by 2 inches long. Place strips on flour sheet pan and allow to harden for at least 30 minutes or up to several hours.
Once chicken is done, remove from the broth and let cool. Remove chicken from the bone and shred into medium-sized pieces, discarding bones and skin.
Pour the chicken broth through a fine mesh sieve lined with a coffee filter, discarding vegetables. Reserve 6 cups of the broth for the dumplings.
Refrigerate or freeze the rest to use in for another recipe.
In a large pot over medium-low heat, bring broth to a gentle simmer and drop in dumplings.
Cover and allow to cook for 7-10 minutes.
Reduce heat to low and add chicken.
Allow to cook until thickened, about 20 to 30 minutes.
Season generously with salt and pepper.
Looking for more amazing Pasta dishes? Check these out!
Speck Alto Adige Mozzarella Mac & Cheese
Join the newsletter
Subscribe to get our latest recipes right in your inbox every time we post a new one!
This post may contain affiliate links. Please read my disclosure policy here