Looking for a way to keep a positive mind for you or the kids? Grab this Daily Attitude of Gratitude Printable.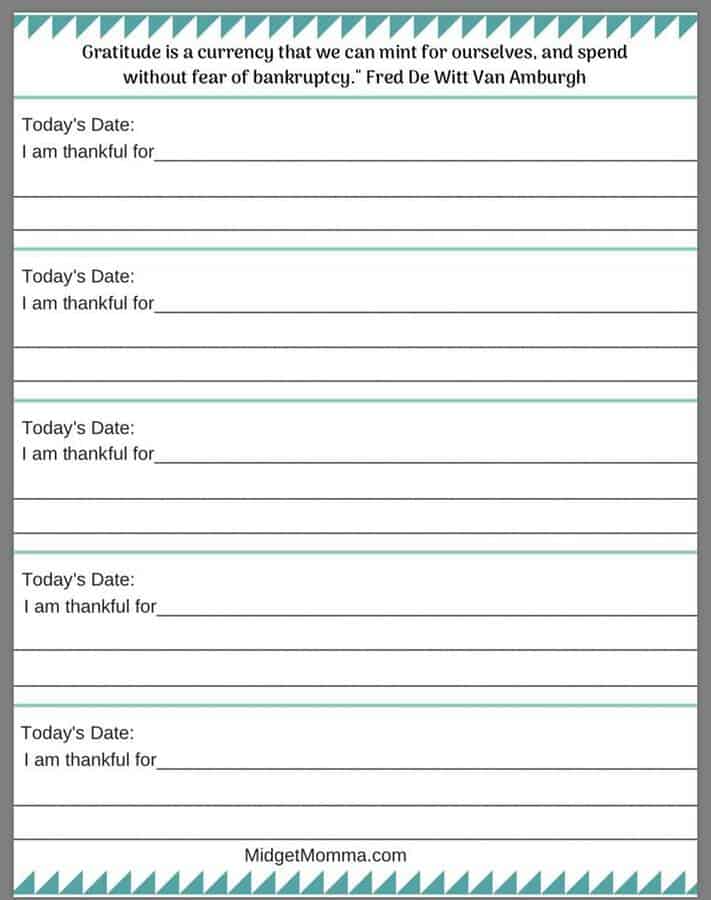 Daily Attitude of Gratitude Printable
My new goal for this year is to focus more on the positive, I also want to review this at the end of each year as a family. We don't do it every day but you can if you want to. I try to have us do it each day, but sometimes the hecticness of life gets in the way.
When we show gratitude, it has been proven to reduce social comparisons. When you take time to express what you are thankful for you are less likely to be resentful towards others. Keeping a gratitude journal is easy all you have to do is make a quick note of the things that you are grateful for that day.
Get the Printable
To get the printable just fill out the form and the printable will be e-mailed to you.
Free Printables for Kids
Educational Activities to Do with Kids