The New Year is fast approaching and many of us are wanting to add money to our savings accounts. The brunt force hit of Christmas shopping really makes you want to save, save, save afterward! I have made it easy for you and created a Money Saving Printable that you can print and use to save money. You are going to LOVE this 52 Week Money Saving Challenge.
52 Week Money Saving Challenge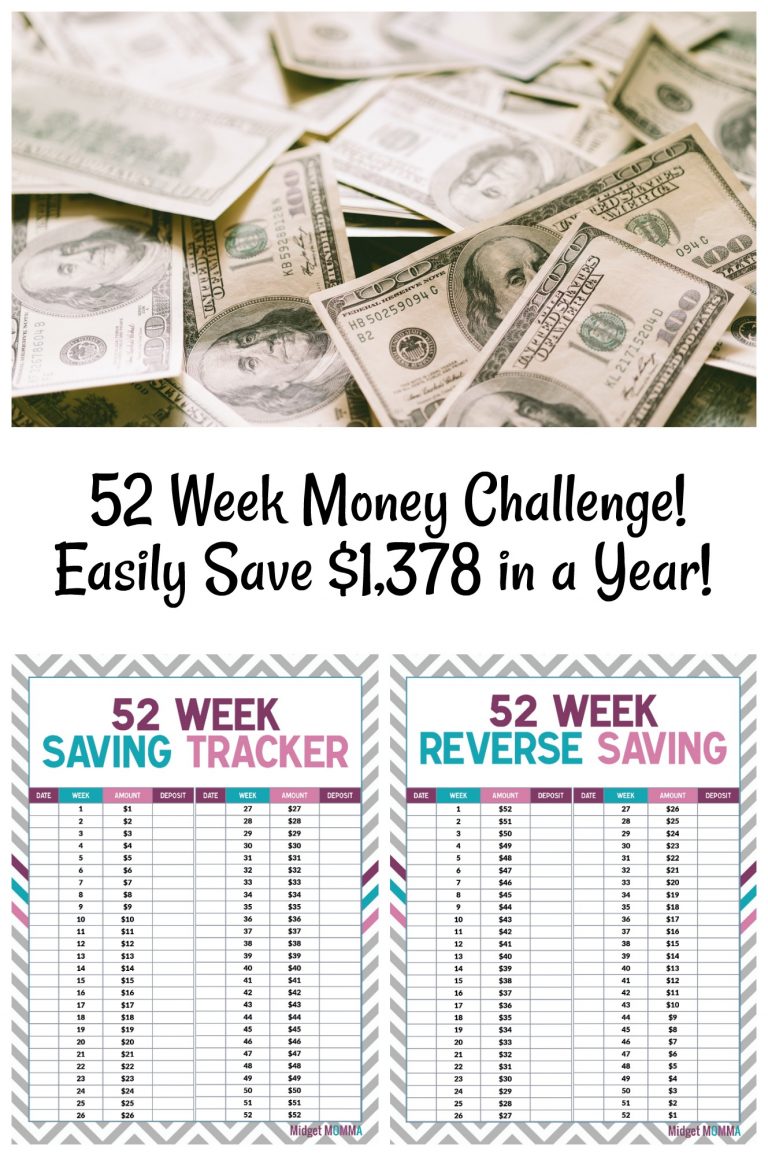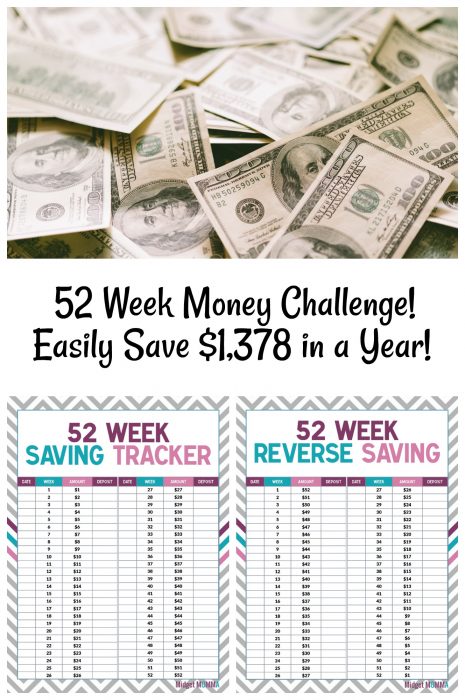 The 52 Week Money Saving Challenge is easy to follow. I know some people like to work from the highest amount to the lowest amount and others like to do the money-saving challenge in reverse so I made a printable for both ways.
Doing the Money Saving Challenge you will end up with $1,378 in your savings account! That is a nice amount to get started with your emergency fund, or anything else that you are saving money for.
How the 52 Week Money Saving Challenge Weekly Money Saving Plan Works:
How it works is each week you make a deposit to your savings account (if you don't have a savings account you can use a glass jar, envelopes etc) any will work and you can sign up for a FREE Savings account here from Capital one (they are who I use for my kids savings accounts), week 1 you deposit $1, week 2 you deposit $2 week 3 $3 and so on and so on each week!
You can print the 52 Week Money Saving Challenge Saving Tracker here or the 52 Week Money Saving Challenge Reverse Saving here. – Just download and print it. 
To get on the savings train there are a lot of tips and tricks to saving money. Make sure you also check out the tips for how to put more money intoto your savings account.
You may also enjoy: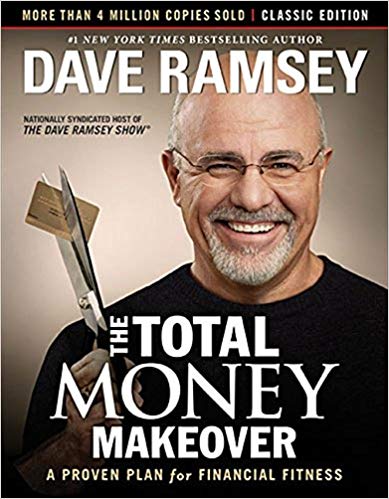 The Total Money Makeover: Classic Edition: A Proven Plan for Financial Fitness By Dave Ramsey

Design a sure-fire plan for paying off all debt—meaning cars, houses, everything
Recognize the 10 most dangerous money myths
Secure a big, fat nest egg for emergencies and retirement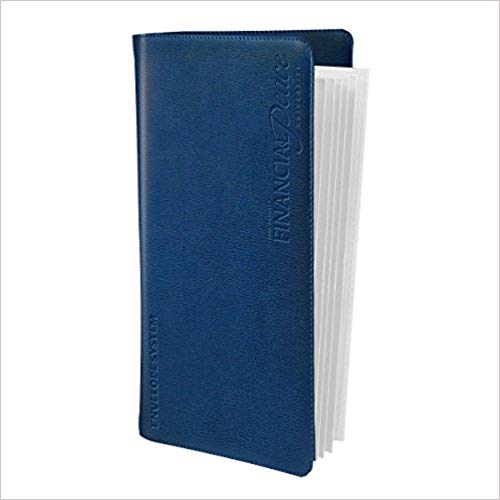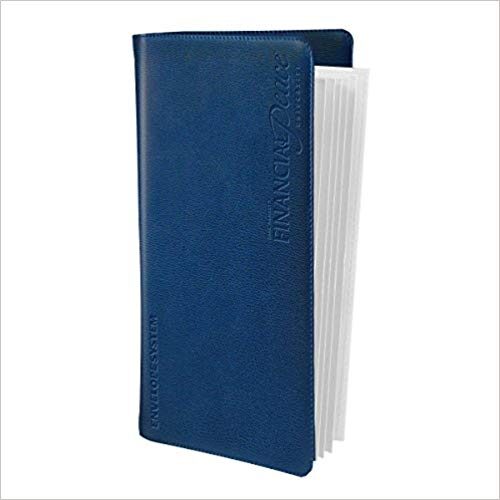 Blue Starter Envelope System: Financial Peace University
The Starter Envelope System has all the tools that you need to begin Dave's proven, easy-to-use cash management system. Try this simple way to manage your household income and expenses and avoid spending more than you earn!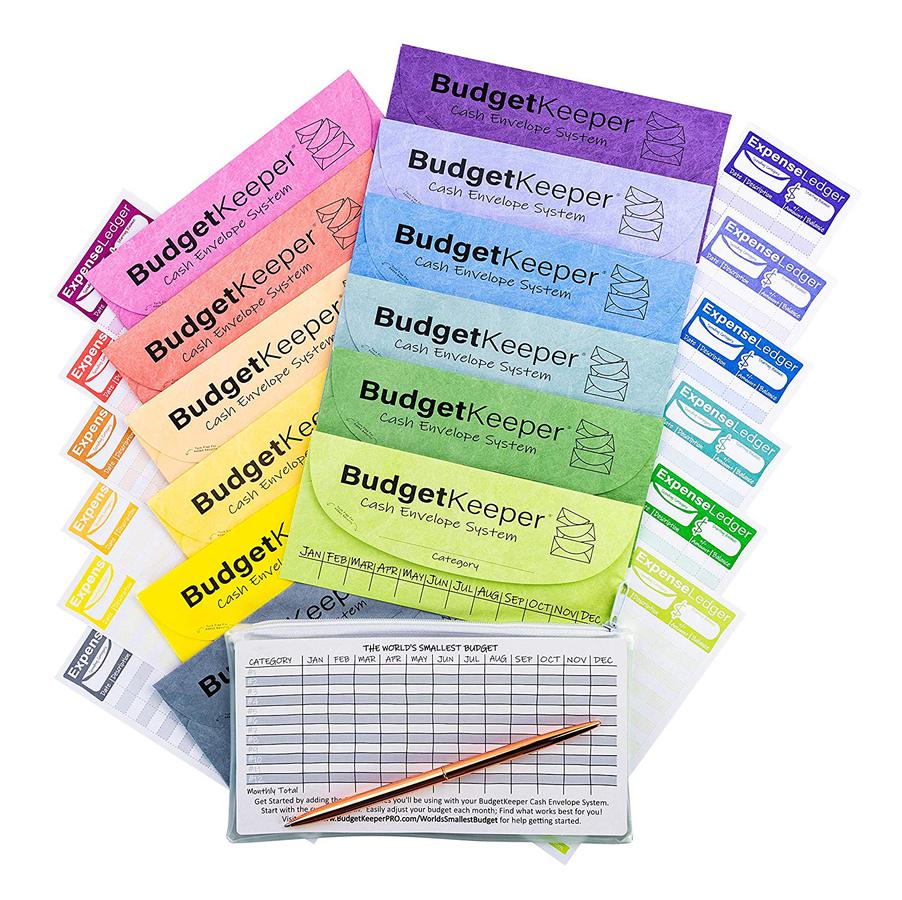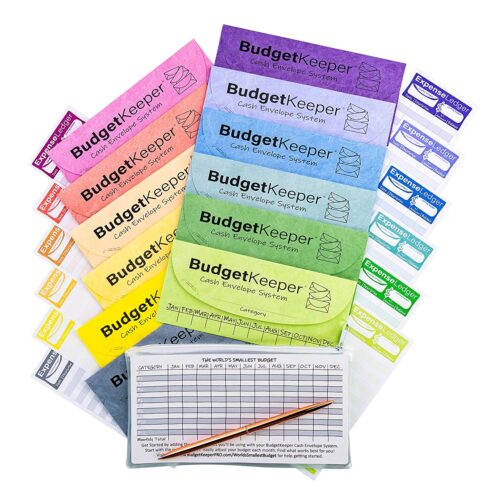 Cash Envelope System-Budget Envelopes-Saving Money by Budget Keeper-12 Pack
12 Assorted Tear Resistant Cash Envelopes

Water Resistant Material
Also includes, 12  Assorted expense Ledgers zipper case and metallic twist pen
Looking for more ways to save money? Check these out!
31 Ways to save $100 or more a year
20 Things you are forgetting to put in your budget
25 Ways to Slash your spending
Want to stop living paycheck to paycheck? Check out this post here for some great tips!
Join the newsletter
Subscribe to get our latest recipes right in your inbox every time we post a new one!