This school year, we will all be relying on online classes and distance learning. If you are looking for Free virtual tours for your children and/or homeschooling, you just can't beat this one. Join the California Science Center online and take a virtual tour inside the Endeavour.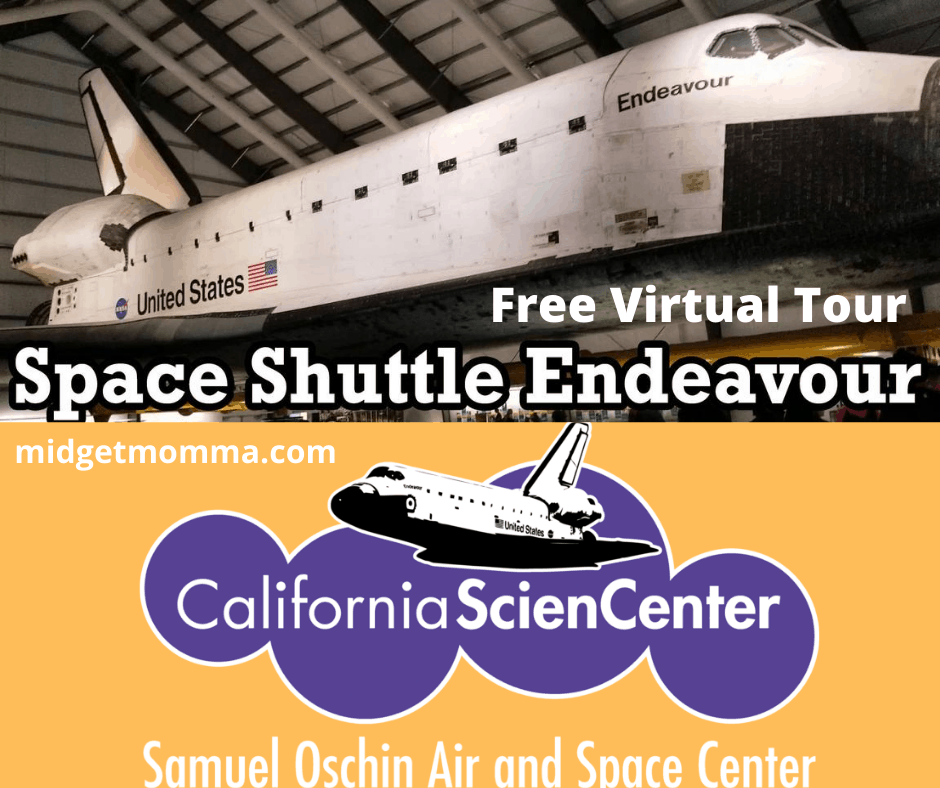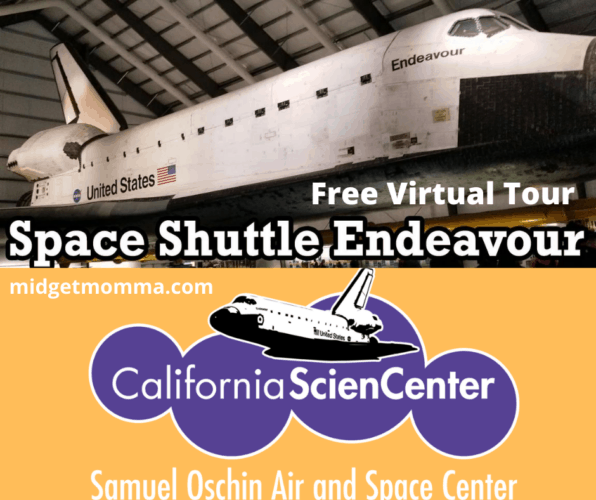 Free Virtual Tour Endeavour Space Shuttle at California Space Center
Right now, space shuttle Endeavour is on exhibit in the Samuel Oschin Pavilion, preparing for its future installation in the launch position in the Science Center's upcoming expansion, the Samuel Oschin Air and Space Center. But while you're staying safe at home, you can take a peek inside Endeavour's flight deck, mid-deck, and payload bay through this unique tour, created by photographer Jon Brack and narrated by Perry Roth-Johnson, Ph.D., assistant curator of aerospace science here at the California Science Center.
Released to commemorate the anniversary of Endeavour's final launch, this is the first of a series of four Inside Endeavour tours that will be released throughout the spring and early summer.
Note: You don't need a VR headset to enjoy these tours, but if you have one, hook it up and try it out.
Space Shuttle Endeavour is a retired orbiter from NASA's Space Shuttle program and the fifth and final operational shuttle built. It embarked on its first mission, STS-49, in May 1992 and its 25th and final mission, STS-134, in May 2011.
Orbiter Vehicle-105 completed 25 missions into space, including the first service mission to the Hubble Space Telescope and the first mission to add a U.S.-built component to the International Space Station.
Find out more information about Endeavour Here!

Check out these links below to begin your free virtual tours of Inside Endeavour!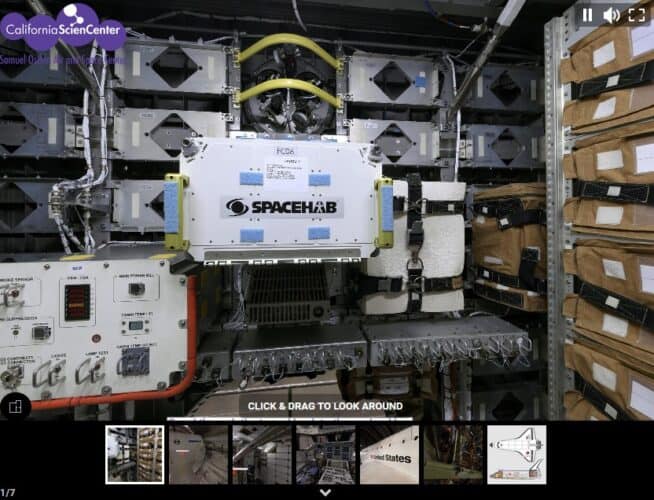 Photo Credit: California Space Center
Check out these links below to begin your free virtual tours of Inside Endeavour!
Tour 1: Flight deck, mid-deck, and payload bay
Tour 2: Wings and aft compartment
Tour 3: Empty and full payload bay
You may also enjoy:
Join the newsletter
Subscribe to get our latest recipes right in your inbox every time we post a new one!