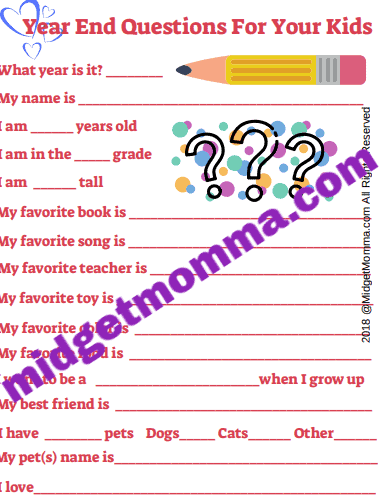 Fun End of Year Activity for the Kids! Year End Questionnaire
This is a super fun activity and will make an amazing KEEPSAKE!
Do this yearly and see how the kids change, their hand writing, along with their likes and dislikes!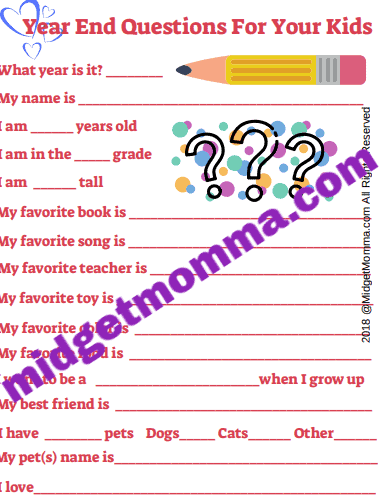 Join the newsletter
Subscribe to get our latest content by email.