Use this Covid-19 Time Capsule Printable packet to document the experiences, the memories, and the history of the coronavirus pandemic.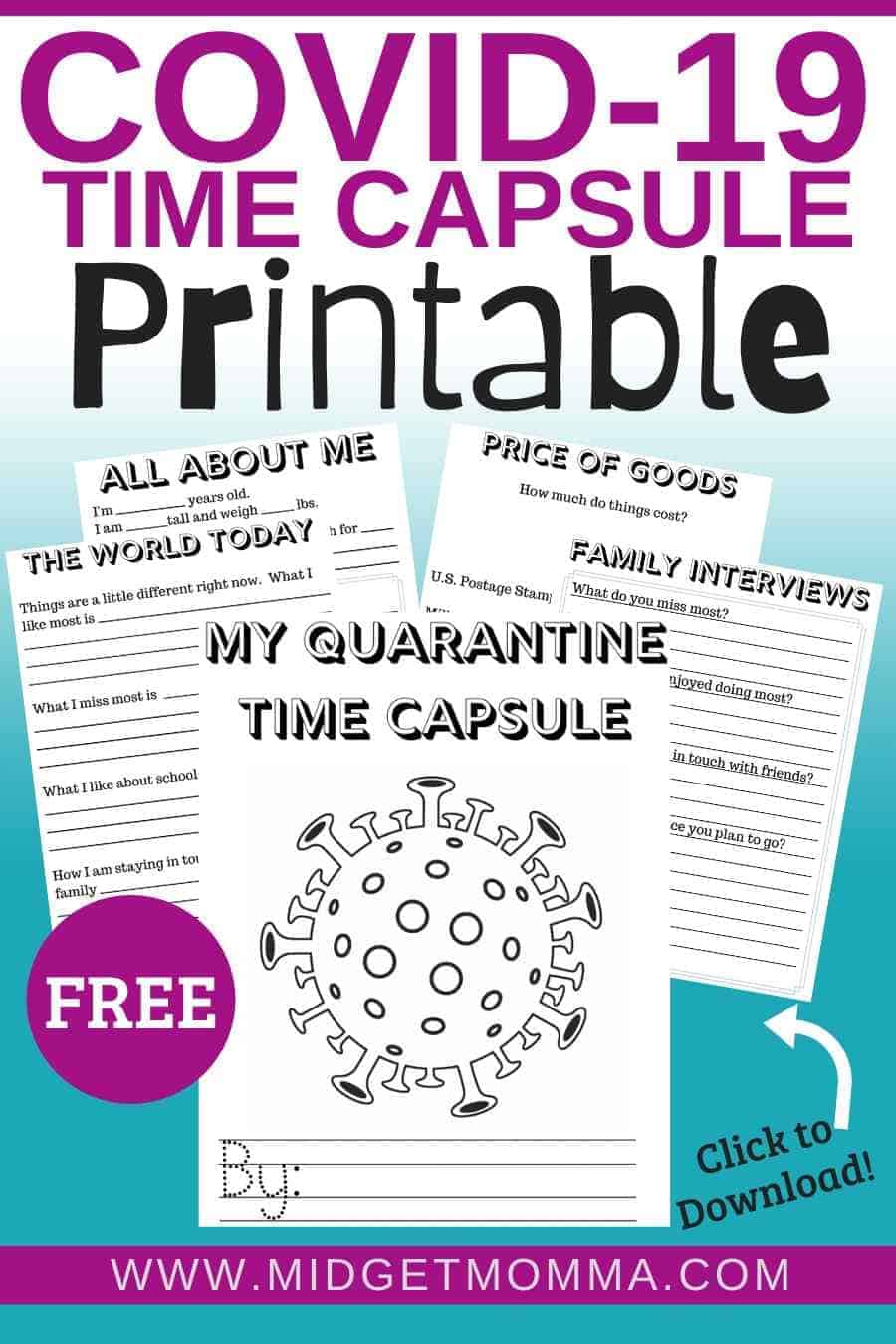 Covid-19 Time Capsule Worksheet Printable
One of the most important things for me is to have my kids make memories and document them so they can share them with their children when they are older. Since the time they were born I have kept a baby book for each kid and I have taken thousands of photos of important events in their lives.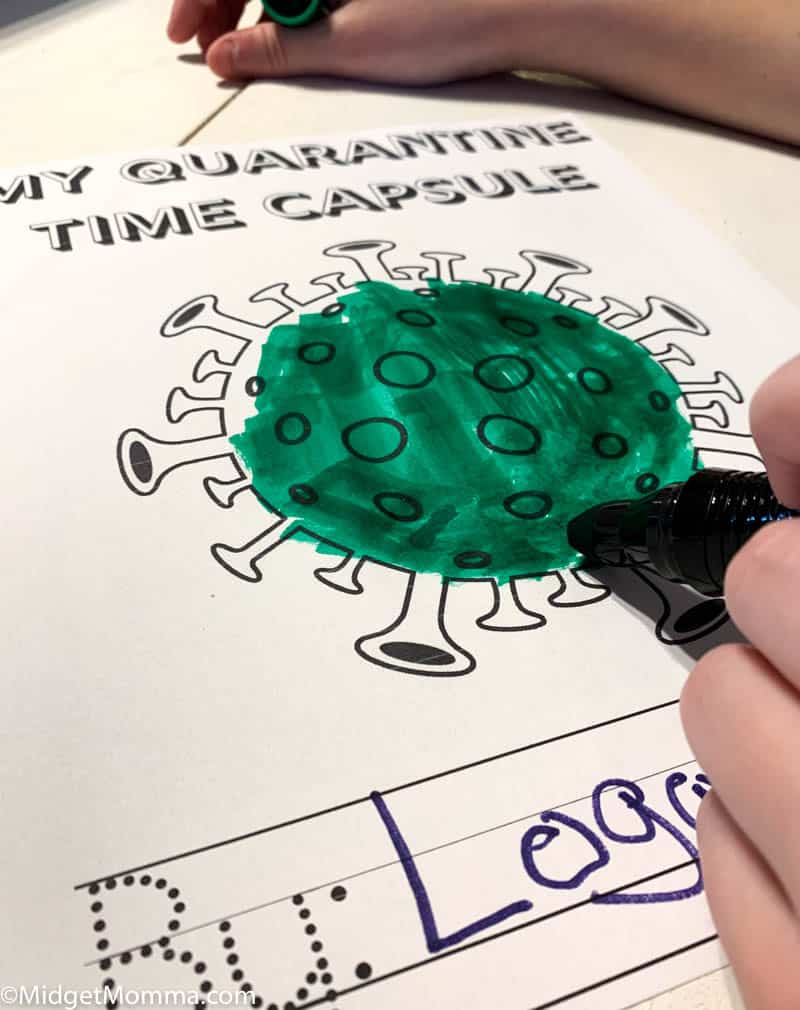 Right now with the Coronavirus and everything involved with it it is a memorable time for everyone, even if the memories aren't all amazing. My kids were excited to take the time to document the changes, what they have learned and what we have been doing with this printable time capsule. I hope that you and your kids love it too.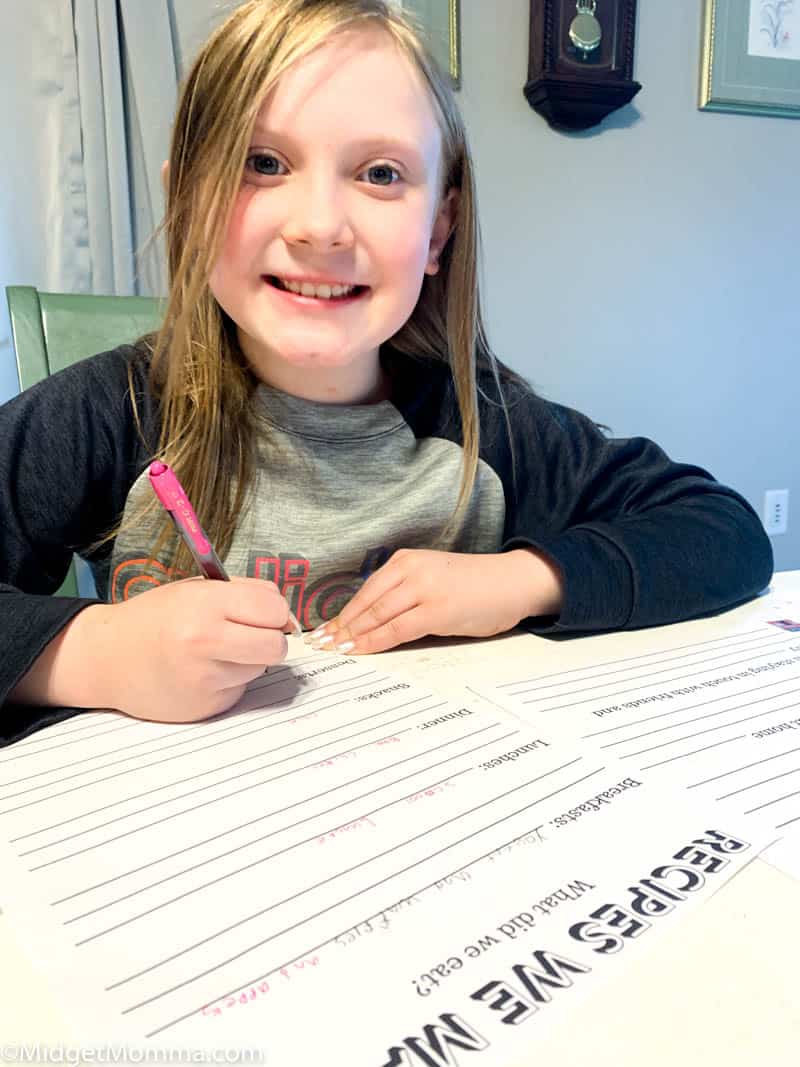 There will be a time later in history when our kids will be asked by their children what it was like. Remembering small details are difficult as time goes on and as we get older. So that my children can remember this time, both the good and the bad, we have created a Covid-19 time capsule printable packet.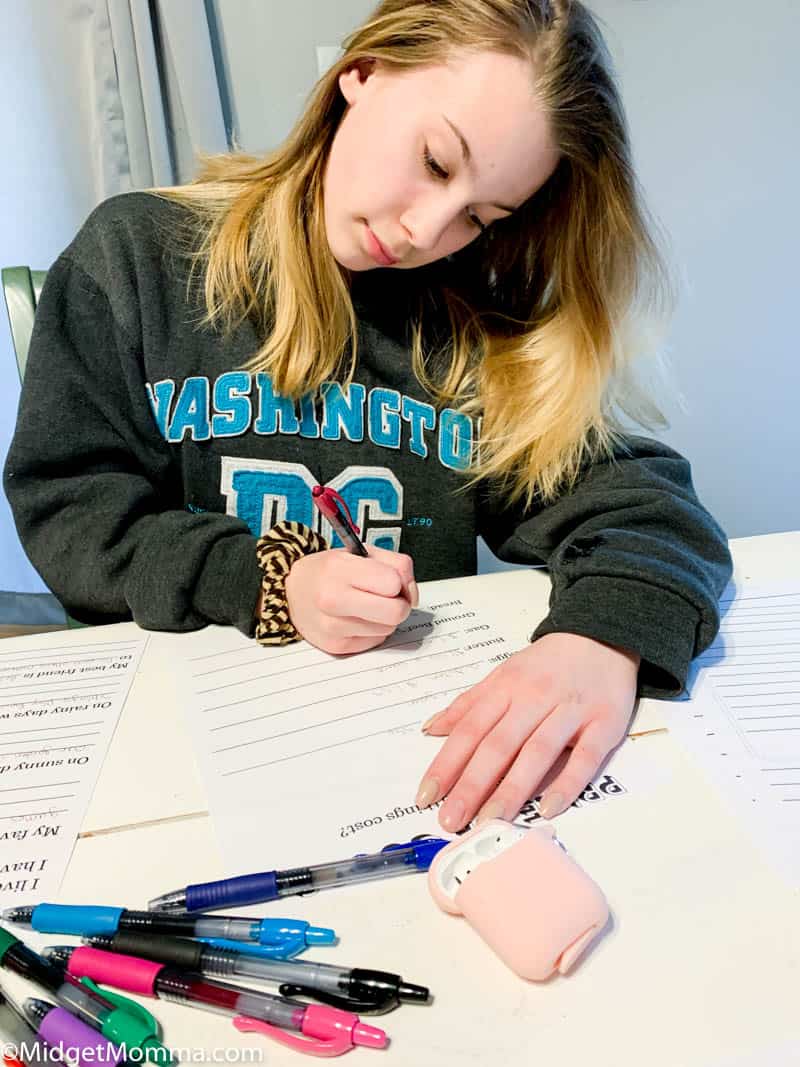 What is a Time Capsule?
A time capsule is a box or container that is filled with items from a specific time. It gives you the ability to look back and remember the moments, or the events that were happening. Typically a time capsule is hidden away after filled for your future self to look thru and share the memories with others.
If you are looking for a special Time capsule box, Amazon has a lot of great ones that would be perfect to order and store all of your time capsule items.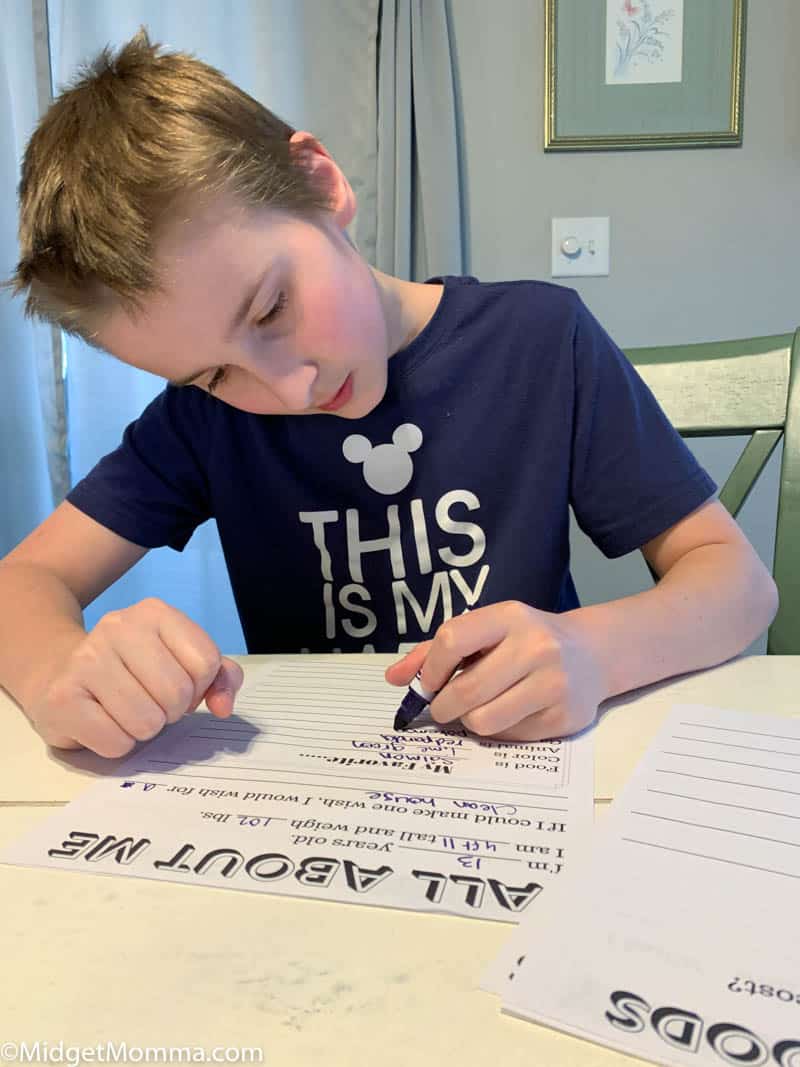 How to Make a Time Capsule for Kids
Get a Box that can hold all of the items that you want to include in the time capsule. Over time add things to the box, including this filled out time capsule printable worksheet set into the box. It is important to let the kids put in the items and photos that are also important to them. There may be things that don't seem important to you that the kids do think are important.
There is a list of time capsule item ideas included with this printable set to help you set up your time capsule box with the kids.
Time Capsule Ideas
Newspaper clippings
Photos of your family
Recipes you love
Photos of friends
Art projects
Photos of yourself
Favorite Quotes
A letter to your future self
This printable workbook
Favorite Fashion trend that you wore from home (Use magazine or online photos)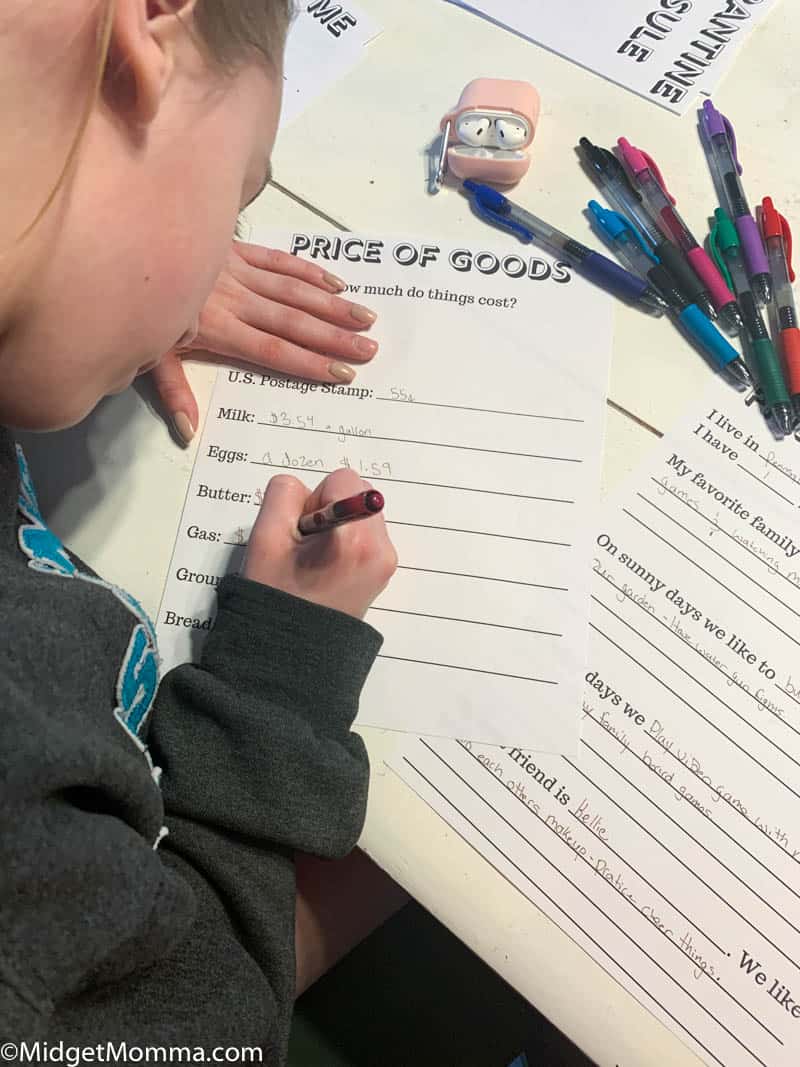 Covid-19 Time Capsule Worksheets
This time capsule printable has 15 pages of fill in worksheets, a few activities and ideas for you to put in a time capsule box along with this completed packet so the kids can remember this time in their lives.
The older kids will be able to fill out this coronavirus time capsule worksheet set on their own. If you have younger ones who can not write yet, you can ask them the questions and write it for them.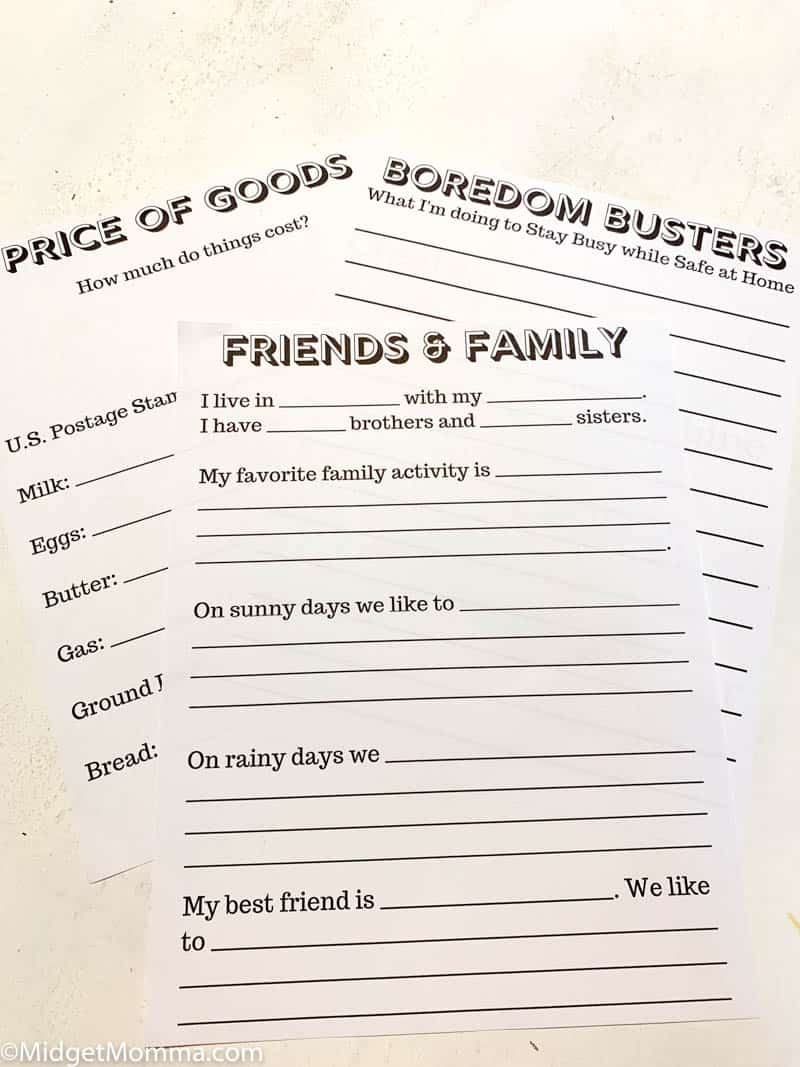 Friends and family are an important part of a time capsule. Being able to look back and remember who the important people in your life were during a specific time frame is a great way to remember things.
Since we can not see our friends and family that don't live with us in person, when you are on a video call or a zoom meeting take a screen shot and then print that out to keep the memories of your video call fun.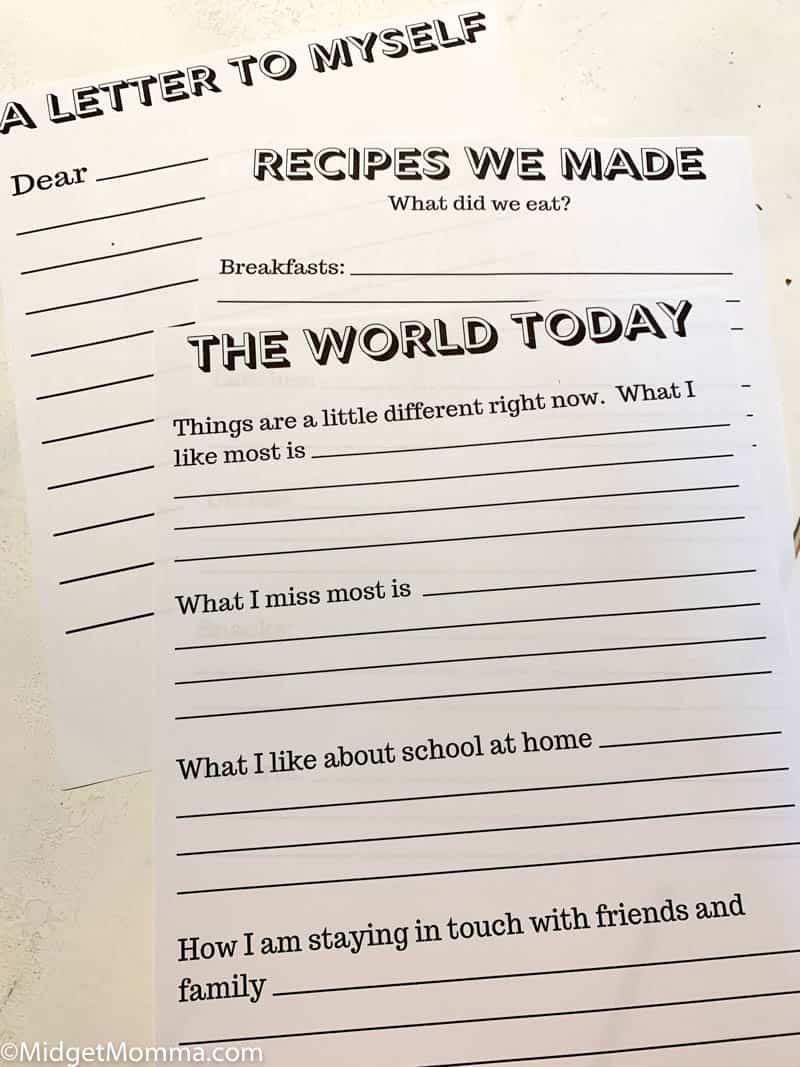 Spending time at home means a lot of cooking has to be done. This is a great thing to put in the time capsule when your kid loves a new recipe you have tried.
If you are looking for kid friendly recipes, check these out!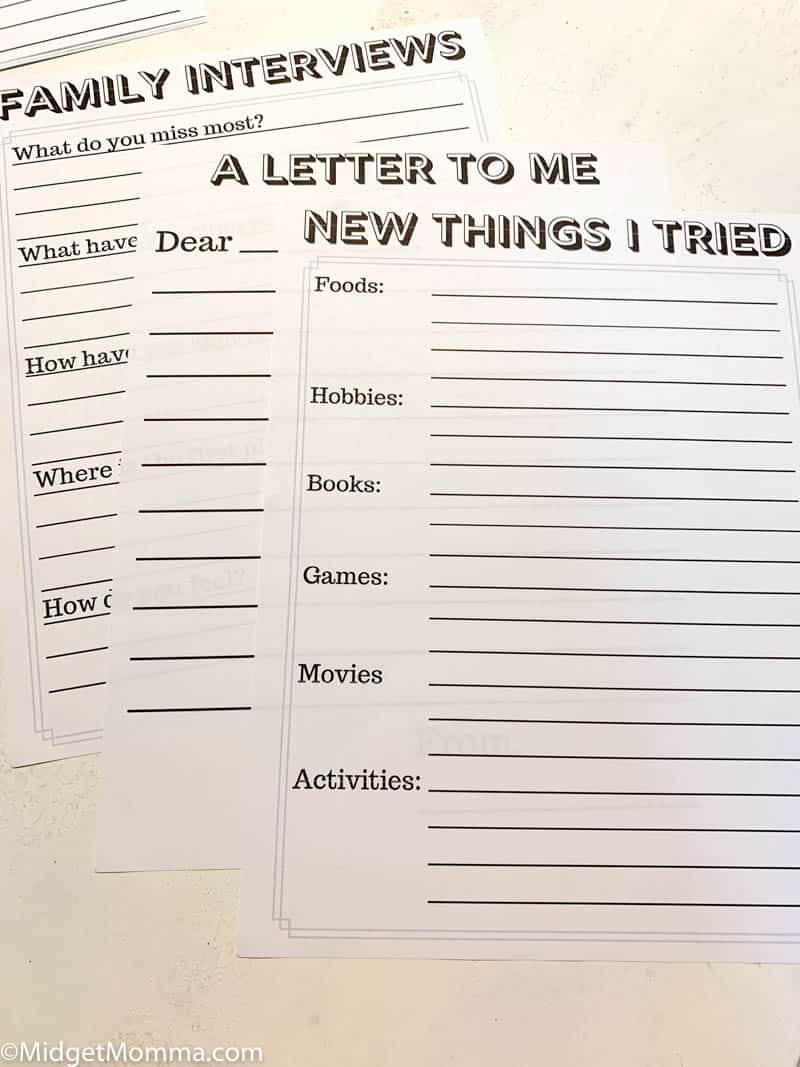 We have also included some fun activities in this printable set for the kids to do as well, including a word search, maze and crossword.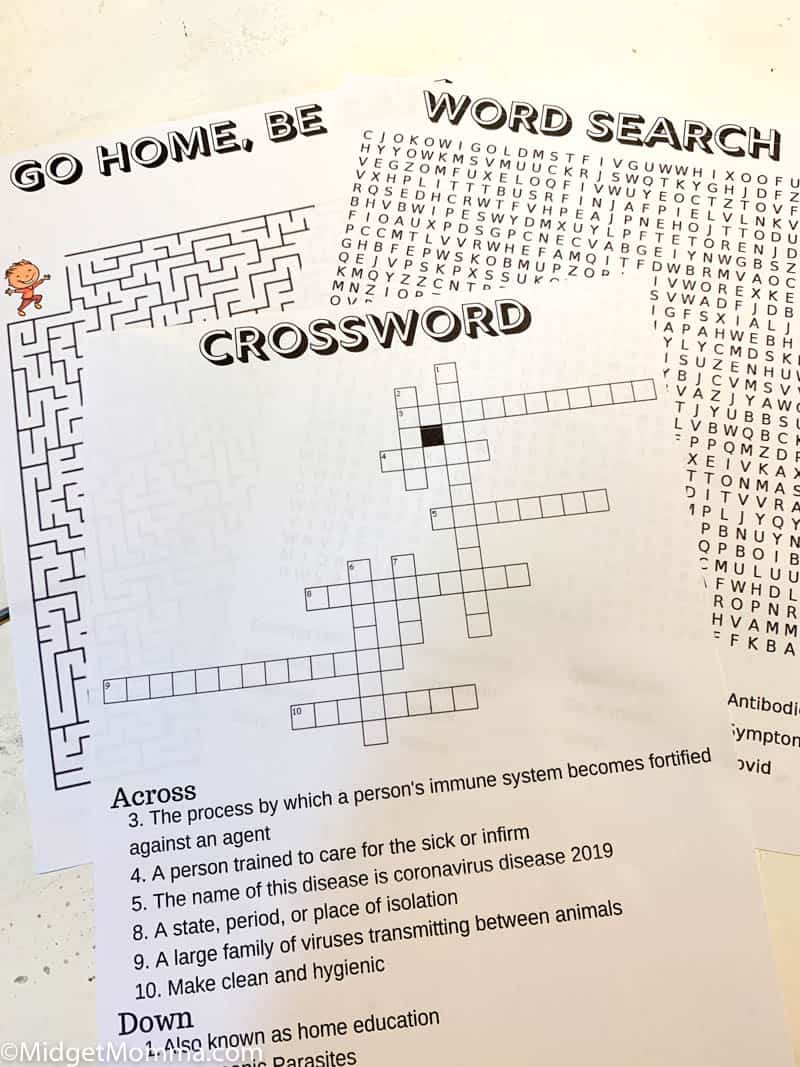 Get the Time Capsule Printable!
Fill out the form and your Printable Covid-19 Coronavirus Time Capsule will be sent to your e-mail!

Looking for more fun things to do with the kids? Check these out!
Join the newsletter
Subscribe to get our latest recipes right in your inbox every time we post a new one!