I am almost embarrassed to even post this as a recipe since it is so easy, but then again some people may not have ever had one. Anyway, I have been following The Pioneer Woman for a long time. Way before she had a TV show and I love her. She has super simple recipes that are so yummy! One day on her show she done, egg in a hole and it took me back!! This isn't the first time I have had one.
What you need:
1 Slice of your favorite bread (we only use whole wheat)
1 egg (I have chickens so we use fresh and boy is there a HUGE difference in the taste)
1 Tablespoon of butter (we only use real butter in my house, no margarine)
Salt and Pepper to taste
What to do:
With a biscuit cutter or rim of a glass press a hole in the center of the bread.
Melt the butter over medium heat in a skillet
Once the butter is melted place the bread in the center of the pan and crack the egg in the center of the hole. Sprinkle with salt and pepper.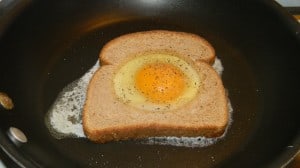 Let it cook for at least a minute before you attempt to flip it or it will get all nasty and not look so pretty.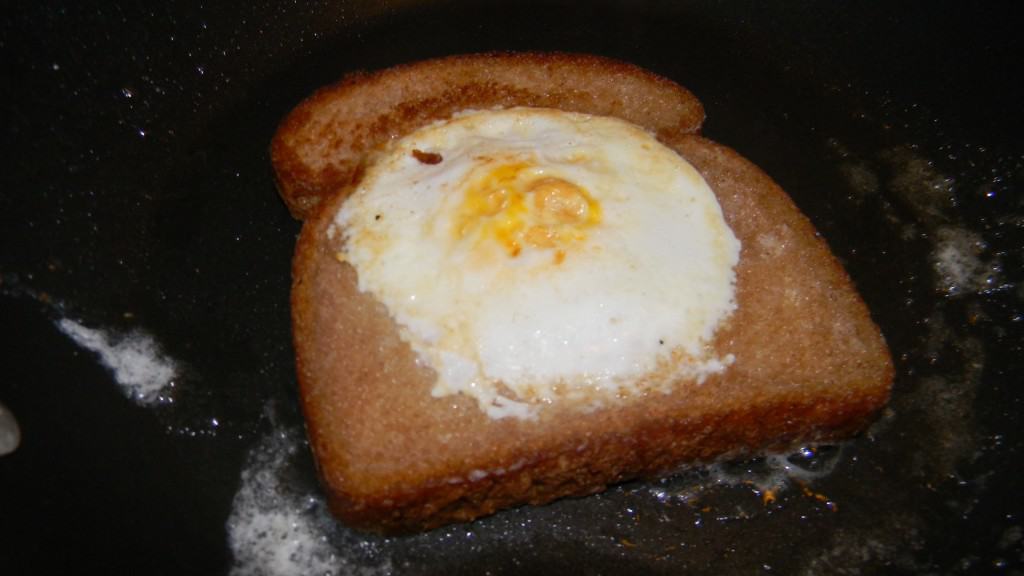 Once flipped cook until yolk is soft and Wiggly
Once cooked take out of the pan and enjoy!!!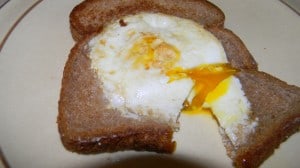 Recipe idea from The Pioneer Woman and pictures from my website A Day in the Life of an Air Force Wife and Mommy of Two.
This post may contain affiliate links. Please read my disclosure policy here