I love meatballs, however sometimes I just want a change from the normal so I make these Rosemary Garlic Chicken Meatballs. They are a simple meatball to make but they have amazing flavor. Whenever I make these Rosemary Garlic Chicken Meatballs I double the batch because then we have left overs.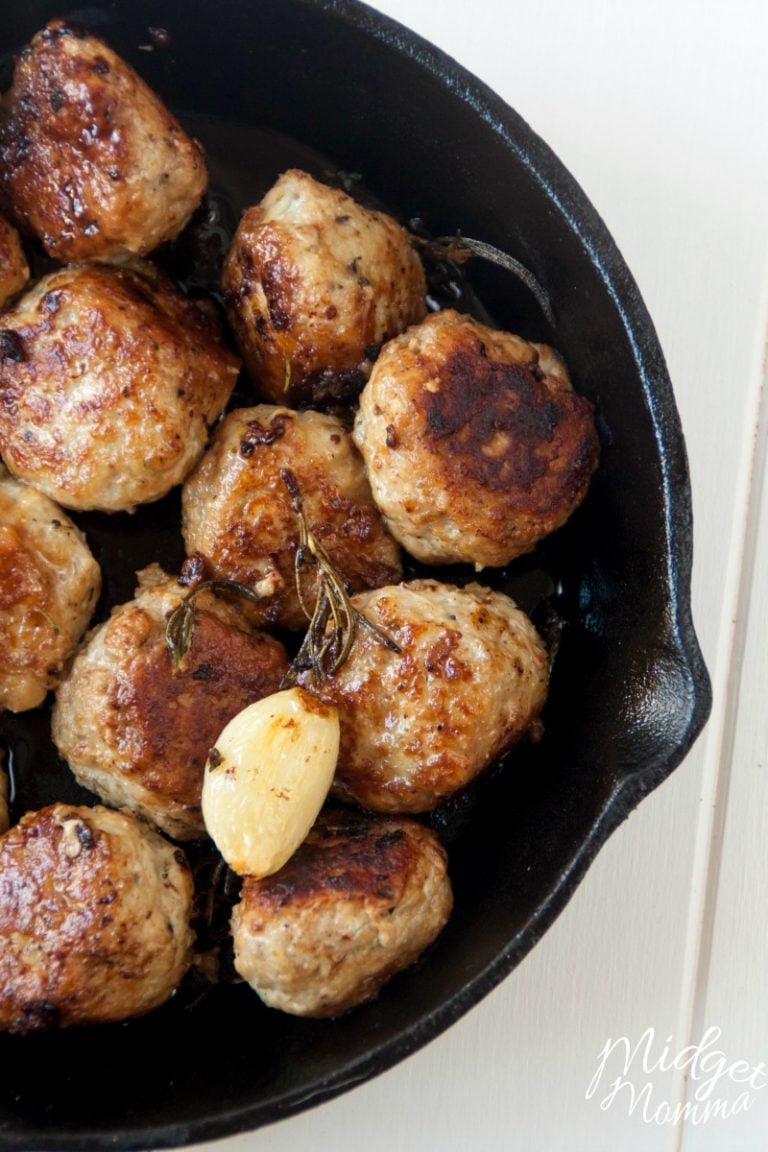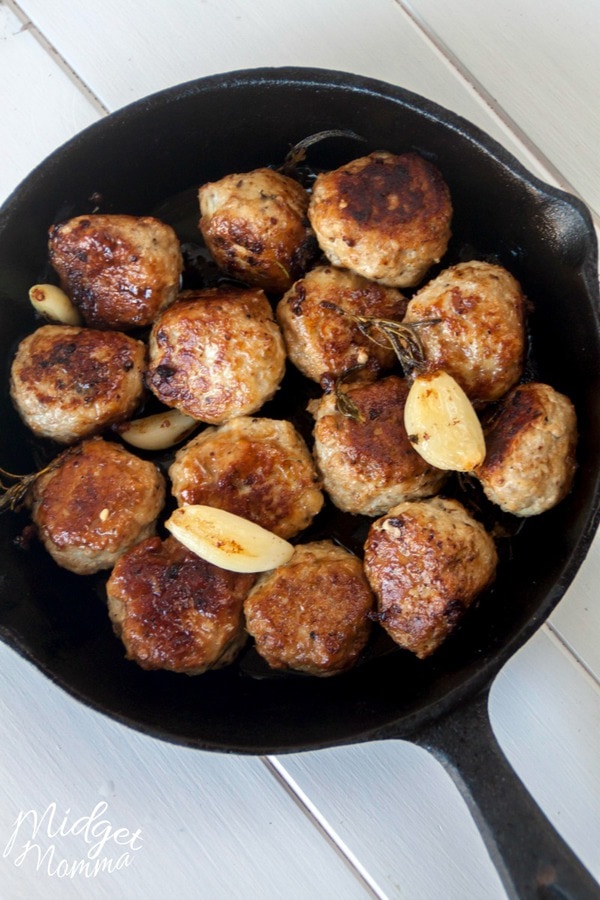 When making these chicken meatballs it is important to remember that chicken is a softer meat, so your chicken meatballs are not going to end up perfect balls.
With these baked chicken meatballs you are going to get the amazing flavors of rosemary and garlic, but don't worry the rosemary is not overwhelming at all. I know I tend to sometimes fear rosemary because it can be a very strong flavor.
These Rosemary Garlic Chicken Meatballs are amazing and are always a HUGE hit in my house! You can eat them alone and make a side of veggies or add them to your homemade pasta sauce and put on top of spaghetti!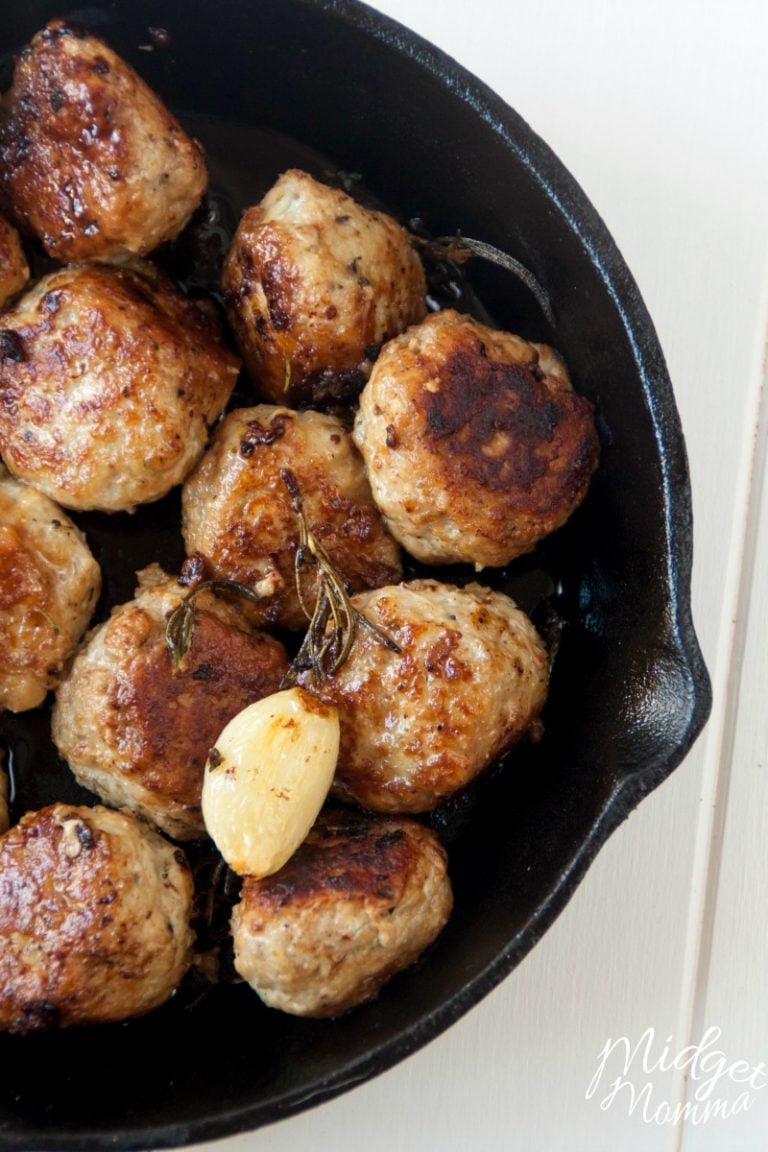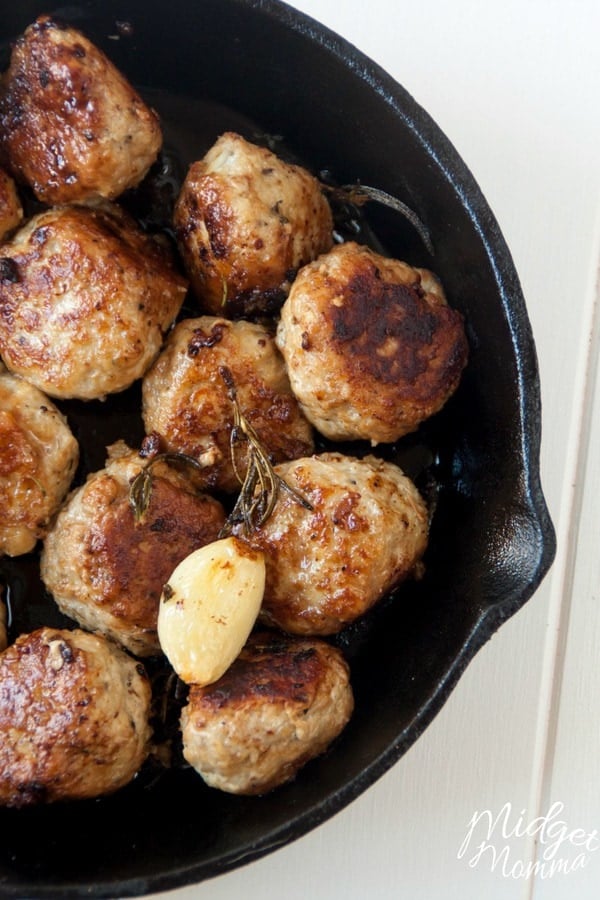 If you are looking for a great side dish, make sure you check out how to cook a sweet potato in the microwave.
Check out these great side dish recipes to make a complete meal! 
Rosemary Garlic Chicken Meatballs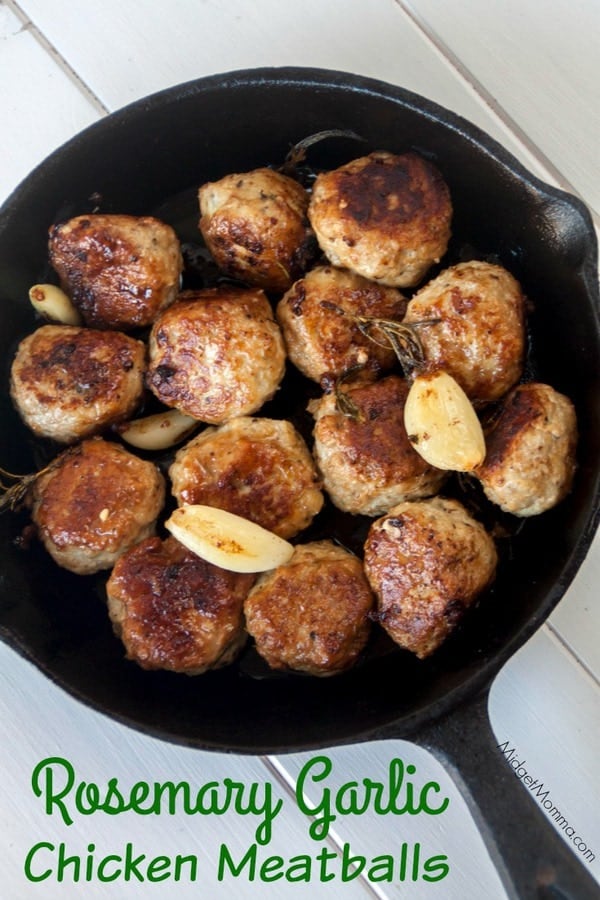 How to make Rosemary Garlic Chicken Meatballs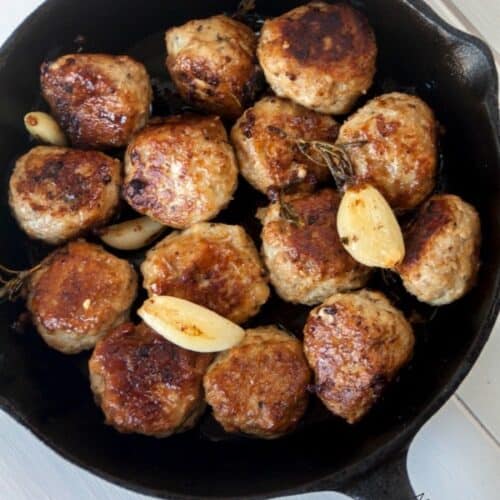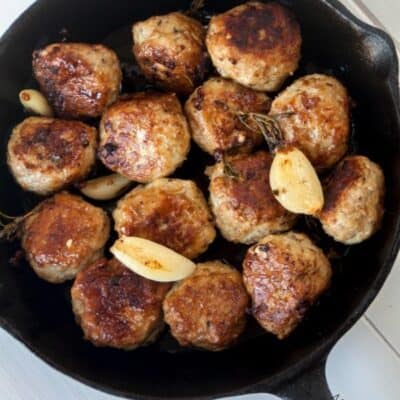 Rosemary Garlic Chicken Meatballs
This Rosemary Garlic Chicken Meatballs recipe is one of the best chicken meatballs recipes I have made. These easy chicken meatballs are perfect to eat alone with a side of veggies or to add to your pasta dishes!
Print
Pin
Rate
Servings: 4
Instructions
Preheat the oven to 375 degrees.

Combine the chicken, egg, bread crumbs, Worcestershire sauce, rosemary, salt and pepper in a medium mixing bowl.

With a small grater grate the onion and garlic into the meat mixture. Stir just until all the ingredients are combined. Set it aside.

Add the olive oil to a large cast-iron pan over medium heat.

Roll the meat mixture into one inch balls and add them to the saute pan. Let them brown on all sides.

Add the 4 garlic cloves and 3 sprigs fresh rosemary to the pan.

Once the meatballs are browned place them in the oven for 5-10 minutes or until they reach an internal temperature of 160 degrees.
Nutrition
Serving: 4meatballs | Calories: 318kcal | Carbohydrates: 15g | Protein: 23g | Fat: 18g | Saturated Fat: 4g | Cholesterol: 138mg | Sodium: 301mg | Potassium: 714mg | Fiber: 1g | Sugar: 2g | Vitamin A: 110IU | Vitamin C: 4mg | Calcium: 56mg | Iron: 2.1mg
Makes 16 meatballs
4 meatballs per serving
4 SmartPoints per 4 meatballs on Weight Watchers FreeStyle Plan
This recipe is amazing with your favorite vegetable side dishes. Making rosemary garlic chicken meatballs are an ideal option over pasta or with a side of riced cauliflower for a healthy meal!
More Chicken Recipes: 
Slow Cooker Parmesan Garlic Chicken Bake
Rosemary Garlic Chicken Meatballs
Cracker Barrel Chicken and Dumplings Recipe
More Weight Watchers Friendly Recipes:
Weight Watchers Dinner Recipes
23 Weight Watchers Chicken Recipes
17 Weight Watchers Dessert Recipes