Twinkies are something that if I would let him Tom (hubby) would eat daily. I have brought them in the house only to have the whole box disappear before I could even think about them. That happened a few times while I was buying supplies to make these Twinkie Mummies.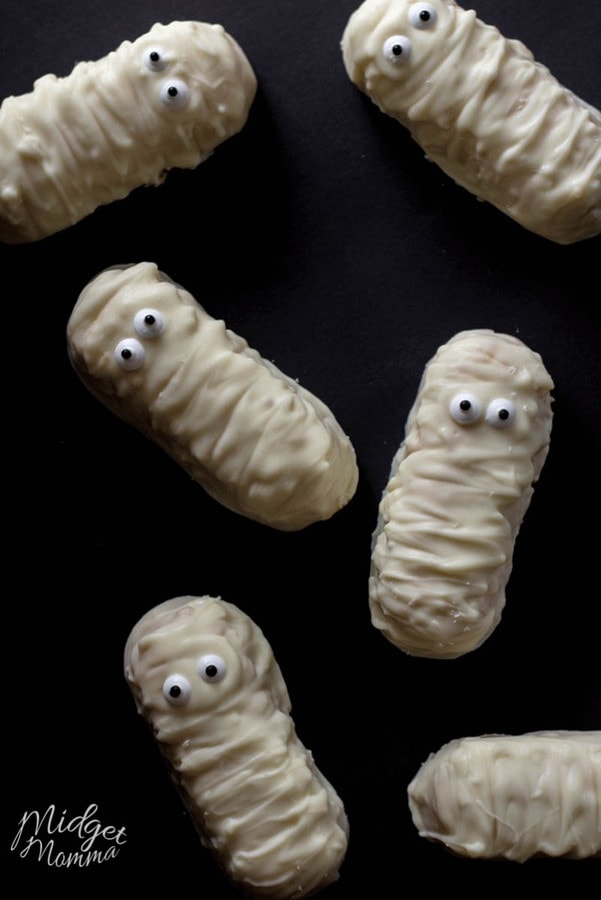 I rebought the twinkies like 3 times and got smart the third time by hiding the box. However that also meant when I went to make these Twinkie Mummies I heard "What! You didn't tell me you bought Twinkies!". Yes Tom you are right I didn't tell you because I wanted to make Twinkie Mummies and I was tired of going to the store and rebuying them 😉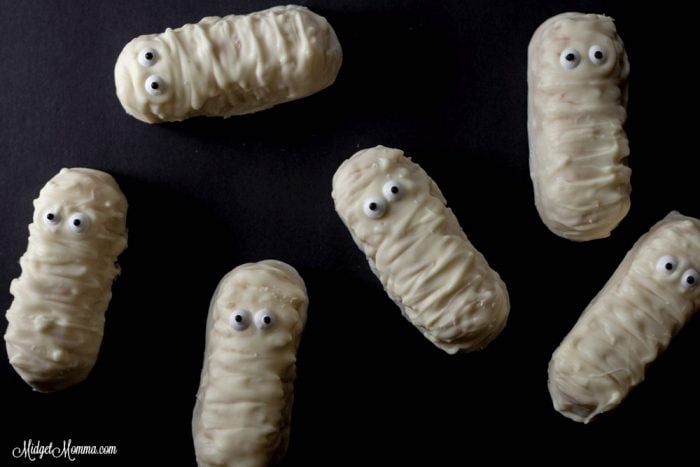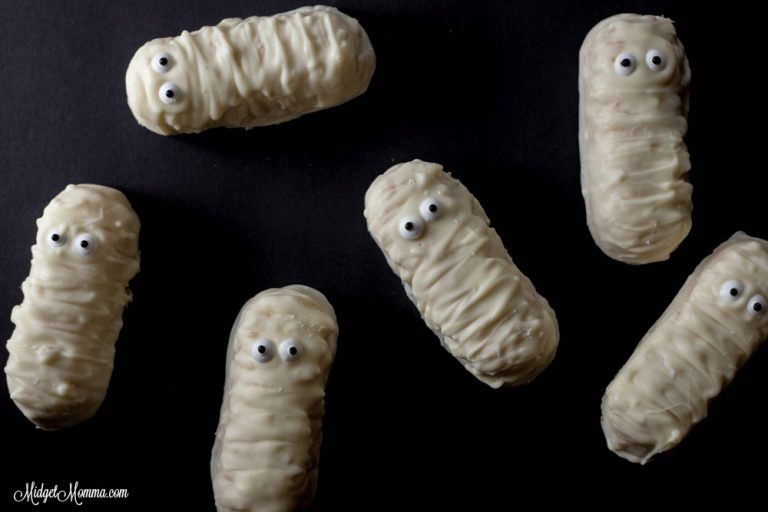 So these Twinkie Mummies are really easy to make, If you have a Twinkie fan in your house hide them so you do not have to rebuy them before making them and then be prepared to hear "can I eat them yet" the entire time you are making them (and for me while I was photographing them!) The thing about them that I like is that you do not have to be an artist to make them and have them look cute!
If you want to make them into pops you can easily by using these sticks here.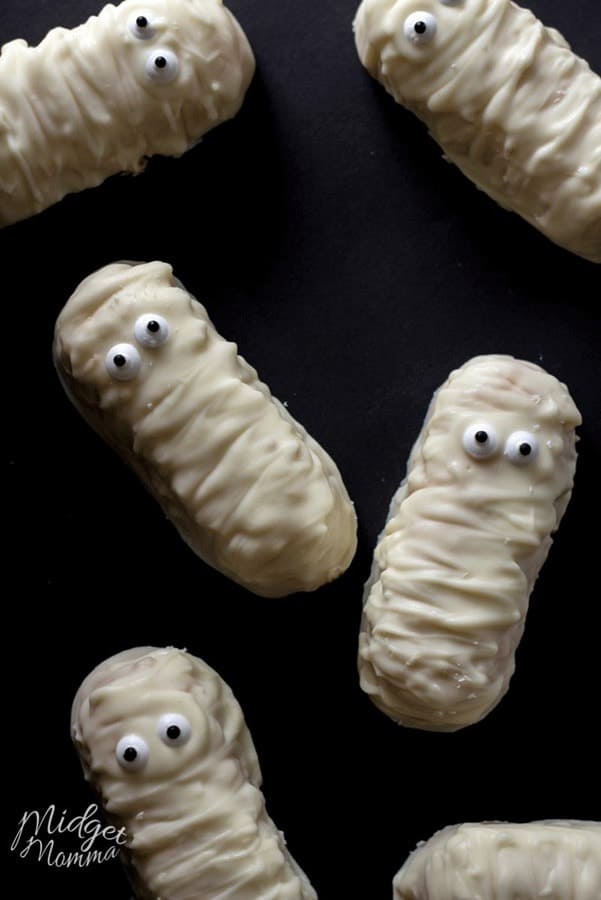 Twinkie Mummies Easy Halloween Treat for Kids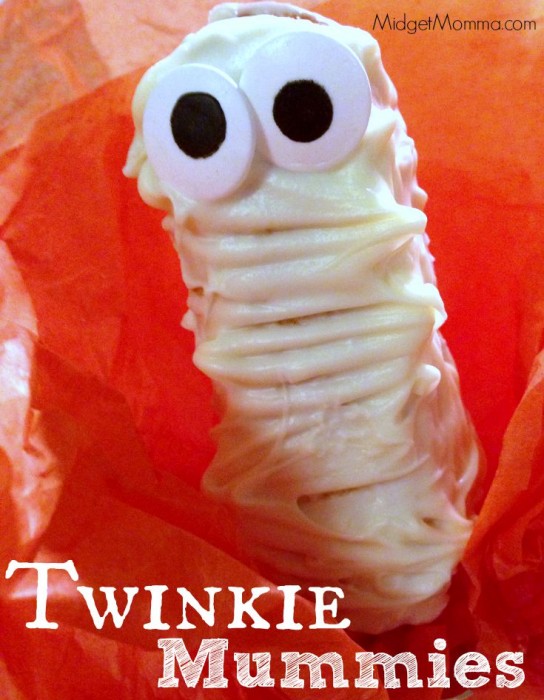 Don't Forget to Pin Twinkie Mummies on your Halloween Pinterest 
board!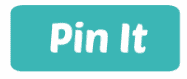 Ingredients for Twinkie Mummies:
Directions for Twinkie Mummies
First you need to melt your chocolate. You can do it in the microwave however I much prefer melting chocolate in a double boiler. I find it ends up being easier to use. If you have never melted chocolate in a double boiler make sure you read How to Melt Chocolate in a Double Boiler.
Then while you are melting your chocolate get a baking sheet and line it with wax paper.
When the chocolate is melted, dip each twinkie into the chocolate. Make sure it is completely covered and then lay it flat side down on your baking sheet with the wax paper.
Before the chocolate hardens take a fork and make marks in it like a mummy would have and then add the two eyes.
Let them sit for about 5-6 minutes before you touch them so the chocolate completely hardens on them.
If you are not going to eat them right away wrap them in plastic wrap and store them in the fridge.
Looking for more Halloween Recipes? Check these out! 
This post may contain affiliate links. Please read my disclosure policy here