If you love Starbucks but need a little extra help with staying on track with Weight Watchers, you will enjoy this quick and easy drink and meal list for you to enjoy while sticking with your Weight Watches WOE (way of eating).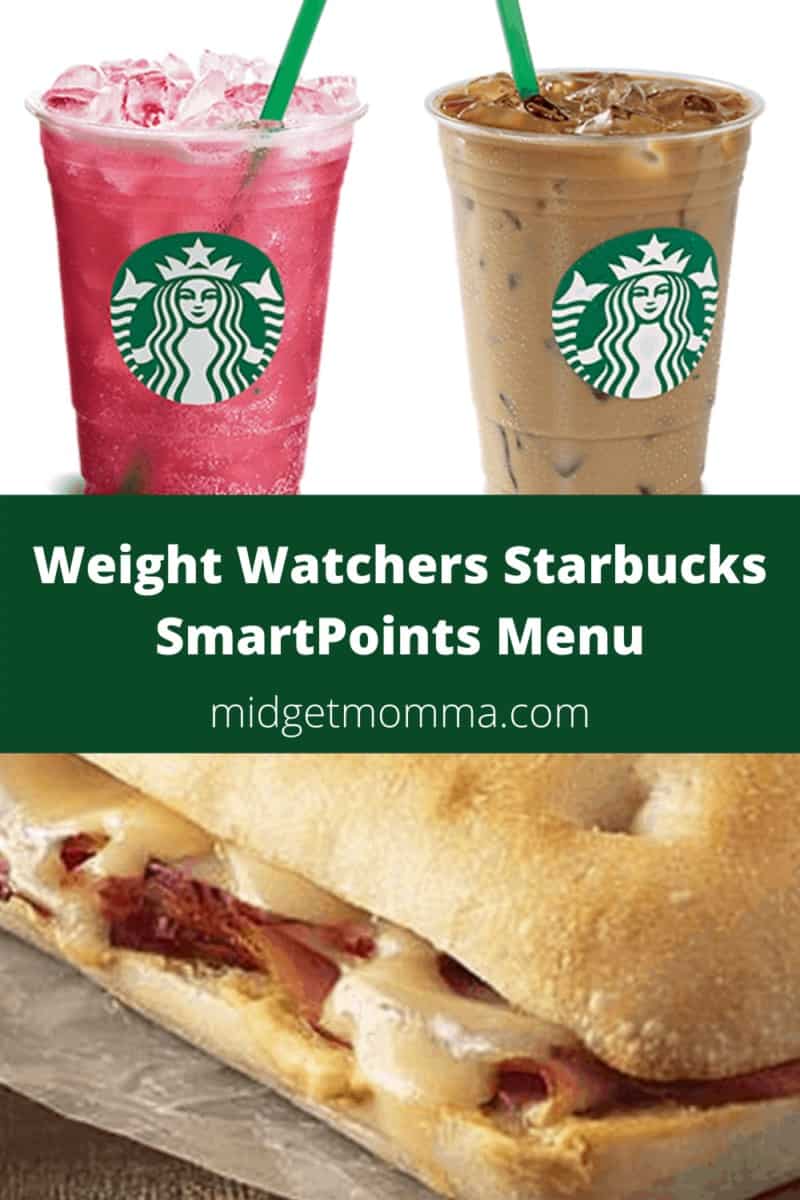 Weight Watchers Starbucks Coffee, Drinks & Food Menu
Need your daily caffeine fix,  You can head to Starbucks for a warm breakfast, a tasty lunch, or a sweet treat. And with myWW, everything on the Starbucks menu can fit into your weight-loss plan.
Some of the Starbucks menu items will make a big dent in your SmartPoints Budget than others but with a little planning and knowledge of how to properly place your order, you can pick up a coffee, meal, or snack without getting off track with your weight-loss goals.
Here is a Weight Watchers Friendly List to help you along the way: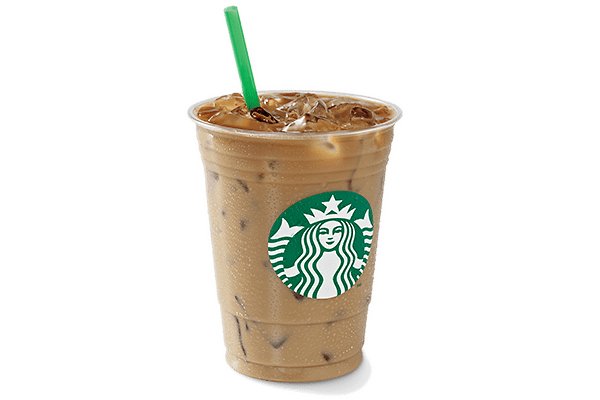 Caffe Americano, SmartPoints value: 0 (Green), 0 (Blue), 0 (Purple)

Caffe latte with nonfat milk, SmartPoints value: 4 (Green), 4 (Blue), 4 (Purple)

Cappuccino with nonfat milk, SmartPoints value: 2 (Green), 2 (Blue), 2 (Purple)

Caramel macchiato with nonfat milk, SmartPoints value: 7 (Green), 7 (Blue), 7 (Purple)

Cold brew or iced coffee (without milk), SmartPoints value: 0 (Green), 0 (Blue), 0 (Purple)

Iced skinny cinnamon dolce latte, SmartPoints value: 2 (Green), 2 (Blue), 2 (Purple)

Mocha Frappuccino with nonfat milk (without whipped cream), SmartPoints value: 10 (Green), 10 (Blue), 10 (Purple)

Flat white with almond milk, SmartPoints value: 2 (Green), 2 (Blue), 2 (Purple)

Vanilla latte with nonfat milk, SmartPoints value: 7 (Green), 7 (Blue), 7 (Purple)
*SmartPoints value is based on Starbucks size "Tall" beverages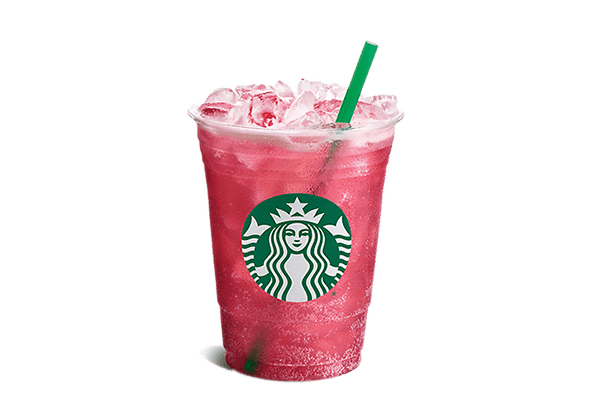 Chai tea latte with nonfat milk, SmartPoints value: 8 (Green), 8 (Blue), 8 (Purple)

Earl grey tea latte with soy milk, SmartPoints value: 7 (Green), 7 (Blue), 7 (Purple)

Iced green tea latte with nonfat milk, SmartPoints value: 9 (Green), 9 (Blue), 9 (Purple)

Royal English breakfast tea, SmartPoints value: 0 (Green), 0 (Blue), 0 (Purple)

Teavana® shaken iced green tea lemonade, SmartPoints value: 4 (Green), 4 (Blue), 4 (Purple)

Teavana® shaken iced passion Tango tea lemonade, SmartPoints value: 4 (Green), 4 (Blue), 4 (Purple)

Teavana® shaken iced white tea, SmartPoints value: 1 (Green), 1 (Blue), 1 (Purple)
*SmartPoints value is based on Starbucks size "Tall" beverages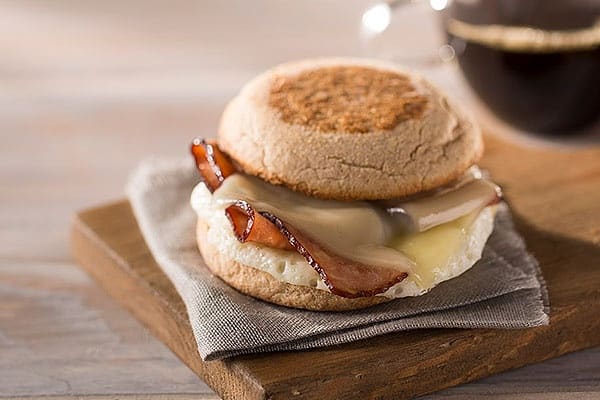 Egg white and red pepper sous vide bites, SmartPoints value: 5 (Green), 5 (Blue), 5 (Purple)

Hearty blueberry oatmeal, SmartPoints value: 7 (Green), 7 (Blue), 3 (Purple)

Reduced-fat turkey bacon and egg white breakfast sandwich, SmartPoints value: 6 (Green), 6 (Blue), 6 (Purple)

Sausage, cheddar, and egg breakfast sandwich, SmartPoints value: 14 (Green), 14 (Blue), 14 (Purple)

Spinach, feta, and cage-free egg white breakfast wrap, SmartPoints value: 7 (Green), 7 (Blue), 7 (Purple)

Steel cut oatmeal, SmartPoints value: 4 (Green), 4 (Blue), 0 (Purple)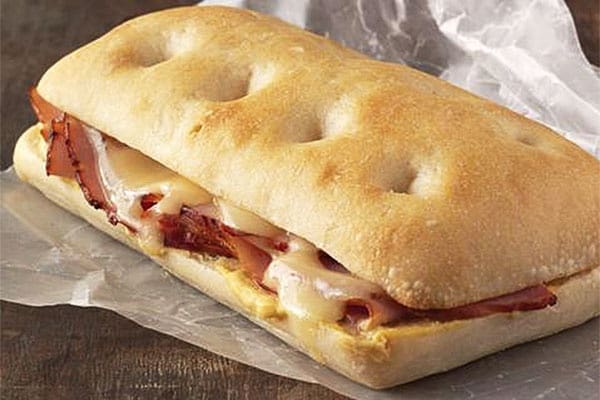 Chicken chorizo tortilla sous vide bites, SmartPoints value: 6 (Green), 6 (Blue), 6 (Purple)

Egg and cheese protein box, SmartPoints value: 12 (Green), 8 (Blue), 8 (Purple)

Protein bistro box, SmartPoints value: 14 (Green), 14 (Blue), 14 (Purple)

Smoked turkey and Swiss sandwich bistro box, SmartPoints value: 8 (Green), 7 (Blue), 7 (Purple)

Turkey pesto panini, SmartPoints value: 14 (Green), 12 (Blue), 12 (Purple)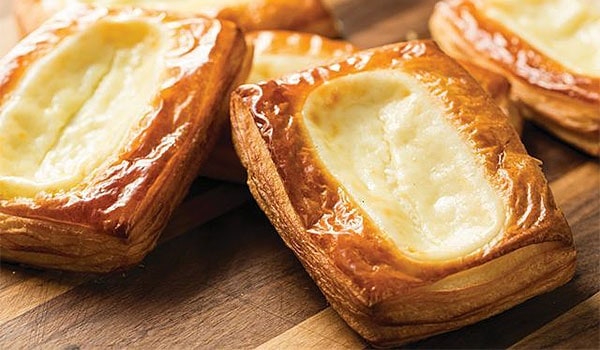 Cheese danish, SmartPoints value: 9 (Green), 9 (Blue), 9 (Purple)

Chocolate cake pop, SmartPoints value: 8 (Green), 8 (Blue), 8 (Purple)

Chocolate croissant, SmartPoints value: 11 (Green), 11 (Blue), 11 (Purple)

Petite French madeleines, SmartPoints value: 10 (Green), 10 (Blue), 10 (Purple)

Petite vanilla bean scone, SmartPoints value: 5 (Green), 5 (Blue), 5 (Purple)

Sweet lemon cake pop, SmartPoints value: 7 (Green), 7 (Blue), 7 (Purple)

Vanilla almond biscotti, SmartPoints value: 8 (Green), 8 (Blue), 8 (Purple)
More Weight Watchers Recipes For You To Enjoy: