Throwing an awesome Halloween party doesn't have to cost and arm and a leg. With these easy Halloween Party Ideas you can have an amazing Halloween party that the kids will love while sticking to a budget! There are lots of ideas for hosting a Halloween Party on a Budget that will make the party so amazing, no one will know you did it on the cheap!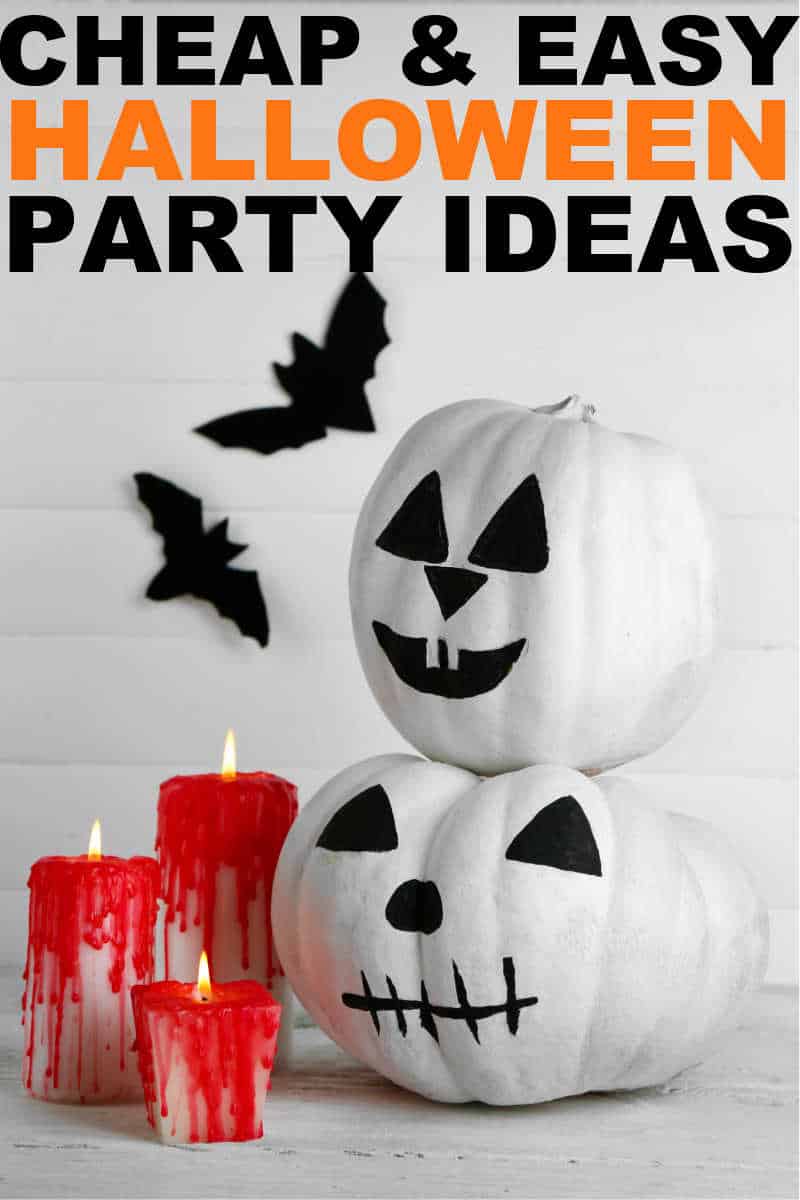 How To Host a Halloween Party on a Budget
Want to throw a Halloween party and impress your friends, but don't want to break the bank? Halloween is coming and you can throw an amazing halloween party on a budget. 
the so-called night of witches, which in recent years went from being a foreign custom (it comes from the United States) to earn a place in the calendar of parties in our country. As it is a celebration in which children play a leading role, it is always good to know original, cheap, and fun alternatives in aspects that range from home decoration to costumes and activities to be carried out.
Host a Halloween party at home
The ideal thing in this would be, to avoid having to rent a place or space. This is always exaggeratedly expensive, and honestly, it is not 100% needed most of the time. 
Hosting the party at your home is the easiest way to save money! Do not pay for a room or any other place that requires you to rent the place. If your home or apartment is too small, meet the guests outdoors, in a park. Many times you can reserve a pavilion at a park for cheap. 
Limit the number of guests
There is no rule for you to invite your child's entire class, the entire soccer team or the whole neighborhood. It's obviously a good idea to leave no child behind, but it's hard to create a holiday with tons and tons of children when you're trying to save money. A party with a guest list limited to the closest friends is the best bet when you are sticking to a budget. If you are having a Halloween party specifically for kids, remember it is not uncommon for parents to also stay at the party and therefore also consume cake and drinks. Take this into account when making your list.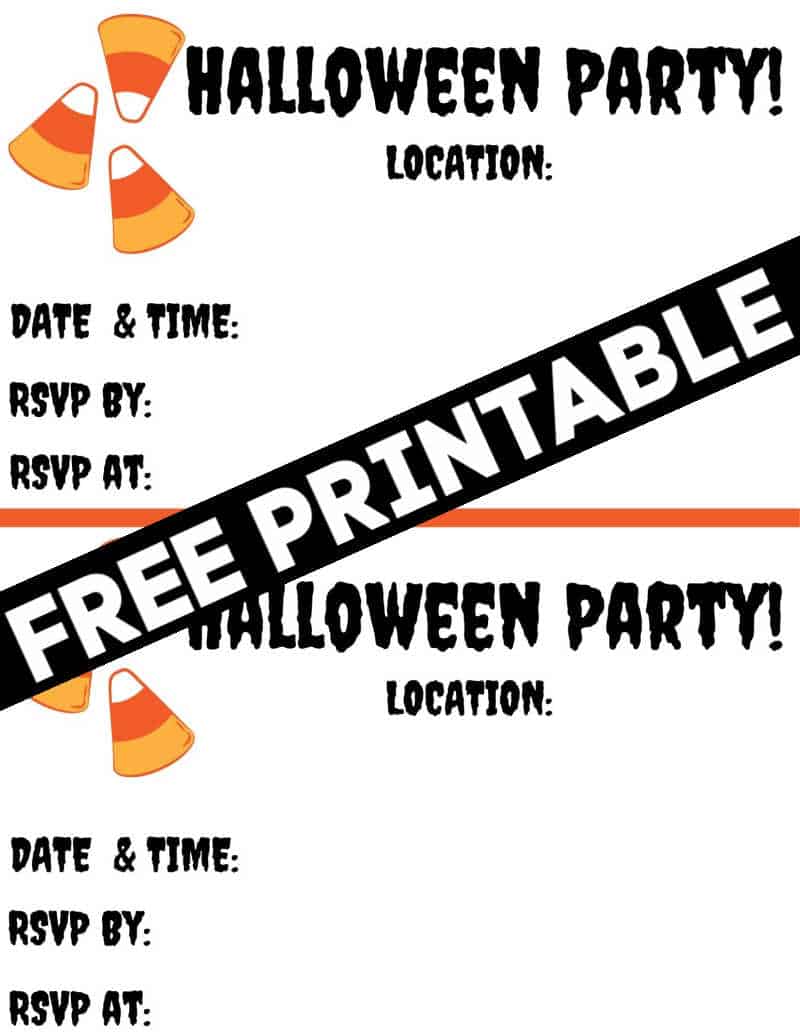 Create your own Halloween Party Invitations
There are a lot of online Halloween party invitations that you can print here, we also have a Halloween Party invite printable that you can print out and fill out to hand out. 
You can even go for the zero waste solution by creating digital invitations and sending them by text or email to guests' parents. Have fun with your child, creating a digital montage or a short video.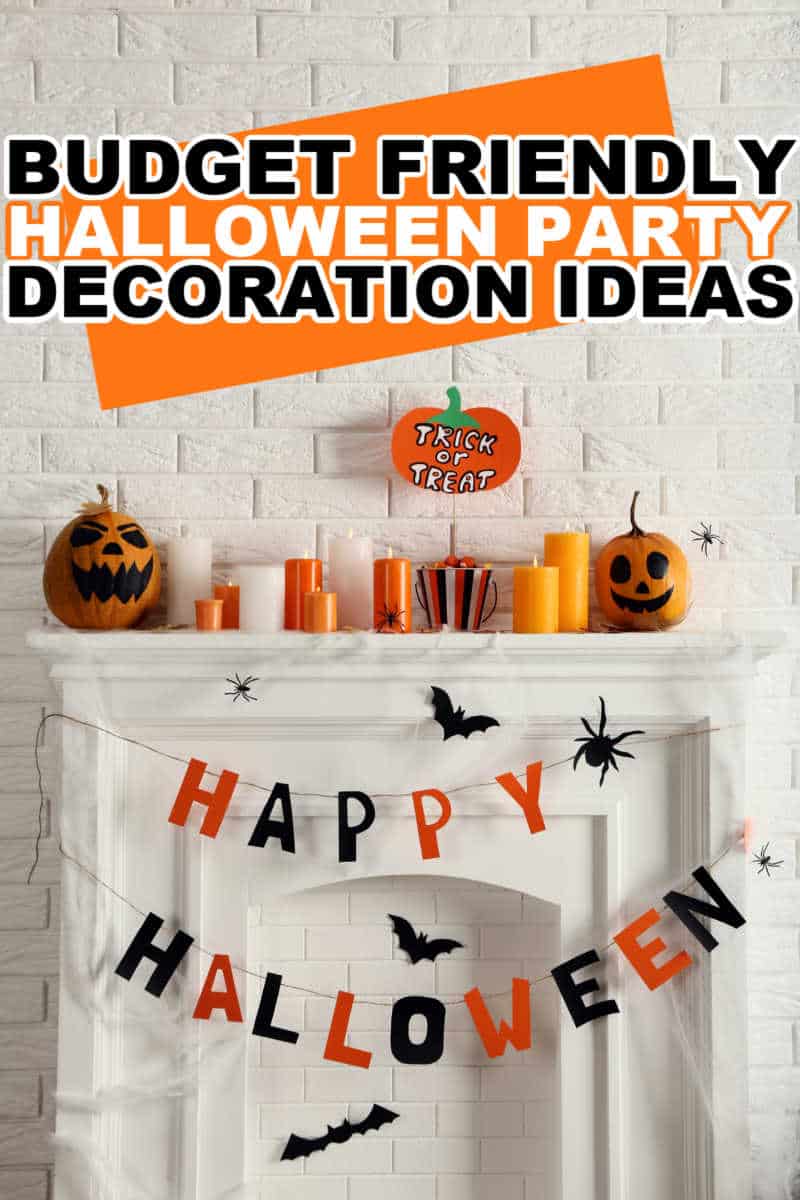 Halloween Party on a Budget Decoration Ideas
The decoration of the place where it is to be celebrated is fundamental because of how successful it will depend, to a large extent, on the atmosphere of the celebration. For Halloween, you can find Halloween decorations on the cheap easily at the Dollar Store and on Amazon. 
Simple Halloween party colors. First pick the colors that you want to use for your party theme, some popular Halloween party colors combinations are:
orange and black
green and purple
black and white
black, white and orange
Look around your house for decorations. Supplies left over from other parties or your normal Halloween decorations that you use to decorate your house can also be used to decorate the space in your house or outside that you are hosting the party in.
Decorate the food table. Cheap tablecloths covering the tables in either orange or black are perfect for getting the room decorated in a Halloween feel. I like to grab mine at the dollar store where they are just a buck.
Let the Party Food be part of the decor. For a Halloween party you are going to want fun Halloween themed treats, many of them are creepy and scary and can serve as part of the party decor.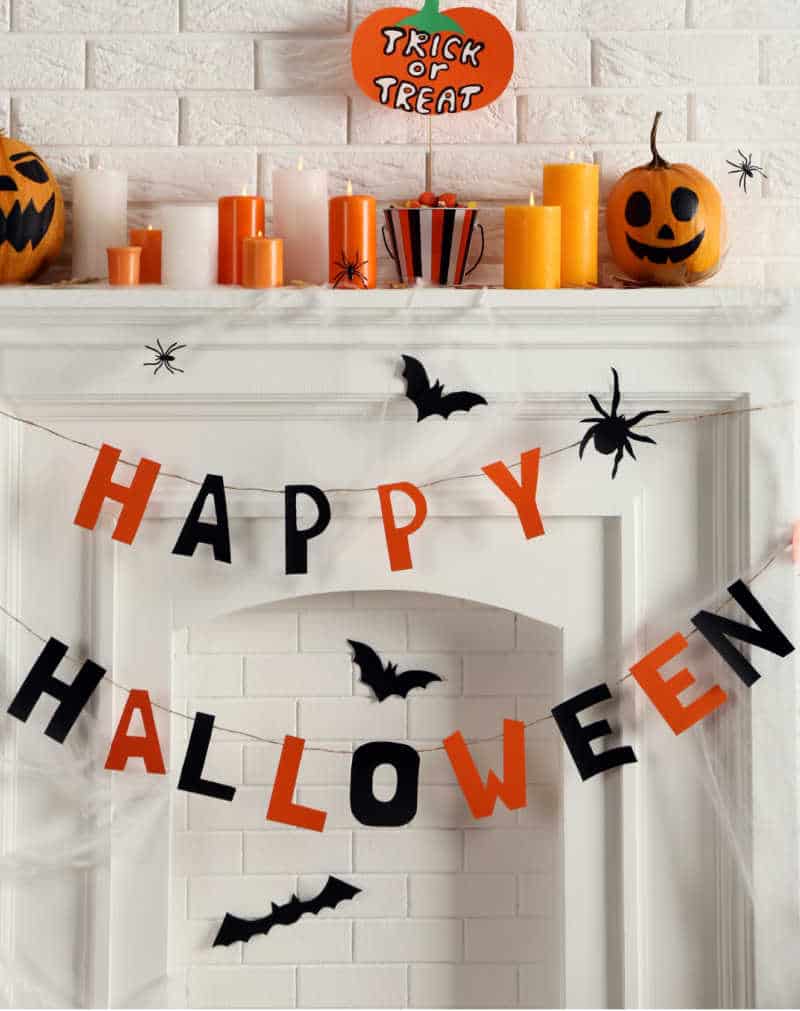 DIY Halloween Party Decoration ideas
Use Milk Jugs to make ghosts. If you have empty gallons of milk just draw a ghost face on the front of them. You can even fill them with water and drop in a glow stick and use them to line the walk way, stairs or hidden around the house.
Use Free Halloween Printables. Pinterest has so many free Halloween printables that work well as decorations, print them out and stick them in $1 picture frames from the dollar store.
Decorate the walls. You can easily hang spider webs around the house with some plastic bats in the corners of  the room you are having the party in.
Decorate the bathroom with Toilet paper ghosts. Easy peasy for this one, take a roll of toilet paper (or a few) and draw ghost faces on them and have them on the back of the toilet.
Lots of Spider webs. Head on over to Amazon and you can grab stretchable spider web for cheap. Then you can stretch them all over the house, from the stair well, to the dinning room chairs, doorways and more.
Halloween Party Food Ideas
What would a good party be without food and drink? Surely nothing, or at least something much more boring. It is on these two things where we spend the most money when having a party. it is so much fun though when you are making Halloween treats that you may go overboard, ok that might just be me. 😉
If you are going for you as the host covering the cost of all the food and drinks for the party yourself then you will want to keep things on the cheap. The other option is for your guests to cooperate with you, taking their share of food and drink, thus making a potluck event with which you will reduce an incredible amount of financial expense.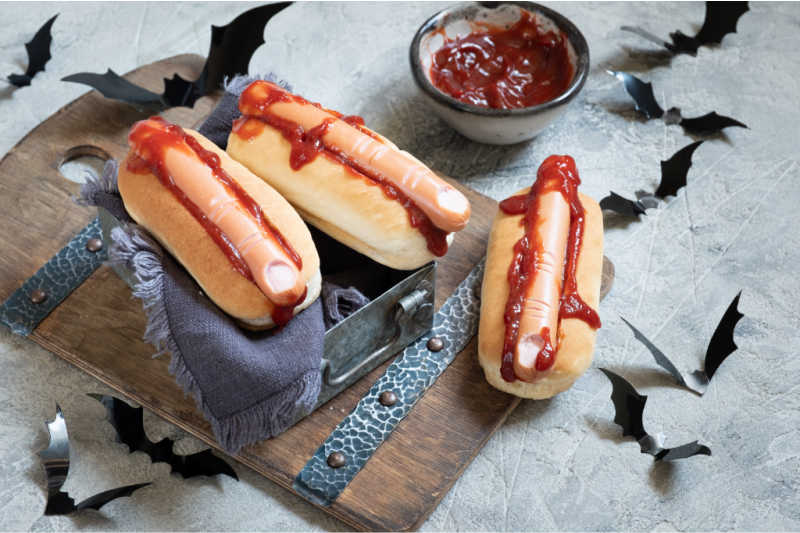 Hot Dog fingers. Cook the hotdogs and cut a portion out of the top to look like a finger nail, place in a hot dog bun with ketchup.
Hot dog Octopus. Cut hotdogs 2/3 the way up in to 8 slices forming 8 legs. Boil the hot dogs in water until the "legs" start to curl.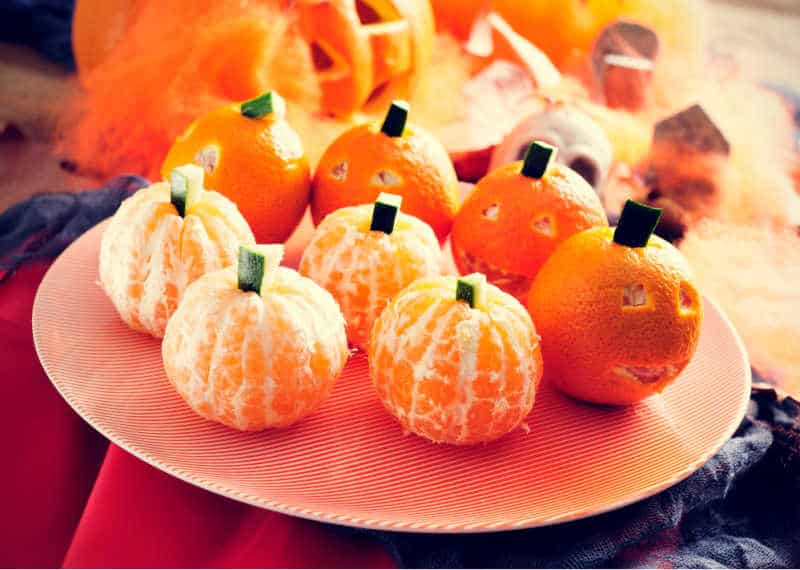 Mandarin Oranges pumpkins. You can peel them and place a piece of cucumber or celery on the top as the stem, or you can carve the orange peel to look like a Jack-O-Lantern.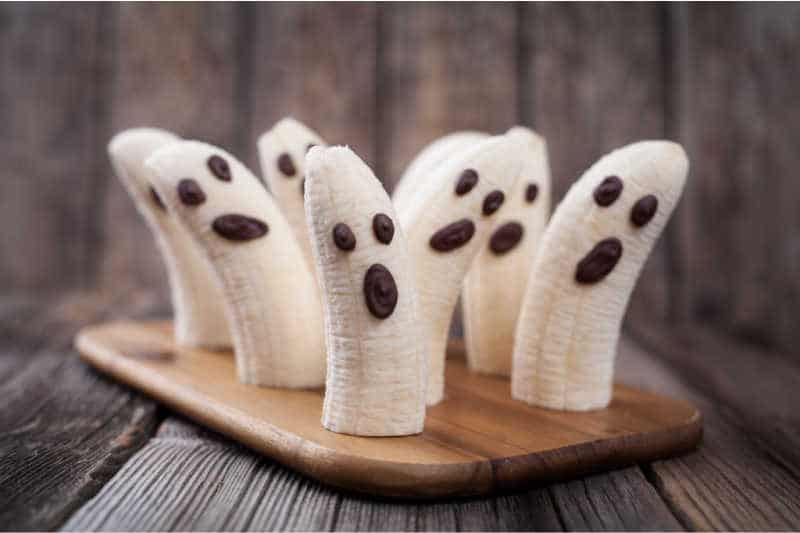 Ghost Bananas. Peel the banana and cut them in half. Then use melted chocolate or mini chocolate chips to make a face on each piece of banana.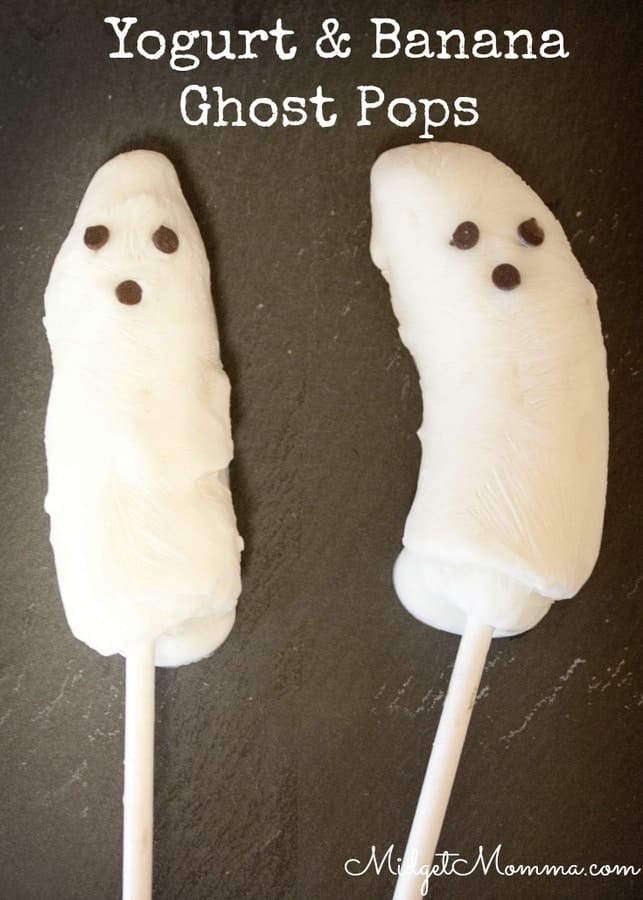 Yogurt ghost banana pops. Easy to make by dipping cut bananas into yogurt and then making them look like cute ghosts.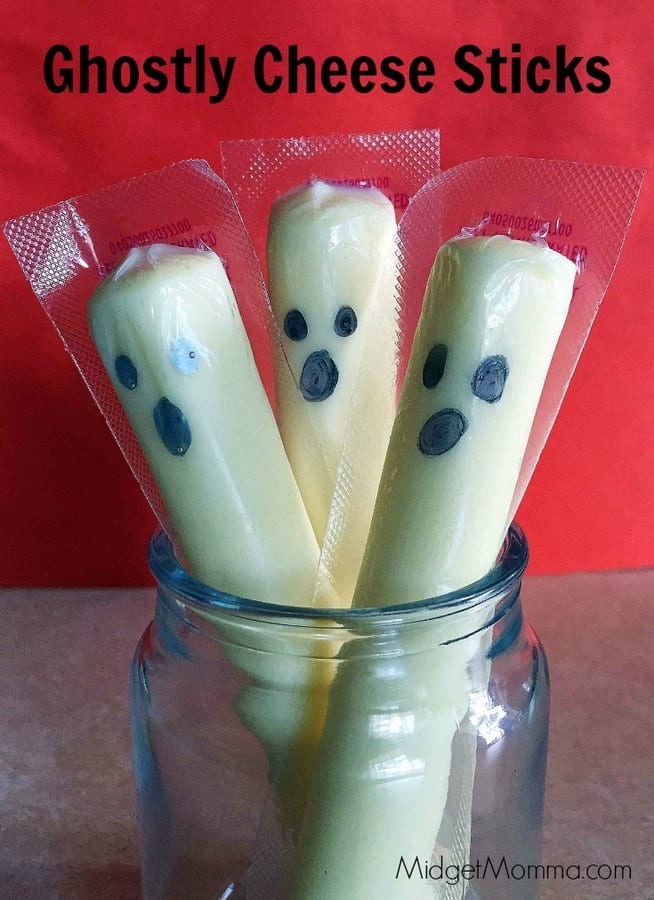 Ghost Cheese sticks. Super easy to make treat and all you need is a marker and cheese sticks.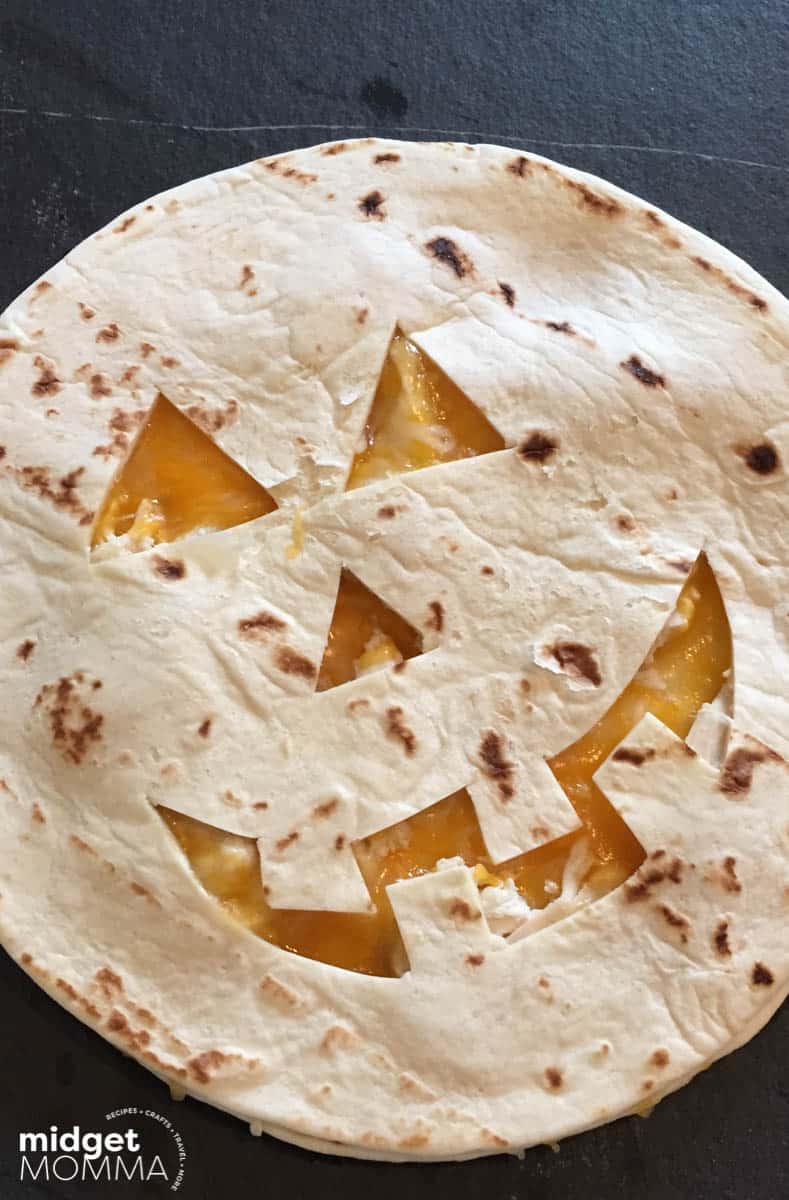 Jack-O-Lantern Quesadillas. These are great if you are wanting to have more of a meal feel to the food you are serving, serve them with some homemade salsa, homemade guacamole or sour cream.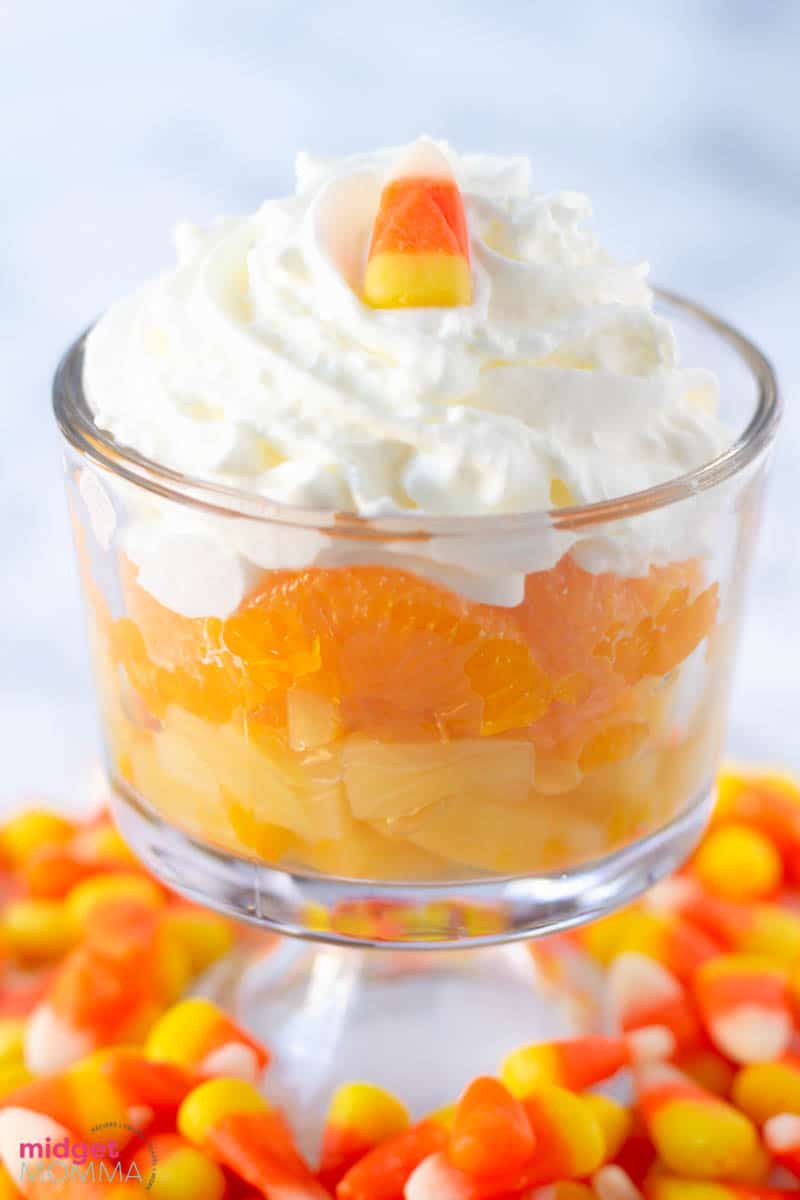 Candy Corn Fruit Salad. All you need is some pineapple and oranges and a bit of whipped cream to make this easy Halloween fruit salad.
Halloween Party Dessert Ideas
While I like to have a spread out on the table for everyone to enjoy I do love making holiday desserts the most. These Halloween desserts are perfect for serving at a Halloween party.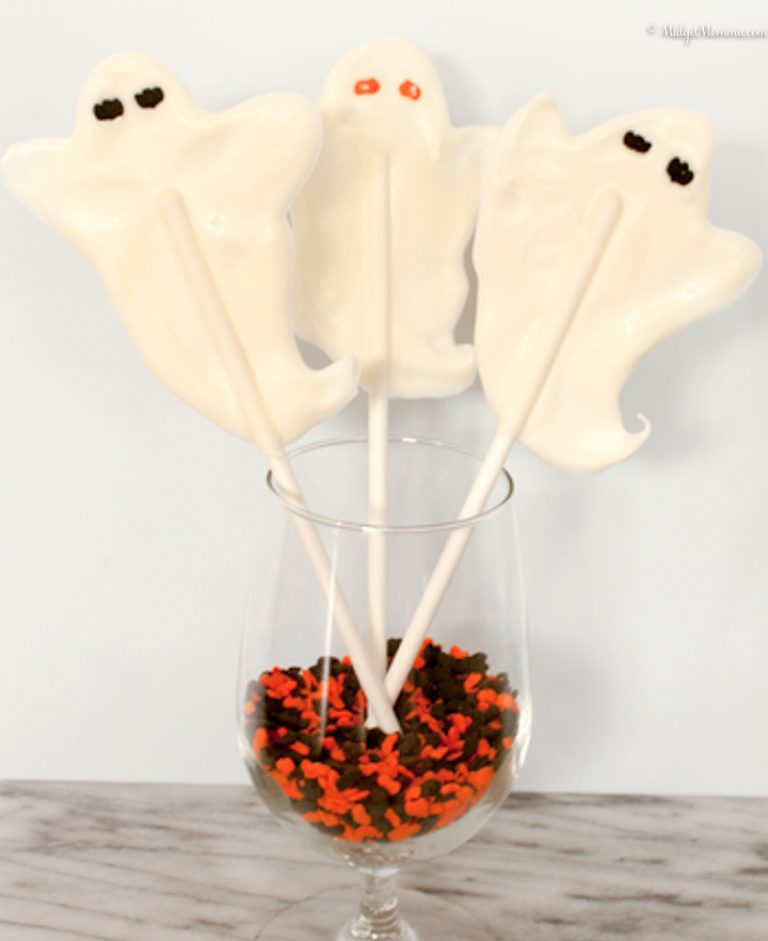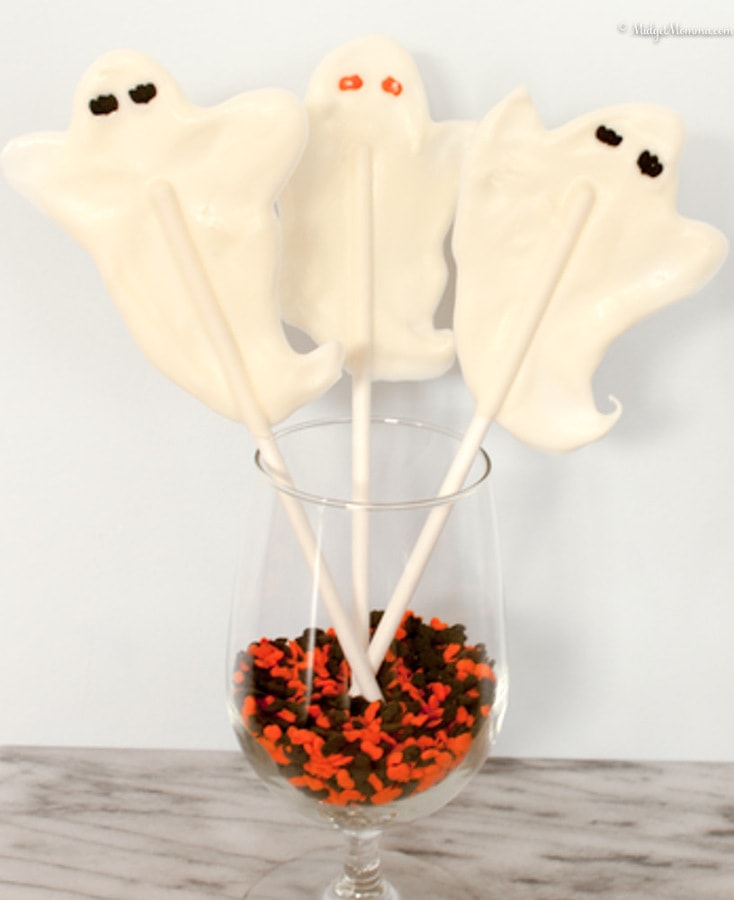 Ghost Pops. You can make chocolate ghost pops or you can wrap a lolipop in a tissue and tie a ribbon on the bottom to hold it in place. Then draw a ghost face on with a marker.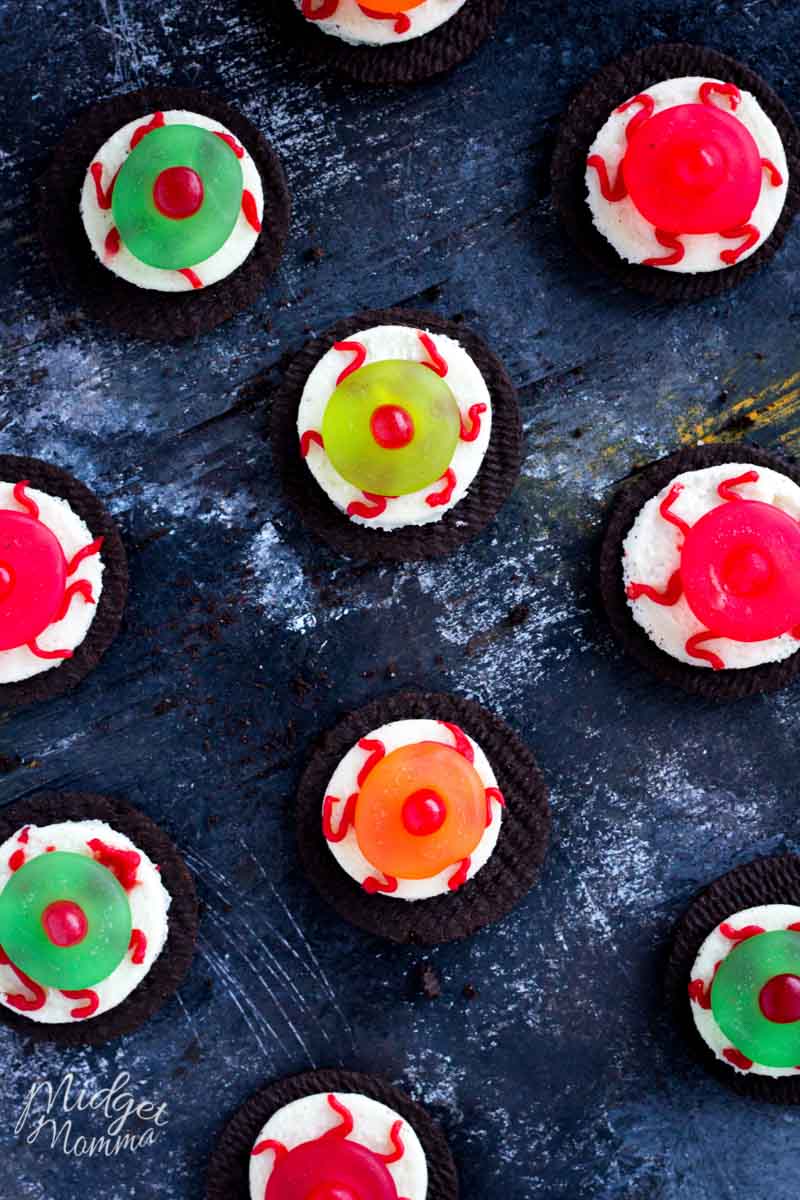 Monster Eye Ball Cookies. Made with Oreo cookies, gummy lifesavers, red hots and a little bit of red frosting not only are these budget friendly but they are super easy to make too.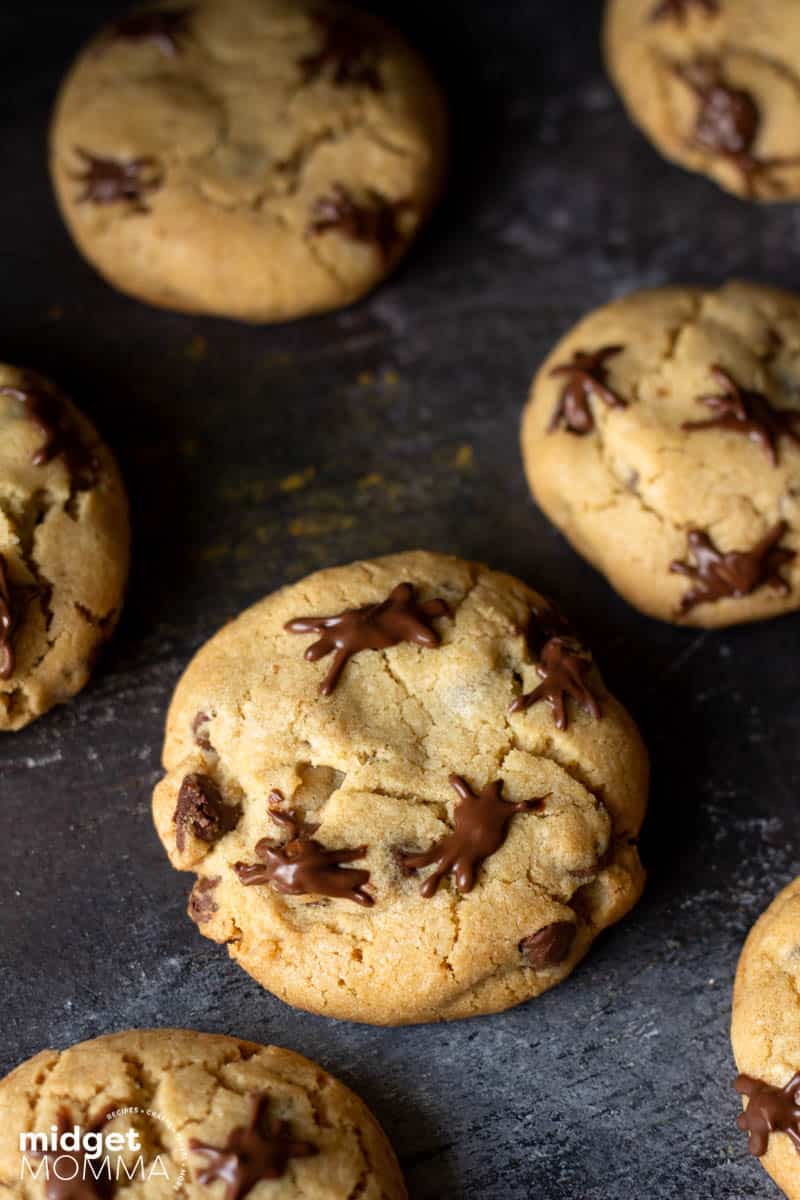 Spider Chocolate Chip Cookies. You can easily make your chocolate chip cookies spooky by making the chocolate chips look like spiders!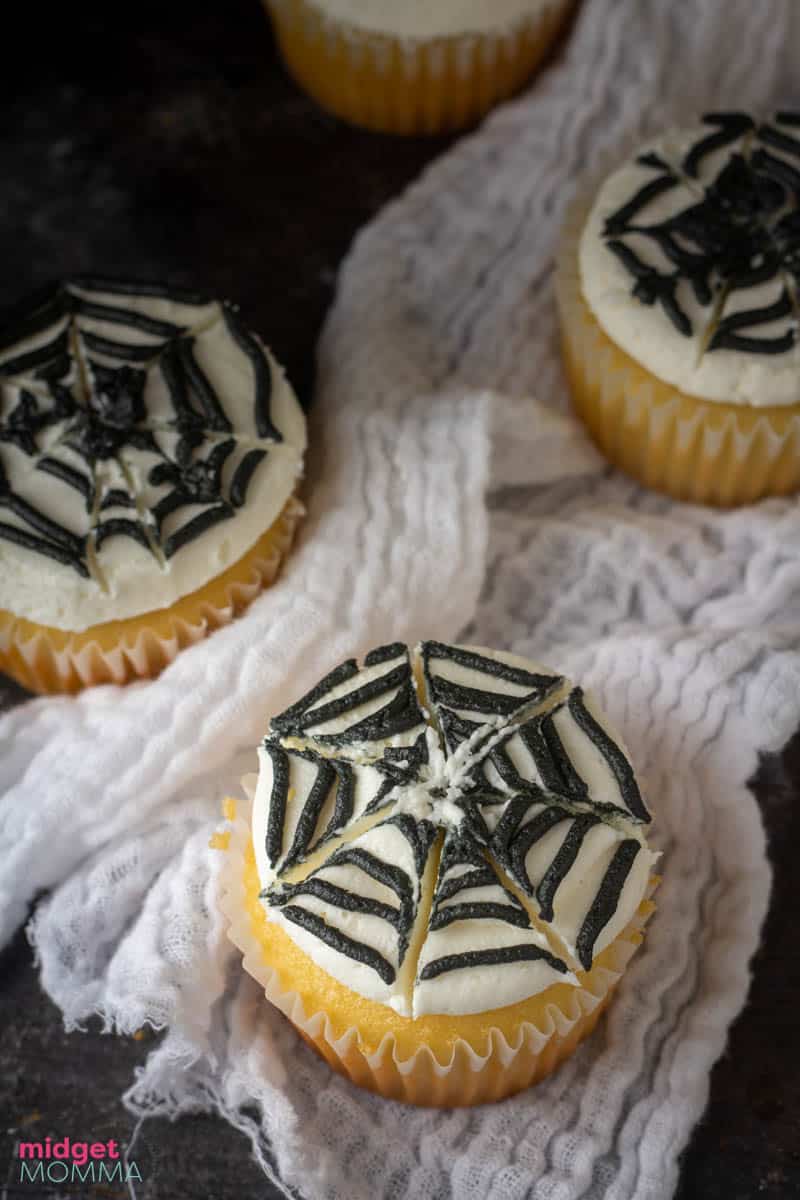 Halloween Cupcakes. There are lots of ways to make cupcakes a theme. Just make your favorite homemade cupcake recipe and frosting recipe and decorate them. If you are looking for Halloween cupcake ideas check out some of our favorites!
Budget Friendly Halloween Party Activities
Simple games. Many simple games will delight children and allow them to have a memorable day without spending anything. For example, musical chairs, tag, soccer or even hide and seek.
Carving pumpkins (Or painting them). Have your guests bring pumpkins with them to either carve or paint. This activity will take a bit of time but that is ok, you want the kids to be occupied while at the party.
Watch a Halloween Movie. No matter what the ages are of the kids attending the party having them all enjoy the fun Halloween treats while watching a Halloween movie is a great way to keep the Halloween party budget small.
Halloween Crafts. There are lots of Halloween crafts that the kids can do. We of course love so many of  them, but our favorites are:
Make Halloween Slime. Slime is always loved by kids and this green halloween slime is perfect. If you are carving pumpkins then use the pumpkin guts to make pumpkin guts slime!
Costume Parade. Turn on some spooky music and have everyone walk in a parade around the yard. You can even have prizes to give to people with the best costumes.
Ghost Bowling.  Using a marker, draw some ghost faces on toilet paper rolls. Then stack them up and roll a pumpkin to bowl!
Join the newsletter
Subscribe to get our latest recipes right in your inbox every time we post a new one!