To go along with my DIY Mike Wazowski shirt I made for my daughter I thought she would get a kick out of me being Sully so I made this DIY Monsters Inc Sully Shirt. I didn't want to go all out and big this big furry monster so I came up with this shirt. You can use any purple fabric dye in a spray bottle but i was excited to find this premixed with a spray head. I recommend doing this project outside so you don't get the dye anywhere you don't want it. Just remember less it more with Sully's spots 🙂 Check out my Mike shirt here and you can have the matching pair for the kids to wear 🙂
If you want to complete the whole Monster's Inc crew, check out the DIY Monster's Inc Boo Costume and DIY Mike Wazowski shirt too!
DIY Monsters Inc Sully Shirt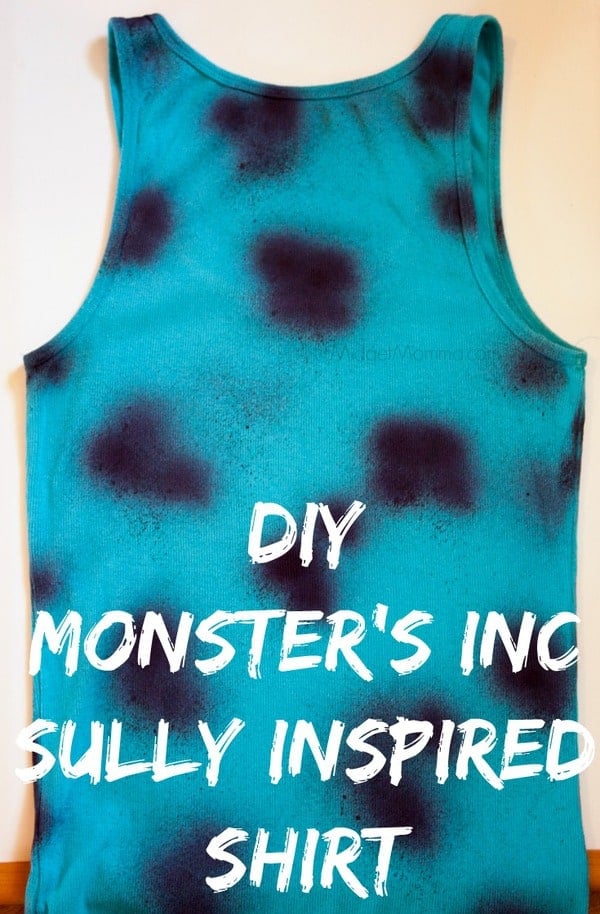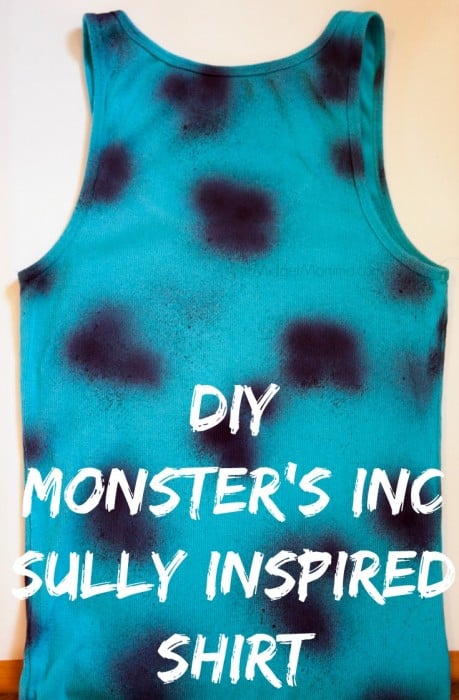 DIY Monsters Inc Sully Shirt Supplies
Teal shirt
Purple fabric dye in a spray bottle
Freezer paper
Hanger
DIY Monsters Inc Sully Shirt Directions
Turn your shirt inside out. Iron on the freezer paper to the shirt to prevent the dye from bleeding though. Turn the shirt back right side out. Place the shirt on the hanger.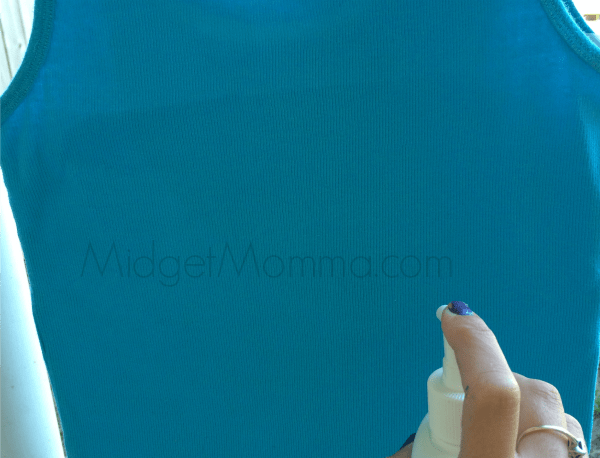 Holding the spray bottle about three inches away spray the shirt in random spots to create Sully's spots. Try to overlap some of the spots to create larger spots.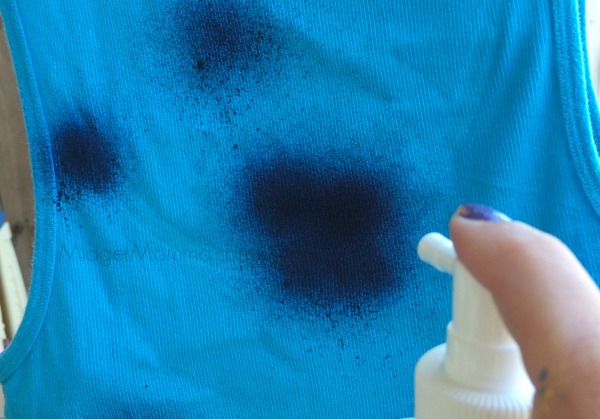 You can chose to leave a part of the belly without spots like sully has our you can fill the whole shirt it. Let the shirt dry completely before removing the freezer paper.