Sweet and Salty Pumpkin Seeds
One of the great by products of craving our pumpkins every year is the seeds. I never liked pumpkin seeds till I learned the trick to boil the seeds before I roast them. This year I wanted to try a sweet pumpkin seed and they came out great!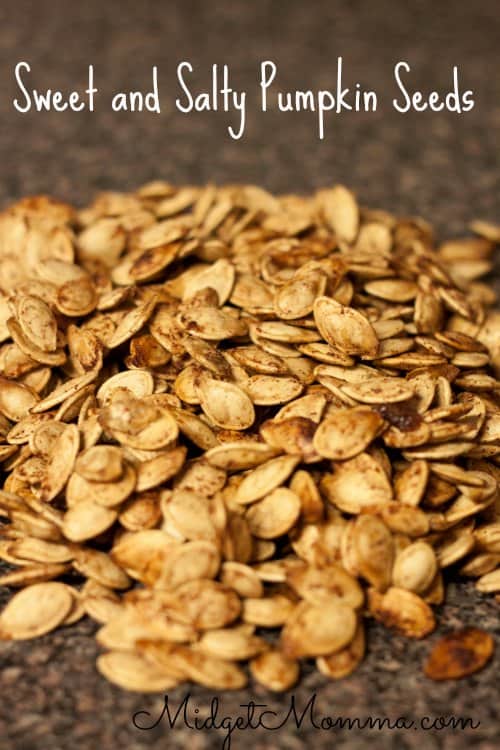 Sweet and Salty Pumpkin Seeds Ingredients:
1 medium pumpkin
water
salt
2 tablespoon butter, melted
3 tablespoons sugar
1 teaspoon cinnamon
Directions for Sweet and Salty Pumpkin Seeds
Preheat the oven to 400°F.
Scoop out the seeds from the pumpkin. Place the pumpkin seeds in a colander and run under water to rinse and separate the seeds from the everything else. Measure the pumpkin seeds in a cup measure. Place the seeds in a medium saucepan. Add 2 cups of water and 1 tablespoon of salt to the pan for every half cup of pumpkin seeds. Bring it to a boil and let simmer for 10 minutes. Remove from heat and drain.
Toss the seed with the butter, sugar, cinnamon and salt to taste. Bake on the top rack until the seeds begin to brown 5-20 minutes, depending on the size of the seeds. Keep an eye on the pumpkin seeds so they don't get over toasted. When nicely browned, remove the pan from the oven and let cool on a rack. Let the pumpkin seeds cool all the way down before eating.